This recipe for Black Eyed Peas and Greens Soup is the perfect way to ring in the New Year! When I lived in south Georgia I was introduced to this dish as a way to celebrate and the symbols of health and wealth that it represents.
I created the recipe you are reading today in partnership with Stahlbush Island Farms and feature their premium frozen Black Eyed Peas and Cut Spinach. These frozen vegetables allow for quick and easy access to flavors that round out and brighten up this classic recipe.
What you need:
This recipe calls for a fairly short list of simple and humble ingredients. It is also one that I like to get started and let it hang out on the stove all day. You can make it quickly or throw it in an instant pot, but I prefer the simmered all-day version.
The first step is to saute the onion and render the salt pork. You want to take this time to melt some of the fat out of the salt pork and release even more of its flavor. In this case because of the addition of water and stock you do not want to rinse your salt pork, you want all the saltiness you can get out of it at this point.
Add the ham hock and the liquids to the pot and simmer it until the ham hocks are fall off the bone tender. Remove the hock and pull the meat off and shred it. Add it and the bone back to the pot.
I then add the meat and the bone back to the pot before finishing the soup. The bone will continue to add flavor to the soup as it sits on the stove. I then add the remaining ingredients and the soup is ready to eat.
I pair this recipe with these Sweet Corn Griddle Cakes. They are a fun take on traditional cornbread and topped with a little butter and honey they are the perfect accompaniment to this Black Eyed Peas and Greens Soup!
Black Eyed Peas and Greens Soup
Total Time:
3 hours
20 minutes
This soup was created in Partnership with Stahlbush Island Farms and creates the most perfect celebration food for New Years Day. It is a southern classic I learned when living in south Georgia and one I still enjoy celebrating with to this day.
Ingredients
1 teaspoon Vegetable Oil
1, 12oz pkg Salt Pork, diced
1 lg Yellow Onion, diced
4 cloves Garlic, smashed
2 smoked Ham Hocks
2 spears Rosemary
2, 32oz containers Chicken Stock
4 cups Water
1, 6oz can Tomato Paste
1 ½ cups Wild Rice
2 bags Stahlbush Island Farms Black Eyed Peas
2 bags Stahlbush Island Farms Cut Spinach
Pinch of Red Pepper Flakes
Kosher Salt and Fresh Cracked Black Pepper
Instructions
In a heavy bottomed pot, heat the vegetable oil over medium heat. Add the diced salt pork and render, stirring often for about 5 minutes. Sweat the onions in the pot with the salt pork for bayou 10 more minutes. Add the smashed garlic cloves 5 minutes in.
Place the ham hocks and rosemary in the pot and cover them with the chicken stock and water. Bring the mixture to a boil and reduce to a simmer for 2-3 hours. This is a soup I start early in the day and let sit on the stove as long as I can.
When the ham hocks are tender, remove them from the broth and pick the meat off the bones and discard the bones and fatty pieces. Return the meat to the simmering broth, along with the tomato paste and rice. Continue simmering for about 30 minutes, until the rice is cooked. Add the black eyed peas and spinach to the pot with ½ teaspoon each of salt and pepper. Return the mixture to a simmer for 15 more minutes. Taste and adjust the seasonings as desired.
Nutrition Information:
Yield:

10
Serving Size:

1
Amount Per Serving:
Calories:

404
Total Fat:

31g
Saturated Fat:

11g
Trans Fat:

0g
Unsaturated Fat:

18g
Cholesterol:

36mg
Sodium:

1297mg
Carbohydrates:

21g
Fiber:

3g
Sugar:

6g
Protein:

11g
This is an estimated caloric value, actual numbers may differ based on the ingredients used.
MY LATEST RECIPES!
Get my NEW e-Cookbook here!! ⬇️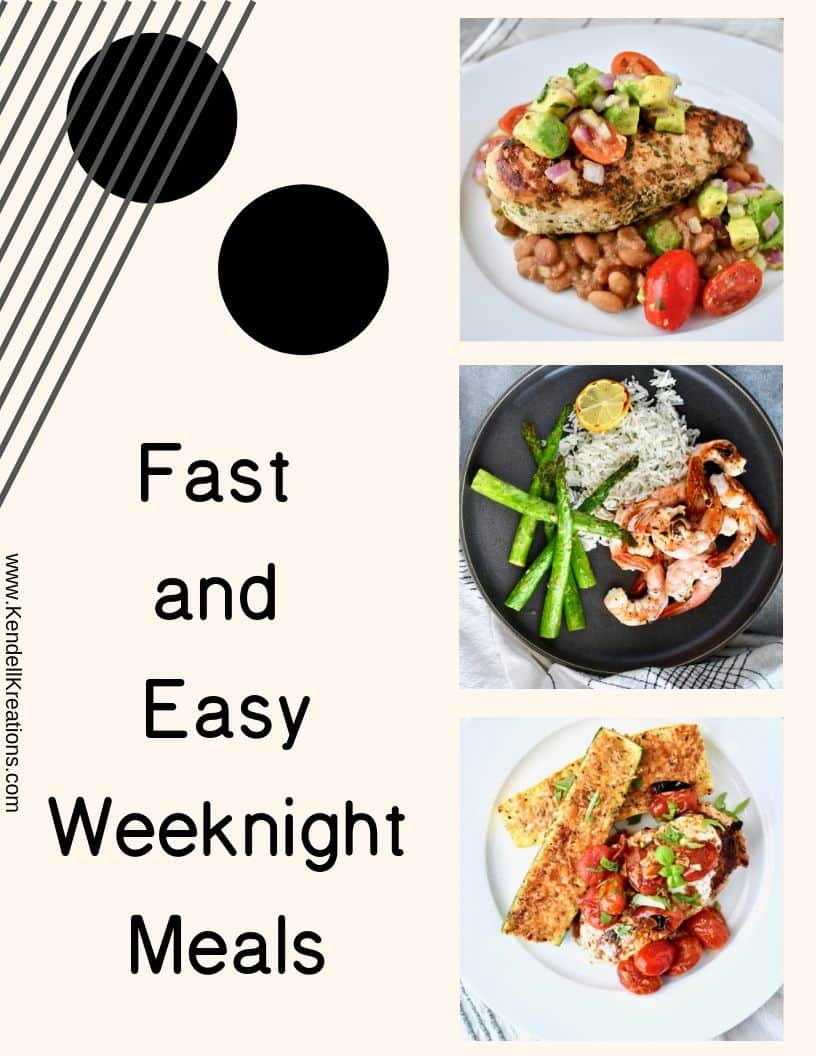 MY FAVORITE KITCHEN TOOLS!
Here are a few links to some of my favorite kitchen tools! You get a car, YOu get a car, YOU ALL GET A CAR…in my best Oprah voice
These Rösle Silicone Tongs are a little pricey but they will last you the rest of your life and are the softest in your hand. This is important for someone like m that cooks so much. It reduces strain, I have 4 sets in my kitchen!
These are my FAVE Nordic Ware Sheet Pans, every kitchen should have at least 2 sets of these! I think I have at least 4 of each of these.
This is my favorite pressure cooker, the Fagor is the same concept as the "Instant Pot" but easier to use in my opinion, if you don't have one you NEED one, it will be your best friend in the kitchen!
A sharp knife is the most important tool in the kitchen, these Japanese steel "Shun" knives are my favorite! And this is a great starter set to build on. Once you try them you will be in love so use this as a foundation you can build on for years to come.
This Scanpan 11″ skillet is just the right size for almost anything you will need to cook and my best friend and a real workhorse in my kitchen, it's also a great deal at $99. Scanpan is the best in the world for healthy cooking. It is coated with a proprietary ceramic-titanium coating that is durable while allowing you to use fewer fats and oils when cooking. It is a coating only they use. I could talk all day about my love for these pans, message me if you want more info. Here are some other sizes that are available if you are looking to outfit your kitchen with some new goodies. 8″ & 10″ Skillet set or 8″ Skillet, I still need this one for my kitchen Also, I don't really know how to cook small so the 12.5″ is my other fave!
This giant vat of olive oil is my favorite, I decant it into a smaller bottle for my counter. Or put this spigot on top of a wine bottle!
My favorite baking dish that is so easy to clean even burnt on cheese slides right off!
This Tovolo jar scraper has to be my single favorite kitchen tool, it is definitely the most used tool in my kitchen. If you are NOT a gadget person, this is the only necessity I say is a MUST beyond the wooden spoon.
A great wood spoon is essential, this Olive Wood one is my favorite, I have more than I can count. But can you really ever have too many?
A food scale can be a very important tool in your kitchen, this one is the one I use every day!
If you love Joanna Gaines as much as I do then the 'Magnolia Table Cookbook' is a must in your kitchen, get a copy HERE!