If you like spicy chicken fajitas, then this Easy Chicken Fajitas recipe is for you. Tenderized chicken breasts, buttered onions, and jalapenos, all tossed with Mexican pepper powders. The first time I made this recipe, my family told me, "remember how you made that, it's amazing!"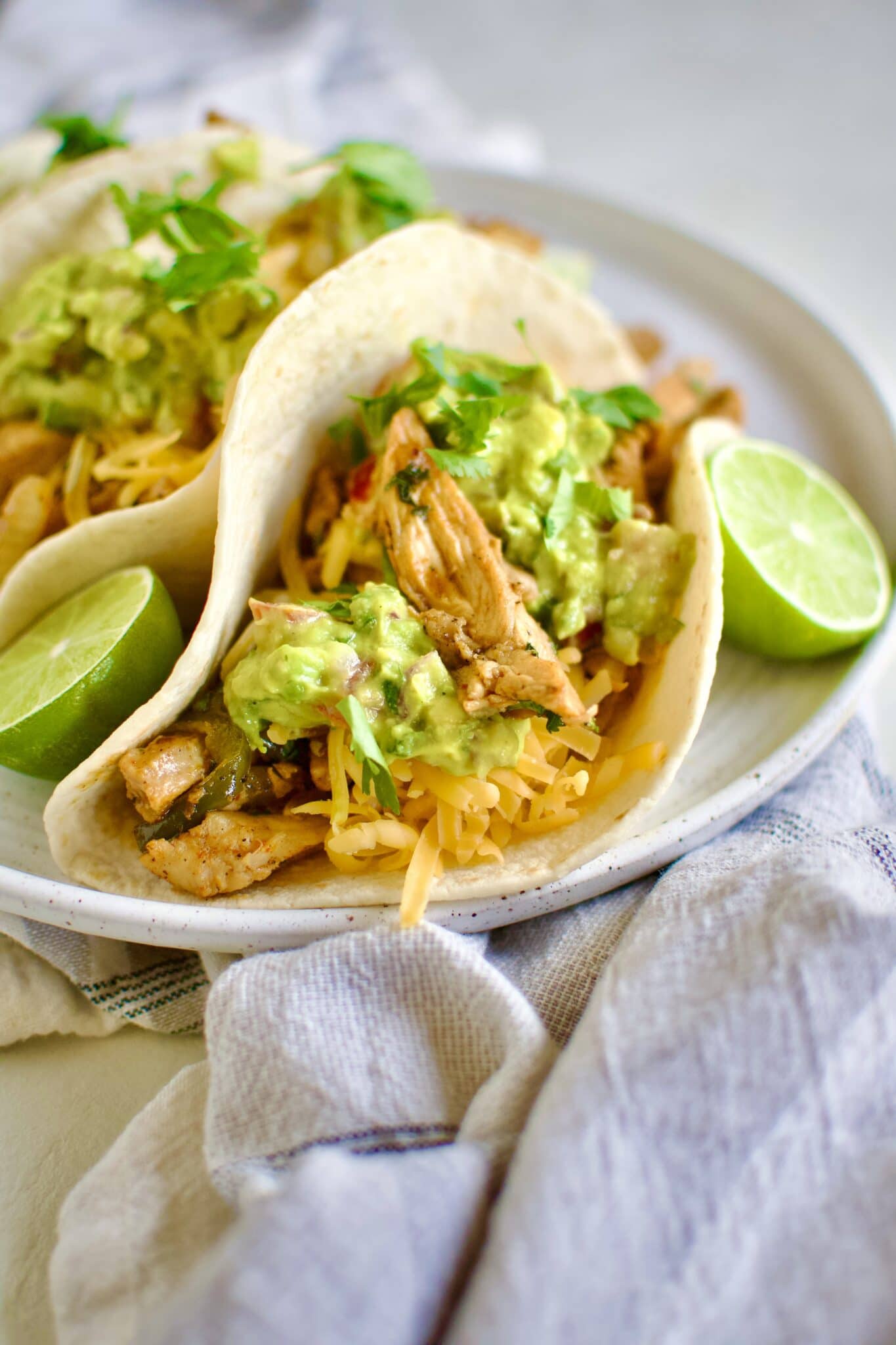 Jump to:
Ingredients
Most of the ingredients for this recipe are very common. In fact, you may have most of them in your kitchen on a daily basis.
There are two that I want to highlight, that may not be in your cupboard already. They may require a little hunting, though I do find them in my regular grocery store most of the time.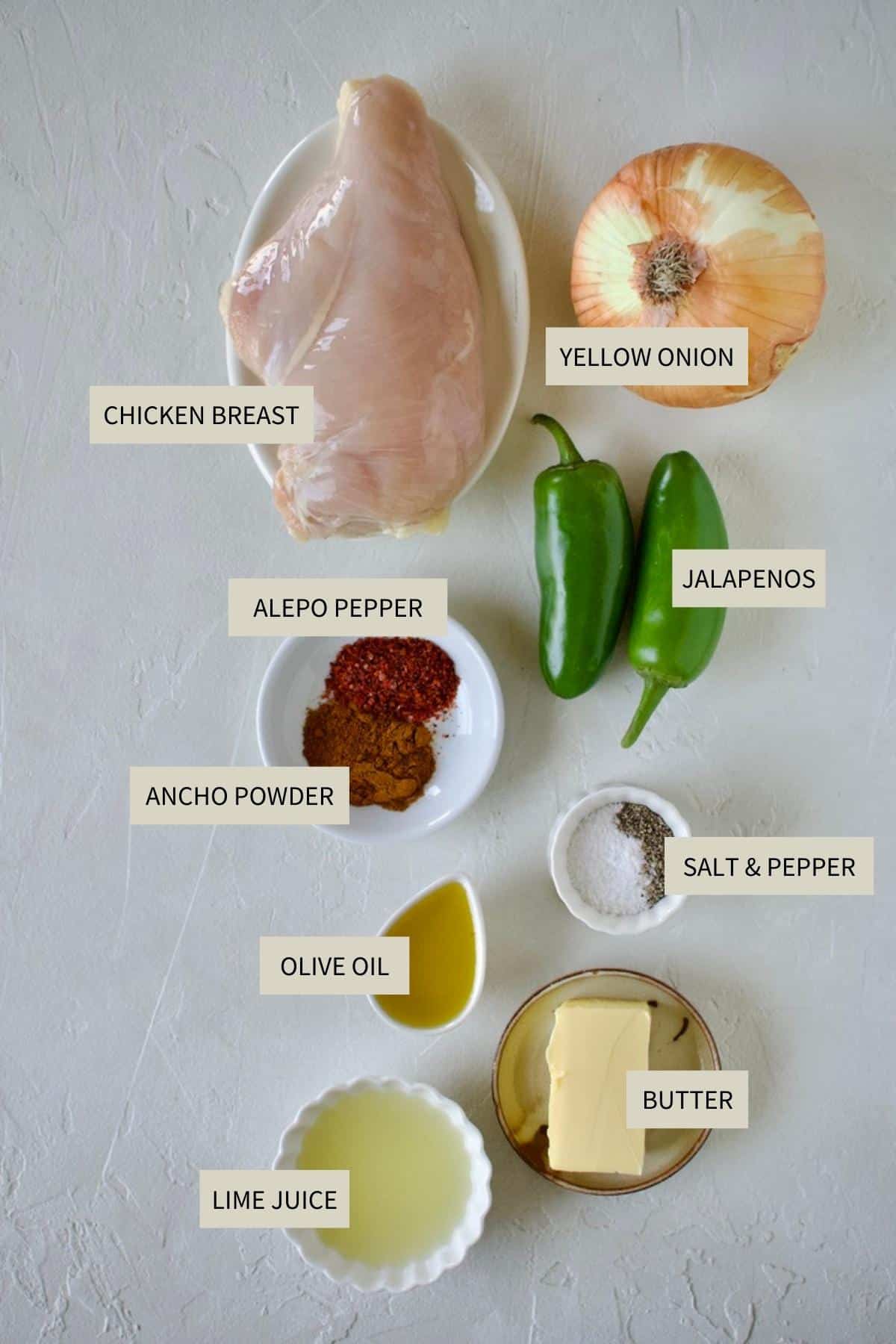 The Aleppo pepper flakes and ancho chili powder are two seasonings that are 100% worth hunting down. They bring so much flavor to this dish, and it really hinges on their use. I have found them at my local Kroger, or you can find them online at The Spice House.
Use the JUMP TO RECIPE button at the top of the post, or scroll to the bottom of the post to see the full recipe card with ingredient measurements and instructions.
Method
To make these easy chicken fajitas, I start by splitting my chicken breasts in half and pounding them out to tenderize. Then season them with salt and pepper on both sides. And in a hot skillet, sear them till browned and cooked through.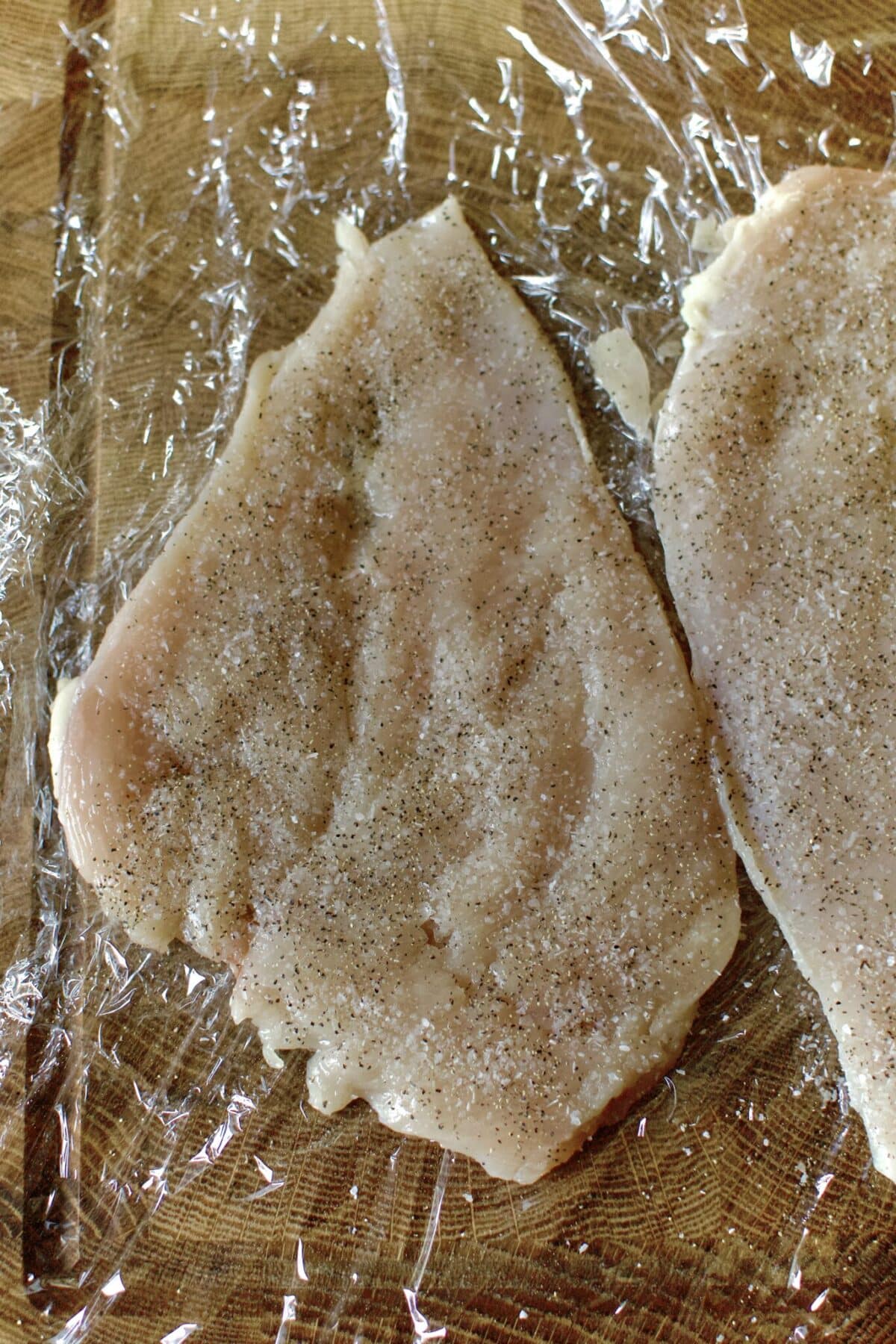 Prepare the onion and jalapenos while the chicken cooks. I love the swap of bell peppers for jalapenos here, they offer a touch more heat. You can control the heat by removing the seeds and ribs or leaving them in if you like your fajitas really spicy.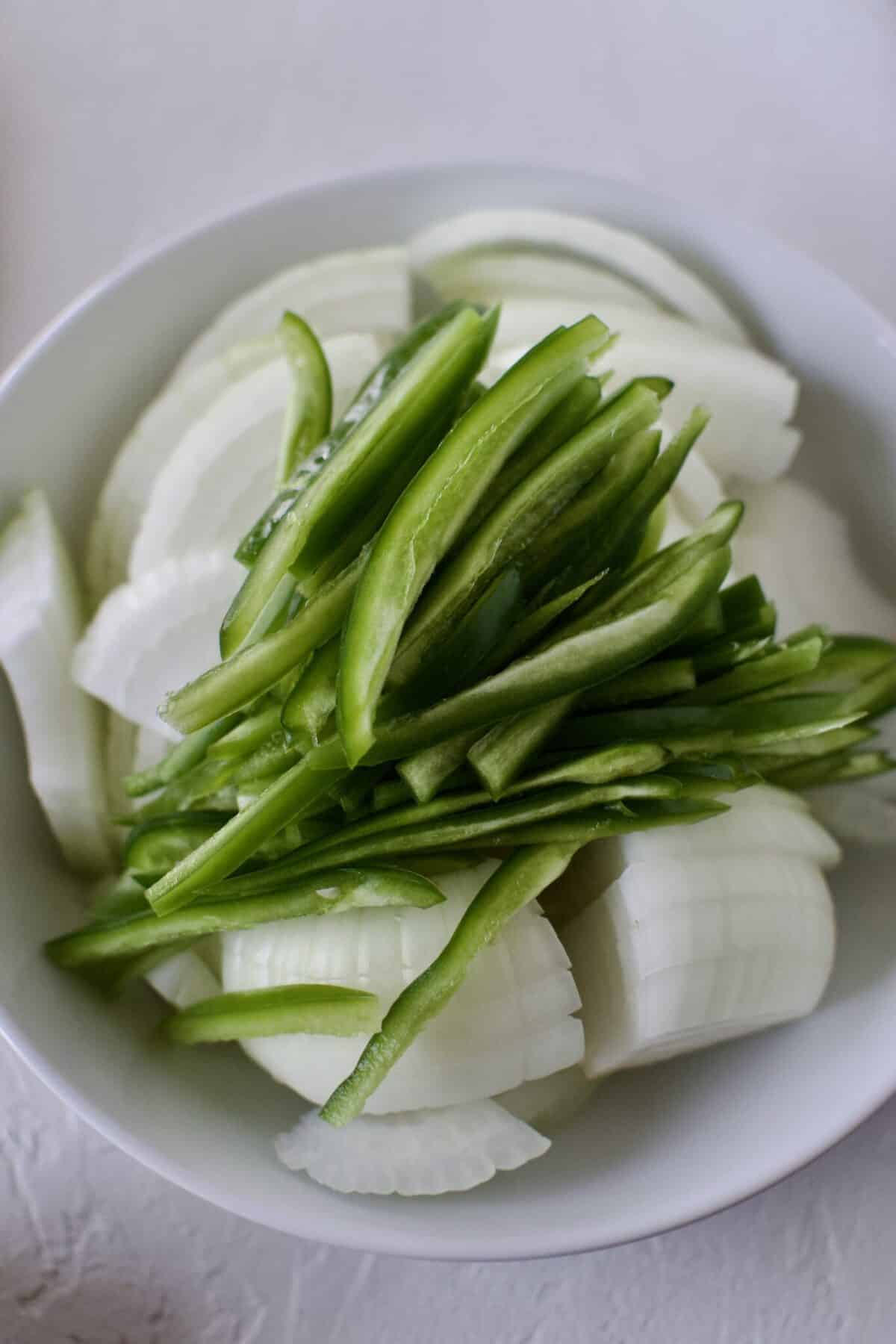 Cook the onions and peppers up in the same pan, preferably a large cast-iron skillet, with some butter. Then slice up the chicken and return it to the pan and season everything up with the Aleppo and Ancho pepper and lime juice.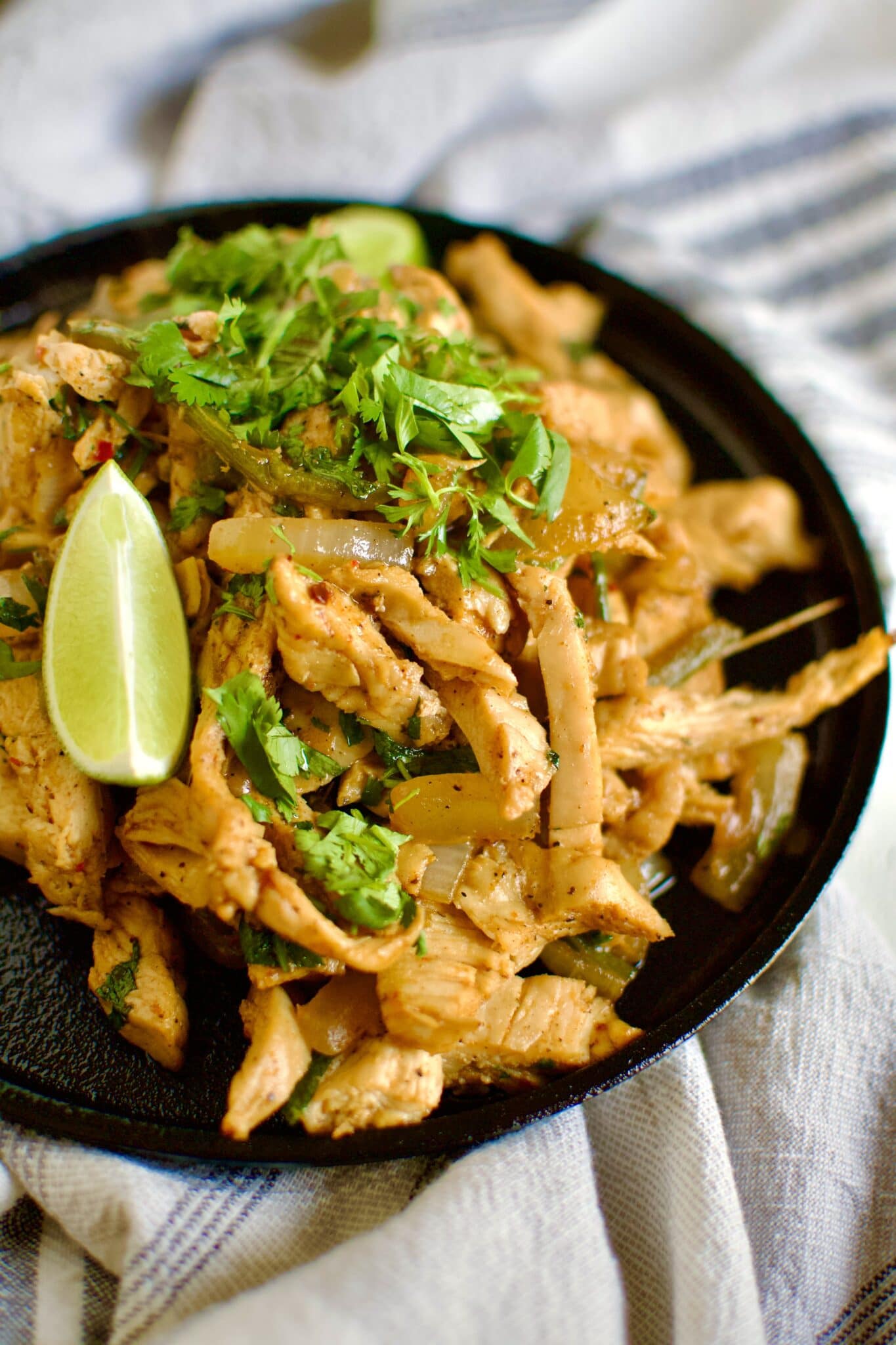 From here you can enjoy them straight up, make nachos with them, or toss them in some tortillas. These fajitas work any way you want.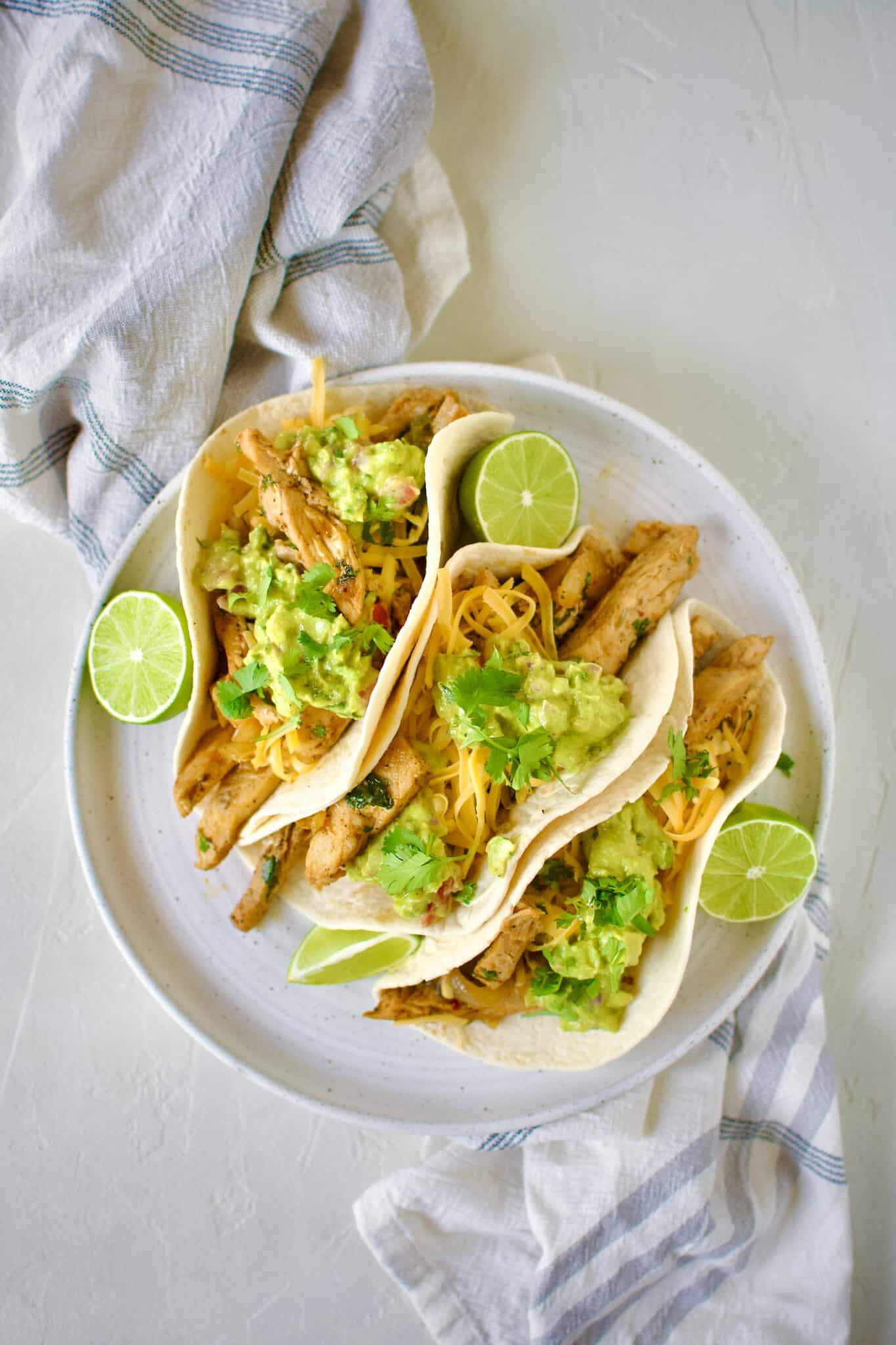 Notes & Tips
Cooking the thin, tenderized chicken before slicing it, is the best way to achieve success when making chicken fajitas. This ensures all the chicken doesn't stick together when it hits the pan and helps keep your fajitas from being soupy.
Take the time to hunt down the Aleppo Pepper Flakes and Ancho Chili Powder. They really bring so much good flavor, you won't regret it.
Depending on how spicy you like your fajitas, when cleaning the jalapenos, you can leave the ribs and seeds in for more spice, and remove them for less.
As with any recipe, taste and adjust the seasonings as needed. Add more salt if you feel it could use a little more, or an extra squeeze of lime juice for more tang.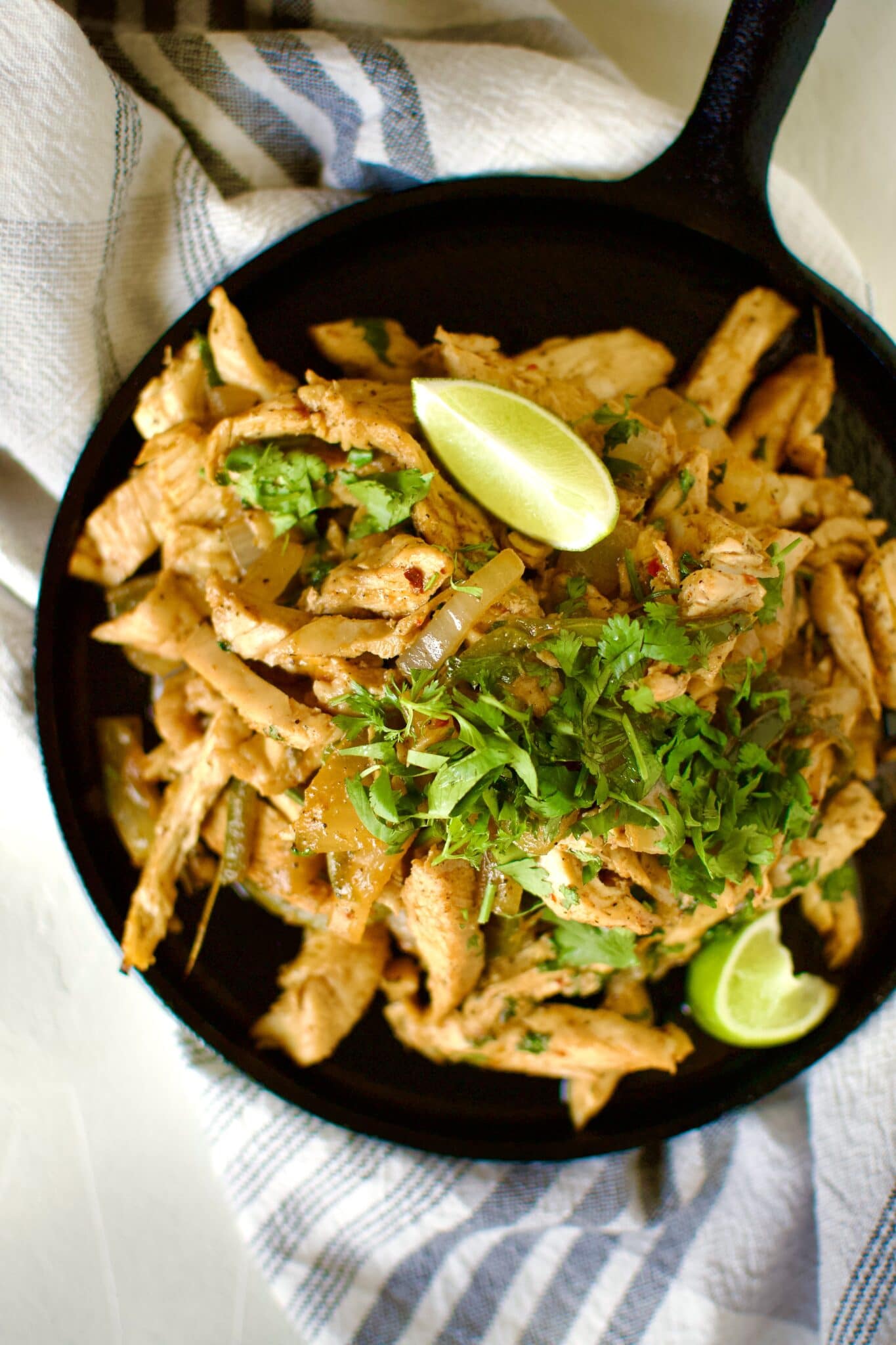 Substitutions
If you don't like things too spicy, you can swap the seeded jalapeno peppers for bell peppers. This will give you sweeter, less spicy fajitas.
If you absolutely can't get your hands on Aleppo Pepper and Ancho Powder, you can use chili powder and some red pepper flakes in their place. Use half the amount of red pepper flakes in place of the Aleppo.
If you would like to keep these fajitas dairy-free, simply omit the butter and use only olive oil.
More Tex-Mex Favorites
Did you make this recipe? Let me know by leaving a review or comment! And be sure to sign up for my newsletter, and follow along on Instagram, Pinterest, and Facebook!