If you click around on my site long enough you will notice my love for Irish recipes. This Irish Brown Bread fits right in and is the best version of every slice I enjoyed in pubs all across the emerald isle. I fell in love with Ireland on my visit a few years ago and can NOT wait to return one day soon!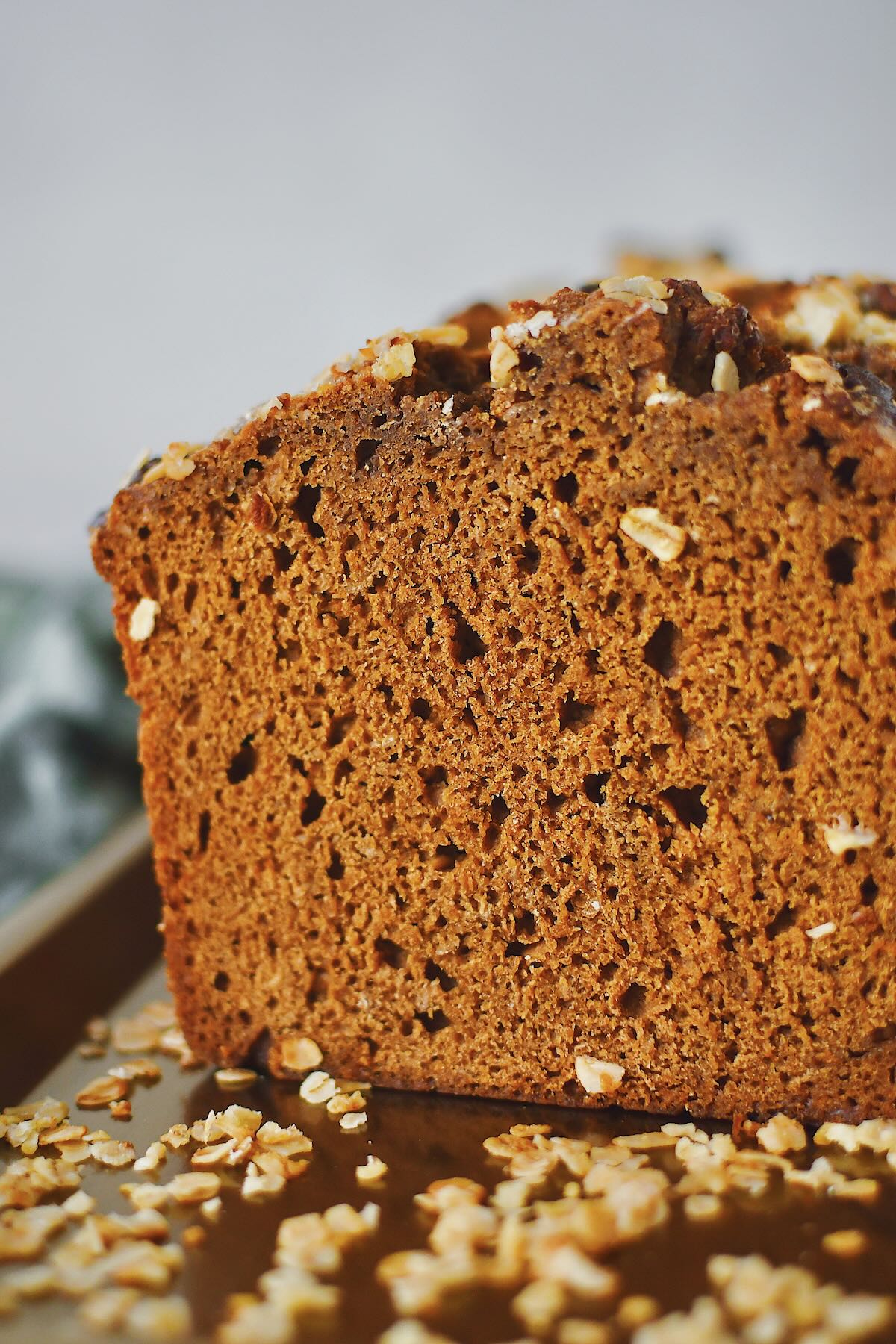 This bread is nothing like the Irish Soda Bread we know in the states and is unlike what they actually make in the country. Brown Bread is served with most meals and isn't a soda bread at all, let's just call it a neighbor of soda bread.
Jump to:
Ingredients
I like to use a blend of whole wheat and all-purpose flour for brown bread. I find it yields a lighter loaf, plus we have all the extra flavor of the stout and molasses that you don't need that much flavor from the flour.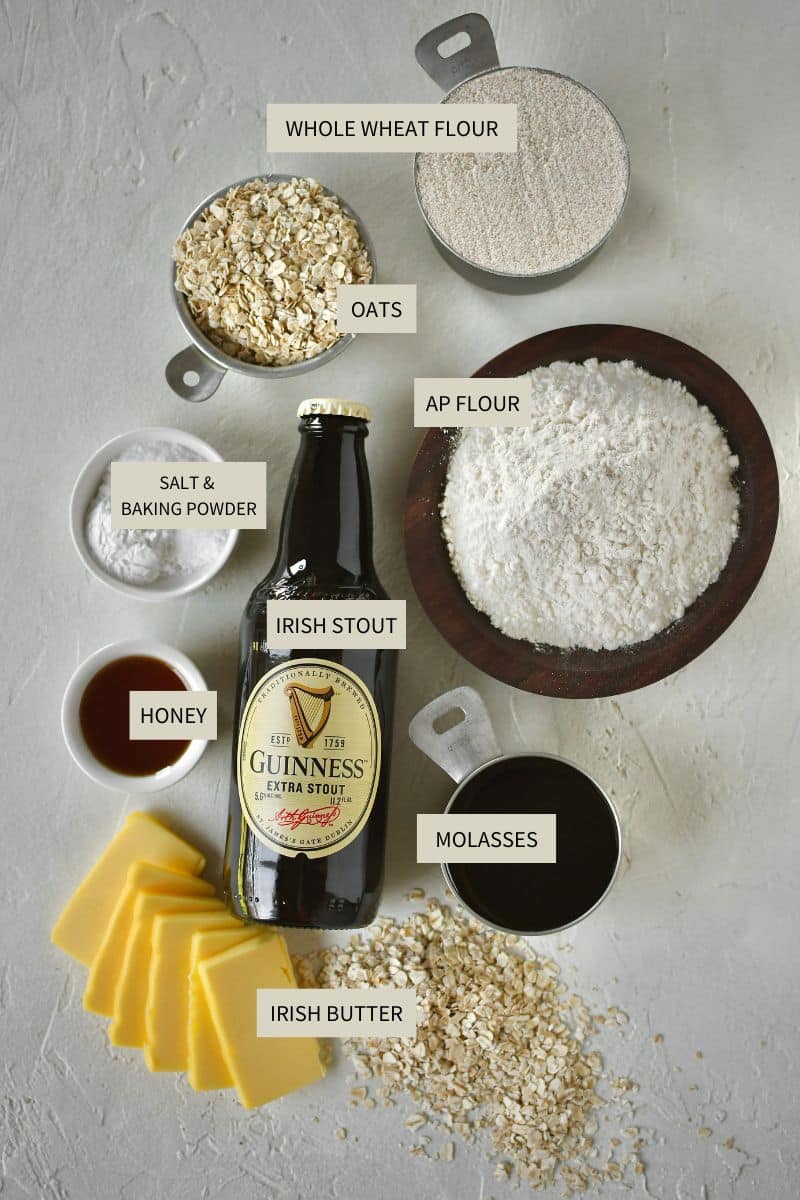 If you can get your hands on some English black treacle, use that in place of the molasses. I have a hard time sourcing it in the states, so I used molasses and it works just fine. Oh, and be sure to use Irish butter, this is an Irish staple after all.
Use the JUMP TO RECIPE button at the top of the post, or scroll to the bottom of the post to see the full recipe card with ingredient measurements and instructions.
Method
This bread could NOT be easier to make. It is beyond easy. Preheat the oven and butter and line a loaf pan with parchment paper. I use the parchment so I can lift the finished product out easily, this is an optional step. Then literally just throw everything in a bowl and mix it up.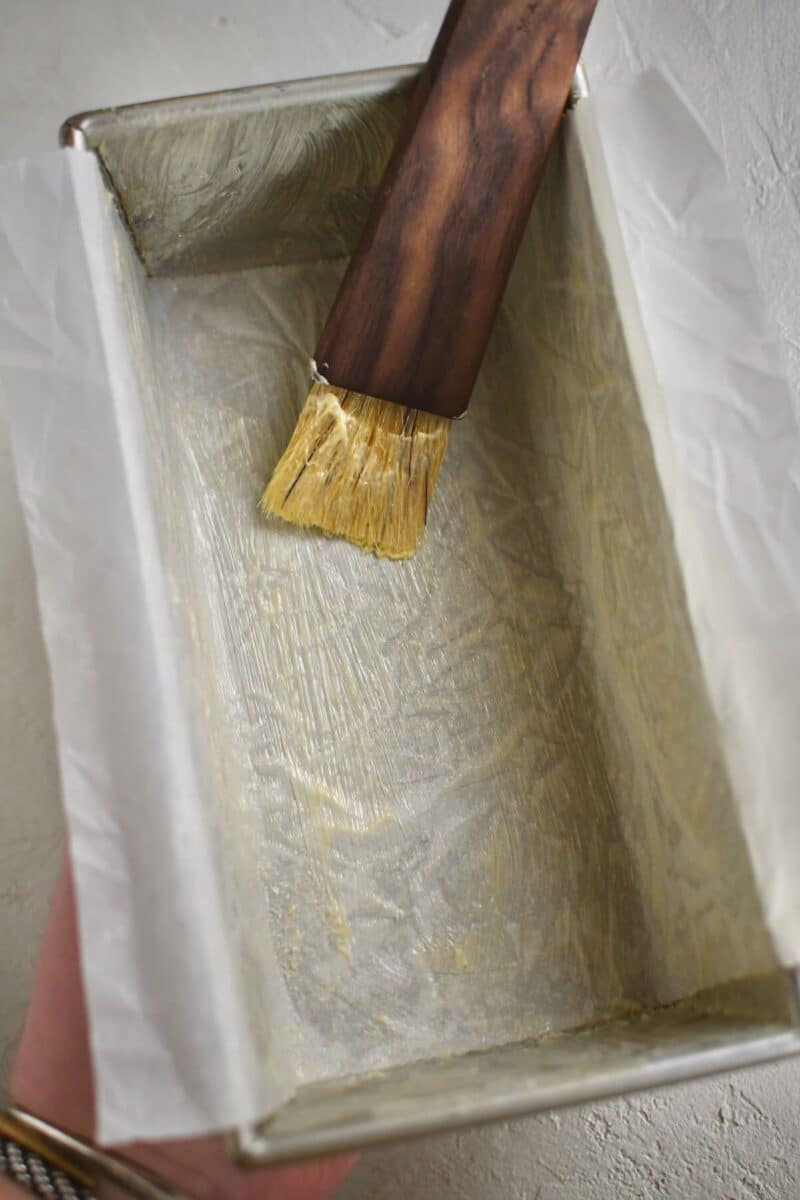 Stir just until everything comes together and no flour streaks remain. Place the mixture into the prepared loaf pan.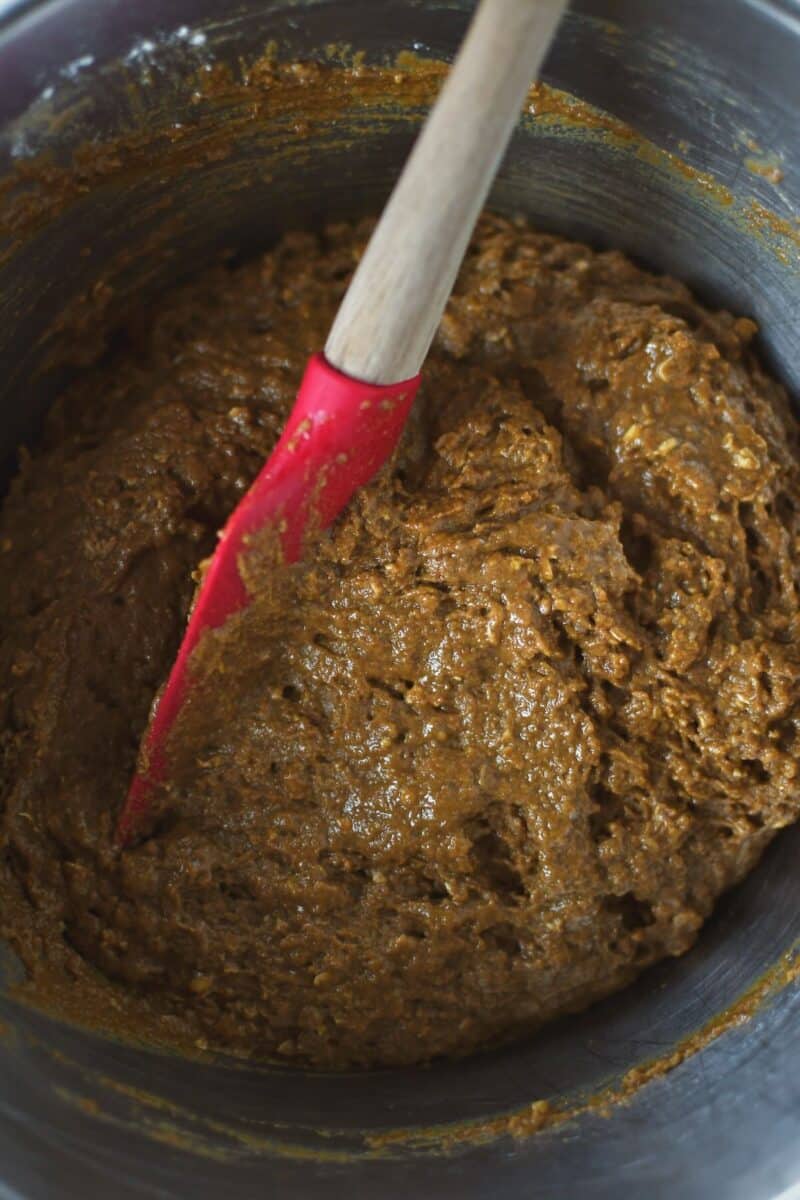 Top with some butter and a sprinkling of oat and bake until it is golden brown and a toothpick comes out of the center clean.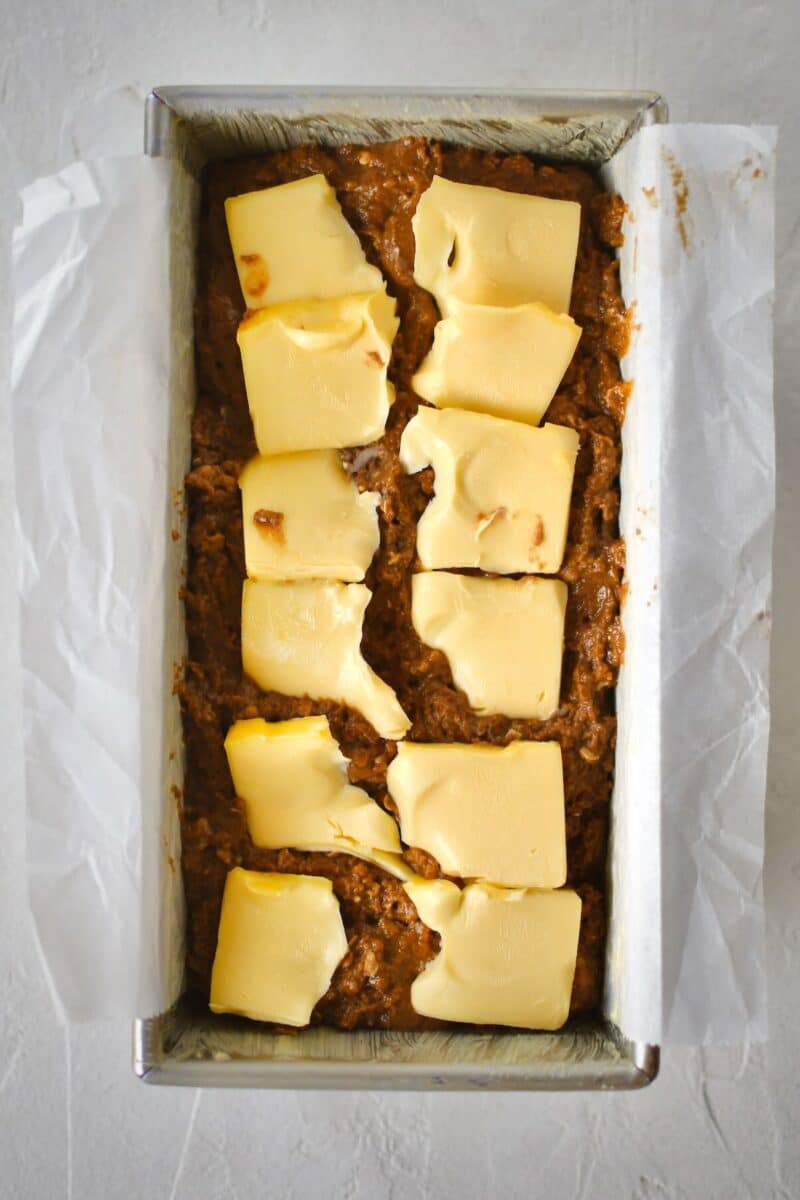 Let it rest out of the oven, but in the pan for about 15 minutes, then turn it out of the pan, slice, and enjoy warm with lots of Irish butter on each slice.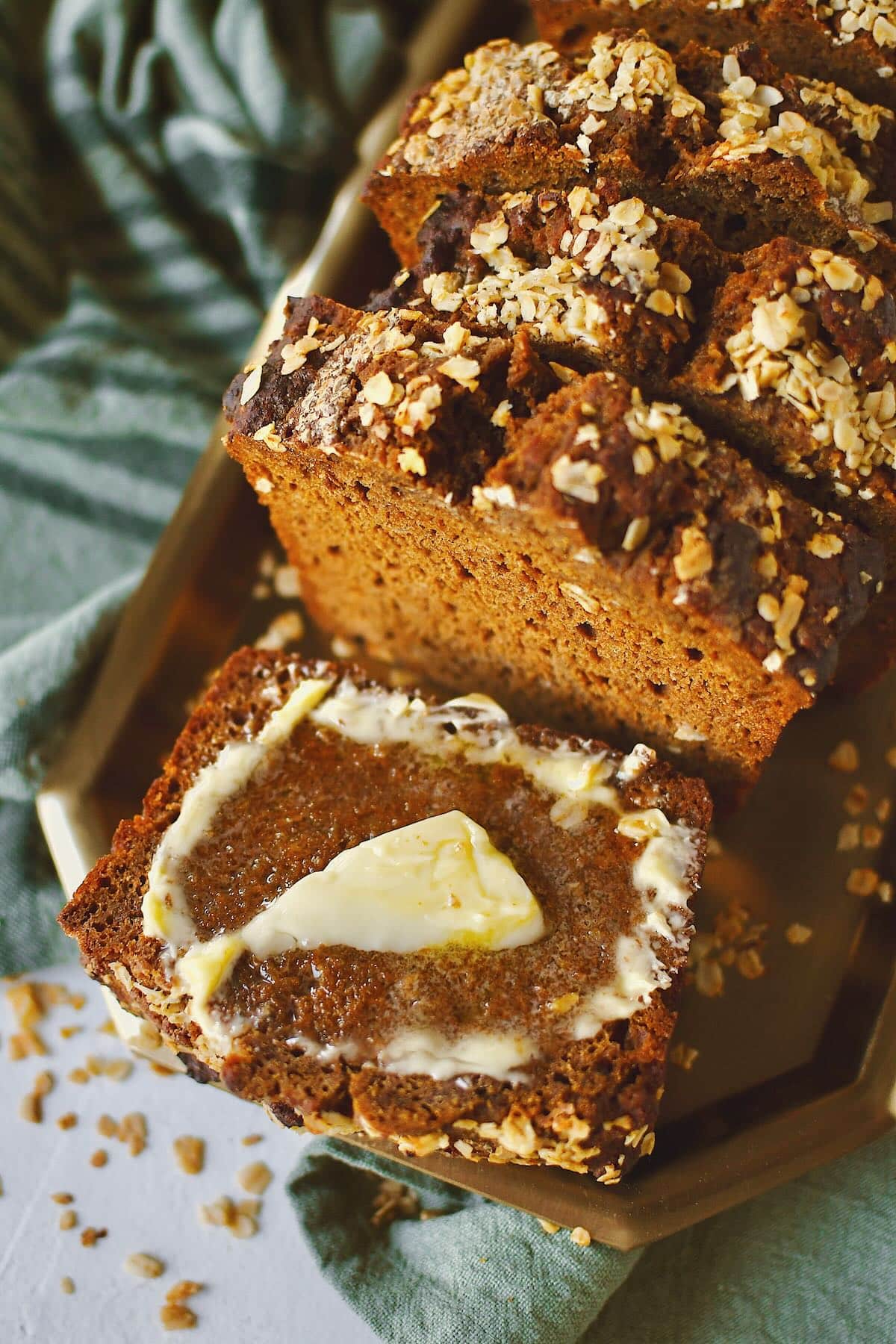 Notes & Tips
This brown bread is so easy, you can literally measure everything into one bowl and mix it together with a spoon or spatula and toss it in the oven. I think that helps keep it traditional. Back in the old country, no one was fussing at dinner time, they mixed it right up and baked it.
Be sure to bake the bread on a sheet pan. The butter has a tendency to seep out of the pan and will burn on the bottom of your oven and make your house all smokey. Ask me how I know!? Place the loaf pan on a sheet pan to avoid this.
The bread can be enjoyed warm just after a few minutes of cooling, or you can also let it cool completely on a wire rack and serve lightly toasted with butter when you are ready to eat.
Substitutions
I do a 60/40 split with the flours, you could take it to a 50/50 split if you like a richer whole wheat flavor. But I wouldn't take it to 100 whole wheat flour, your loaf will be a bit too dense if you do.
I like to use quick oats for this recipe. They cook up a little more tender and nutty in the loaf, but you can honestly use any kind of oats you have on hand.
I use a bottle of Guinness Extra Stout for this bread because I want ALL the flavor. You can use a 12-ounce bottle of regular Guinness too, and if you don't do alcohol, use the Guinness zero in its place.
Clove honey is a must, plus, like, clover, shamrocks, 4-leaf clovers, St. Patrick's Day, it just seems fitting. But any honey or agave will do. Just don't leave it out, you want the sweetness.
In the states, I make this bread with molasses, but I prefer to use English black treacle. I can't always find it, so use what you can get your hands on.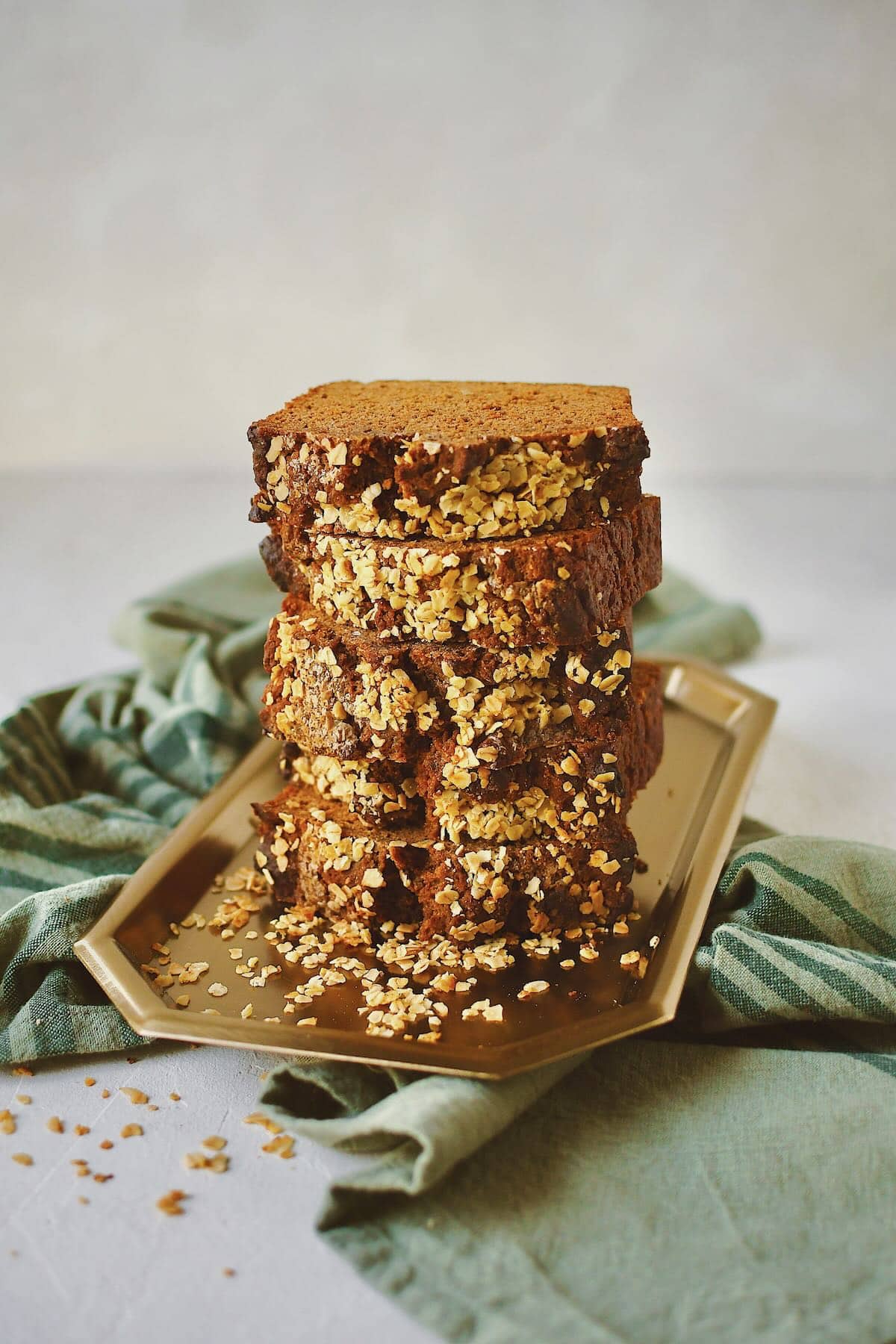 Did you make this recipe? Let me know by leaving a review or comment! And be sure to sign up for my newsletter, and follow along on Instagram, Pinterest, and Facebook!