These recipes were 100% made for each other. On top of the fact that you might as well knock them out while you have your fryer oil hot, Joanna Gaines Chicken Fried Steak and Onion Rings are a match made in heaven.
The Review...
While the recipes are great overall, I can tell you right now that I will probably make the Onion Rings over and over again, but I probably wouldn't bother making the Chicken Fried Steak again.
For me, Chicken Fried Steak is just one of those meals that are just better to enjoy out at a restaurant. It needs to be deep-fried to keep that crust intact and get the fat to cook out of the meat. This recipe calls for it to be pan-fried and it just turned into a bit of a disaster.
The breading started to fall off, the called for oil was not enough to "fry" the steaks and in the end, the work just wasn't worth it. I ended up putting the steaks in the deep fryer since I was making the Onion Rings too. That method, as I said above, is the way to go if you ask me.
The onion rings on the other hand took me right back to a restaurant my family used to eat on the Florida coast when we would visit the beach and I couldn't have been happier. The crust is everything that you want it to be for an onion ring. Crisp, yet soft, and the onion doesn't just fall out of it.
The Reaction...
The steak was...Ok. As a Chef I know I can do better. I would have stated with a different cut of meat for starters. While cube steak is traditional, they are so tough and fatty, which is not my favorite.
I would have pounded out a couple of ribeyes and then cut them in half or 3rds. They have the same qualities as a cube steak but with much better flavor and texture when cooked. And they would have been much more enjoyable to eat.
Or even just used a hamburger patty, I just don't enjoy a tough piece of meat.
Now the Onion Rings, those were perfection. The batter is just right and has no issues. It holds on and puffs up just like you would want it to.
And again, Crisp, tender, and the onion keeps its crunch that keeps it from coming out in one piece. They were a BIG winner, this will most likely become my GO-TO recipe when I want to make these, forever.
The TIPS...
If you are going to make both of these recipes, make them at the same time and deep fry those chicken fried steaks. You won't regret it. Doing them together will be a bit of a mess, but reserve it for a day when you have the time and just make one mess.
For the onion rings, I was able to coat 2 whole onions in the batch of batter. I hate wasting anything, so that is just a note I thought I'd share. I did remove the smaller middle pieces and saved those for another recipe another day.
For the steaks, be sure to flatten them out a bit more, or use a different cut of beef. I just found the cube steaks from the store that had already been processed to be a bit tough still and not completely enjoyable. In the end, I think I'd just rather enjoy chicken fried steak without the mess at a restaurant.
Overall, the Onion Rings are a keeper and the Chicken Fried Steak just isn't worth the work, in my opinion anyway.
Until next time, Happy Cooking!
Kendell
MY LATEST RECIPES!
Get my NEW e-Cookbook here!! ⬇️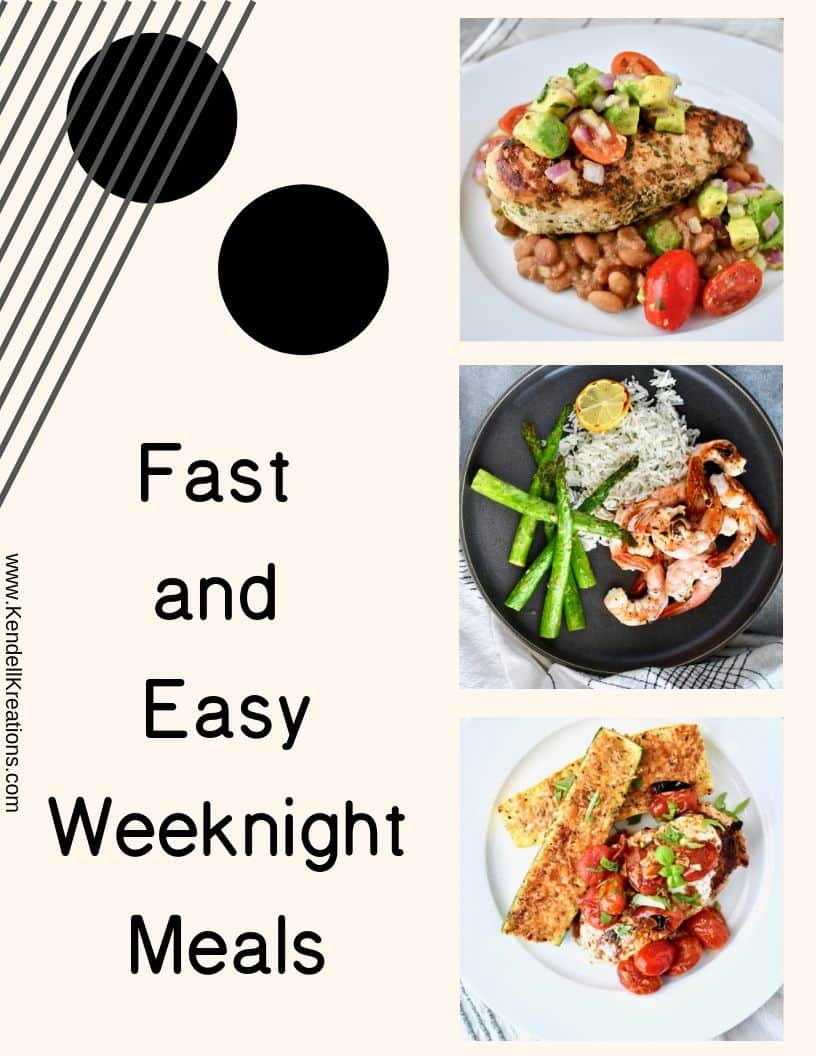 MY FAVORITE KITCHEN TOOLS!
Here are a few links to some of my favorite kitchen tools! You get a car, YOu get a car, YOU ALL GET A CAR…in my best Oprah voice
These Rösle Silicone Tongs are a little pricey but they will last you the rest of your life and are the softest in your hand. This is important for someone like m that cooks so much. It reduces strain, I have 4 sets in my kitchen!
These are my FAVE Nordic Ware Sheet Pans, every kitchen should have at least 2 sets of these! I think I have at least 4 of each of these.
This is my favorite pressure cooker, the Fagor is the same concept as the "Instant Pot" but easier to use in my opinion, if you don't have one you NEED one, it will be your best friend in the kitchen!
A sharp knife is the most important tool in the kitchen, these Japanese steel "Shun" knives are my favorite! And this is a great starter set to build on. Once you try them you will be in love so use this as a foundation you can build on for years to come.
This Scanpan 11″ skillet is just the right size for almost anything you will need to cook and my best friend and a real workhorse in my kitchen, it's also a great deal at $99. Scanpan is the best in the world for healthy cooking. It is coated with a proprietary ceramic-titanium coating that is durable while allowing you to use fewer fats and oils when cooking. It is a coating only they use. I could talk all day about my love for these pans, message me if you want more info. Here are some other sizes that are available if you are looking to outfit your kitchen with some new goodies. 8″ & 10″ Skillet set or 8″ Skillet, I still need this one for my kitchen Also, I don't really know how to cook small so the 12.5″ is my other fave!
This giant vat of olive oil is my favorite, I decant it into a smaller bottle for my counter. Or put this spigot on top of a wine bottle!
My favorite baking dish that is so easy to clean even burnt on cheese slides right off!
This Tovolo jar scraper has to be my single favorite kitchen tool, it is definitely the most used tool in my kitchen. If you are NOT a gadget person, this is the only necessity I say is a MUST beyond the wooden spoon.
A great wood spoon is essential, this Olive Wood one is my favorite, I have more than I can count. But can you really ever have too many?
A food scale can be a very important tool in your kitchen, this one is the one I use every day!
If you love Joanna Gaines as much as I do then the 'Magnolia Table Cookbook' is a must in your kitchen, get a copy HERE!