I love the story that Jo shares about Linnie Mae's Pound Cake at the top of the page. Recipes like this are the ones that stand the test of time and have an immense story to tell. They bring together a community and that is what food is good for!
If you still need a copy of your own, grab your copy of Magnolia Table Cookbook Volume 2 HERE!
I was searching for a good cake recipe to use this bunny mold for and it needed a 10-cup cake recipe. While I was flipping through the new cookbook I discovered that this recipe makes a 10 cup bundt and the choice was made. While these molds can sometimes be a little finicky to use, it essentially is a bundt pan, meaning you want a nice dense cake that forms a crust to fill it.
The review…
The cake is a very simple recipe with a fairly short ingredient list. They only ingredient that I didn't already have in my pantry was the butter extract. It is an old school ingredient that you will have to seek out, it just adds a little extra richness to the dense cake.
The cake was dense and springy as you would expect from a pound cake. I can tell you it will not be quite as light as one you might get at a grocery store, but still very tasty.
The reaction…
I could see why this is a town favorite and why one would have sold at auction for $6,000. It has the flavors of 4 extracts in it, and they all blend together beautifully. The almond and vanilla resound the most, and they offer a brightness that is very welcome in the close textured cake.
Jo shares the tip that it would be great served with fresh strawberries and whipped cream or warm jelly in the morning at the bottom. I made a nice glaze of powdered sugar and lemon juice to top mine and it just boosted that flavor inside the cake and made it very enjoyable.
This is a winner that is sure to become a quick family favorite in any house!
The TIPS…
I did have a bit of an instagram vs. reality moment with my cake. The cake mold that I used has two sides of the bunny which you are meant to sandwich together. Well, only half of my bunny came out perfectly, but that half was beautiful none the less.
I share this with you to say, be sure to really grease you pan WELL! I even decided to butter and flour my pan and I still had sticking at the neck. I might suggest using a baking spray that has flour in it.
I even though, I might butter and powdered sugar the pan the next time I use it. I would hope the sugar would form even more of a crust and help it release from the pan even better. Even a more traditional bundt may have these issues, just spray it really good!
The last tip I have for you is to either buy buttermilk when your preparing for this recipe or make some using 1 cup whole milk and 1 tablespoon white vinegar or lemon juice. I rarely keep buttermilk stocked and I always use this trick, even when making Jojo's Biscuits from Vol.1.
You don't want to just use milk, the enzymes in the buttermilk or the vinegar in the homemade version react with the baking soda and give the cake extra lift. It is probably a very vital ingredient in Linnie Mae's Pound Cake so be sure to use it. You can use any vinegar you have on hand too, don't fret too much about it.
Overall, a great recipe that has a great story that carries a new tradition you can now start in your home.
Until next time, Happy Cooking!
Kendell
MY LATEST RECIPES!
Restaurant-Style Alfredo Sauce (Gluten-Free)
Get my NEW e-Cookbook here!! ⬇️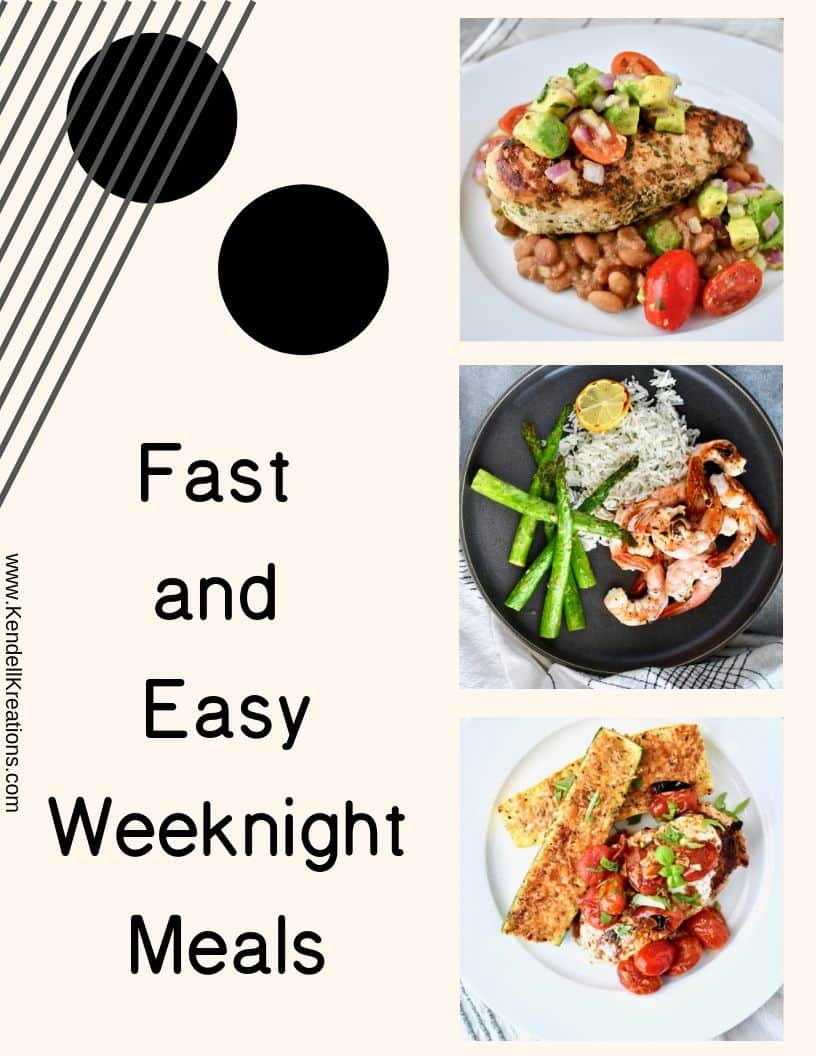 MY FAVORITE KITCHEN TOOLS!
Here are a few links to some of my favorite kitchen tools! You get a car, YOu get a car, YOU ALL GET A CAR…in my best Oprah voice
These Rösle Silicone Tongs are a little pricey but they will last you the rest of your life and are the softest in your hand. This is important for someone like m that cooks so much. It reduces strain, I have 4 sets in my kitchen!
These are my FAVE Nordic Ware Sheet Pans, every kitchen should have at least 2 sets of these! I think I have at least 4 of each of these. 
This is my favorite pressure cooker, the Fagor is the same concept as the "Instant Pot" but easier to use in my opinion, if you don't have one you NEED one, it will be your best friend in the kitchen!
A sharp knife is the most important tool in the kitchen, these Japanese steel "Shun" knives are my favorite! And this is a great starter set to build on. Once you try them you will be in love so use this as a foundation you can build on for years to come.
This Scanpan 11″ skillet is just the right size for almost anything you will need to cook and my best friend and a real workhorse in my kitchen, it's also a great deal at $99. Scanpan is the best in the world for healthy cooking. It is coated with a proprietary ceramic-titanium coating that is durable while allowing you to use fewer fats and oils when cooking. It is a coating only they use. I could talk all day about my love for these pans, message me if you want more info. Here are some other sizes that are available if you are looking to outfit your kitchen with some new goodies. 8″ & 10″ Skillet set or 8″ Skillet, I still need this one for my kitchen  Also, I don't really know how to cook small so the 12.5″ is my other fave!
This giant vat of olive oil is my favorite, I decant it into a smaller bottle for my counter. Or put this spigot on top of a wine bottle!
My favorite baking dish that is so easy to clean even burnt on cheese slides right off!
This Tovolo jar scraper has to be my single favorite kitchen tool, it is definitely the most used tool in my kitchen. If you are NOT a gadget person, this is the only necessity I say is a MUST beyond the wooden spoon.
A great wood spoon is essential, this Olive Wood one is my favorite, I have more than I can count.  But can you really ever have too many?
A food scale can be a very important tool in your kitchen, this one is the one I use every day!
If you love Joanna Gaines as much as I do then the 'Magnolia Table Cookbook' is a must in your kitchen, get a copy HERE!