You know when you dream about the perfect flavors of a hamburger on a summer day, or that slightly sweet easter ham, and the potato salad that goes next to it? This is that recipe! When the tangy mayo base hits the side of the bun or bumps into the ham and you get all the perfect flavors in one bite, this recipe that Jo shares will have the memories flooding back.
If you still need your own copy of Joanna Gaines's new cookbook, grab your copy of Magnolia Table Cookbook Volume 2 HERE!
This recipe is simple and basic, but sometimes taking back to the basic's is exactly what you need. I recently shared a Roasted Potato Salad recipe that takes a little extra effort, but is totally worth it. That said, it's a little more than basic.
The review…
Ok, so this recipe is fairly easy, but it does take a little bit of careful planning. I would say it really is a salad that you start one day and assemble the next. At the very least you would want to cook your eggs ahead of time.
While we are talking eggs, I have to say the cooking method that Joanna suggests in the book does not lead to the easiest peeling method. I like the method of bringing a pot of water to a boil, for this boil them 9 minutes, then remove and place in a bowl of ice water. Also, be sure to salt the water, it seems to help get the peels off clean.
On flavor, it is a very simple dressed potato salad and like I said above, basic, but in the best of ways. I personally might up the salt and pepper levels a bit, but that might just be my chef's palate. I would always suggest tasting and adjusting the seasoning to your likings.
The reaction…
I made this to go alongside my family's Easter ham, and it was pretty much perfection! It stirred up a great deal of childhood memories and just felt right. Even my sister who seems to be my harshest critique went back for seconds.
This would also be THE perfect salad for your next burger night. Jo even suggests at the bottom of the recipe serving it with the pulled pork sliders she has in the book.
I don't make potato salad like this often, but it is just so quintessential. Make it for your next backyard barbeque or cookout and fall in love with this summer salad all over again.
The TIPS…
Like I mentioned above, you do want to do a little careful planning when making this recipe. Maybe boil and peel your eggs the day/night before so they are ready to go. You could also boil and cut your potatoes the day before, just be sure to store them in an airtight container.
It also holds well for a few days and will last about a week in the fridge. Just reserve a few green onions to top it with when serving and be sure to dust it with some more paprika, it gives a great boost of flavor.
I even topped it with a little bit of diced egg, to keep it classic. I just imagine that is the way my grandmother would have done it!
Overall, this is THE CLASSIC salad that will stand the test of time!
Until next time, Happy Cooking!
Kendell
MY LATEST RECIPES!
Restaurant-Style Alfredo Sauce (Gluten-Free)
Get my NEW e-Cookbook here!! ⬇️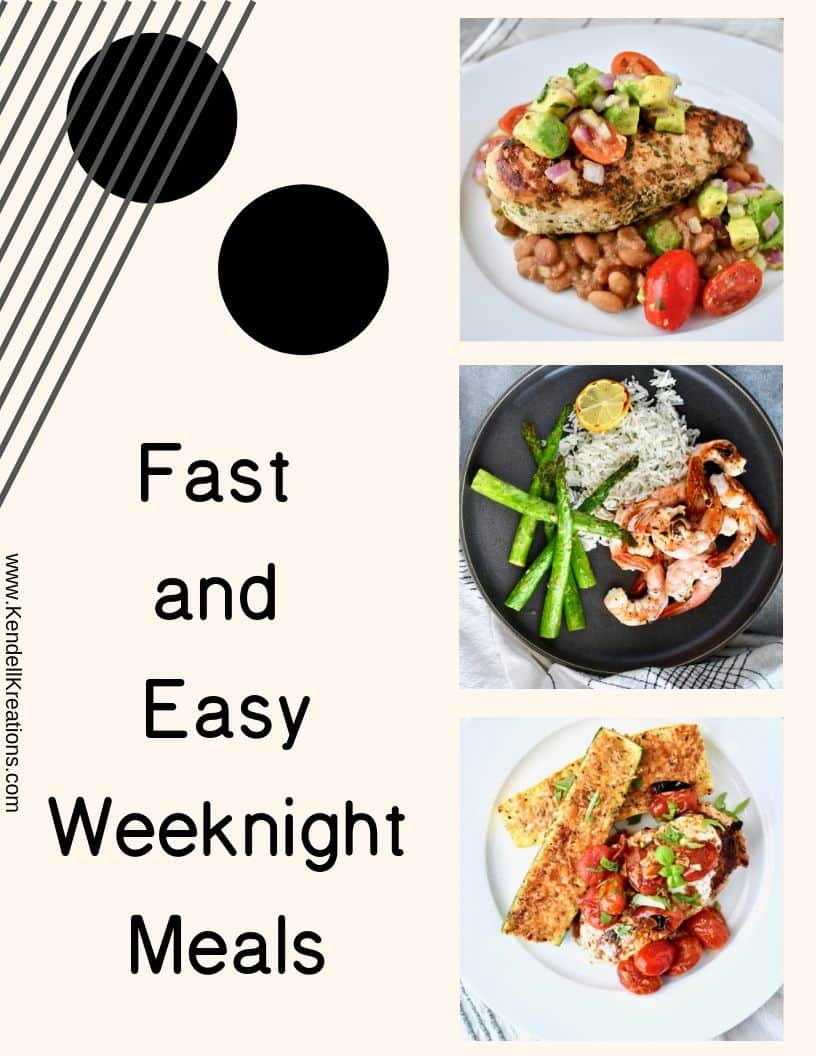 MY FAVORITE KITCHEN TOOLS!
Here are a few links to some of my favorite kitchen tools! You get a car, YOu get a car, YOU ALL GET A CAR…in my best Oprah voice
These Rösle Silicone Tongs are a little pricey but they will last you the rest of your life and are the softest in your hand. This is important for someone like m that cooks so much. It reduces strain, I have 4 sets in my kitchen!
These are my FAVE Nordic Ware Sheet Pans, every kitchen should have at least 2 sets of these! I think I have at least 4 of each of these. 
This is my favorite pressure cooker, the Fagor is the same concept as the "Instant Pot" but easier to use in my opinion, if you don't have one you NEED one, it will be your best friend in the kitchen!
A sharp knife is the most important tool in the kitchen, these Japanese steel "Shun" knives are my favorite! And this is a great starter set to build on. Once you try them you will be in love so use this as a foundation you can build on for years to come.
This Scanpan 11″ skillet is just the right size for almost anything you will need to cook and my best friend and a real workhorse in my kitchen, it's also a great deal at $99. Scanpan is the best in the world for healthy cooking. It is coated with a proprietary ceramic-titanium coating that is durable while allowing you to use fewer fats and oils when cooking. It is a coating only they use. I could talk all day about my love for these pans, message me if you want more info. Here are some other sizes that are available if you are looking to outfit your kitchen with some new goodies. 8″ & 10″ Skillet set or 8″ Skillet, I still need this one for my kitchen  Also, I don't really know how to cook small so the 12.5″ is my other fave!
This giant vat of olive oil is my favorite, I decant it into a smaller bottle for my counter. Or put this spigot on top of a wine bottle!
My favorite baking dish that is so easy to clean even burnt on cheese slides right off!
This Tovolo jar scraper has to be my single favorite kitchen tool, it is definitely the most used tool in my kitchen. If you are NOT a gadget person, this is the only necessity I say is a MUST beyond the wooden spoon.
A great wood spoon is essential, this Olive Wood one is my favorite, I have more than I can count.  But can you really ever have too many?
A food scale can be a very important tool in your kitchen, this one is the one I use every day!
If you love Joanna Gaines as much as I do then the 'Magnolia Table Cookbook' is a must in your kitchen, get a copy HERE!