This is one of my favorite ways to prepare a pasta salad while getting some greens in as well. This fairs well as a dinner salad or a side for your next BBQ or shindig. Hitting the pasta with a bit of dressing just after it cooks deepens the flavor and is the key to success with the Kale Caesar Pasta Salad.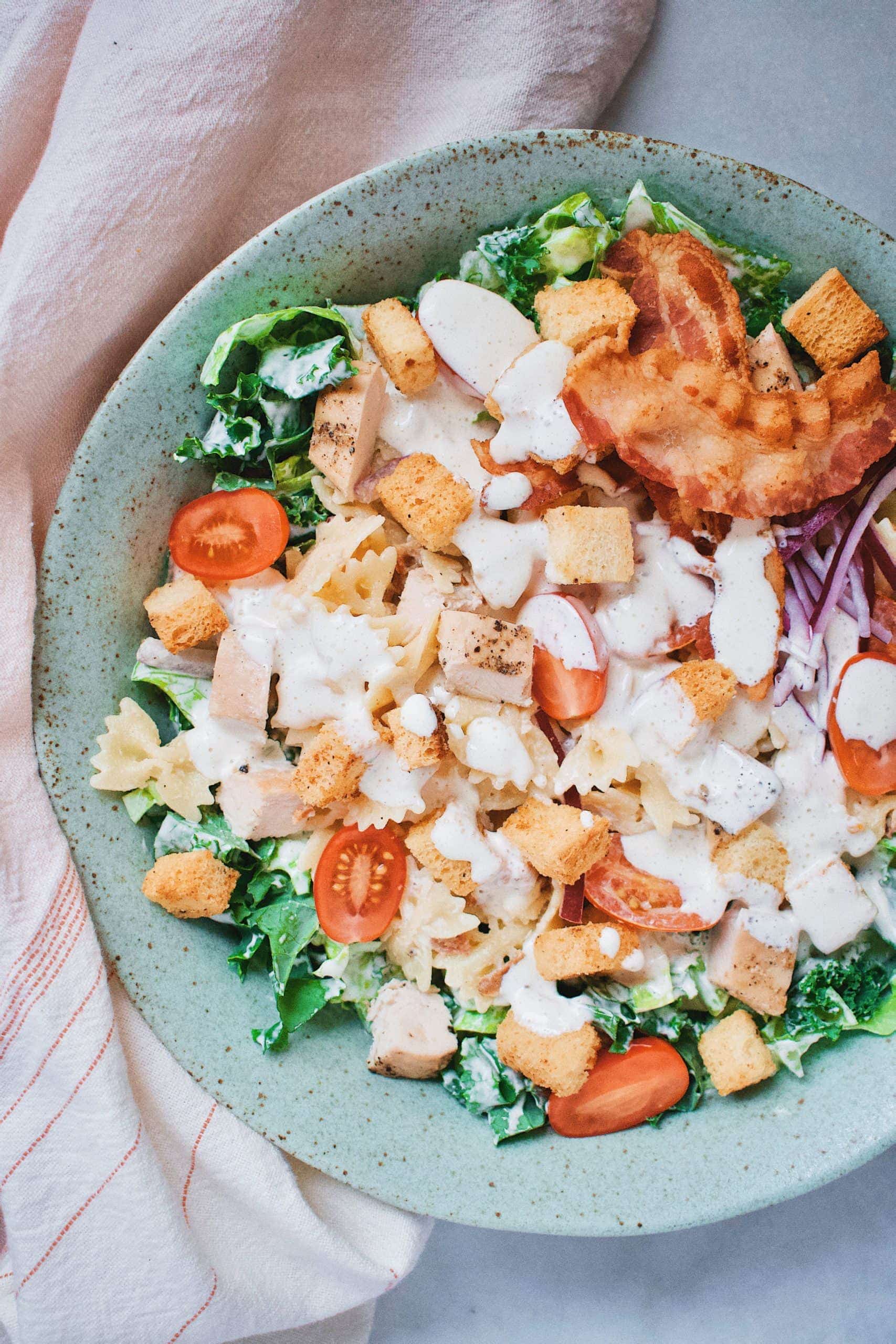 I like to make this salad a little extra special with the addition of some homemade croutons and some crispy bacon. I mean, what salad doesn't instantly get an upgrade when you add those ingredients to them?
All that said, the real winner here is this Caesar dressing! It is one I learned to make when I worked in my first fine dining restaurant and I still dream about it. I recently met with an old friend from the restaurant and pulled the recipe from the depths of our memories and wrote it down so I can share it with you all now!
Grab the Caesar Dressing recipe HERE!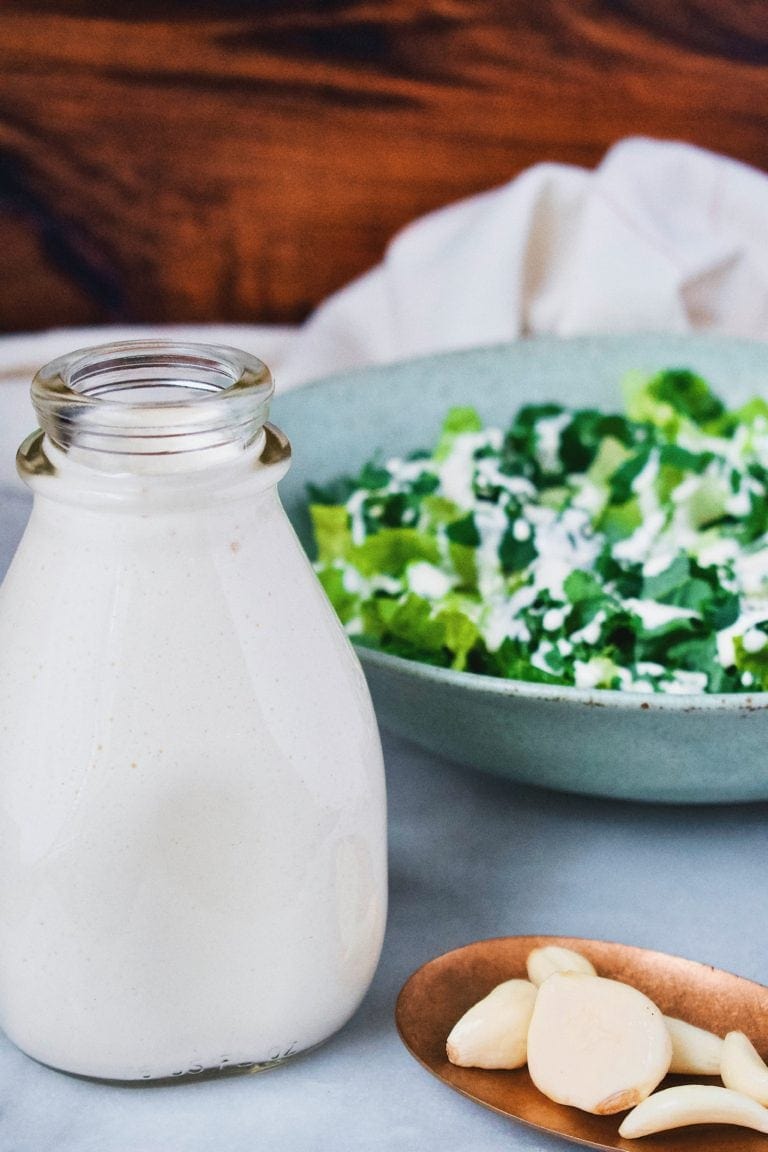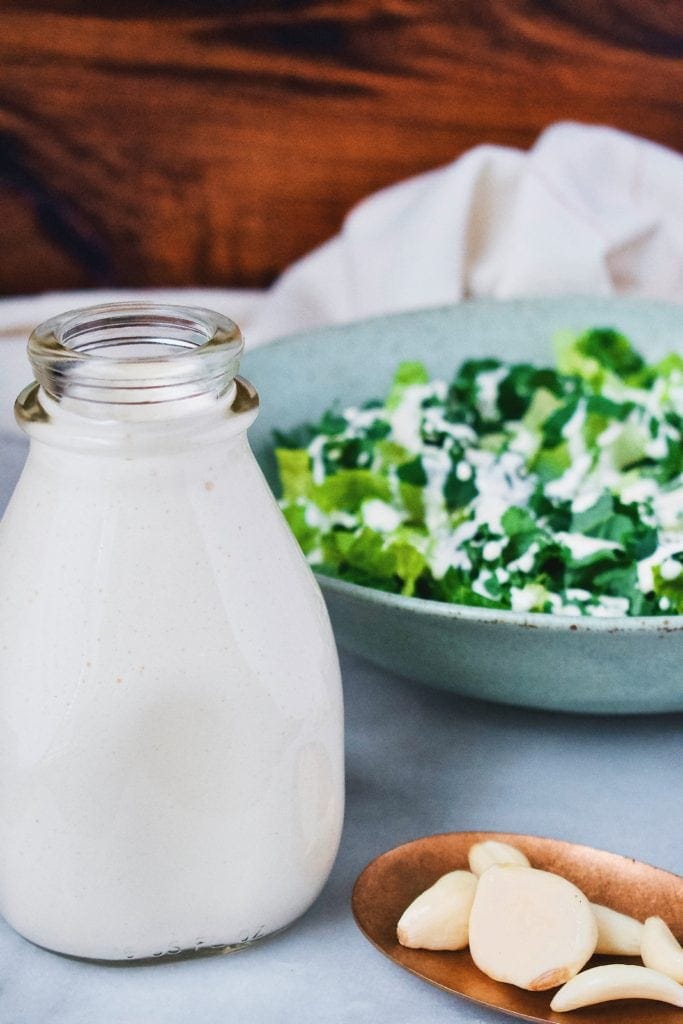 Preparing the salad components...
Now I realize that for a salad this one takes a little bit of planning and preparation, but some of it can be done ahead of time and then tossed together when you are ready to eat or are on the way out the door to your BBQ.
The bacon is the first thing that can be taken care of ahead of time. Toss it on a sheet pan that is lined with tin foil and bake at 425˚F for 20 minutes for a perfect crisp. I do this all the time in my toaster oven, it is quick, easy and there is little to no clean up required.
Then I prepare my croutons while my bacon is cooking. You can use a stale sandwich loaf or a nice french bread. Anything really goes here, use what you have or what you like.
I even sometimes use a little bit of the bacon grease to the pan when I am browning them up for even more goodness. More on that below in the recipe.
Another thing you can get ready ahead of time is the greens. Wash and chop the kale and romaine, them place it in a lidded container covered with a damp paper towel to keep the greens crisp and prevent browning. The greens will hold up to 5 days like this!
The dressing also is something that can be made ahead and holds for about 2 weeks. The one I linked above is garlicky and amazing. It's pretty easy to make too, which is a good thing because once you make it you will want to eat it all the time!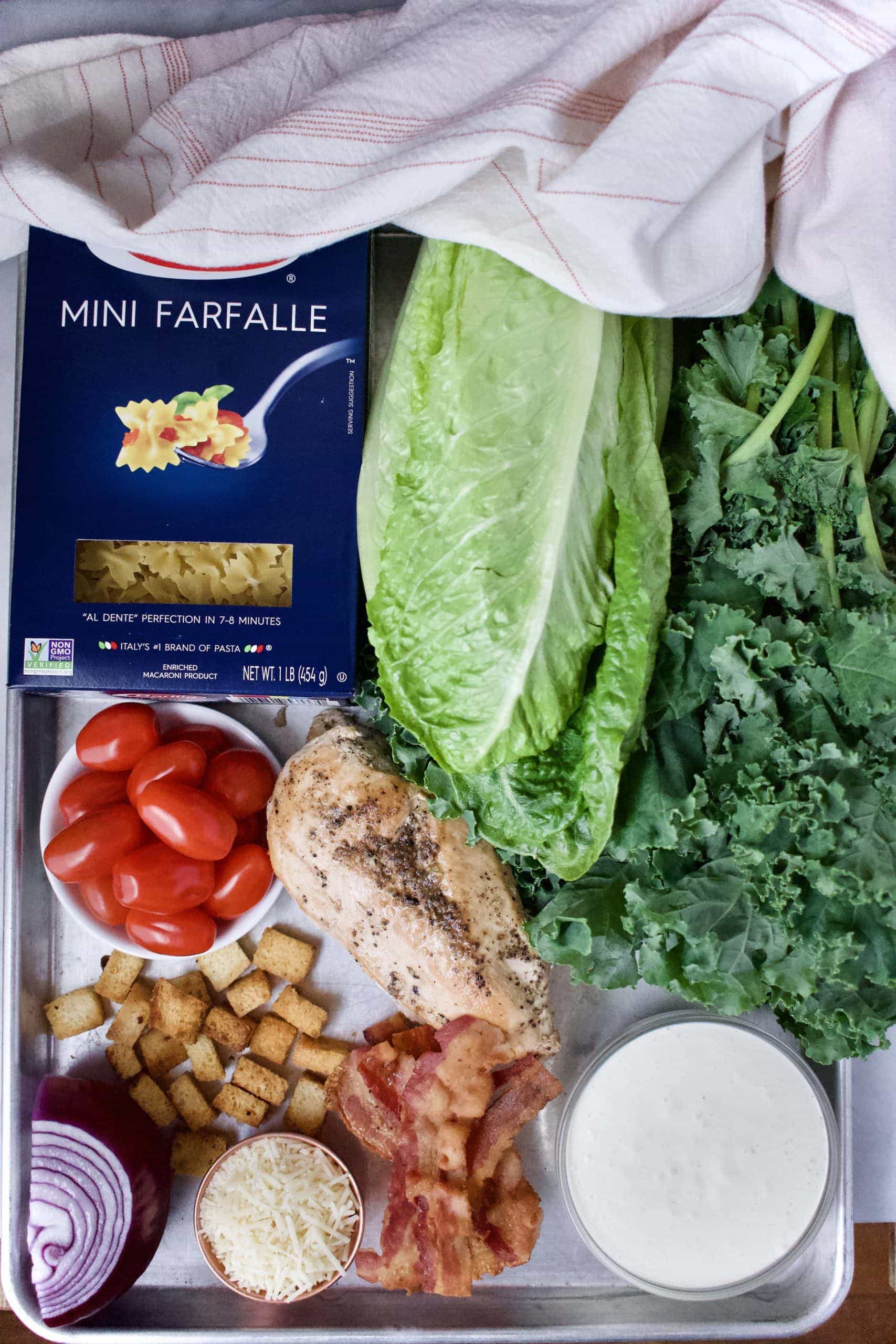 Layer the prepared ingredients together in a bowl or on a platter and top it all off with a generous pour of the homemade caesar dressing. Mix it all together and enjoy! I love this flavor combo of this salad, if you want to enjoy it for lunches or dinners for the week just prepare the separate parts and keep them in the fridge and prepare a salad to order.
I hope you enjoy this recipe as much as I do. It is one of my go-to salads during the summer, and everything keeps so well in the fridge that I can make a big batch and toss a fresh salad together daily for a quick lunch. Be sure to leave me a review and let me know how you like it.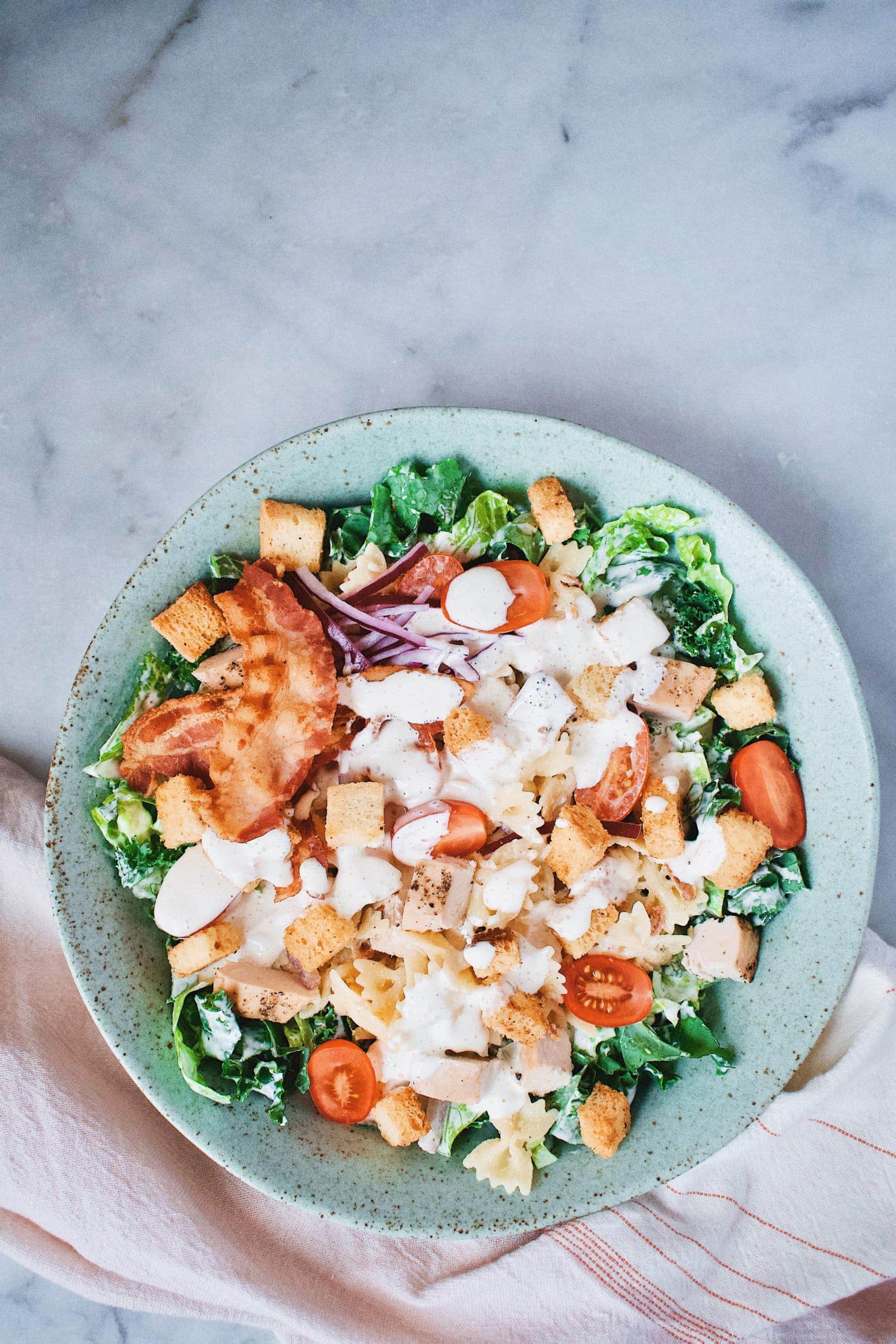 Did you make this recipe? Let me know by leaving a review or comment! And be sure to sign up for my newsletter, and follow along on Instagram, Pinterest, and Faceboo