I have had a lot of fun with peaches this summer and this peach slab pie is no exception! When the peach truck rolled into town I had 25 pounds of peaches to work with and I went to town making all kinds of goodies. I'm definitely not the number one pie baker, but I have to say this one came out pretty great.
I love a slab pie, I think that it gives a much better distribution of ingredients and leaves a much better and evenly cooked crust that doesn't get soggy. Plus I am always a sucker for a lattice crust and this offered the perfect excuse to use the technique. A friend of mine came and helped so that may also be part of what helped it come out so great.
Assembling your Peach Slab Pie
So the real key is getting your pie crust rolled out to just the right thickness. I think that this is where I always seem to go wrong. Mine are usually too thick or too thin, but this one was just right.
You want to start with a double batch of your favorite pie crust dough. I used the recipe from the Magnolia Table Cookbook. When I cooked my way through the entire book last year I a fell in love with this basic pie dough recipe.
It cooks up perfectly crisp and makes even the pro, that has a hard time looking like the pro when it comes to pie, look like a pro! So if I can do it you can too! I'm not the most amazing pie baker but when I do get it right I get it right.
Then you will slice your peaches. You can go through the trouble of peeling them and then slicing, but my peaches had such a thin skin I took the rustic approach and left them on. They really ended up cooking down beautifully and you didn't even notice them in the finished product.
You toss your peaches in some sugar, spices and just a little bit of corn starch and that's it. Throw them in the pie shell and top with the lattice and its ready to hit the oven. I suggest an egg wash and if you have a little sanding sugar around it adds a great little sweet crunch on top and balances out the tart peaches really well.
Ingredients needed
Peaches
Brown Sugar
Cornstarch
Cinnamon
Ginger
Vanilla
Kosher Salt
Lemon Juice
1 Egg
2 ea Pie Crusts, or Double Batch Pie Crust recipe
I use the pie crust recipe from Joanna Gaines Magnolia Table Cookbook religiously now a days. It is a super basic recipe that stands the test of time. It is simple and perfect, you will need a double batch to make this slab pie in a 1/4 sheet pan, x4 if you want to make a half sheet pan.
These are my FAVE Nordic Ware Sheet Pans, every kitchen should have at least 2 sets of these! I think I have at least 4 of each of these. The smallest one is the one that I used to make this peach slab pie.
Peach Slab Pie
I love this version of pie because it disperses the fruit more evenly and leaves your crust crisp and creates a great jam from the juices that release from the fruit.
Ingredients
6

C

Peaches

sliced

3/4

C

Brown Sugar

2

T

Corn Starch

1

t

Cinnamon

1/2

t

Ginger

ground

1

t

Vanilla Extract

1/8

t

Kosher Salt

2

T

Lemon Juice

1

Egg

Castor Sugar

optional

Pie Crust

2 ea one for the bottom and one for the top
Instructions
Preheat oven to 400 degrees.

Grease the bottom of a 1/4 sheet pan and line with 1 pie crust.

Combine peaches, brown sugar, corn starch, cinnamon, ginger, vanilla, kosher salt, and lemon juice in a bowl and toss to coat and evenly disperse spices.

On a well-floured surface, roll out the second pie crust into a rectangle roughly the same size of the sheet pan. Cut into 1.5-inch strips lengthwise.

Add peach mixture to the pie crust and arrange pie crust strips in a lattice pattern on top of the peach mixture.

Combine the egg and 1 tablespoon of water, mix to blend creating an egg wash.

Brush the top of the pie with the egg wash and sprinkle castor sugar on top if using.

Bake in preheated oven for 35-40 minutes until the top crust is evenly browned.
MORE OF MY RECIPES HERE!
Raspberry Lemon Cream Pie in a Cup
Get my NEW e-Cookbook here!! ⬇️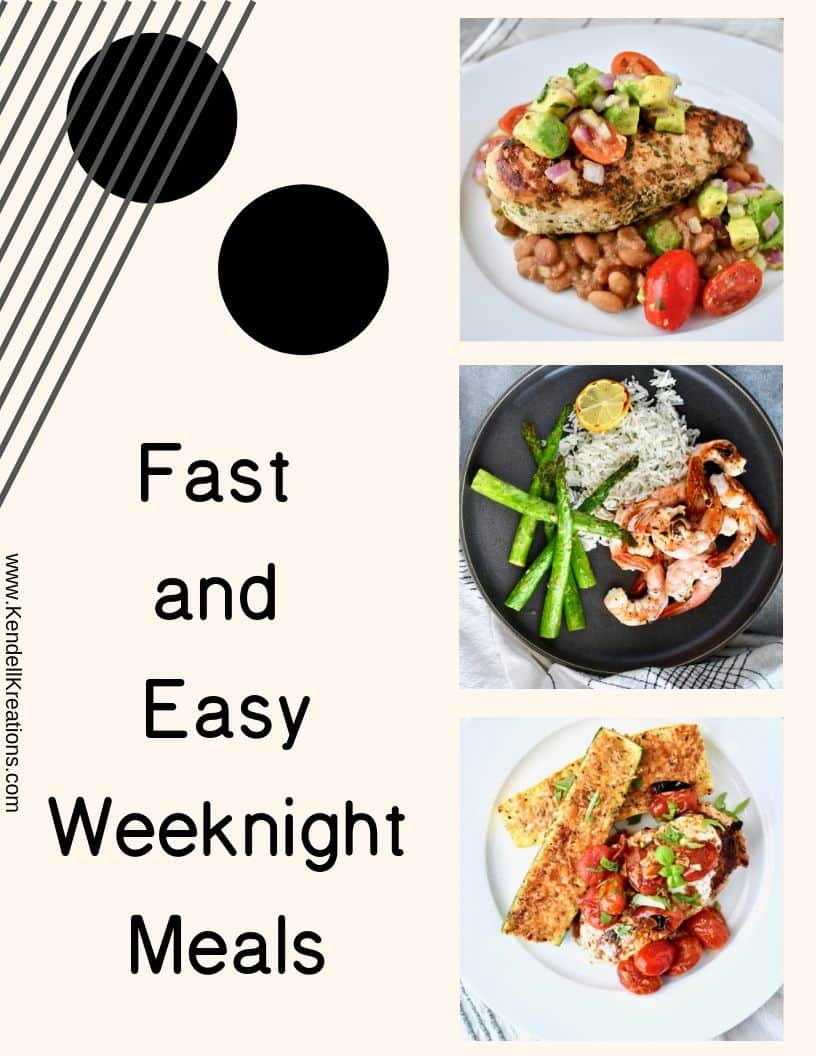 _
MY FAVORITE KITCHEN TOOLS!
Here are a few links to some of my favorite kitchen tools! You get a car, YOu get a car, YOU ALL GET A CAR…in my best Oprah voice.
These Rösle Silicone Tongs are a little pricey but they will last you the rest of your life and are the softest in your hand. This is important for someone like m that cooks so much. It reduces strain, I have 4 sets in my kitchen!
These are my FAV Nordic Ware Sheet Pans, every kitchen should have at least 2 sets of these! I think I have at least 4 of each of these.
This is my favorite pressure cooker, the Fagor is the same concept as the "Instant Pot" but easier to use in my opinion, if you don't have one you NEED one, it will be your best friend in the kitchen!
A sharp knife is the most important tool in the kitchen, these Japanese steel "Shun" knives are my favorite! And this is a great starter set to build on. Once you try them you will be in love so use this as a foundation you can build on for years to come.
This Scanpan 11″ skillet is just the right size for almost anything you will need to cook and my best friend and a real workhorse in my kitchen, it's also a great deal at $99. Scanpan is the best in the world for healthy cooking. It is coated with a proprietary ceramic titanium coating that is durable while allowing you to use fewer fats and oils when cooking. It is a coating only they use. I could talk all day about my love for these pans, message me if you want more info. Here are some other sizes that are available if you are looking to outfit your kitchen with some new goodies. 8″ & 10″ Skillet setor 8″ Skillet, I still need this one for my kitchen Also, I don't really know how to cook small so the 12.5″ is my other fave!
This giant vat of olive oil is my favorite, I decant it into a smaller bottle for my counter. Or put this spigot on top of a wine bottle!
This Tovolo jar scraper has to be my single favorite kitchen tool, it is definitely the most used tool in my kitchen. If you are NOT a gadget person, this is the only necessity I say is a MUST beyond the wooden spoon.
A great wood spoon is essential, this Olive Wood one is my favorite, I have more than I can count. But can you really ever have too many?
A food scale can be a very important tool in your kitchen, this one is the one I use every day!
If you love Joanna Gaines as much as I do then the 'Magnolia Table Cookbook' is a must in your kitchen, get a copy HERE!
Check out this great product for your mason jar, the Ergo Spout lets you turn any jar into a pourable pitcher. Get yours here! I love making my homemade salad dressing and keeping them this way in the refrigerator.