When you need a soup packed with flavor that will fill the tummies of your hungry family, reach for this Stuffed Pepper Soup. This one is sure to win everyone over and it's just so dang good!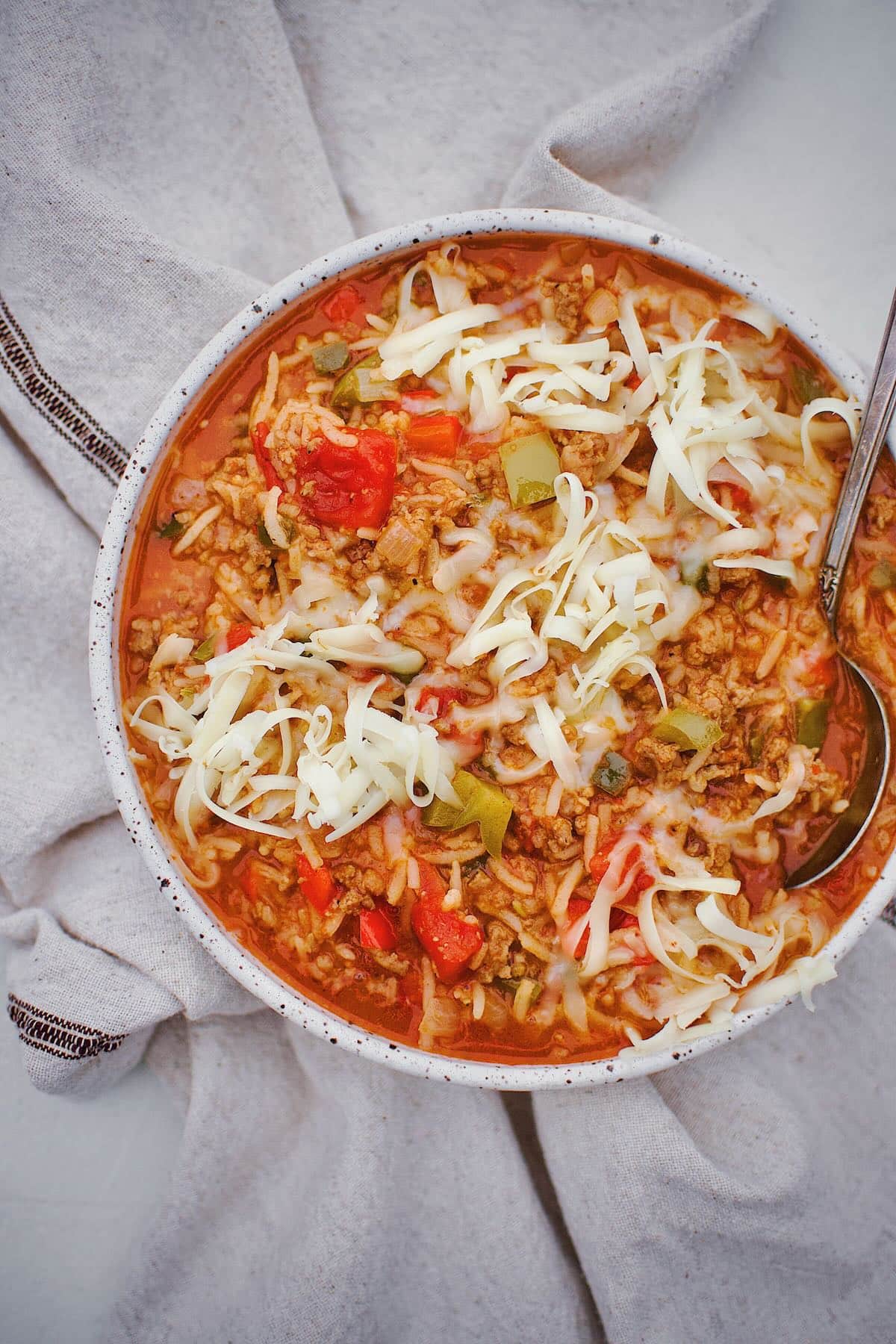 Sometimes you just need a warm bowl of comforting soup, and on a cold day I would be thrilled to tuck into this bowl, it's perfectly flavored and satisfying.
Jump to:
Ingredients
I like to use a mixture of Italian sausage and ground beef for this recipe. When I am having soup as a meal, it needs to be MEATY! In my opinion anyway. This one is packed to the gills, between the meat, veggies, and rice, there almost isn't any liquid left. Any less liquid and I'd have to call it a casserole.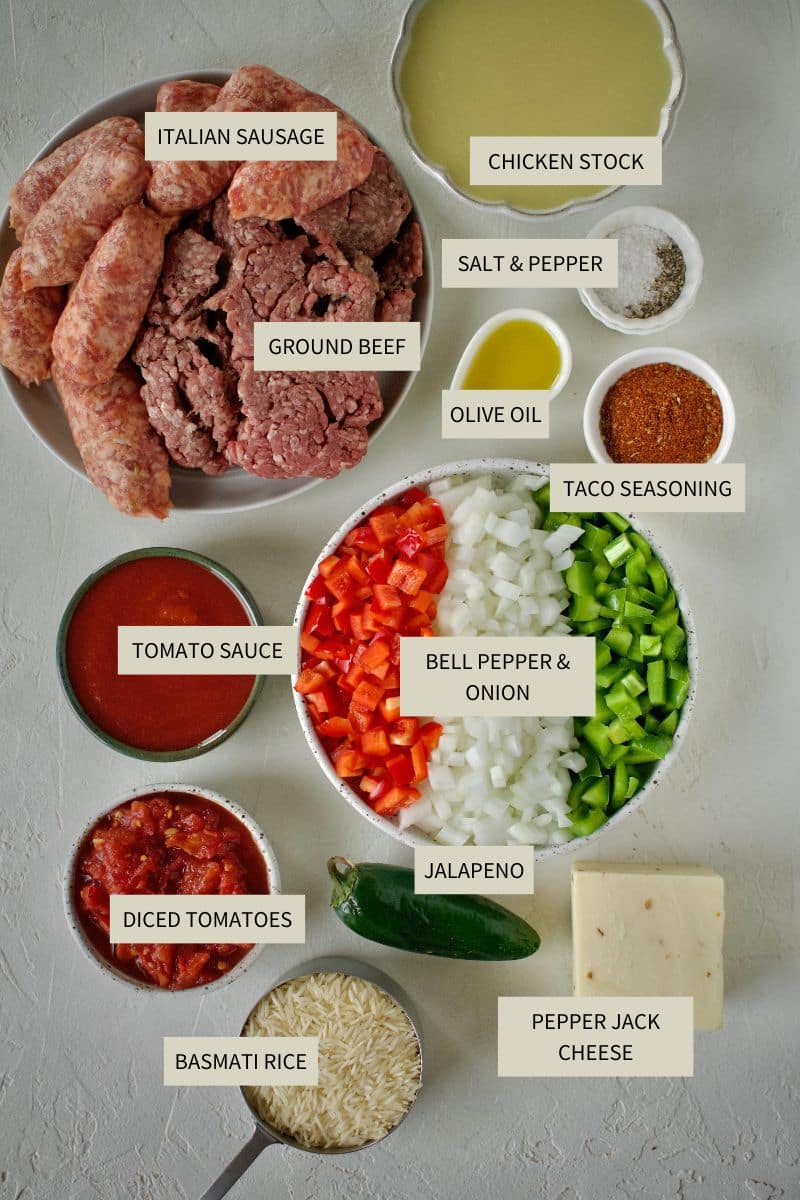 From there, you have your typical soup canned goods. Chicken stock and some tomato products. I do like to use this as an opportunity to use my homemade Taco Seasoning, it offers the perfect flavor combo for this soup!
Use the JUMP TO RECIPE button at the top of the post, or scroll to the bottom of the post to see the full recipe card with ingredient measurements and instructions.
Method
Begin by browning the meats in the bottom of a large deep pot. If there is any excess liquid or fat in the pot, drain it off.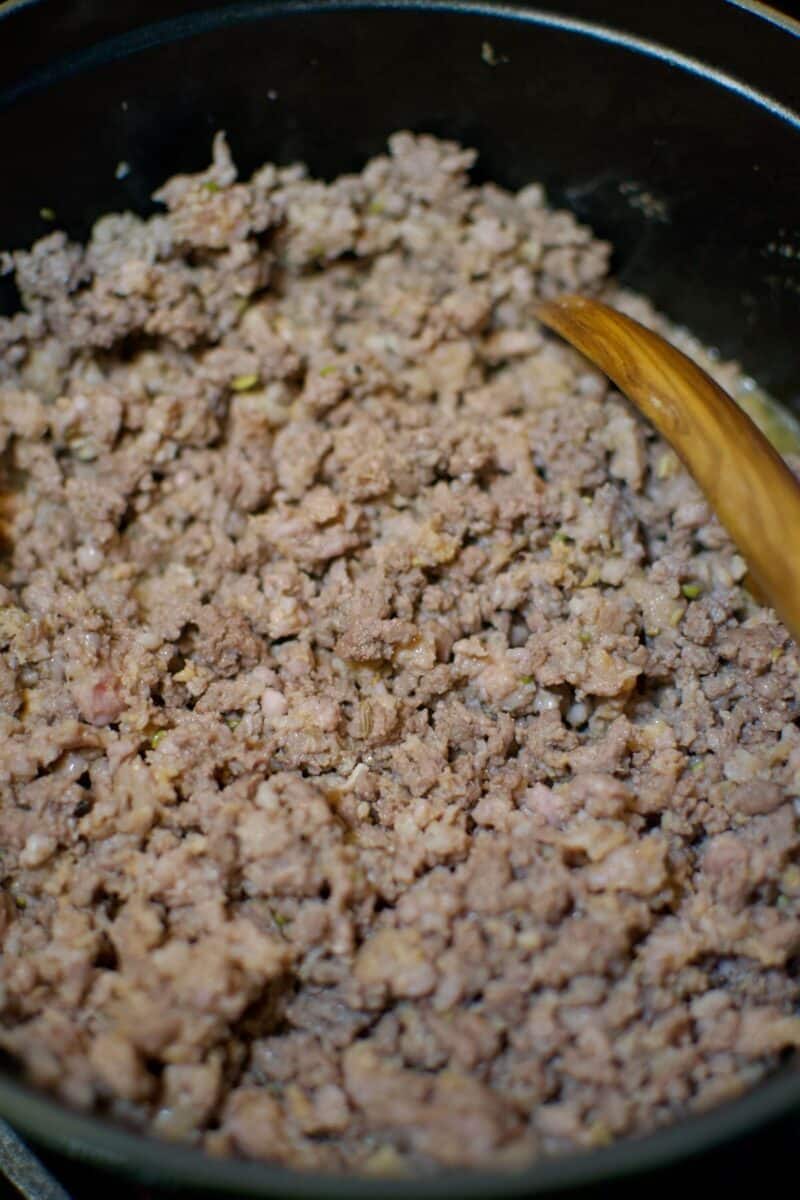 Then add the veggies to the pot and cook for a few minutes with the browned meats. Pour in the chicken stock and tomato products and seasonings.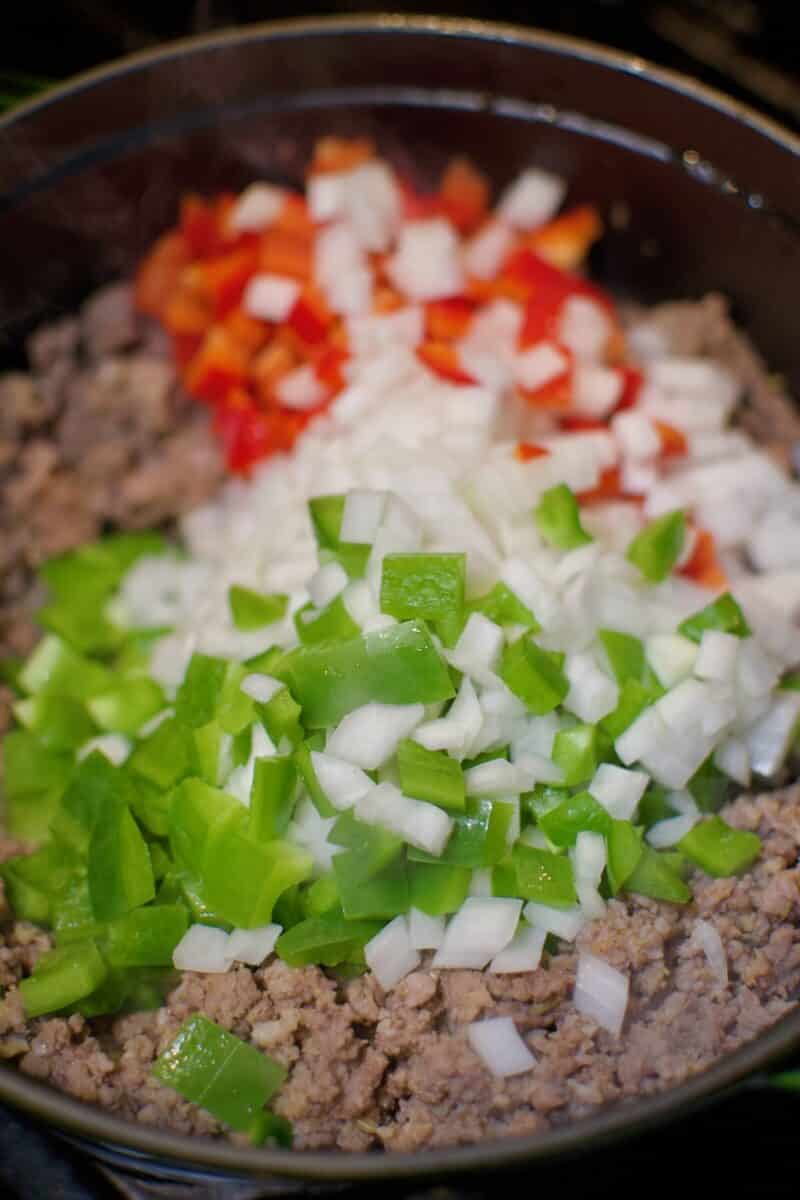 Bring the soup to a boil, then add the rice and simmer until it is fully cooked and plumped. I then turn off the heat and let the soup rest for a few more minutes with the lid on the pot. When I come back to it the rice has filled the pot and there isn't much liquid left, but don't let that bother you, it is super rich soup still, just chocked full of goodies!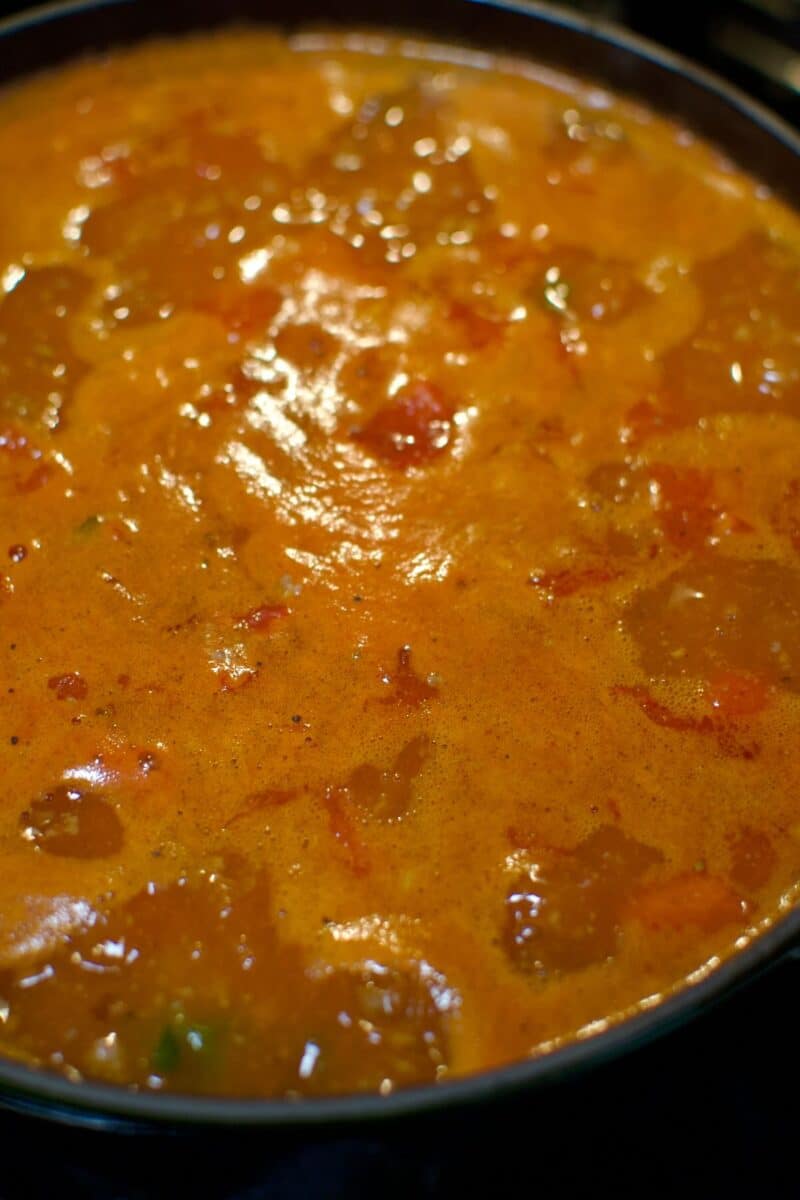 Serve the soup in a bowl and top it with lots of pepper jack cheese. It adds an extra layer of ooey, gooey, and just makes it that much better. Cheddar or provolone would be great on top too if you don't want too much more spice.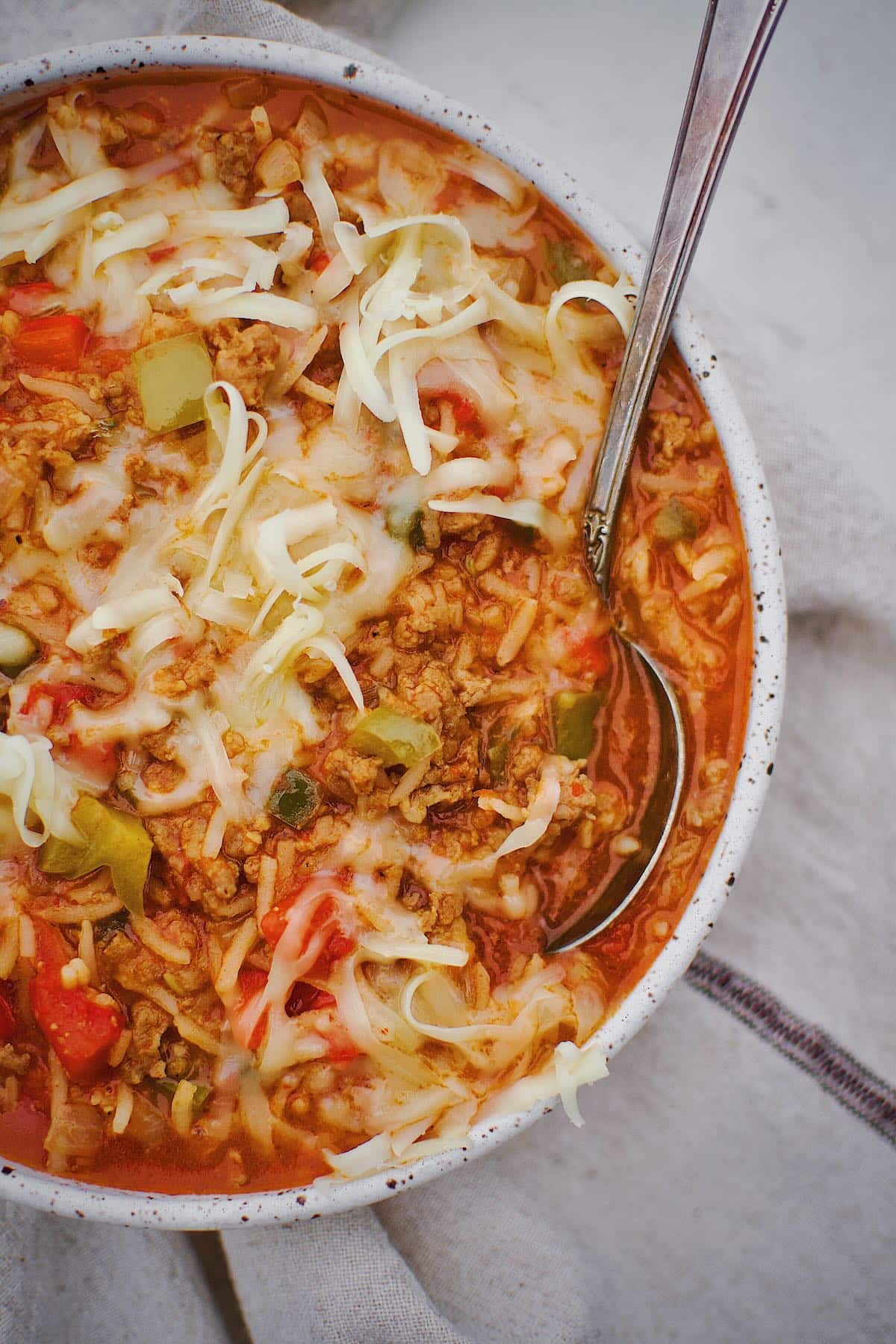 Notes & Tips
Use a large pot to make this soup, 5-7 quarts at least. It just keeps growing in the pot so you want some space to move everything around.
The soup gets super thick when it is done. I you like it a little thinner, add 1-2 cups more chicken stock to make it a little looser.
Substitutions
For more flavor, you could use all Italian sausage if you'd like, but I wouldn't go the other direction. The sausage gives so much good flavor you want to use at least some.
I like to use a mix of colors when it comes to the bell peppers. But feel free to use any or all the colors as you wish.
If you cut all the ribs out of the jalapeno and remove all the seeds, this soup will not be spicey and the jalapeno will just add flavor. Not spicy, spicy anyway. If you like more heat leave them in, if you prefer NO heat, leave the jalapeno out completely.
If you'd like or need to keep this soup completely dairy-free, leave the cheese off or serve it on the side to meet dietary requirements.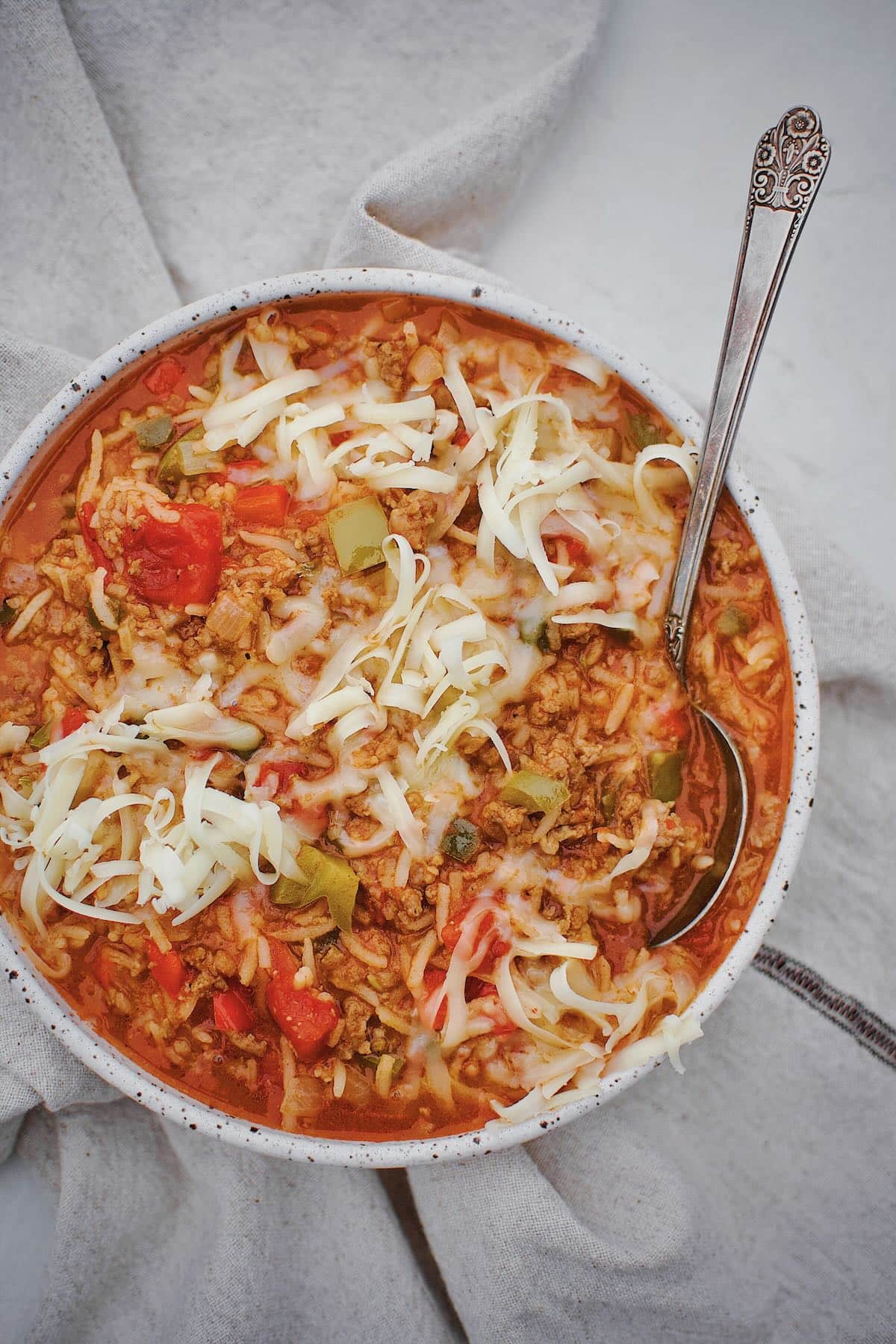 More of my Favorite Comfort Foods
Did you make this recipe? Let me know by leaving a review or comment! And be sure to sign up for my newsletter, and follow along on Instagram, Pinterest, and Facebook!