This recipe for Sweet Corn Griddle Cakes is my favorite alternative to baking a big dry loaf of cornbread. These are NOT dry at all and the almost pudding like texture that they have is 100% delicious!
I created this recipe in partnership with Stahlbush Island Farms featuring their premium frozen Super Sweet Corn. Their corn adds a bright crunch and sweet texture to these griddle cakes.
What you need:
You will notice that this recipe requires ingredients that are similar to those found in cornbread. I remember one of THE BEST pieces of cornbread that I ever ate that was super fluffy, sweet, and have whole pieces of corn in it. These remind me of that in a simpler pancake-style form.
This recipe couldn't be easier, you simply melt the butter and then mix all the remaining ingredients into a bowl and mix it together. In the culinary world, this is known as a straight method. It basically means, dump, and mix.
I then get a little bit fancy and use a round cookie or biscuit cutter on my cast iron griddle to shape the griddle cakes into perfect little disks. You don't have to do this, I just like it because it allows me to make them a little thicker, leaving some soft, jammy-like, cornbread consistency in the middle of the cake.
But by all means, they can be made as straight-up pancakes if you don't want to take this extra step. But if you do, grease the cutter only once, the butter in the recipe should do all the work you need to release the cake. Also, as soon as you can spin the cutter and the cake move independently, remove the cutter, let it set for about 30 more seconds and then flip the cake.
I serve these topped with generous pats of butter and a drizzle of honey. They are griddle cakes after all. I also love serving them with my Black Eyed Peas and Greens Soup, I serve these on top and dip them in. They would also be great served with Pumpkin Chili for dipping also!
Sweet Corn Griddle Cakes
The fantasic and quick way to whip up some cornbread like cakes is the most fantastic side dish to any of your southern inspired dinner dishes.
Ingredients
8 tablespoons Unsalted Butter, melted
1, 14.75 oz can Cream-Style Corn
1 cup Sour Cream
½ cup Granulated Sugar
2 lg Eggs
1 teaspoon Kosher Salt
½ cup Cornmeal
1 cup All-Purpose Flour
1 teaspoon Baking Powder
1, 10oz bag Stahlbush Island Farms Super Sweet Corn, thawed
Instructions
In a large mixing bowl, stir together the melted butter and cream corn. Add the sour cream, sugar, and eggs to the bowl and stir to combine. Fold in the cornmeal, flour, and baking powder until no lumps of flour are visible. Add the Stahlbush Island Farms Corn and stir together until evenly distributed.
Heat a griddle over medium heat and using a ¼ cup measuring cup, scoop portions of the mixture onto the hot griddle, like you would pancakes. Cook until lightly browned, about 1.5 minutes on each side. Serve with butter and honey on top.
Notes
If you want more uniform cakes, use a 3 inch pastry cutter, and when the edges set, remove the cuter and let the cake cook until almost set, then flip. Once you get in a rhythm this process moves quickly.
Nutrition Information:
Yield:

12
Serving Size:

1
Amount Per Serving:
Calories:

253
Total Fat:

13g
Saturated Fat:

7g
Trans Fat:

0g
Unsaturated Fat:

4g
Cholesterol:

62mg
Sodium:

352mg
Carbohydrates:

33g
Fiber:

2g
Sugar:

11g
Protein:

5g
This is an estimated caloric value, actual numbers may differ based on the ingredients used.
If you make this recipe, please let me know by leaving a review at the bottom of this page!
And make sure to sign up for my newsletter and follow along on Instagram, Pinterest, and Facebook for more KendellKreations!
MY LATEST RECIPES!
Get my NEW e-Cookbook here!! ⬇️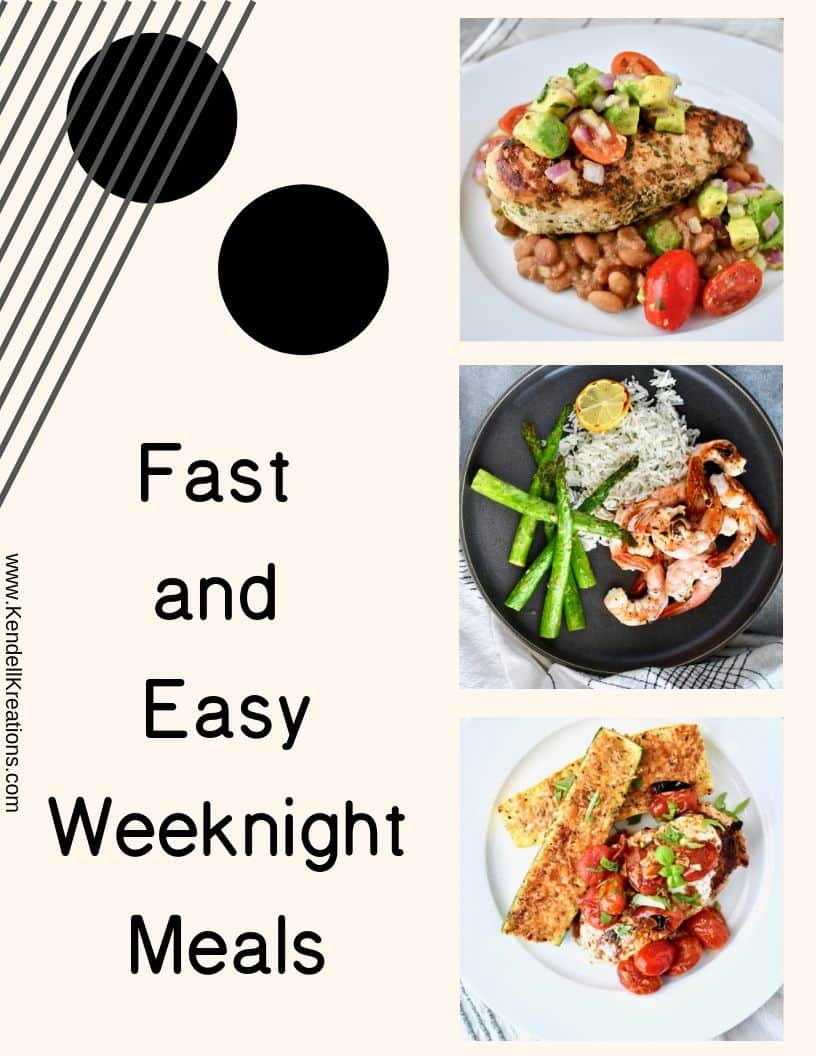 MY FAVORITE KITCHEN TOOLS!
Here are a few links to some of my favorite kitchen tools! You get a car, YOu get a car, YOU ALL GET A CAR…in my best Oprah voice
These Rösle Silicone Tongs are a little pricey but they will last you the rest of your life and are the softest in your hand. This is important for someone like m that cooks so much. It reduces strain, I have 4 sets in my kitchen!
These are my FAVE Nordic Ware Sheet Pans, every kitchen should have at least 2 sets of these! I think I have at least 4 of each of these.
This is my favorite pressure cooker, the Fagor is the same concept as the "Instant Pot" but easier to use in my opinion, if you don't have one you NEED one, it will be your best friend in the kitchen!
A sharp knife is the most important tool in the kitchen, these Japanese steel "Shun" knives are my favorite! And this is a great starter set to build on. Once you try them you will be in love so use this as a foundation you can build on for years to come.
This Scanpan 11″ skillet is just the right size for almost anything you will need to cook and my best friend and a real workhorse in my kitchen, it's also a great deal at $99. Scanpan is the best in the world for healthy cooking. It is coated with a proprietary ceramic-titanium coating that is durable while allowing you to use fewer fats and oils when cooking. It is a coating only they use. I could talk all day about my love for these pans, message me if you want more info. Here are some other sizes that are available if you are looking to outfit your kitchen with some new goodies. 8″ & 10″ Skillet set or 8″ Skillet, I still need this one for my kitchen Also, I don't really know how to cook small so the 12.5″ is my other fave!
This giant vat of olive oil is my favorite, I decant it into a smaller bottle for my counter. Or put this spigot on top of a wine bottle!
My favorite baking dish that is so easy to clean even burnt on cheese slides right off!
This Tovolo jar scraper has to be my single favorite kitchen tool, it is definitely the most used tool in my kitchen. If you are NOT a gadget person, this is the only necessity I say is a MUST beyond the wooden spoon.
A great wood spoon is essential, this Olive Wood one is my favorite, I have more than I can count. But can you really ever have too many?
A food scale can be a very important tool in your kitchen, this one is the one I use every day!
If you love Joanna Gaines as much as I do then the 'Magnolia Table Cookbook' is a must in your kitchen, get a copy HERE!