Here you will find an array of dinners that will have you showing off a little for that special someone this Valentine's Day. From show stoppers to casual, or something with a little worldly flair, I'll have you whipping up something delicious in no time! I even have a couple of drink ideas, one to get ya started and one to end the night on a warm note.
For my Valentine's Day sweet treat insop, CLICK HERE!!
Showstoppers
This recipe for Red Wine Braised Short Ribs takes a little time and planning, but they are totally worth it! The good news...do all the cooking the day before for a super easy meal and minimal clean-up after dinner.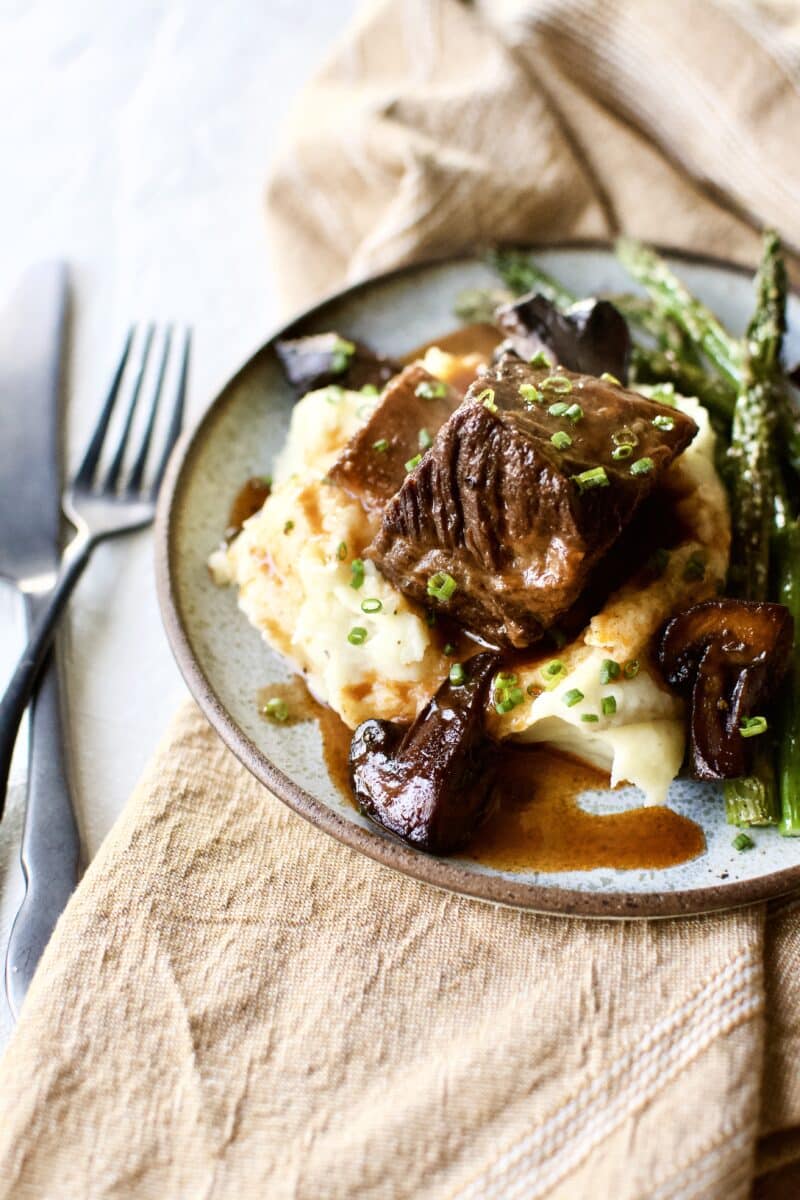 What says romantic more than a great glass of red wine and a delicious homemade pasta dish? Not much. Fall in love with this Homemade Sausage Manicotti!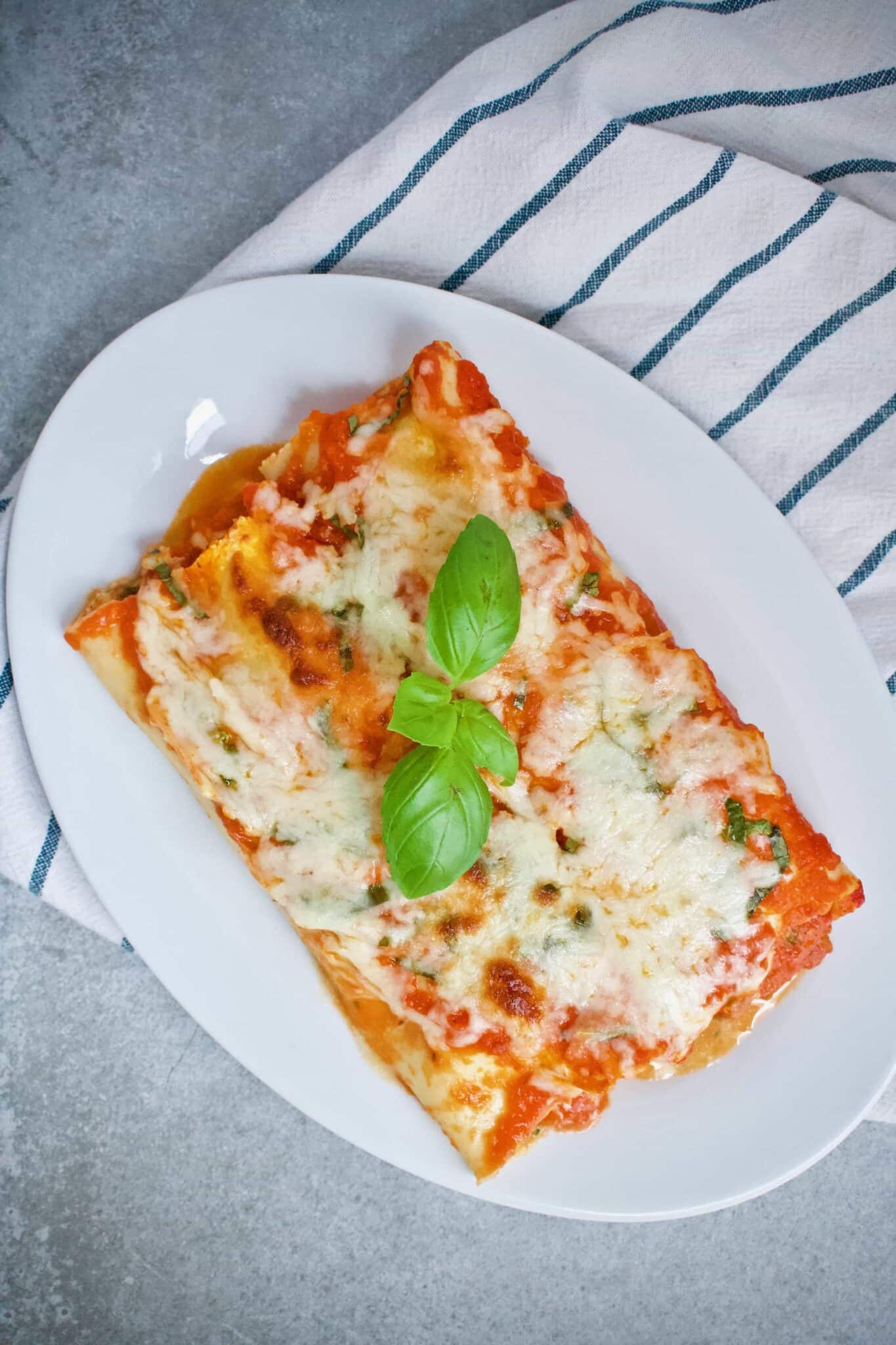 If you like food that takes you on a trip around the world, this Ahi Tuna Tower is just what you need. Layers of sticky rice, avocado, crab salad, and topped with super fresh marinated tuna. It is one of my very favorite restaurant dishes to recreate at home. And no worries if they turn into bowls, tuna towers are made to be tumbled!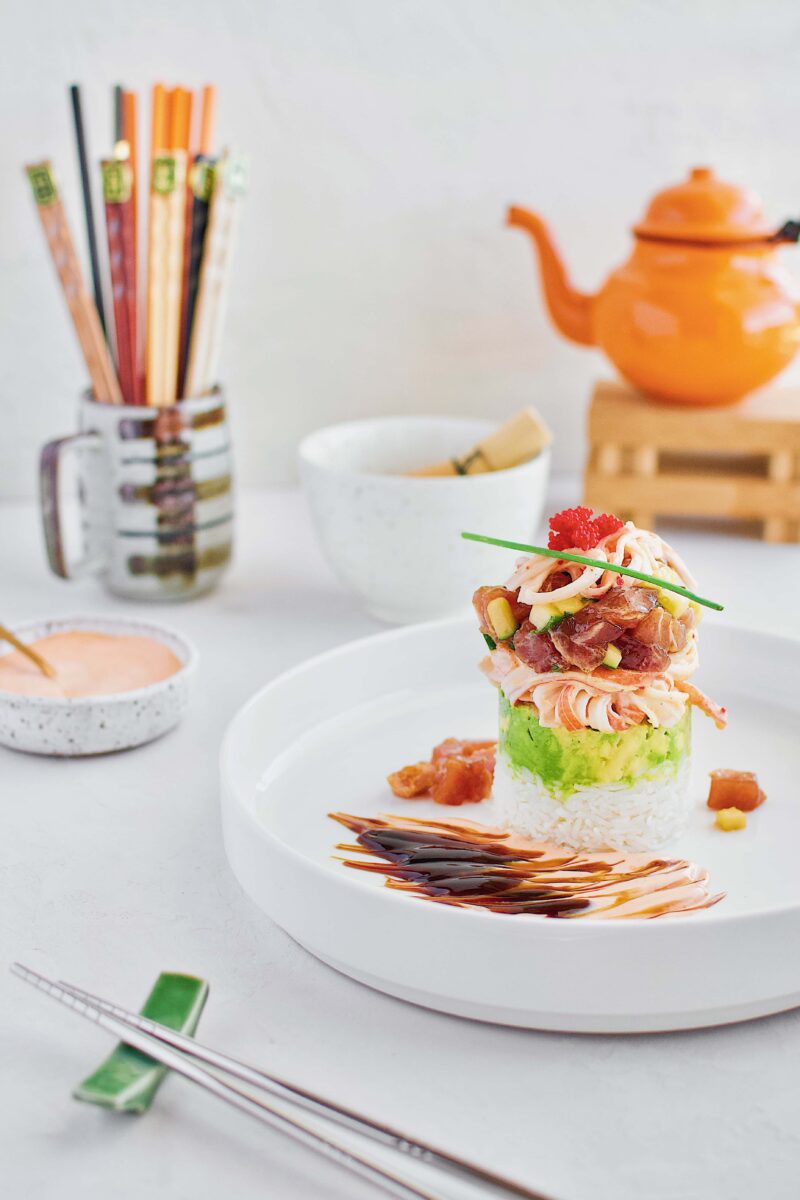 Fire up the grill or get that cast-iron hot and cook your favorite steak. And steak will do, just be sure to serve it with this Steak Butter, a generous brushing of it on top of a freshly cooked steak and you'll be licking your plate clean!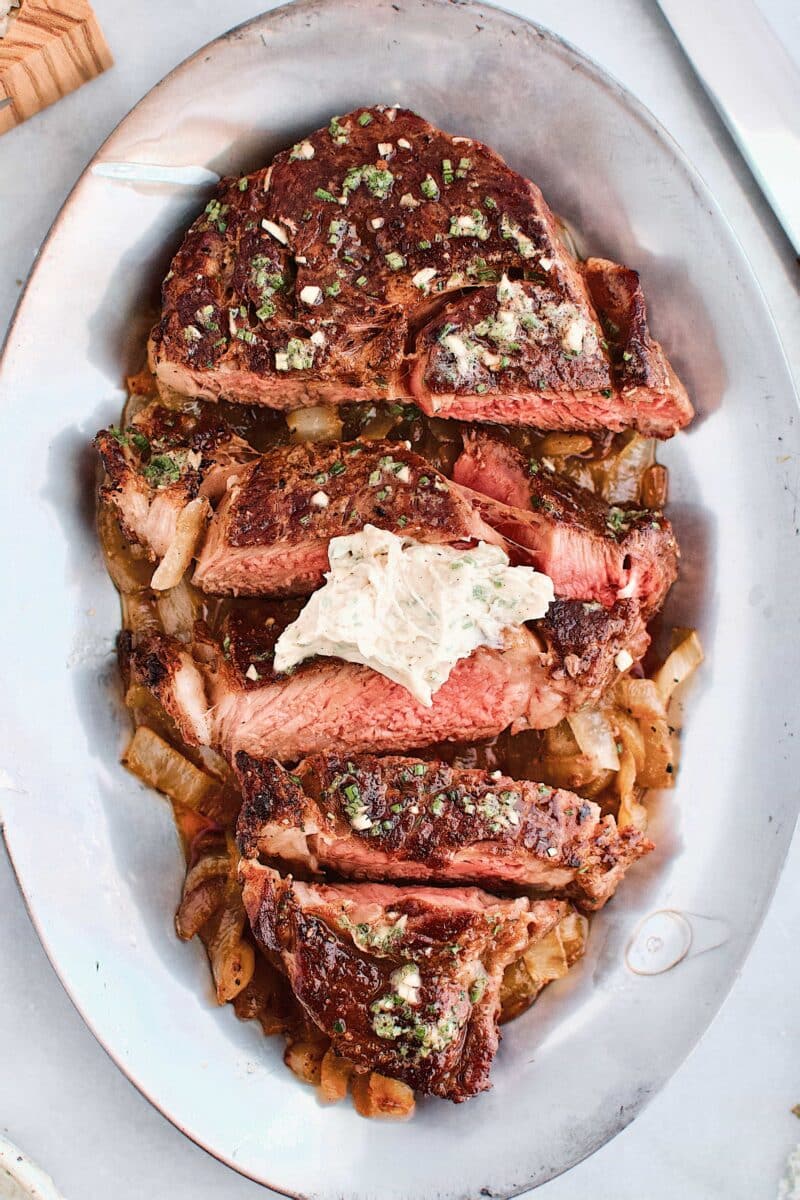 Casual Classics
Ok, when I go casual I go all out on the pasta, so you will notice a theme here. First up, my Giant Meatballs, there is just something about a big meatball in a bowl of pasta that takes me right back to childhood, and I'm here for it!
If you want something a little light to go with a steak, a perfectly seared piece of fish, or my Perfect Grilled Chicken, try this Roasted Tomato Tart. Super simple to make and out of this world tasty!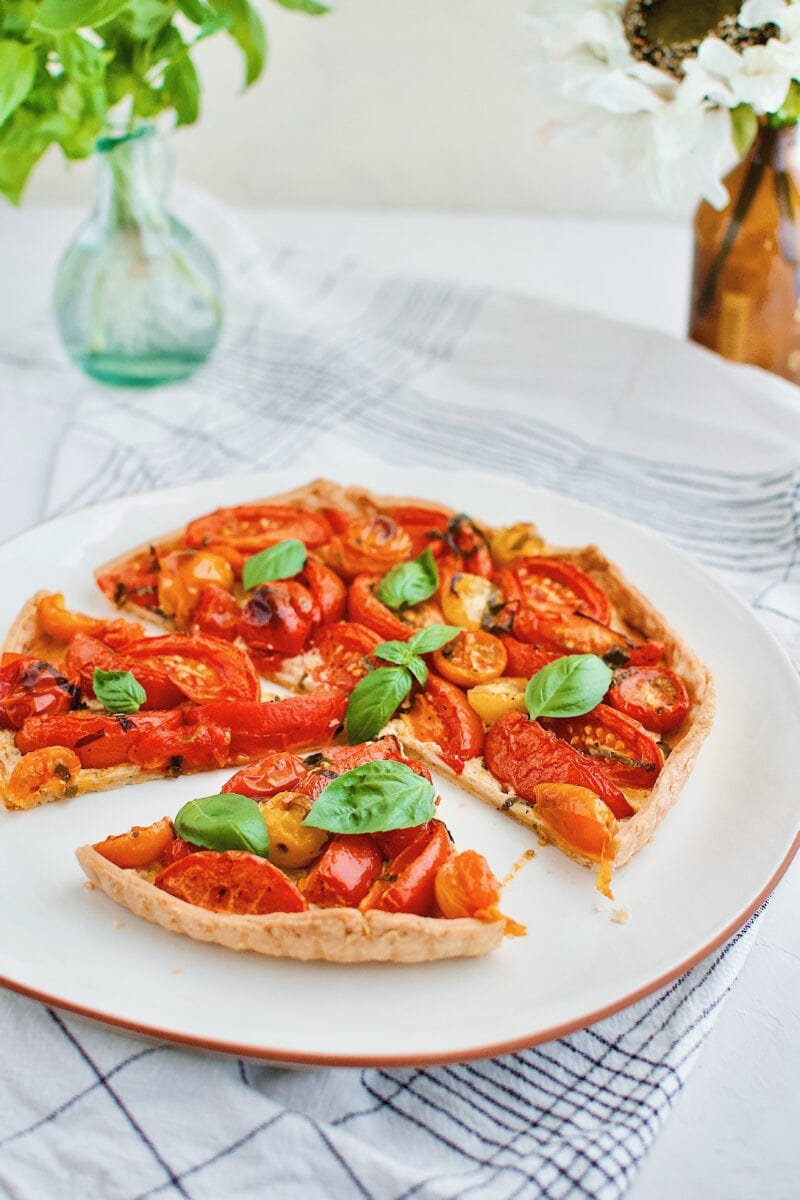 And the classic of all my favorite classics, this Restaurant Style Alfredo Sauce is all the way cheesy, but in a good way!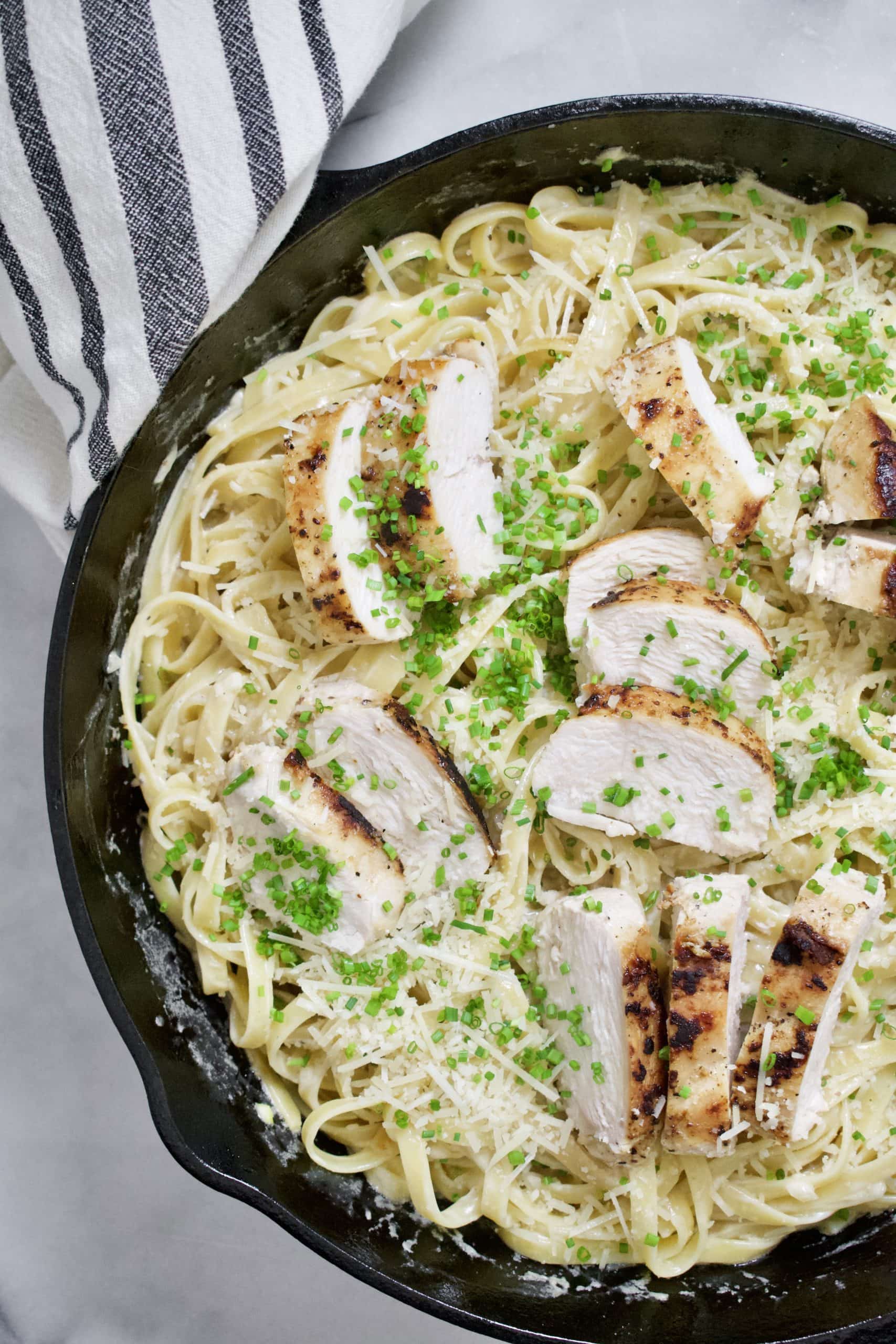 Easy One-Pot Wonders
Sometimes even a fancy meal has to boil down to a one-pot wonder. My recipe for Creamy Potato Soup, which can be made dairy-free, is one of my favorite one-pot wonders. And don't sleep on the prosciutto roses, they are SOOO GOOD and make it a little fancy.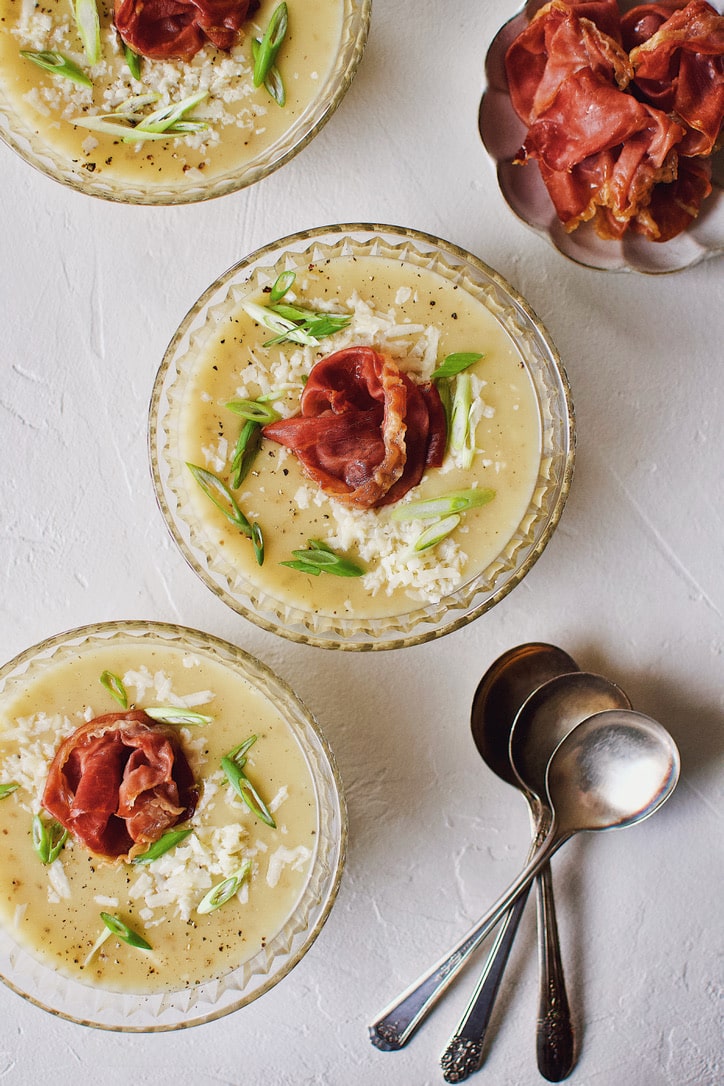 This next recipe for Chicken Pot Pie is bar far the easiest one-pot meal that packs THE MOST punch. Simply make the pie filling on the stove and then layer it in a bowl or ramekin between layers of flaky puff pastry. This is a dinner that feels special but takes minimal effort to make.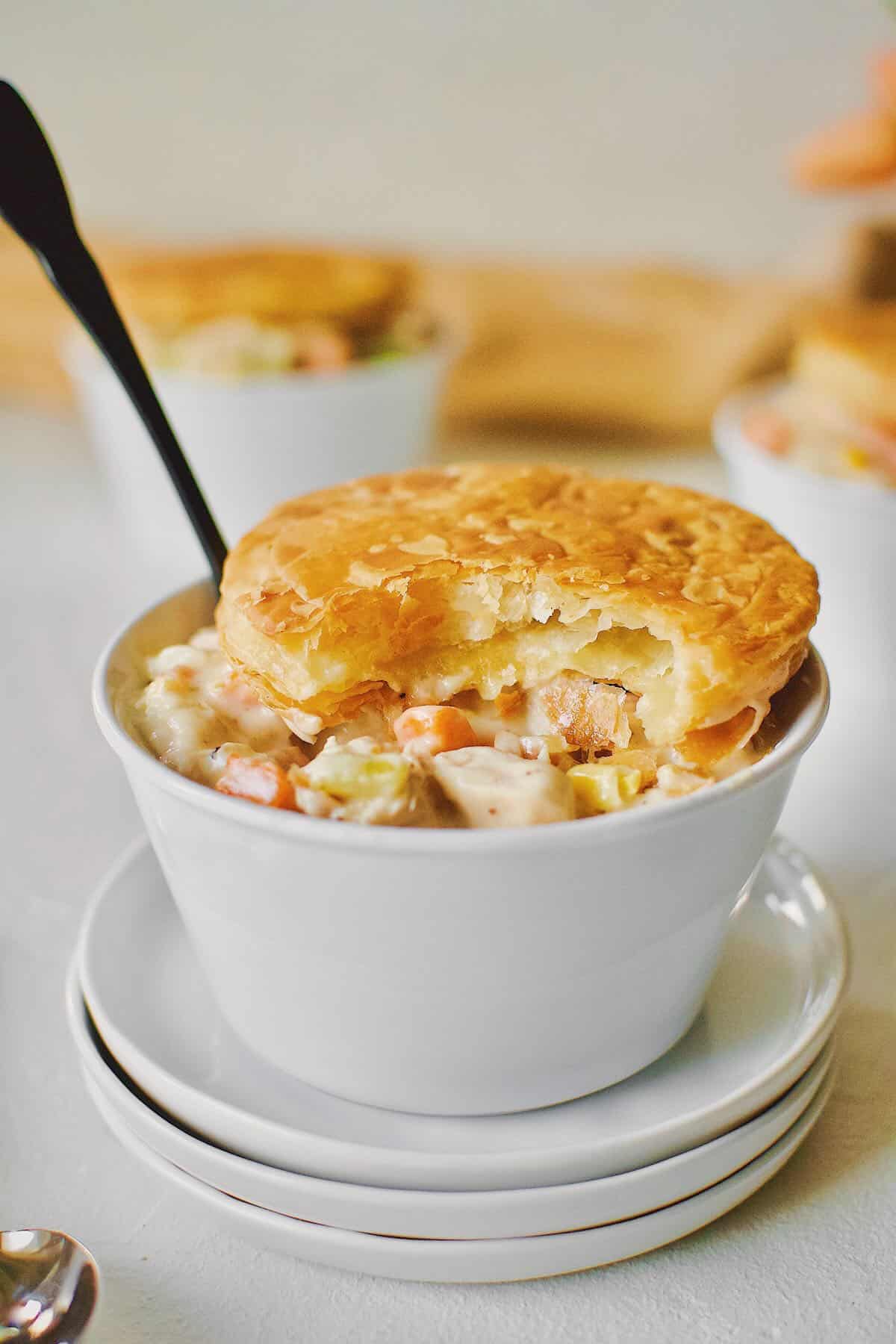 And for a perfect winter warm-up, if your VDay is going to be a cold one, try my version of Greek Avgolemono. It is a velvety chicken and rice soup with a lemony tart flavor. It is my current favorites soup.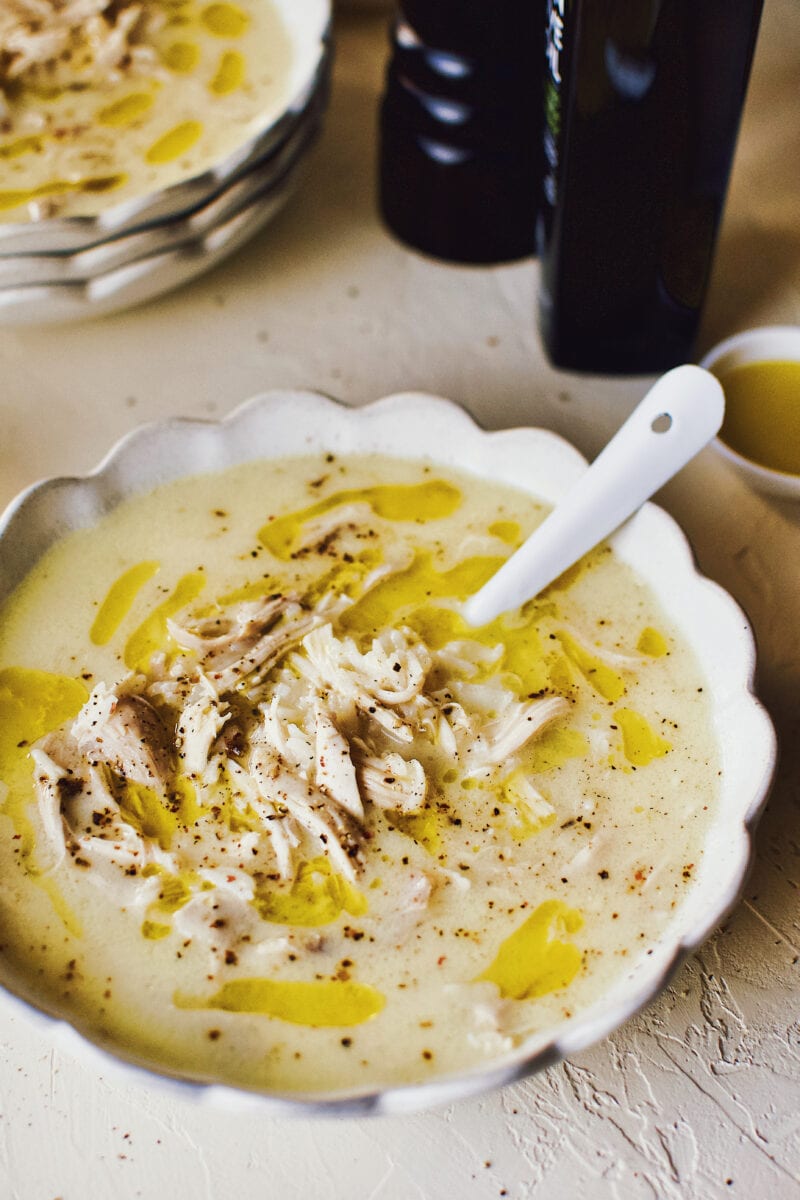 a perfect Before Dinner cocktail
And for a drink that feels a little bit fancy to start the meal try my Pear and Elderflower Sparkling Lemonade. It is super light and refreshing and a great cocktail to start a meal with.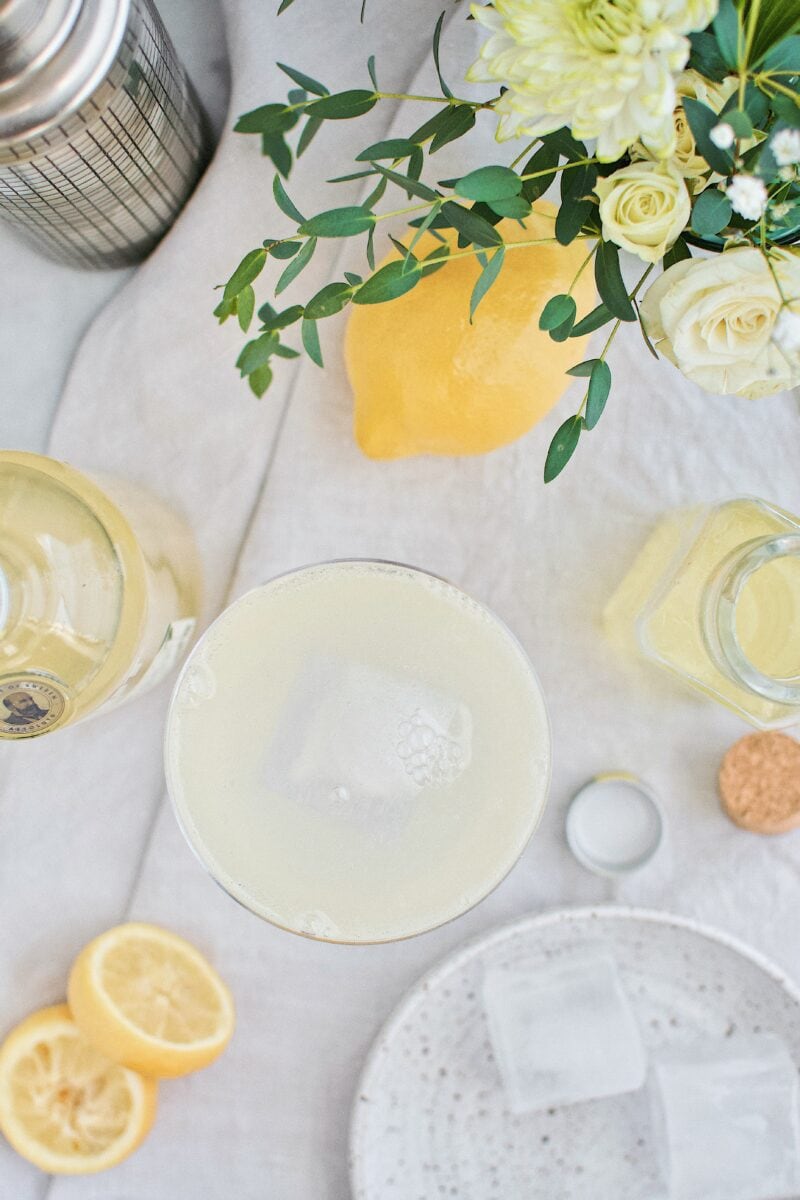 a perfect After Dinner drink
For a perfect little sweet warm-up after dinner finish the night off with the perfect cup of festive cocoa. My recipe for Pink Hot Chocolate Bombs will give you all the Valentine's feels.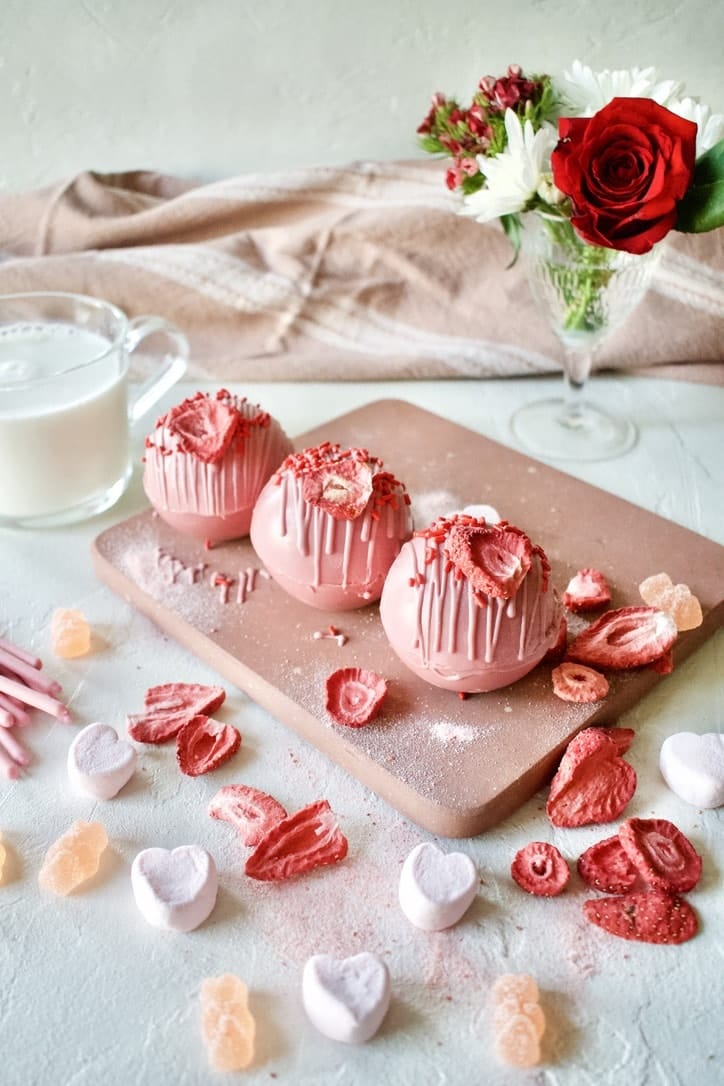 For my Valentine's Day sweet treat insop, CLICK HERE!!
Did you make this recipe? Let me know by leaving a review or comment! And be sure to sign up for my newsletter, and follow along on Instagram, Pinterest, and Facebook!