Here you will find an array of sweet treats that will have you showing off a little for that special someone this Valentine's Day. From showstoppers to casual, or something with a little worldly flair, I'll have you whipping up something delicious in no time. And my festive Hot Cocoa Bombs are the cherry on top!
Find my Valentines Day Dinner ideas by Clicking HERE!
Chocolate Lovers Dreams
I would be perfectly happy to celebrate with these Fudgy Walnut Brownies. They are classic and completely basic but in all the best ways.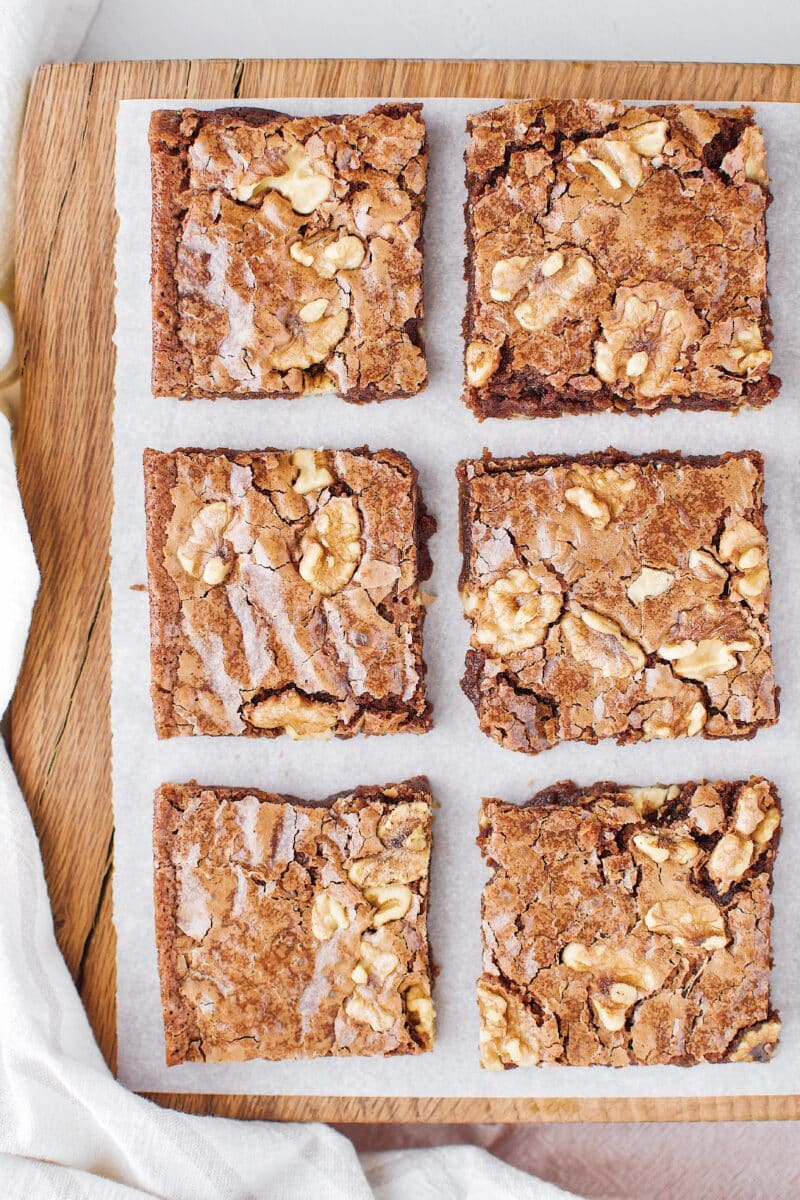 Next to the above-mentioned brownies, this Chocolate Covered Peanut Cake is probably my next favorite dessert. I don't really care much for chocolate unless it is paired with peanut butter...cue this cake!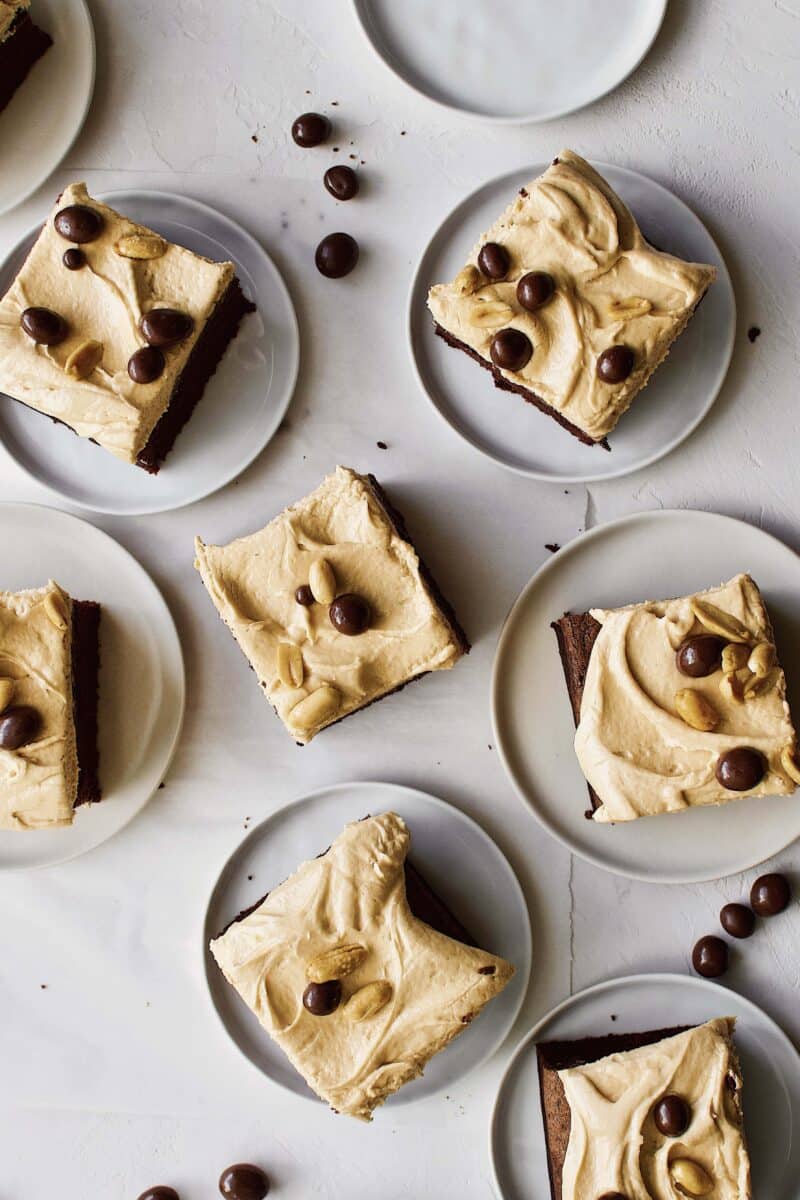 I don't know what says love more than a batch of these homemade Oreo Cookies. They are super simple to make, preservative-free, and a super fun cookie to make.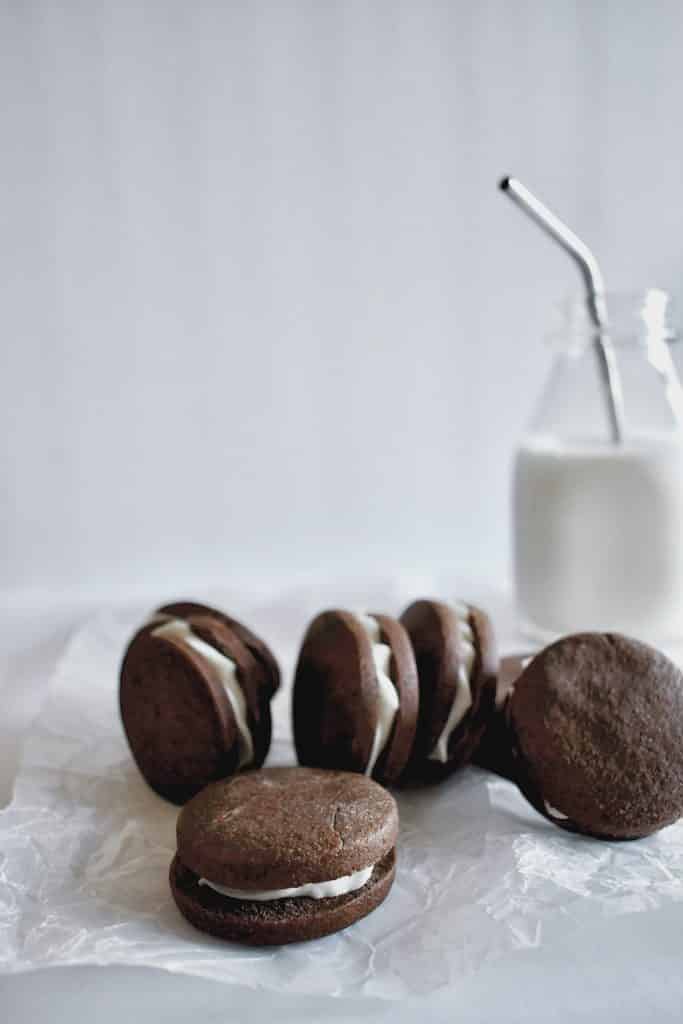 For the simplest and easiest dessert you could possibly make, try your hand at this Chocolate Wafer Cake. All it takes is whipping some fresh cream and frosting it between some cookies.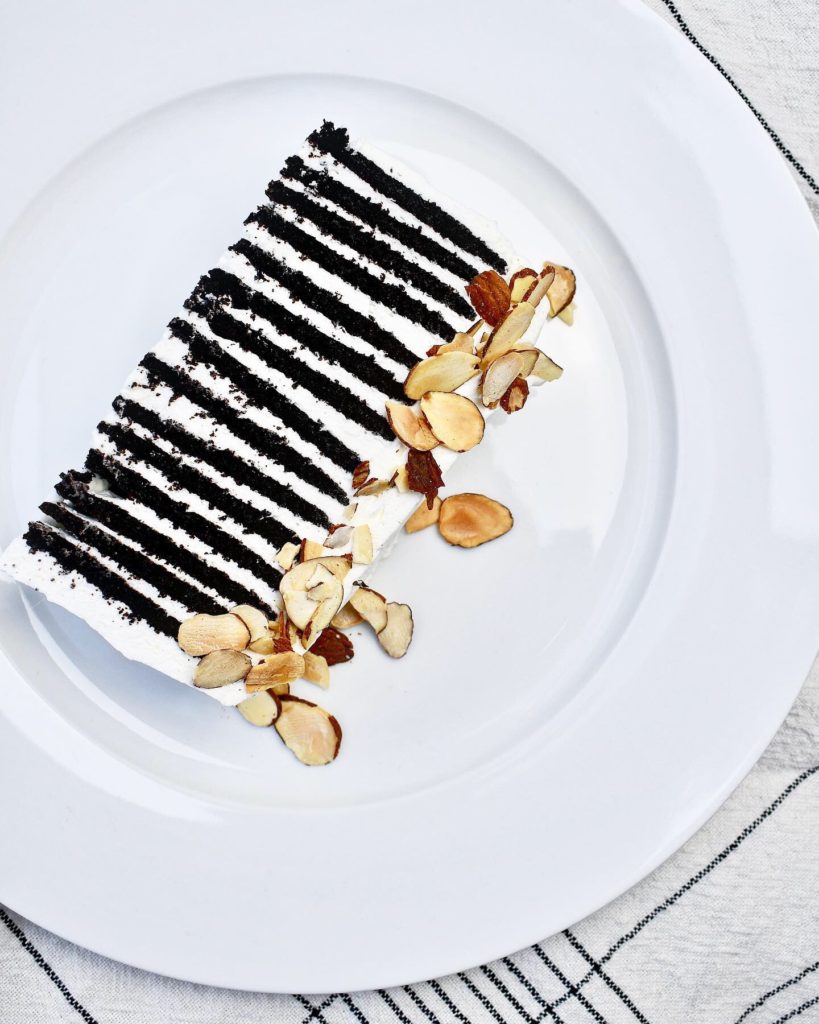 For the not so Chocolaty Lovers
If all things chocolate aren't you or your loves thing, take a crack at this Chai Spiced Cheesecake. The warming spices will have you in love, and don't pass on the fresh whipped cream that is also chai spiced. The perfect cheesecake for any time of year!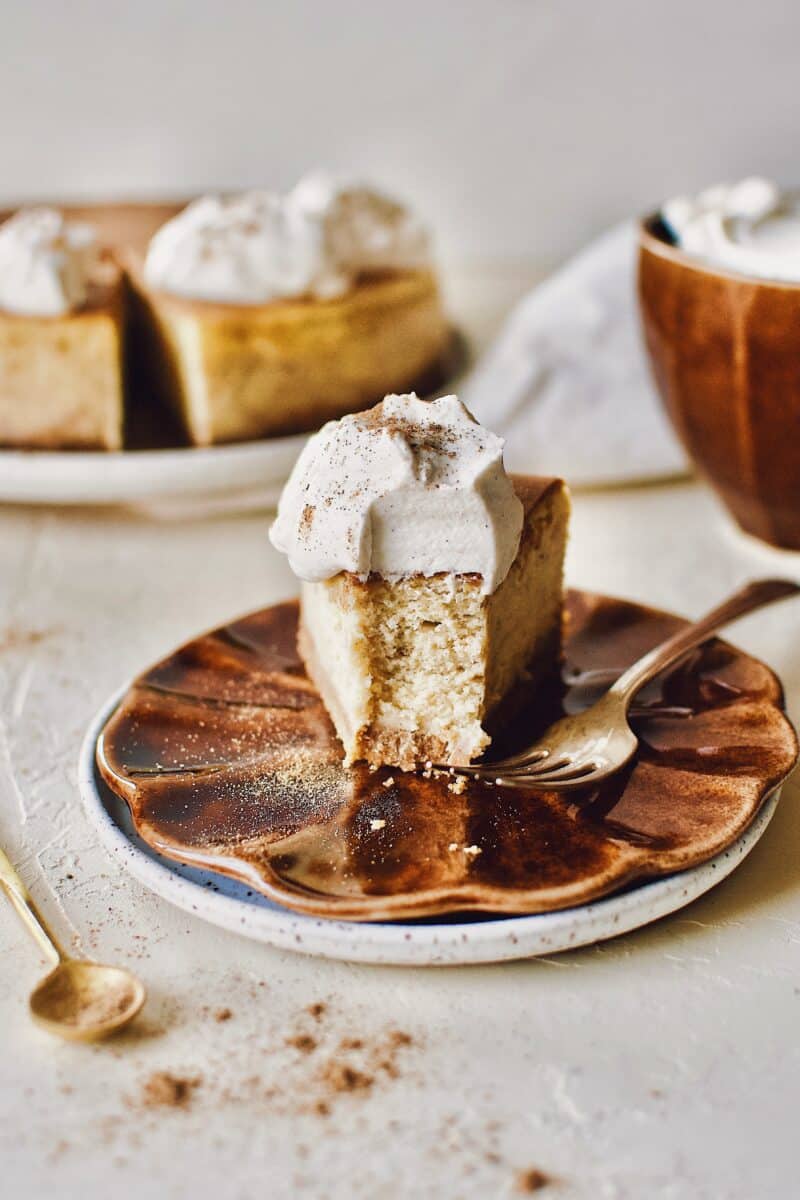 With just a hint of chocolate, these Peanut Butter Blondies are a surefire way to my heart! Like I said earlier, chocolate and peanut butter when mixed together, just might be my first love!!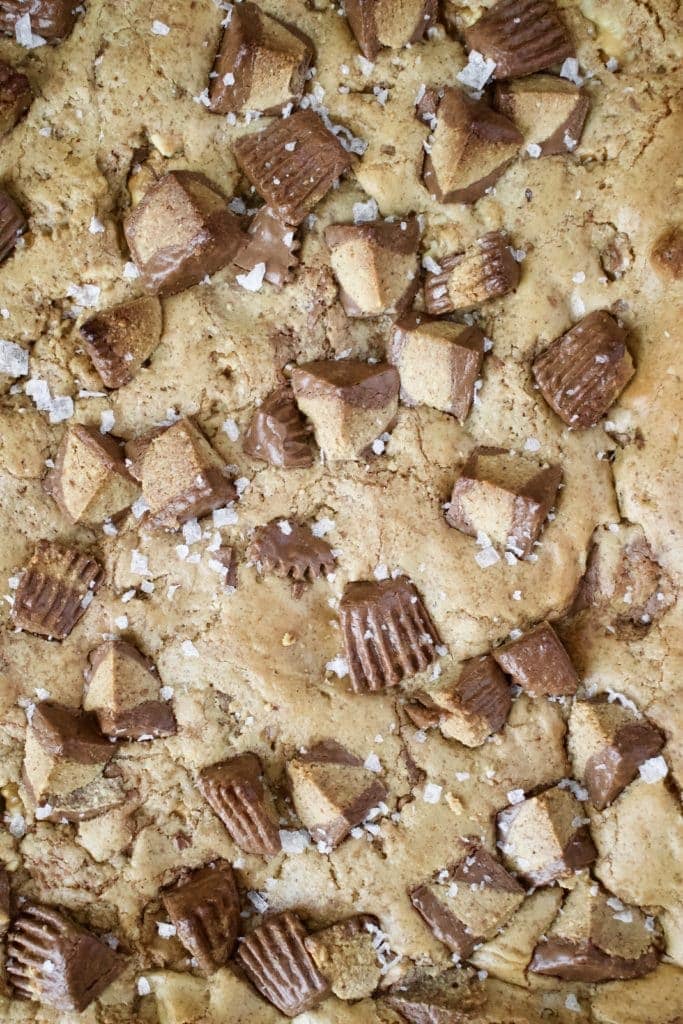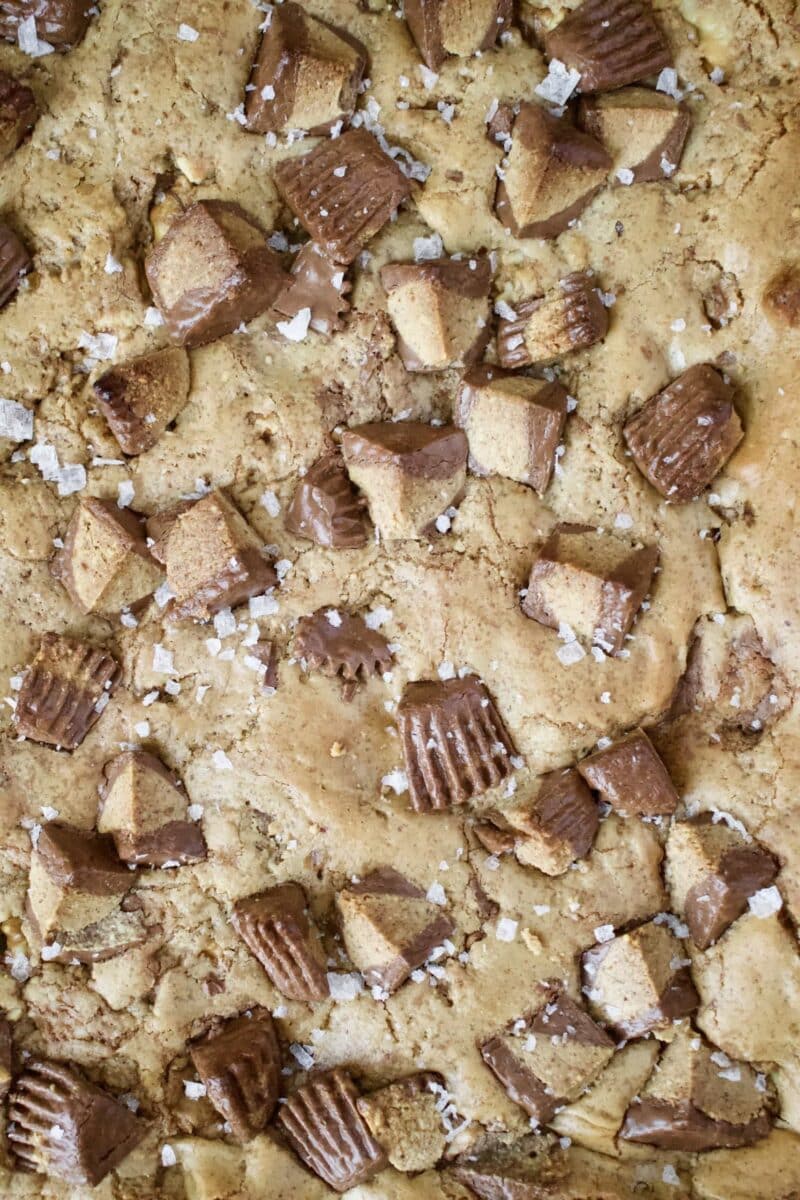 a perfect after-dinner drink
For a perfect little sweet warm-up after dinner finish the night off with the perfect cup of festive cocoa. My recipe for Pink Hot Chocolate Bombs will give you all the Valentine's feels.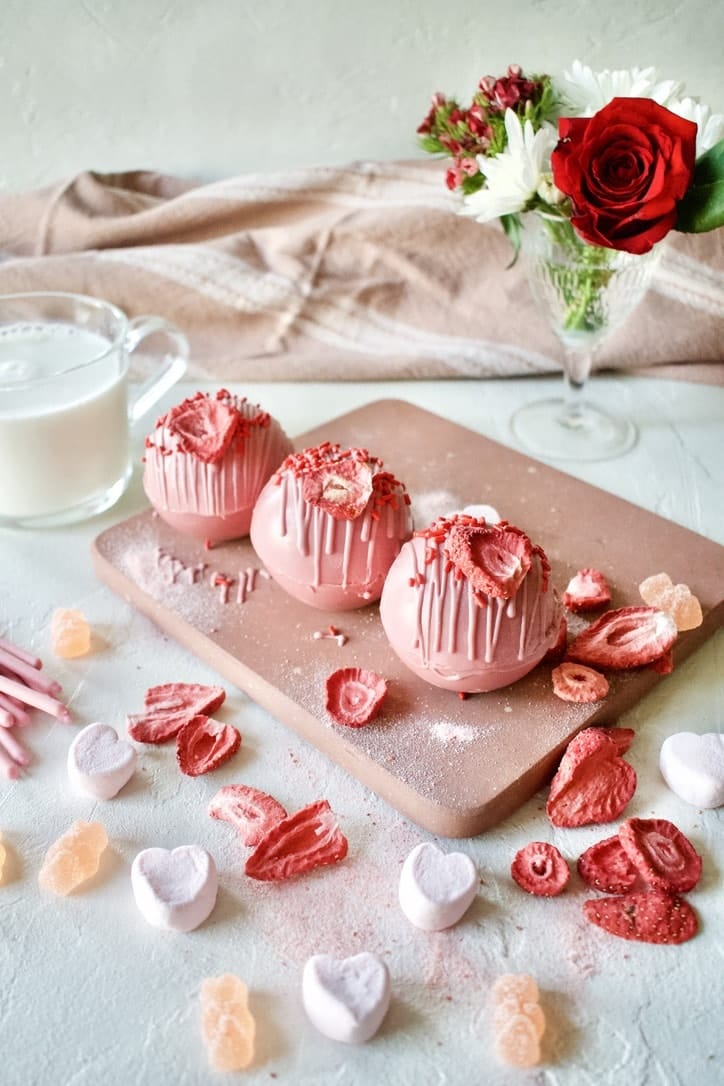 Find my Valentines Day Dinner ideas by Clicking HERE!
Did you make this recipe? Let me know by leaving a review or comment! And be sure to sign up for my newsletter, and follow along on Instagram, Pinterest, and Facebook!