I put my spin on this childhood favorite by using my favorite sandwich cookie that is stuffed with peanut butter cream, and chocolate milk to make it, chocolate, chocolate, chocolate-y! Chocolate Peanut Butter Oreo Dirt Pudding will be your new favorite way to enjoy this classic dessert.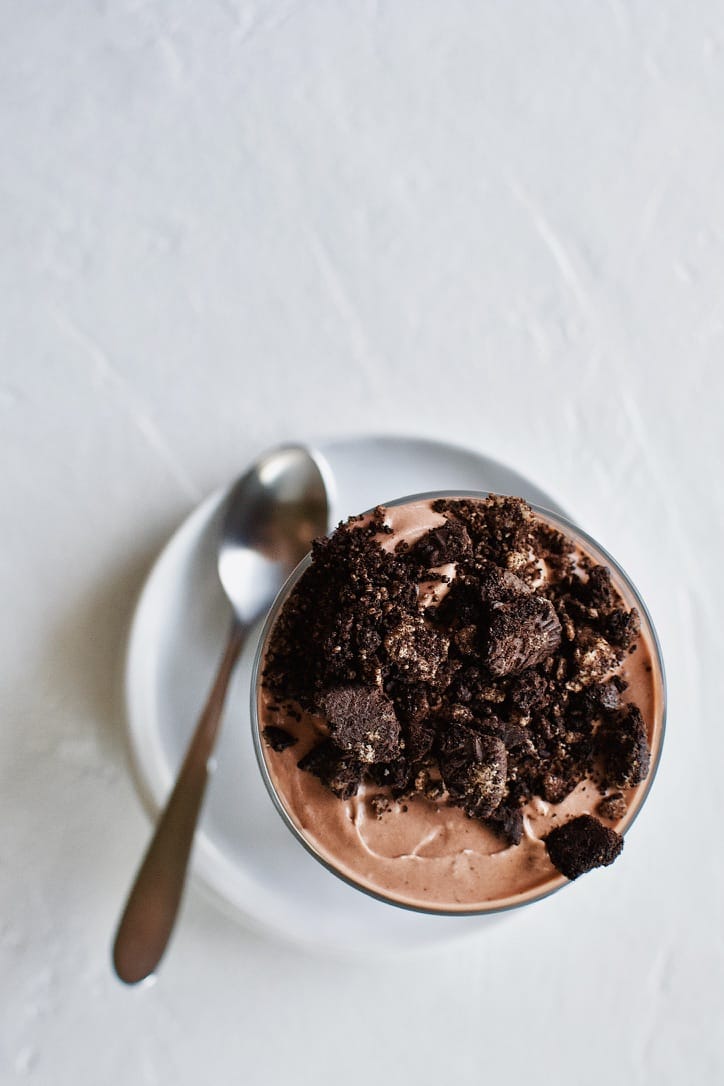 This dessert couldn't be easier, and I know it is totally basic, but I make mine just a little different. Every time I make it for someone they ask me how I get it so much better than they remember from childhood. Well, you are just going to have to keep reading to find out!
Jump to: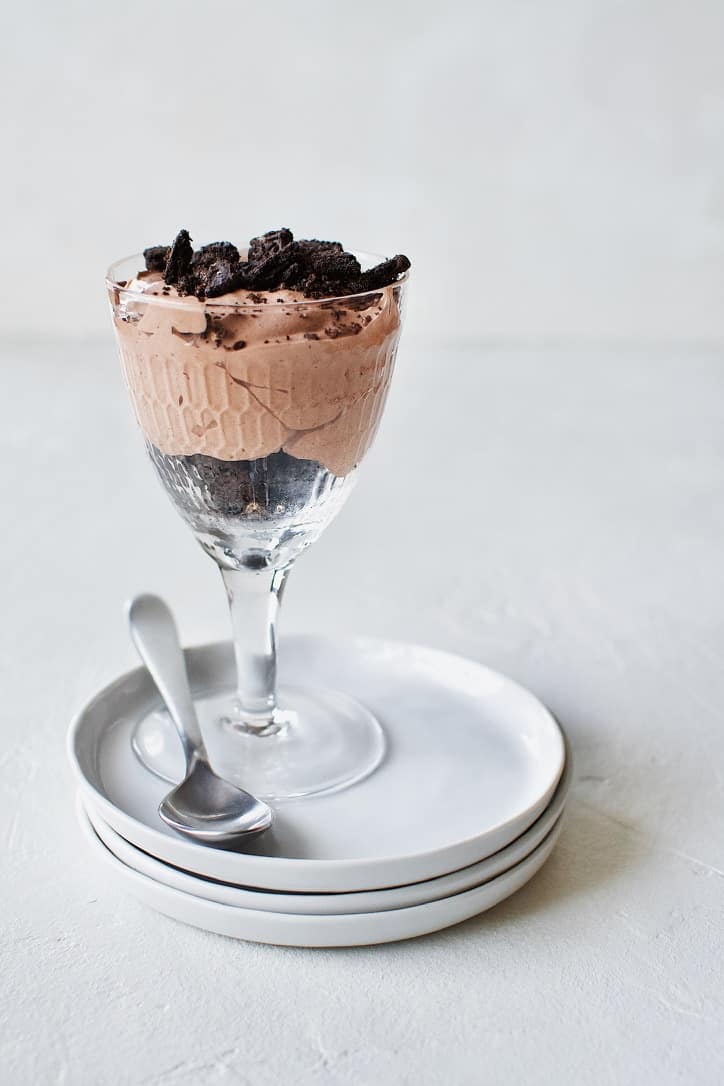 Use the JUMP TO RECIPE button at the top of the post, or scroll to the bottom of the post to see the full recipe card with ingredient measurements and instructions.
Ingredients
The most AMAZING thing about this recipe is that it only requires 4, yes you read that right, FOUR ingredients! I said it earlier, IT COULD NOT BE EASIER. What makes my recipe a little different is my use of Peanut Butter Oreo's, Chocolate Milk, and Chocolate Pudding Mix.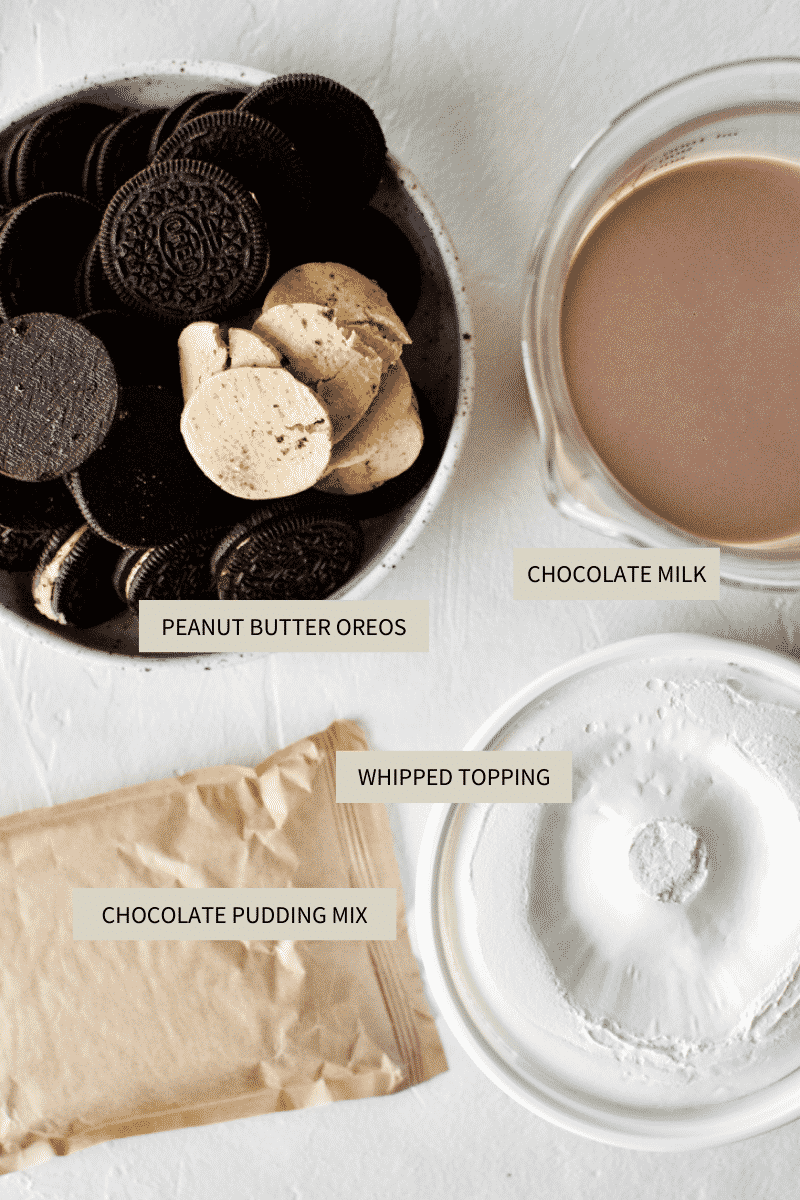 Method
You really only need one special ingredient to make this recipe, all you have to do it make it. Don't worry, all the things you need are included!
First, I separate the peanut butter cream filling from the cookies in 1 row of the Oreo's. Crush the remaining cookies and cookie pieces in a food processor or zip-top bag until they are in small pieces, about the size of a pea. I like to leave some large chunks, but crush them as much as you like, this is especially fun for kids to help with. For more of a "dirt" effect, crush the cookies finer.
Now here comes the special ingredient. Combine the peanut butter cream that you scooped out of the cookies and add it to the chocolate milk. Wiz it up in a blender until well combined for about 30 seconds.
In a large bowl, place your now peanut butter chocolate milk into the bottom along with the chocolate pudding mix. Whisk them together until well combined for 2 minutes. Let the mixture stand for 5 minutes until thickened and set.
Fold in the whipped topping into the pudding along with about 1 cup of the crushed cookies, until an even colored mix is achieved.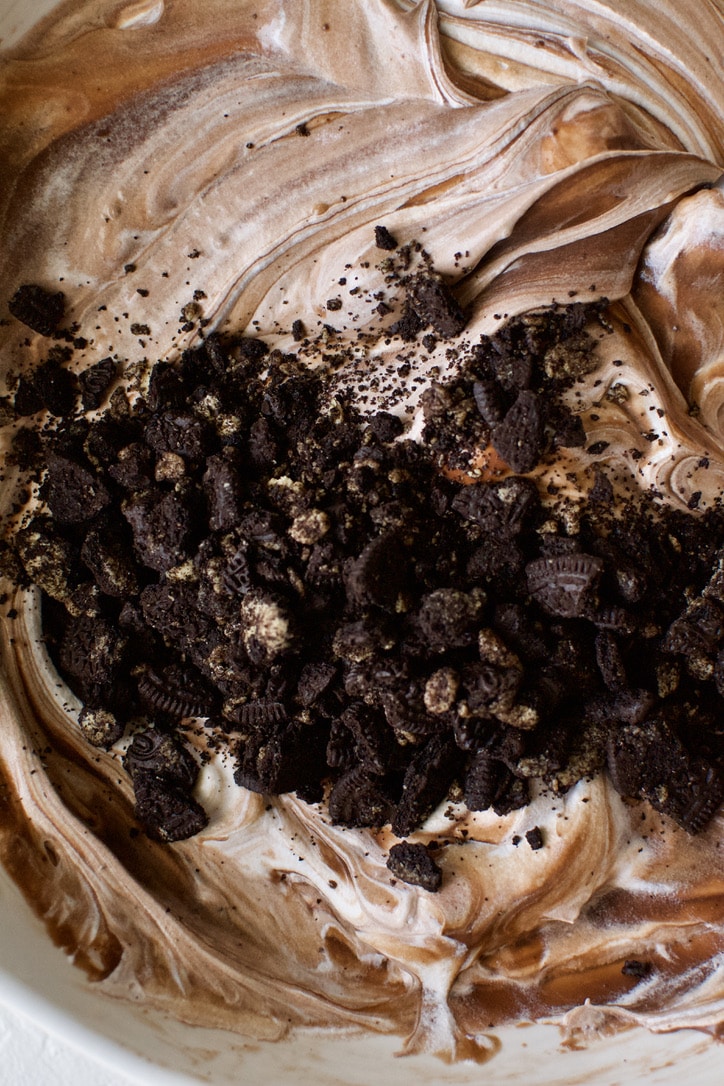 Layer the cookie crumbs and pudding mix into cups or containers as desired. I do cookies on the bottom and top with pudding in the middle. But feel free to do as you like. This can even be made into one large dessert and layered in a trifle dish or cake pan.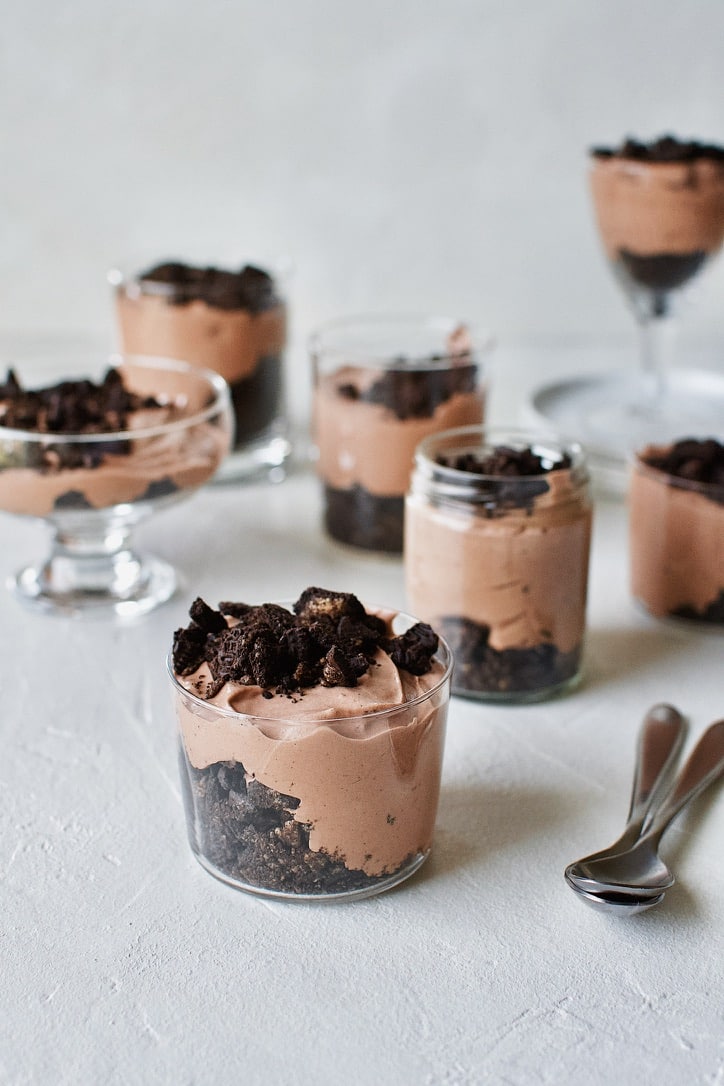 Notes & Tips
If you are layering this dirt pudding into individual cups, I tap them on the counter a bit after I add the pudding mix to settle it into the cup. Then top with more "dirt" and chill.
This Dessert can be eaten the second it is made, but if you allow it to chill for at least 2 hours the peanut butter flavor really builds and gets stronger.
Because this is such a basic dessert I try to use the best ingredients I can get my hands on. I splurge for the good chocolate milk in the glass bottle. The godiva chocolate pudding mix, and the whipped topping free of all the junk.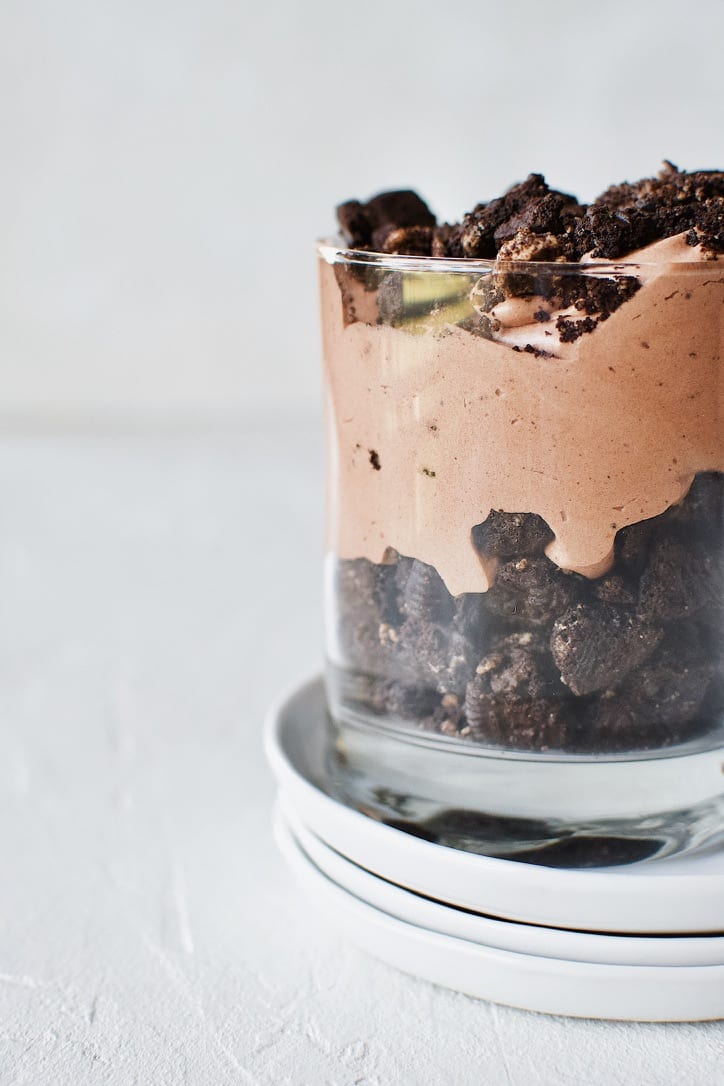 Substitutions
To make this recipe gluten-free, use gluten-free oreo's and add a half cup of peanut butter to the milk to keep that boosted peanut butter flavor.
I enjoy making this recipe with chocolate milk and chocolate pudding, but you could 100% make it with vanilla.
If you want to make this dairy-free, I have made it with chocolate almond or cashew milk many times.
There are even dairy-free whipped toppings out there in the freezer section, so you can keep it free of all dairy. Also, fun fact, oreo cookies are dairy-free and vegan!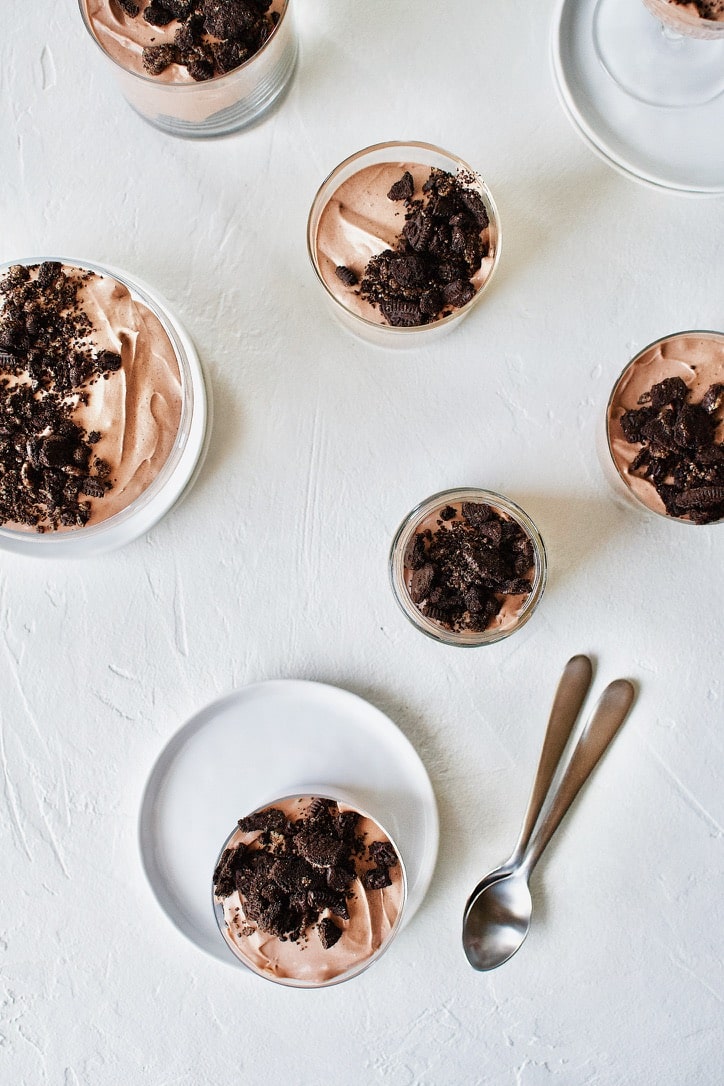 More for Chocolate Peanut Butter Lovers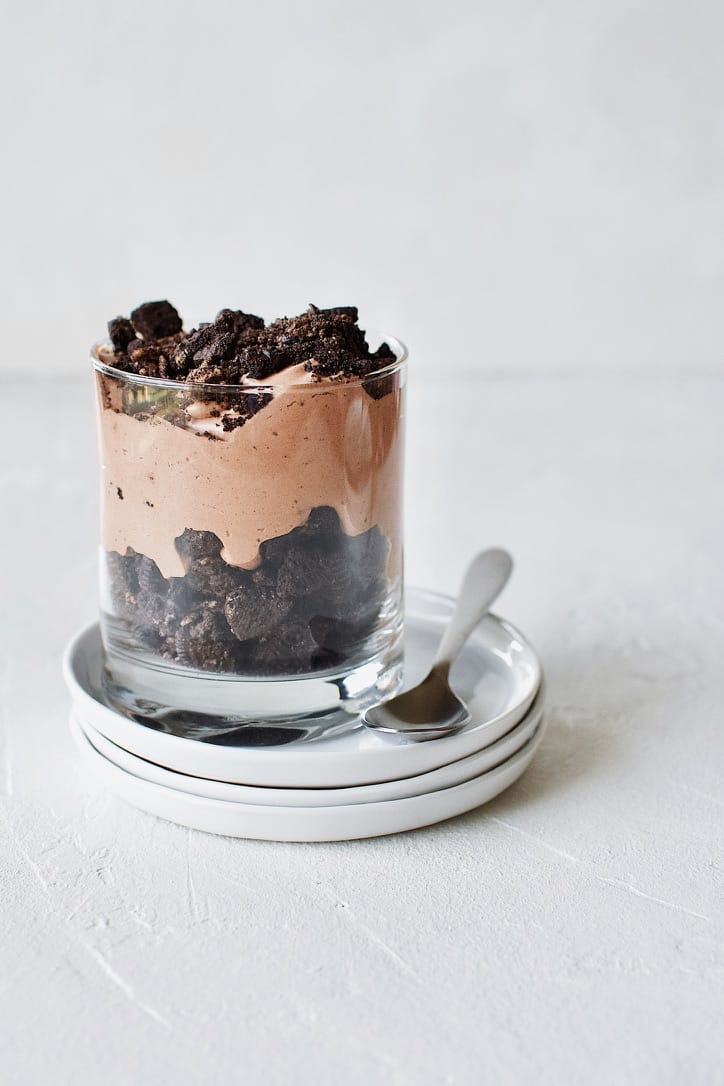 Did you make this recipe? Let me know by leaving a review or comment! And be sure to sign up for my newsletter, and follow along on Instagram, Pinterest, and Facebook!