A GREAT cutting board can be an extremely big and worth-while investment and finding the right one for each task can be a task in its self. I am rounding up a list of my favorite boards and a few dream boards here! I will also ALWAYS recommend a wood board over plastic ANY DAY! These are my recommended cutting boards for those in the market for a new one, or two to last them a lifetime.
Wood is proven to be antimicrobial, more than plastic will ever be. Wood actually kills the germs where plastic will just let it sit and grow on it, FOREVER! So wood will always, ALWAYS be my recommendation, and when takes proper care of they should last you FOREVER, I'm talking your children's, children should be using these boards.
Epicurean Cutting Boards
On a little more of the budget side of things a great option if you want to have a couple of different sizes are Epicurean Cutting Boards. They offer an array of shapes and sizes and they hold up AMAZINGLY!
Click the photo below for a range of sizes in my favorite board shape for quick jobs. They are light boards that can be whipped out and carried around or placed anywhere for easy prep. I place a little bit of this non-slip padding under mine to keep the surface safe and from moving around. You could also use a wet paper towel or a washcloth, but the padding is a good longterm option and it cleans up really well!
It also washes up so well and lasts forever. I also like that I can cut it down to fit under any size board I use. I just put a little clip inside my cabinet door to hold on to them and keep them organized.
I keep 3 sizes of this board in my kitchen the 8x6, the 14x11, and the 17x13 inch. They are the workhorses of any kitchen, I use the smallest for cutting citrus when making cocktails, and the largest when I am cutting a protein like fish or chicken that I don't want to expose my butcher block to. I use these smaller lighter boards on top of my big board just so I don't have to lift it up to wash it cause it can be heavy to move around that much.
This extra large board is THE ONE to have if you have the space for it. You can prep EVERYTHING for dinner on the one board with space to spare!
I also love these state boards, they are available for all states and I think they are just fun. They are also a perfect size for quick jobs or prep for 1-2 people.
And as with any board you want to take really great care of them. The Epicurean Board Butter will keep these boards in tip-top shape and looking like new for many years to come. Also, I know these boards are dishwasher safe, I only throw them in when I am being really lazy, the less you put them in the machine the longer they will look good and last!
Butcher Block Boards
Boos is world-renowned for its butcher block cutting boards. I keep a large one on my kitchen counter at all times and I use it for EVERYTHING. It even serves as a hot pad from time to time. I love the investment of a beautiful board like this because it says on my counter and it always looks GREAT!
They need a little more TLC than the epicurean boards, but not much. Just keep them buttered and oiled and this board should last FOREVER. Never let it sit for a prolonged period of time in or with liquid on it and you are good to go.
Having a smaller version around is great too. I use it for quick little jobs or even double it as a cheeseboard. This is a dream board of mine, I love that it is a single piece, which means no chance of separation or cracking, EVER! and I am always a sucker for a live edge.
Boos Care is also super important. This oil and cream combo will last you forever and keep your boards in top shape. I condition my boards once a quarter with each of these on rotation. That's using one or the other about every 6 weeks.
Those are my recommended cutting boards, I probably have more boards than I'd be willing to admit, but ONE really good one is all you need. Whether you like the style of a big beautiful one that can always stay out or a small lighter one that can easily be packed away.
-
MY LATEST RECIPES!
Get my NEW e-Cookbook here!! ⬇️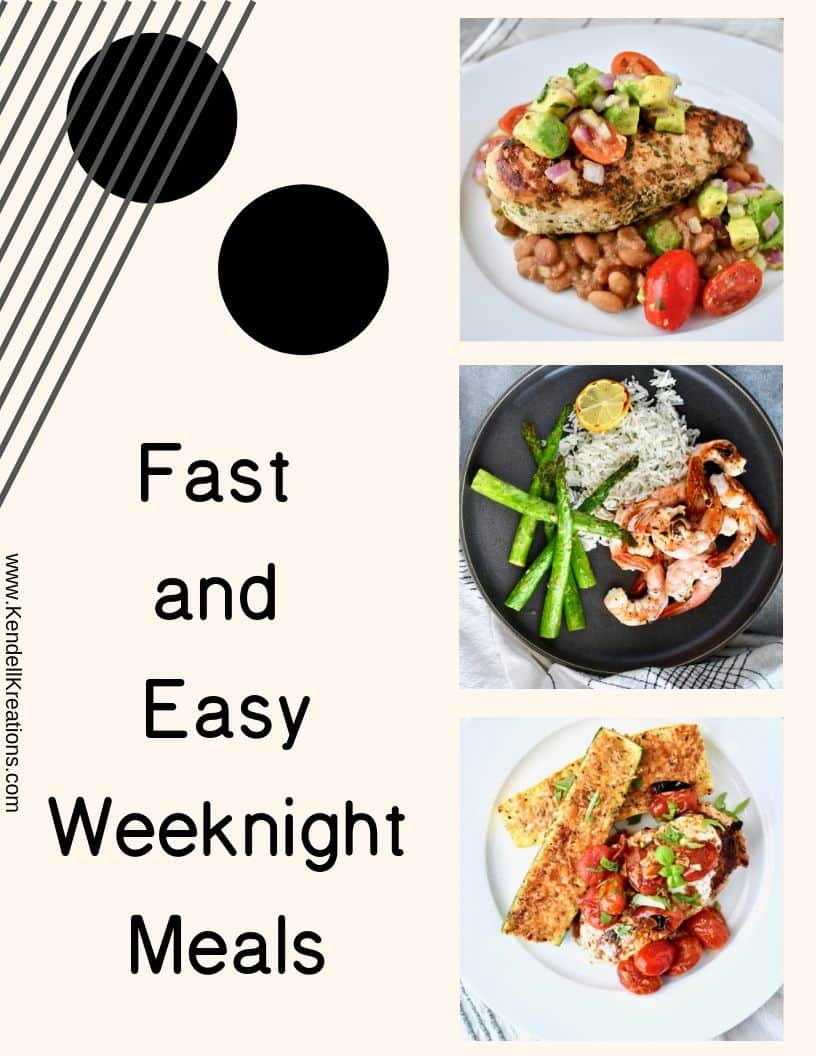 MY FAVORITE KITCHEN TOOLS!
Here are a few links to some of my favorite kitchen tools! You get a car, YOu get a car, YOU ALL GET A CAR…in my best Oprah voice
These Rösle Silicone Tongs are a little pricey but they will last you the rest of your life and are the softest in your hand. This is important for someone like m that cooks so much. It reduces strain, I have 4 sets in my kitchen!
These are my FAVE Nordic Ware Sheet Pans, every kitchen should have at least 2 sets of these! I think I have at least 4 of each of these.
This is my favorite pressure cooker, the Fagor is the same concept as the "Instant Pot" but easier to use in my opinion, if you don't have one you NEED one, it will be your best friend in the kitchen!
A sharp knife is the most important tool in the kitchen, these Japanese steel "Shun" knives are my favorite! And this is a great starter set to build on. Once you try them you will be in love so use this as a foundation you can build on for years to come.
This Scanpan 11″ skillet is just the right size for almost anything you will need to cook and my best friend and a real workhorse in my kitchen, it's also a great deal at $99. Scanpan is the best in the world for healthy cooking. It is coated with a proprietary ceramic-titanium coating that is durable while allowing you to use fewer fats and oils when cooking. It is a coating only they use. I could talk all day about my love for these pans, message me if you want more info. Here are some other sizes that are available if you are looking to outfit your kitchen with some new goodies. 8″ & 10″ Skillet set or 8″ Skillet, I still need this one for my kitchen  Also, I don't really know how to cook small so the 12.5″ is my other fave!
This giant vat of olive oil is my favorite, I decant it into a smaller bottle for my counter. Or put this spigot on top of a wine bottle!
My favorite baking dish that is so easy to clean even burnt on cheese slides right off!
This Tovolo jar scraper has to be my single favorite kitchen tool, it is definitely the most used tool in my kitchen. If you are NOT a gadget person, this is the only necessity I say is a MUST beyond the wooden spoon.
A great wood spoon is essential, this Olive Wood one is my favorite, I have more than I can count. But can you really ever have too many?
A food scale can be a very important tool in your kitchen, this one is the one I use every day!
If you love Joanna Gaines as much as I do then the 'Magnolia Table Cookbook' is a must in your kitchen, get a copy HERE!