These simple Chocolate Wafer Cookies are great for an array of things, from using them as an alternative for my Chocolate Wafer Cake to topping my Peanut Butter Mousse. They are even great just as a nice crispy biscuit on their own with coffee or tea. However you use them, know they are delicious.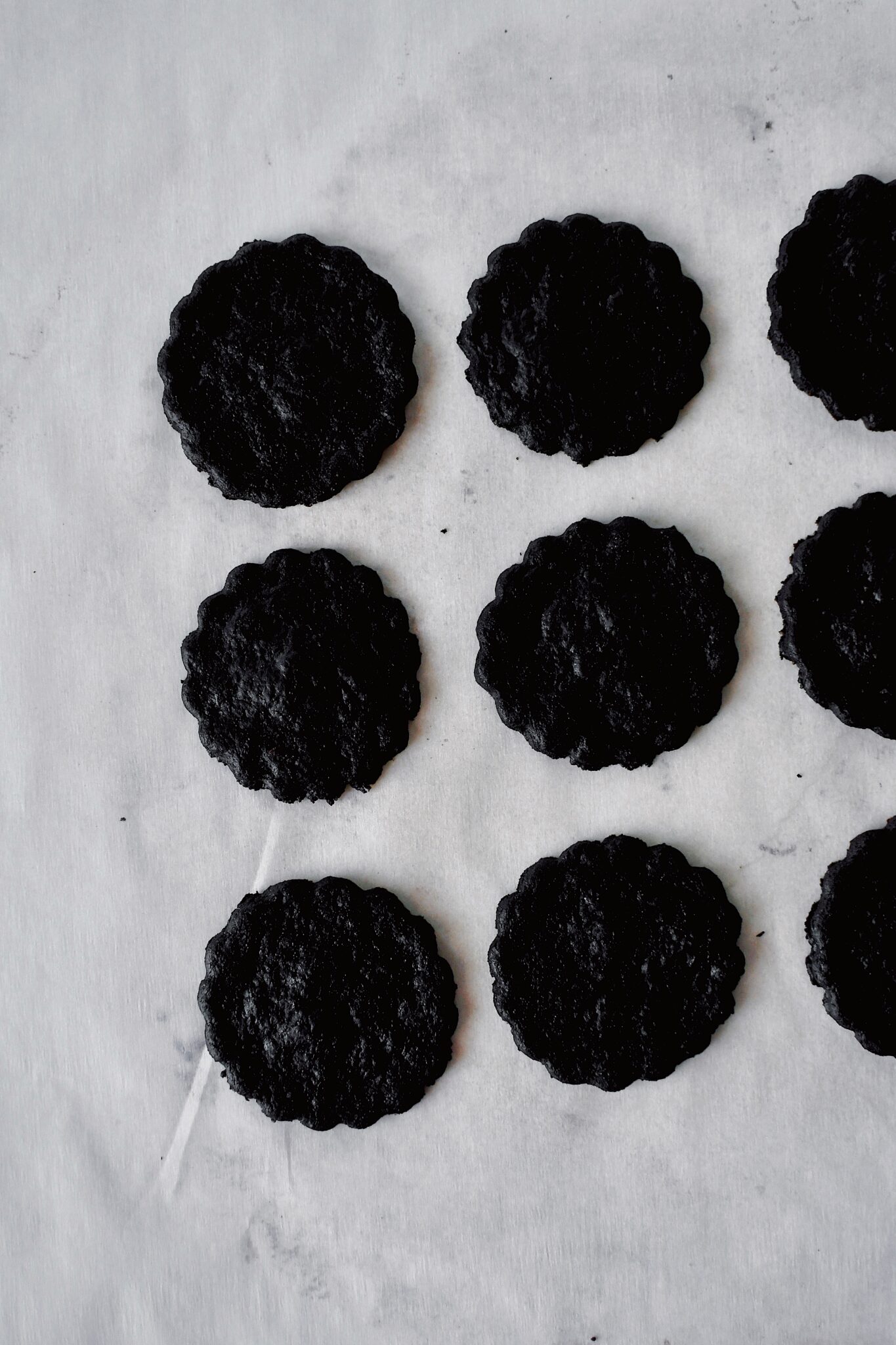 The black cocoa brings a nutty bitterness to the wafers and keeps them true to their prepackaged counterpart. I have a harder and harder time finding Famous Chocolate Wafers in stores, so I have resorted to making these instead of running around looking for them.
Jump to:
Ingredients
The only ingredient that I really have to track down and order online is the black cocoa powder. It is a super-rich, extra-dark cocoa powder. It is a little more bitter than regular cocoa, just like dark chocolate is compared to milk, so I use a mix of cocoas to keep the flavor mild.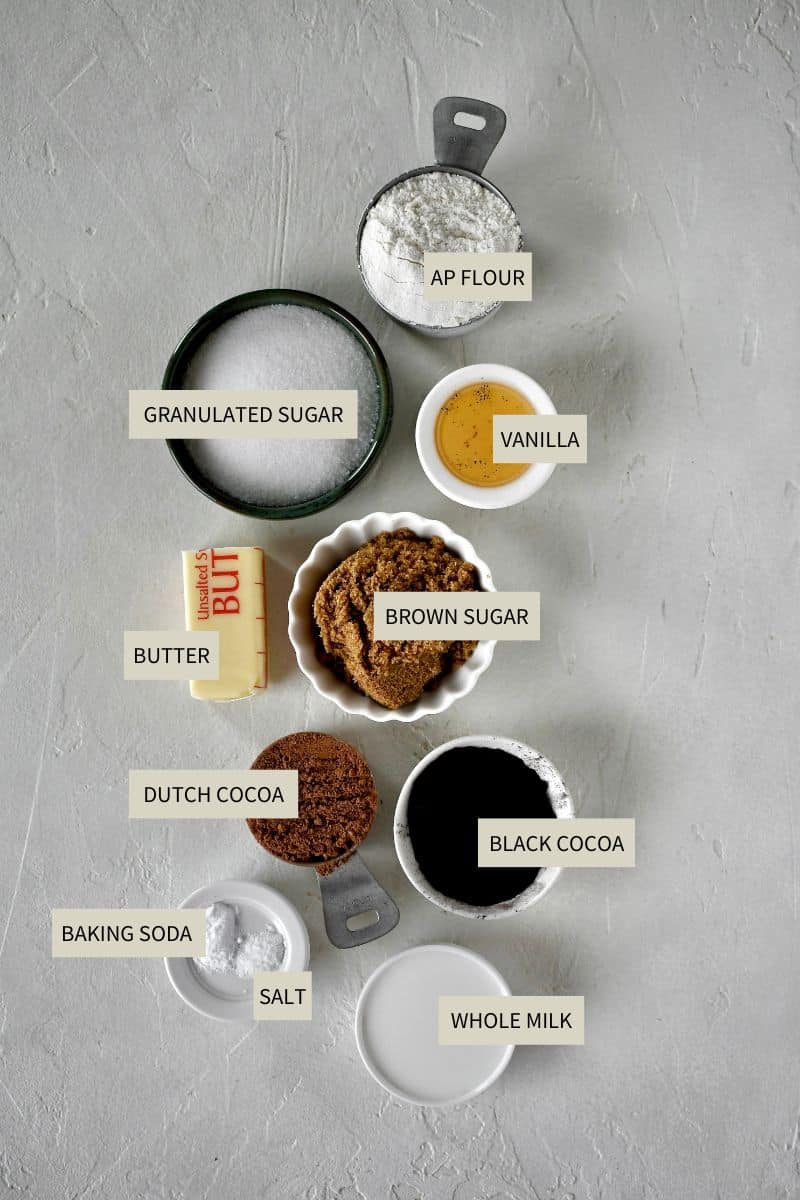 But the black cocoa helps to make the wafers a rich black color. But when paired with most sweets they are used with bitterness is welcomed and keep things from being too sweet.
Use the JUMP TO RECIPE button at the top of the post, or scroll to the bottom of the post to see the full recipe card with ingredient measurements and instructions.
Method
Making these cookies is very simple. Start by creaming together the butter and sugars with the vanilla. Fat carries flavor, so I like to add the vanilla in this first step. Work the dry ingredients into the butter and add the milk, blending just till a rough dough is formed.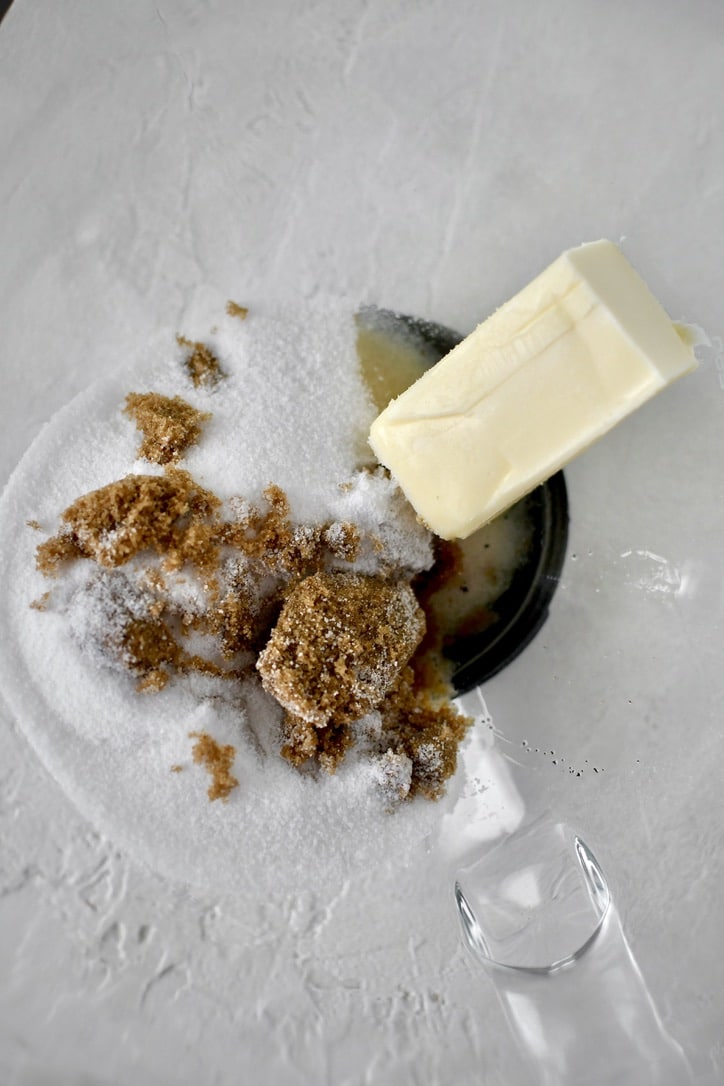 Then turn the dough out onto your work surface and work it into a disk. Then roll the dough out between two sheets of parchment paper. This eliminates the need for extra flour that can make the wafers dry, brittle, or tough.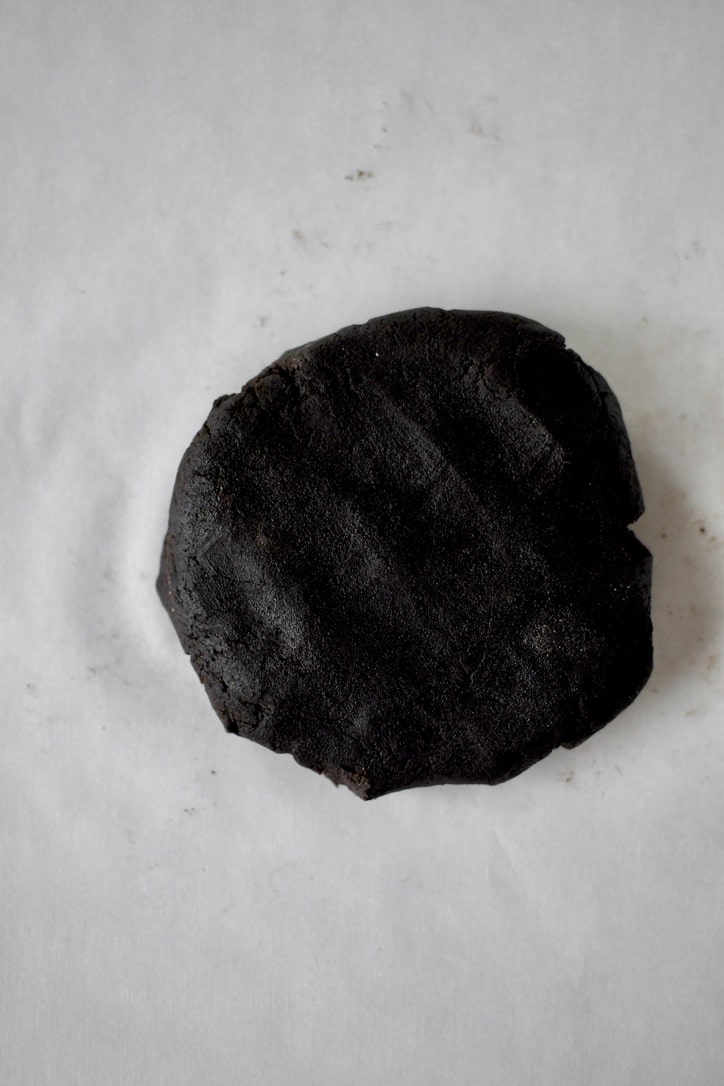 You can then cut the cookies out into any shape you like. I cut hearts when I made them to top my Peanut Butter Mousse for Valentine's Day, but they can be cut into any shape. They do not spread so they are a great cookie for cutouts.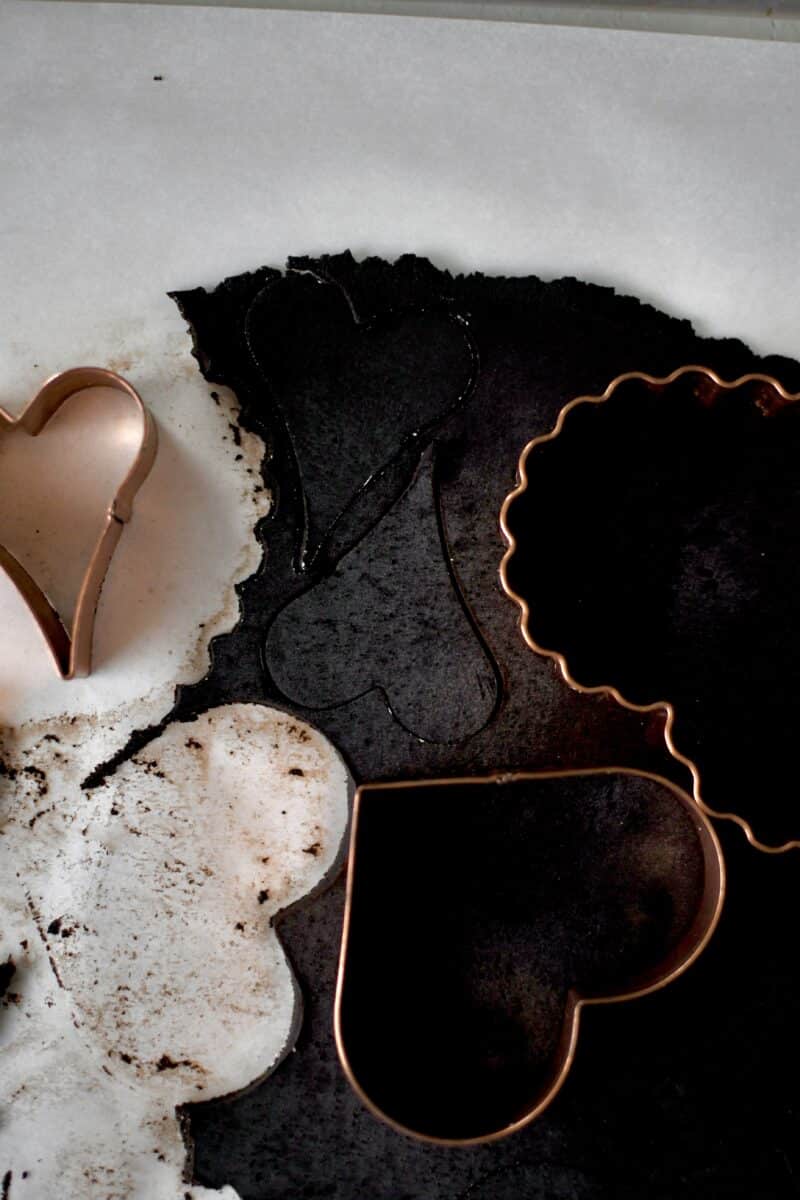 Then bake them till they are crisp on the edge. Because of the color, you won't be able to judge the bake on the color, but when they hold their shape when touched on the edge, they are done. Let them cool on the pan for about 5 minutes, then remove them to a cooling rack.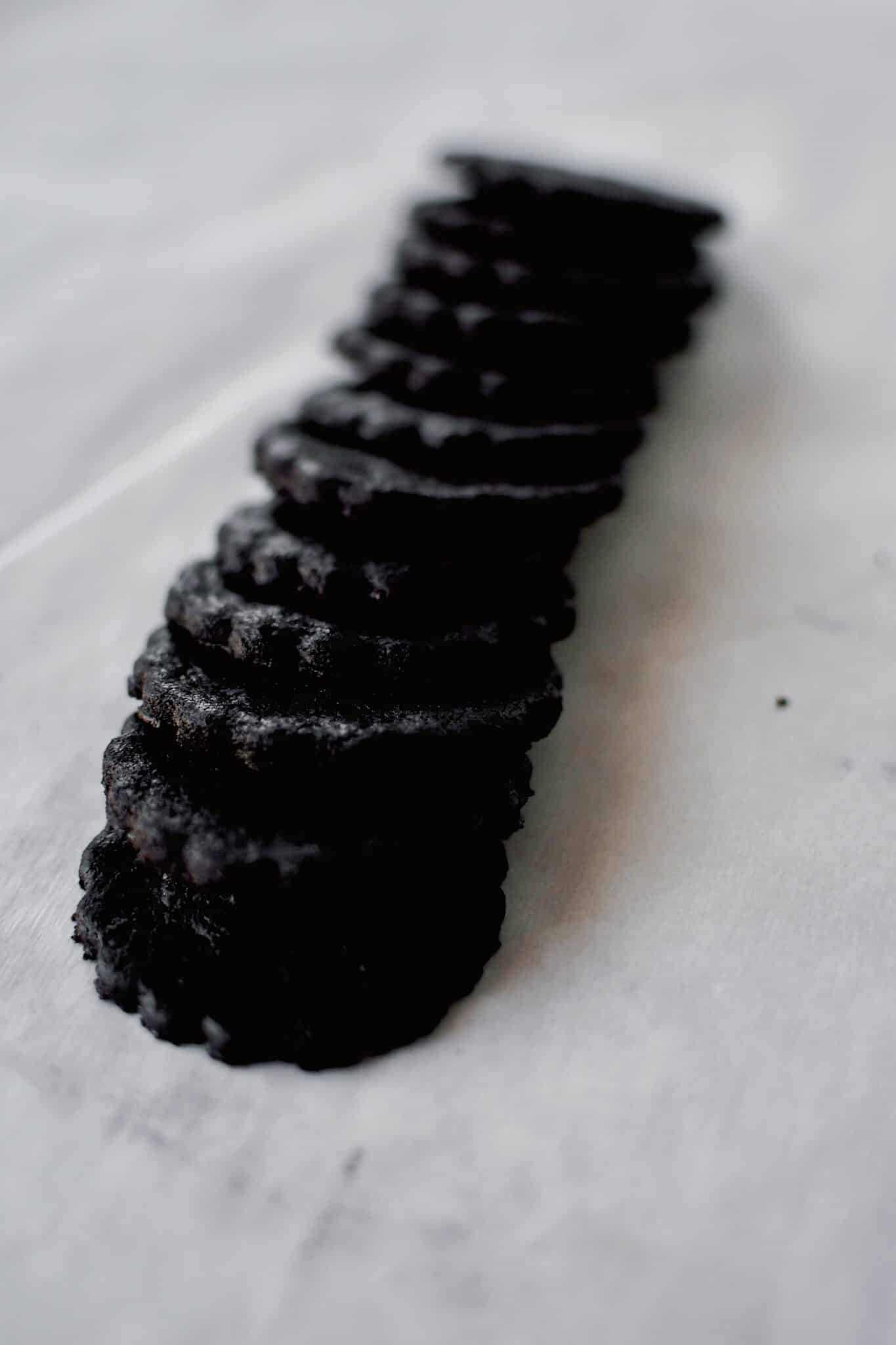 Notes & Tips
In almost every cookie recipe I make, I like to add the vanilla in the butter stage. Because fat carries flavor it will help to perfume the dough from the start. It is just something I do unconsciously now any time I bake.
If you use this recipe to make my Chocolate Wafer Cake, double this recipe to make enough cookies for it.
Substitutions
You can use light or dark brown sugar for this recipe, either work.
I use a blend of both black and regular cocoa powder for this recipe. You can use all regular dutch cocoa if needed, but not the other way around. If you use all dark the cookies will be too bitter and too dry.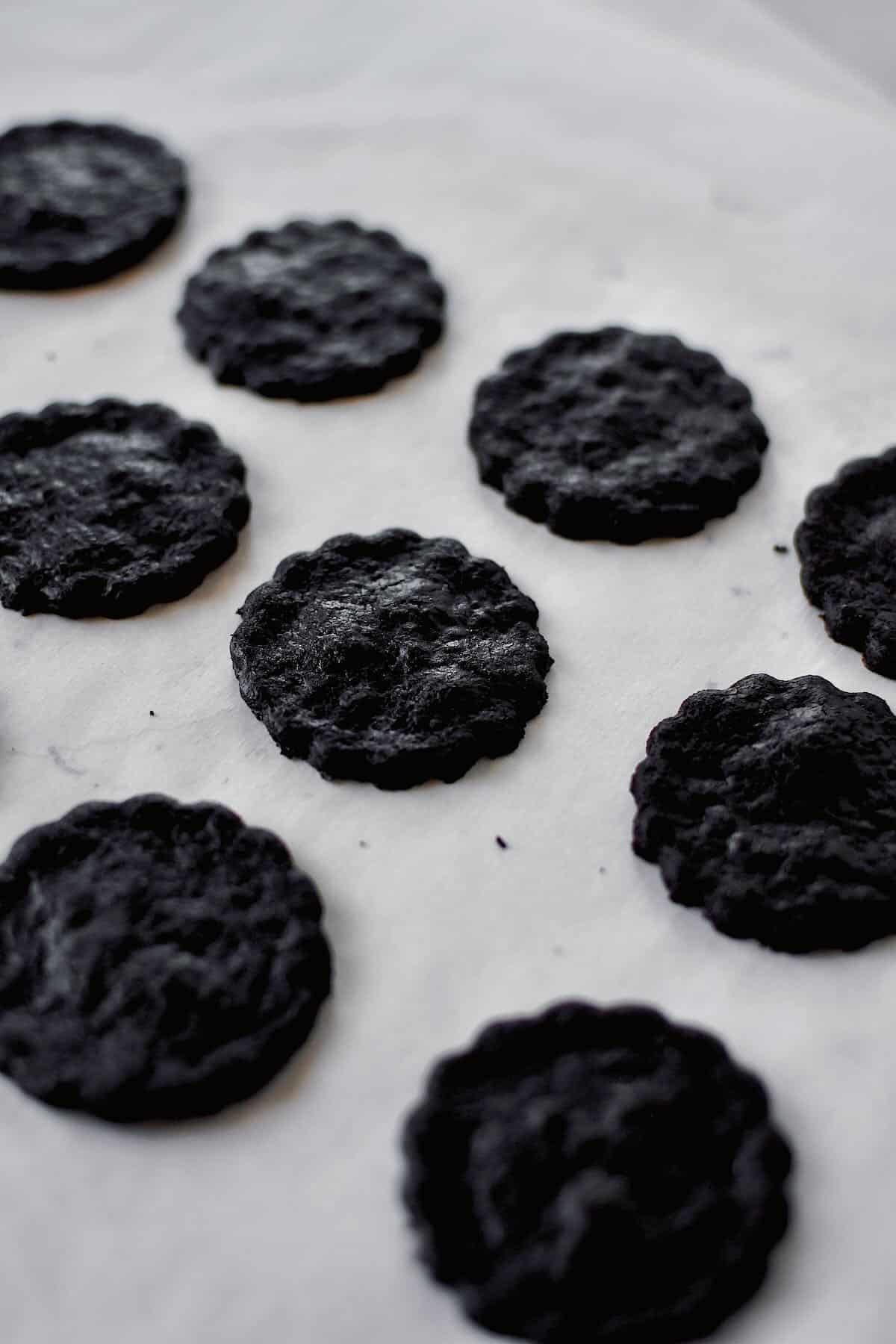 Did you make this recipe? Let me know by leaving a review or comment! And be sure to sign up for my newsletter, and follow along on Instagram, Pinterest, and Facebook!