This beautiful recipe for Ruby Chocolate Brownies is one that tingles the tastebuds. Ruby chocolate has a sweet, tart flavor that makes this sweet treat, unlike anything you've tasted before. Ooey and Gooey like a traditional brownie, but filled with a whole new world of wonderful flavor.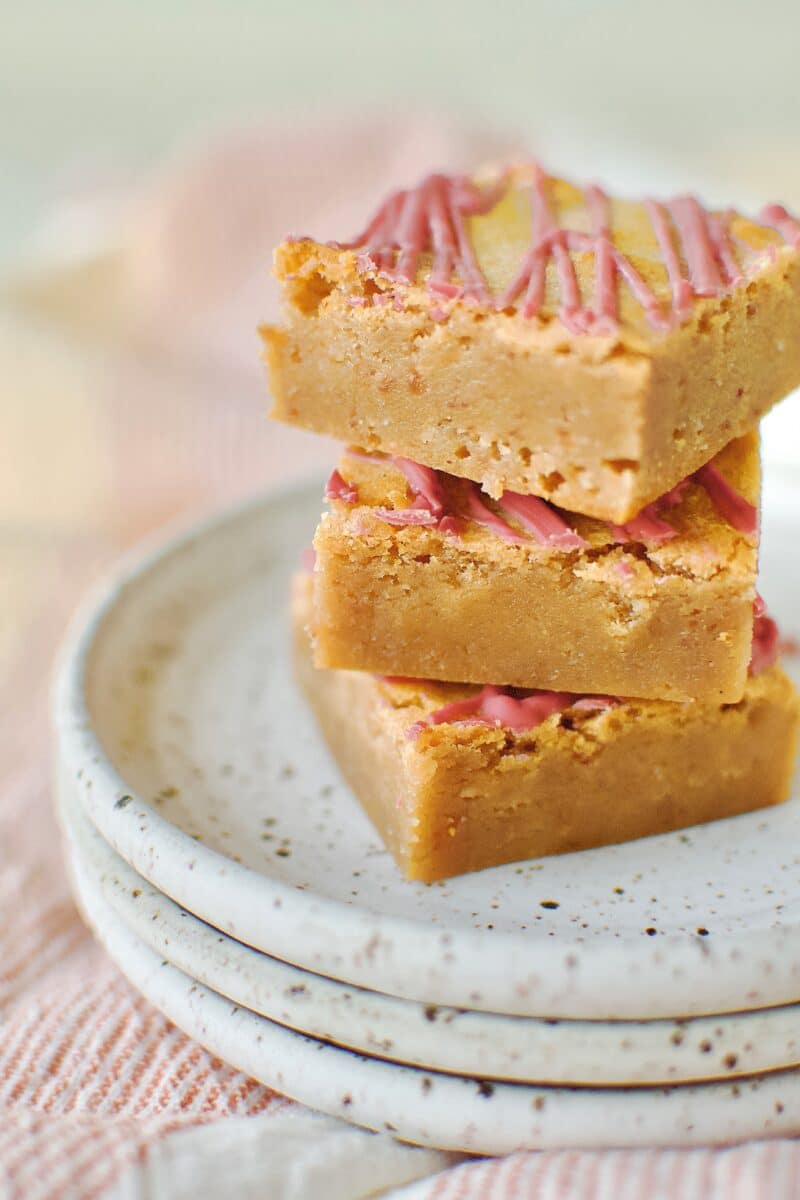 Jump to:
Ingredients
For this recipe, you will find the usual suspects when it comes to making brownies. Sugar, flour, butter, and eggs. The star ingredient however is Ruby Chocolate, but what exactly is Ruby Chocolate?
According to the finder of this new class of chocolate Barry Callebaut, ruby chocolate is made from "ruby cacao beans," which are found in Ecuador, Brazil, and Ivory Coast. Similar to grapes that are grown for fine wine, the ruby cacao beans are influenced by their environment and thereby cultivated in specific climate conditions.
Callebaut describes ruby chocolate as neither bitter, milky nor sweet. Tasters have noted flavors of red berries and a sour yogurt tang, along with a delicious creaminess. It's a unique taste that combines fruity and citrus notes with the rich decadence of chocolate.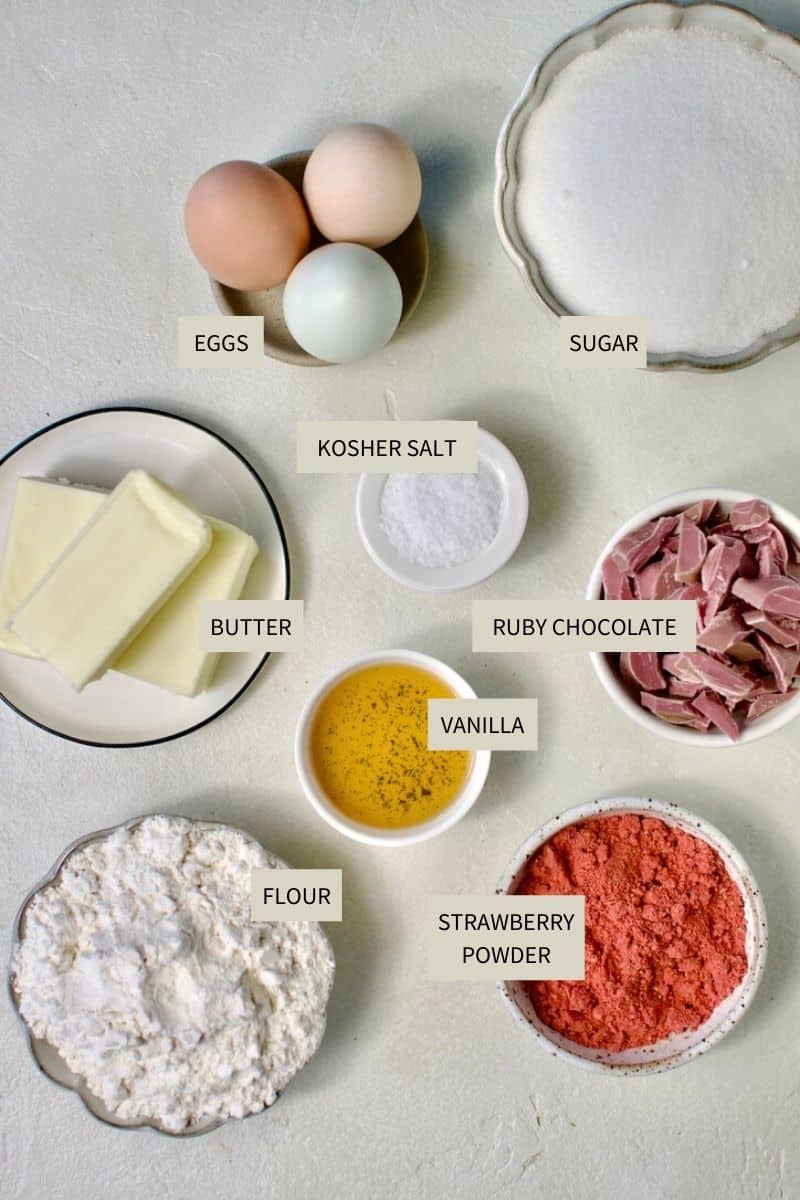 And don't go hunting down the infamous strawberry powder. I make it by grinding down freeze-dried strawberries in the blender or food processor. They are easy to find, I even see them at target.
Method
I have made a video showing you how to make these Ruby Chocolate Brownies, you will find it somewhere in this post, scroll around till you locate it if you'd like to watch.
That said, it is a very simple and straightforward recipe. It starts by melting the butter and chocolate together. This can be done in a double boiler on the stove or even in the microwave.
Next, mix together the sugar, vanilla, strawberry powder, and eggs. Whisk just to combine, just be sure not to get them too airy, too much air will make them cakey, and the goal here is to it have a fudgy brownie.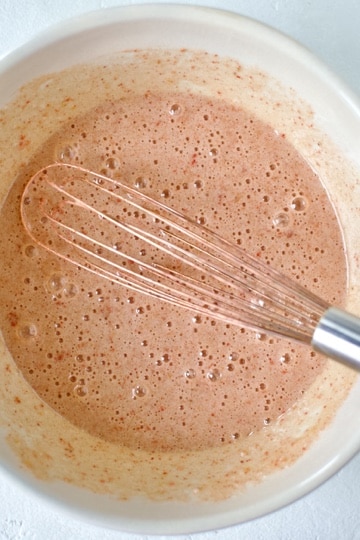 Whisk in the butter and chocolate mixture, then fold in the flour just until the lumps disappear. Place them in a greased and lined baking pan and they are ready to bake.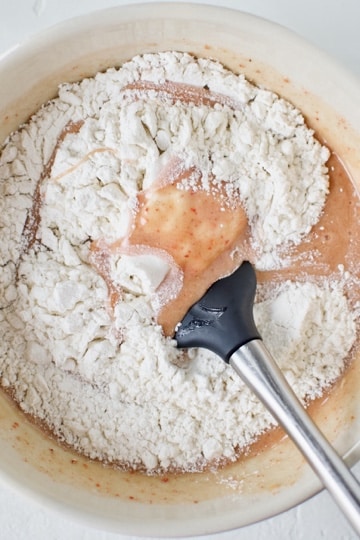 When they are done cooking and have cooled, remove them from the pan, cut them into 16 pieces. Drizzle over some more melted ruby chocolate and top with a freeze-dried strawberry.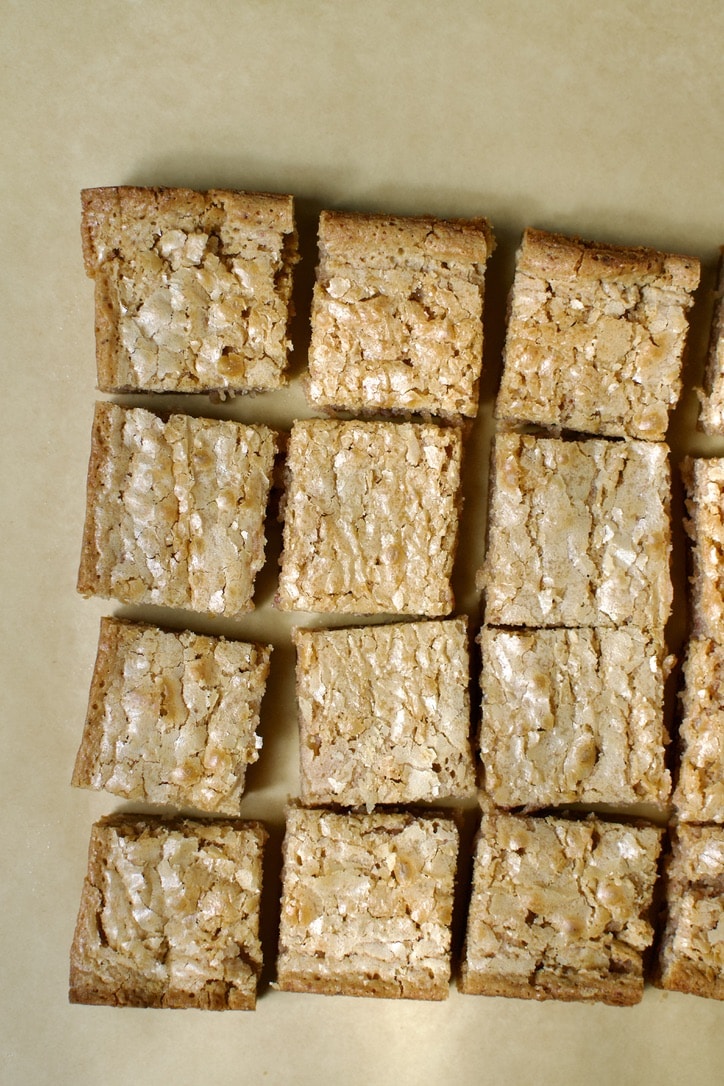 Notes & Tips
If you go the route of melting the butter and chocolate together in the microwave, low and slow is the way to go. Melt them in 30-second increments, stirring every time, until fully melted. Have patience so the butter doesn't explode and the chocolate doesn't burn.
Be sure all the ingredients for this recipe are at room temp before you start mixing. Especially the eggs. Cold eggs with warm butter and chocolate could make your mixture seize and result in a ruined batter.
Substitutions
The ruby chocolate is what makes this recipe special. But this is a classic brownie recipe at its core, meaning you can make it with any chocolate you like. Remove the strawberry powder and replace it with sugar if you use different chocolate.
I like the flavor of strawberry for this recipe, but they could also be made with freeze-dried raspberries too.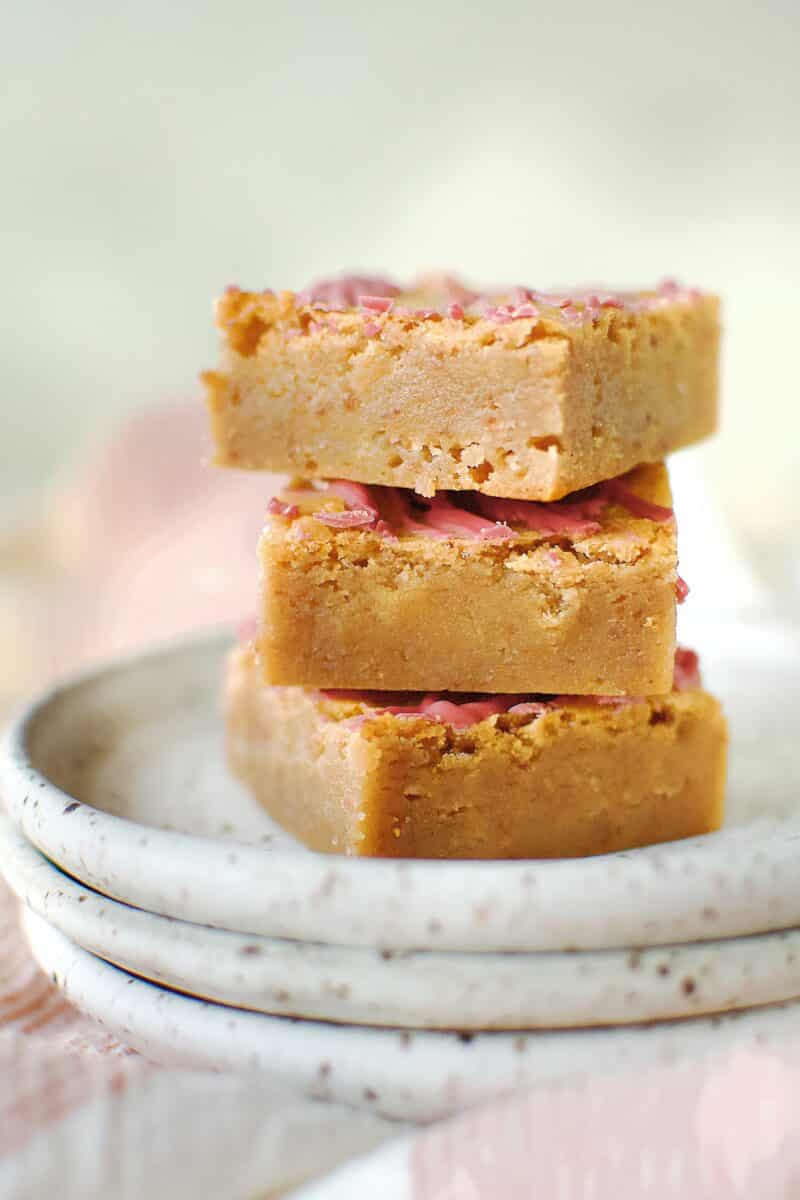 Did you make this recipe? Let me know by leaving a review or comment! And be sure to sign up for my newsletter, and follow along on Instagram, Pinterest, and Facebook!