Ok, I am going to be totally honest with you here, I am 100%, not a pie baker! BUT, the slab pie is where it's at for me. This method has become my go-to and with my Honeycrisp Apple Slab Pie recipe, you can learn to perfect apple pie too. The crisp bottom and sweet crumble topping make this a texturally perfect pie you'll be dreaming about all night long!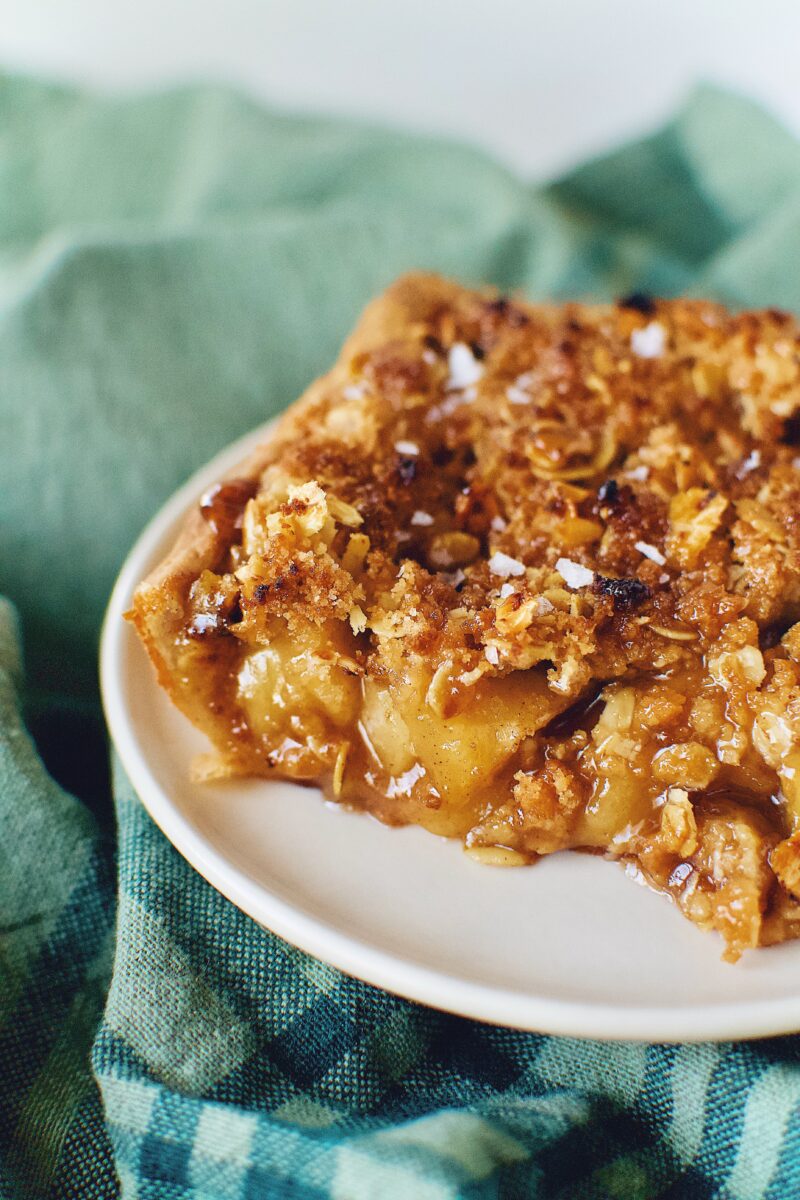 What I love about a slab pie is that it offers a more shallow even layer of fruit that cooks more evenly ensuring the crust fully flakes and crisps. I imagine that would keep Mary Berry happy. No soggy bottoms here!
Jump to:
BRINGING IT ALL TOGETHER
One key technique that I learned while cooking my way through the Magnolia Table Cookbook in 2018/19 was to cook the apple filling first. This method guarantees the fruit will cook evenly and controls the texture of the liquid, thickening it as it cooks.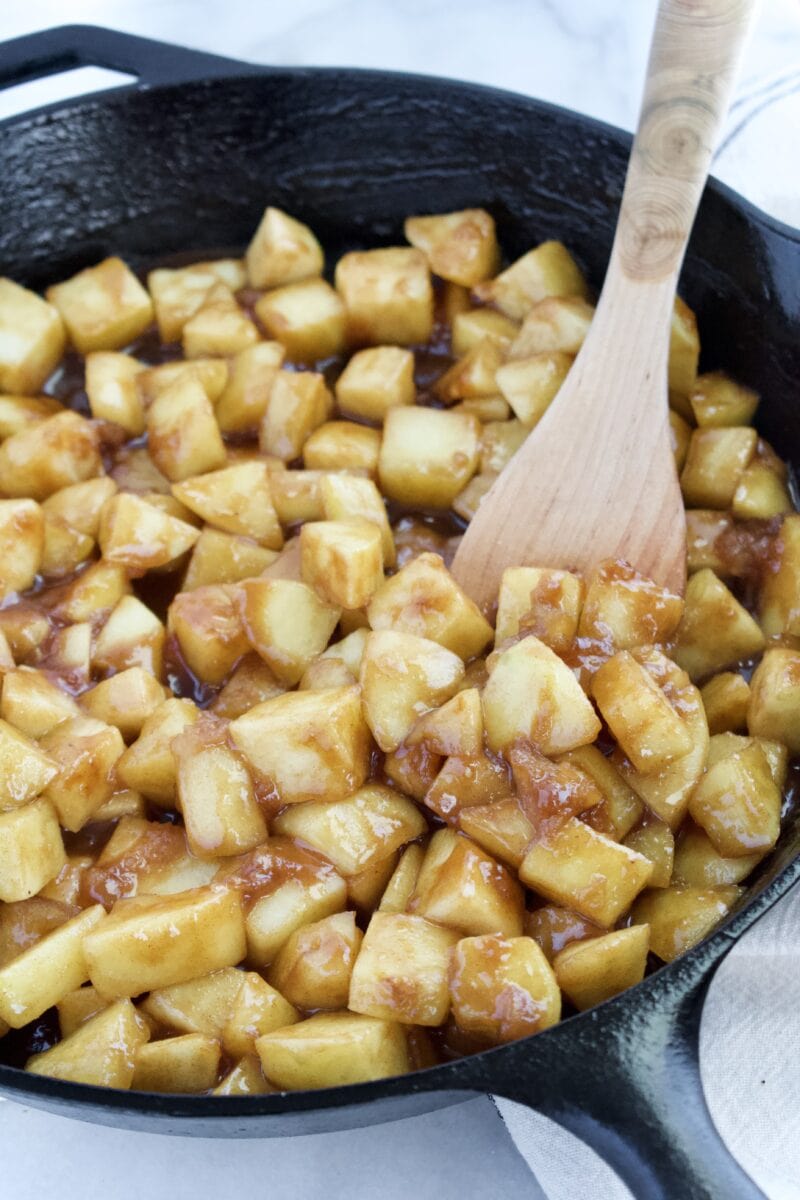 Use the JUMP TO RECIPE button at the top of the post, or scroll to the bottom of the post to see the full recipe card with ingredient measurements and instructions.
Working the pie filling this way has helped me, who admittedly is the worst traditional pie baker, perfect this pie over and over again. The next best thing about this pie is the crumble topping! It was my first time making an apple pie that wasn't topped with another crust, and I have to say I am SOLD!
It is the perfect combo of apple pie and apple crumble and the combo is totally dreamy!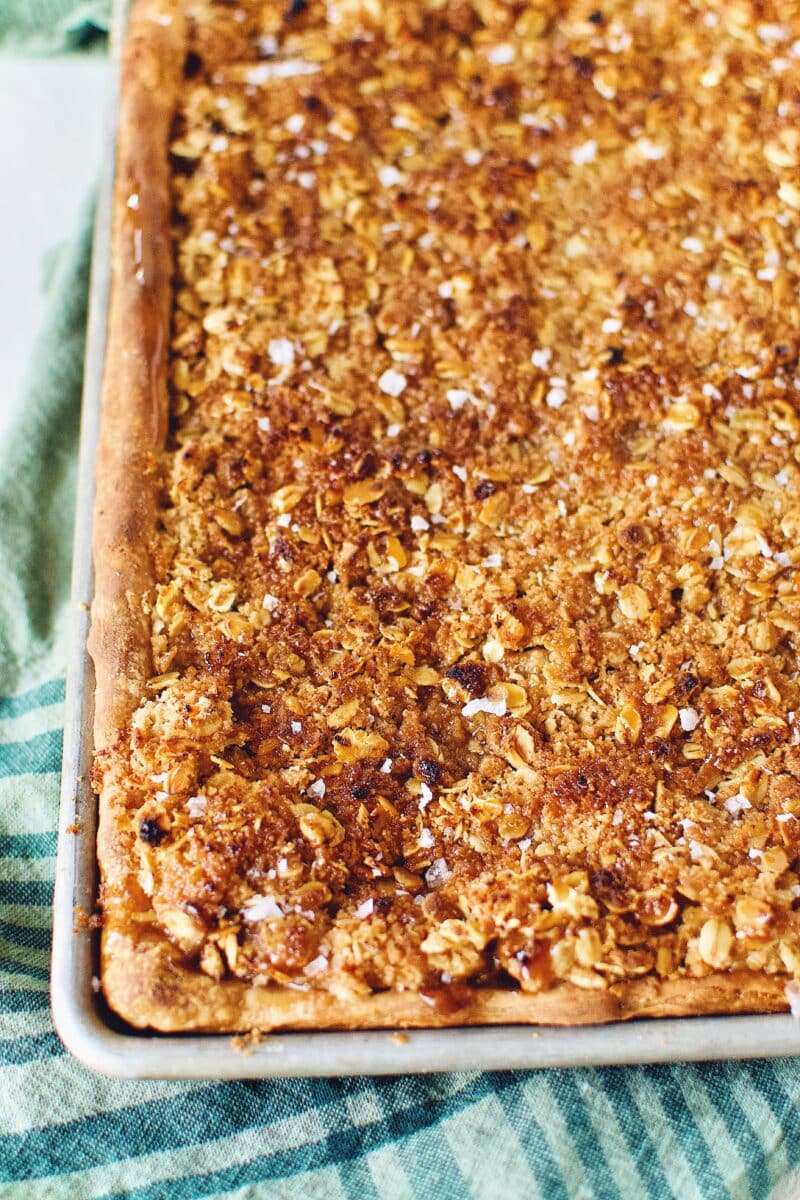 THE PERFECT PIE CRUST
The best tip I can give you for making pie dough at home is to take it to your Kitchenaid. I add all the dry ingredients to the bowl with the butter and using the paddle attachment, let it run until it forms a sandy texture.
Add in the water and let it mix until a rough dough comes together. The biggest benefit to this method is that you haven't warmed the dough and it is ready to work as soon as you remove it from the mixing bowl. Just give it a few presses to warm it a little bit and bring it together and it is ready to roll.
Roll the dough out into a rectangle a couple of times and giving it a letter fold each time to create flaky, buttery layers. Do this 2-3 times and then let the dough rest for at least 30 minutes in the refrigerator. I typically double or triple a batch of pie dough, follow this procedure, and then split the final turn of the dough in three and freeze 1 or 2 discs of pie crust for later use.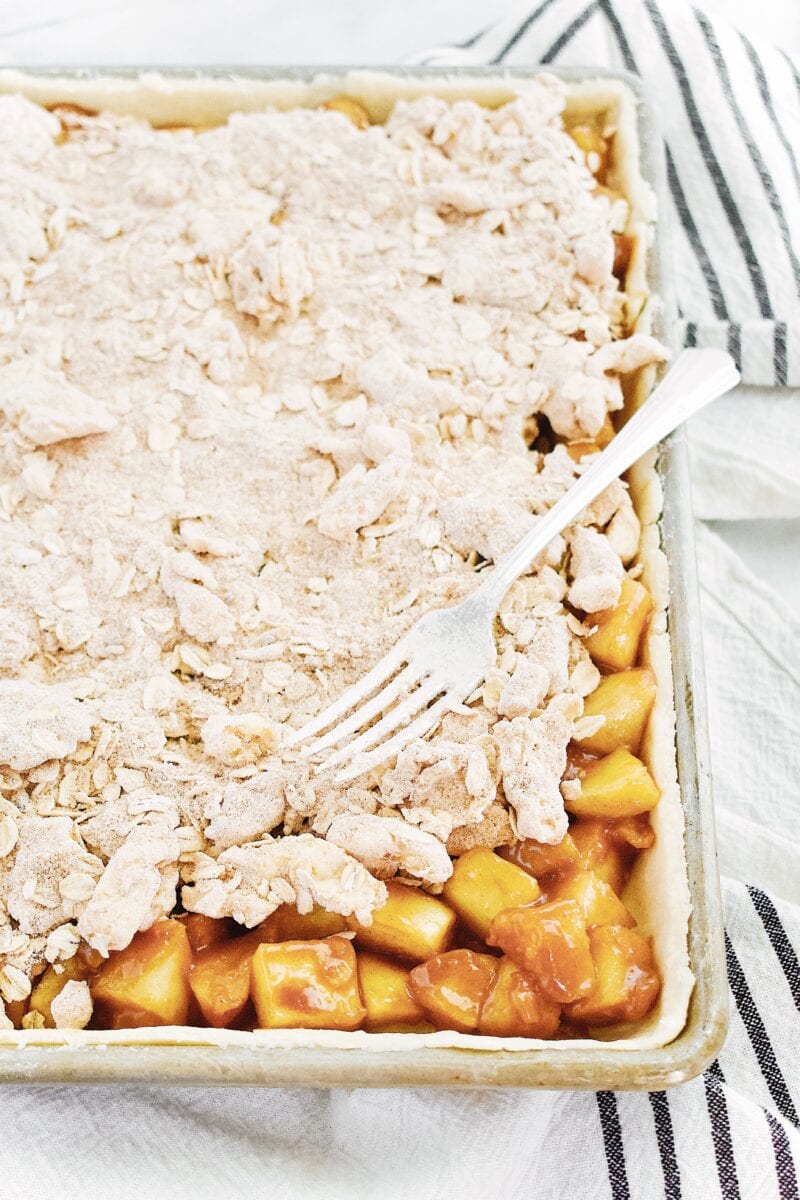 This Honeycrisp Apple Slab Pie cooks up so perfectly and beautifully. All it needs is a big ole scoop of vanilla ice cream on top and a drizzle of caramel to finish it off. Put the beautiful bounty of fall apples to work with this recipe today! It just might be my favorite pie of all time.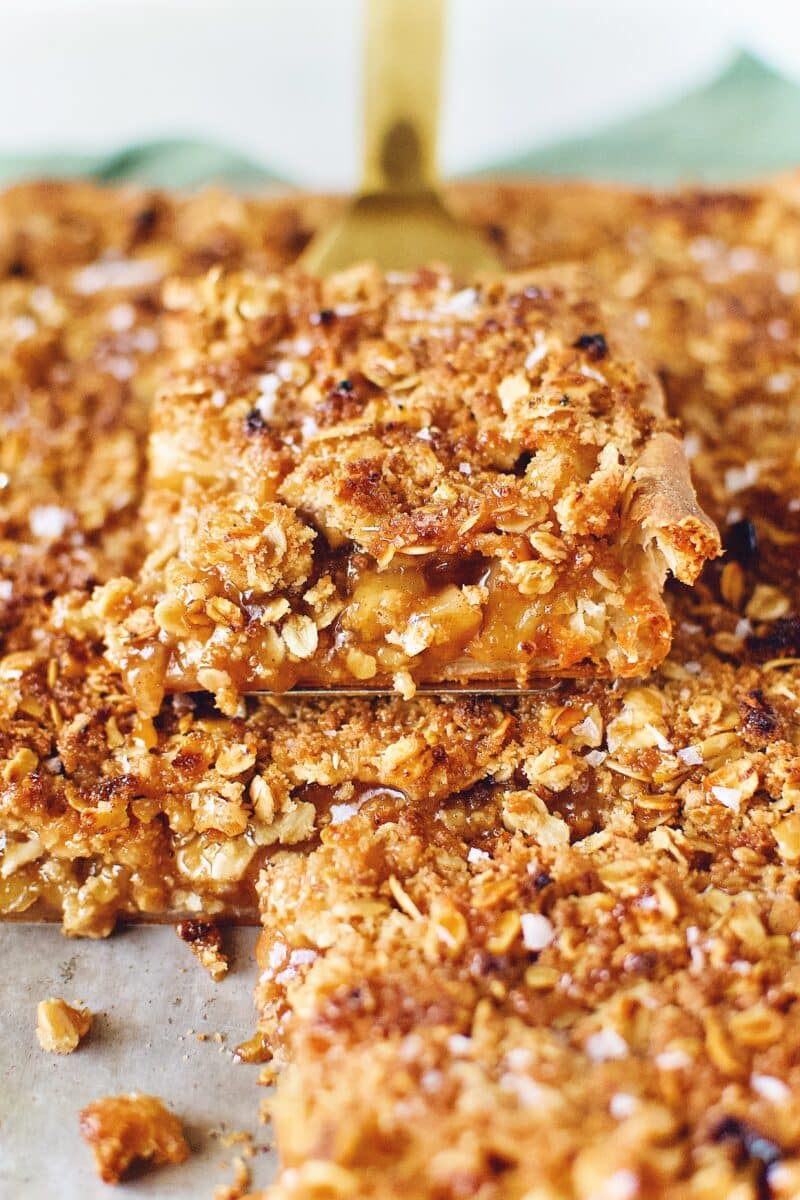 Did you make this recipe? Let me know by leaving a review or comment! And be sure to sign up for my newsletter, and follow along on Instagram, Pinterest, and Facebook!