This Homemade Caramel Sauce is perfect for dipping apples, topping ice cream, of eating off a spoon if you want to skip right to the good stuff. It makes the most fantastic caramel apple dip, and that's probably what I use it for the most. But it would be awesome in an apple pie or to top one or in your cocoa for a salted caramel hot chocolate.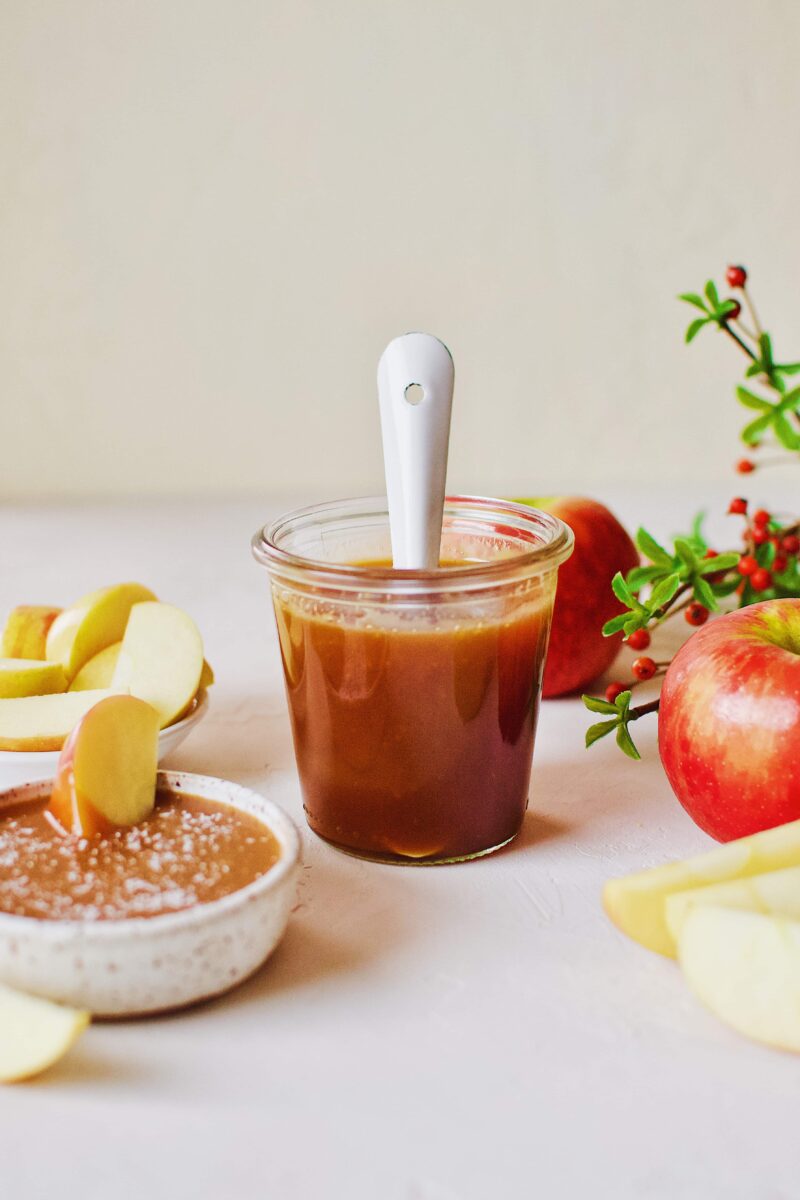 What you need to make Caramel
Once you try your hand at Homemade Caramel Sauce you will be amazed at how easy it is to make. So simple, and with a tiny ingredient list, you could make it every day if you wanted to.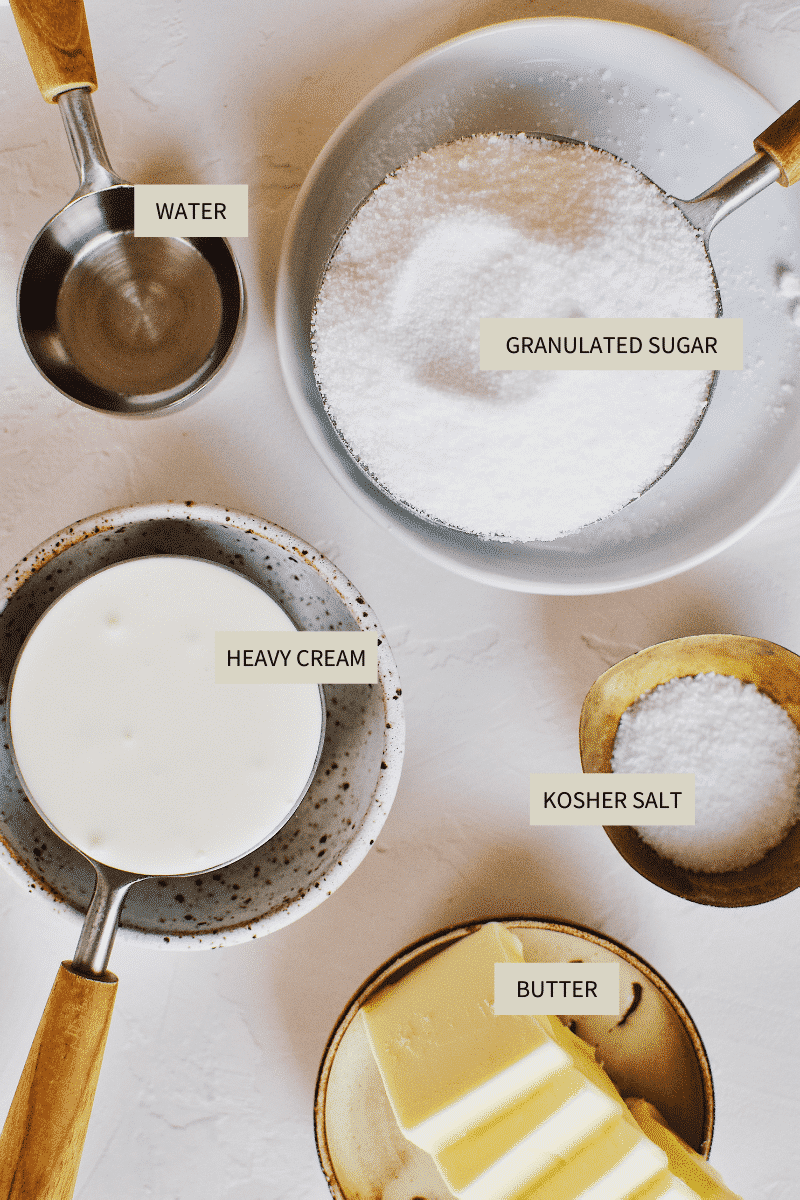 Making caramel is a simple as boiling sugar and water together until the sugar browns. The real tricky part is bringing everything together in just the right time. The best thing to know is that as soon as the sugar turns the color of honey, or even a little lighter, you want to remove it from the heat and add the butter.
Whisk in the butter, add the cream, and season with salt, and it's DONE! Yes, that really is it. You let it cool, if you have the patience, and then it is ready for apple dipping. If you can't wait, pour it right over some ice cream and go to town!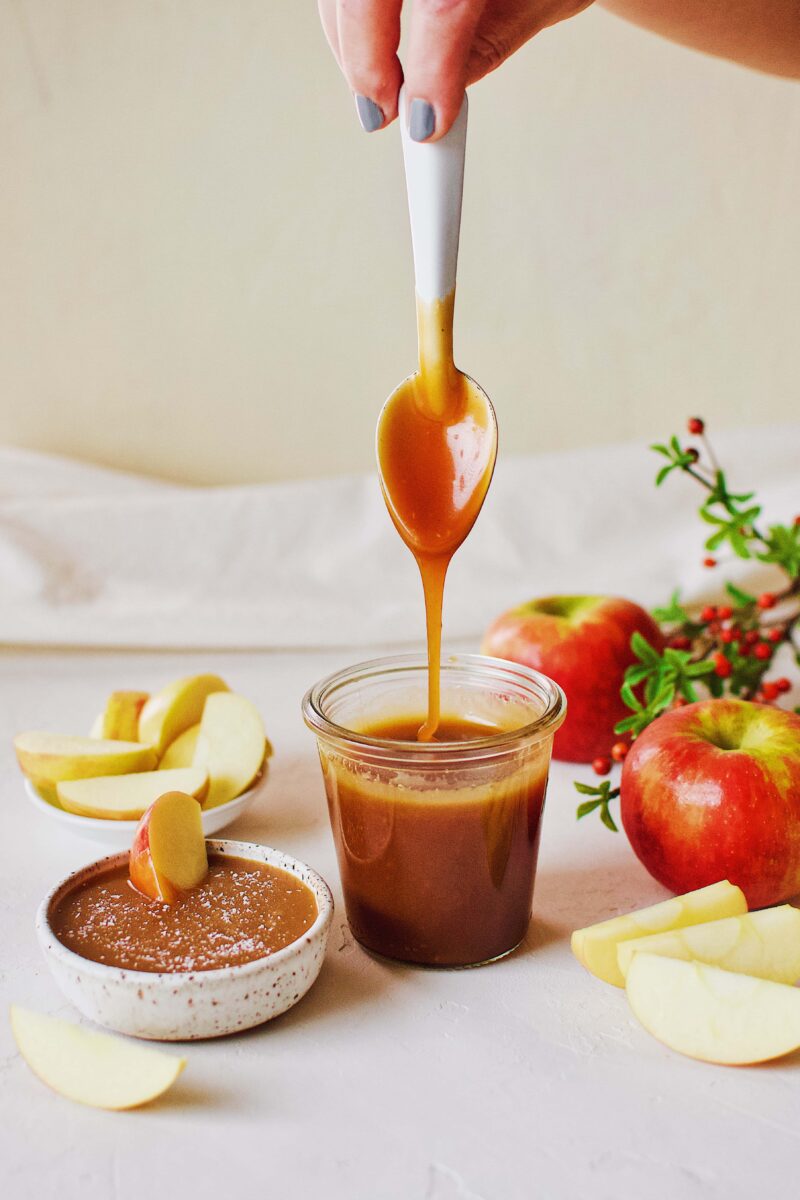 I like to add a really high level of salt, but taste it, after it cools, and adjust to your liking. If you like sweet, use less. But I enjoy a salted caramel and think the saltiness gives you more options for use.
Things to remember when making Caramel Sauce
Resist every urge you might have to stir the sugar while it is boiling. Stirring can cause the sugar to crystalize and will ruin your sugar. No one wants grainy caramel sauce.
Be sure to use metal utensils for stirring, they are the cleanest and the sugar can melt the plastic.
Store your caramel in glass. It is the best for long term storage and will ensure no crystallization as it cools.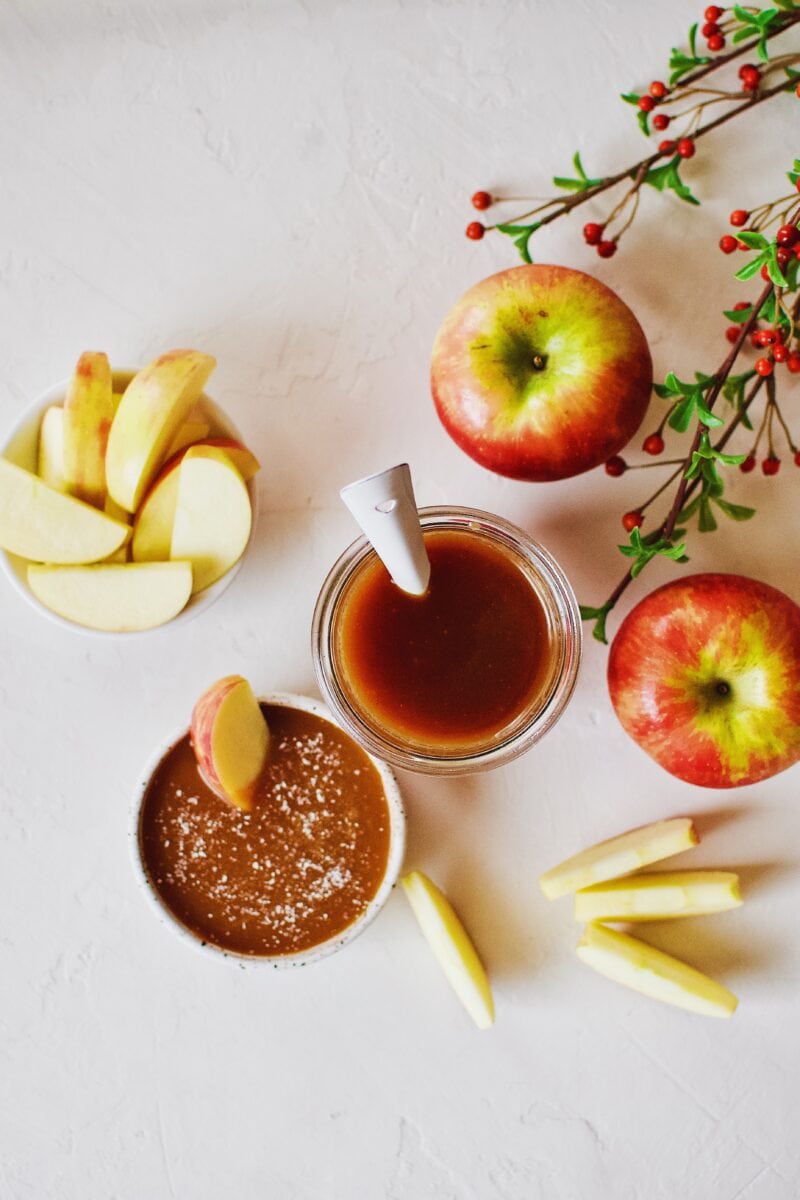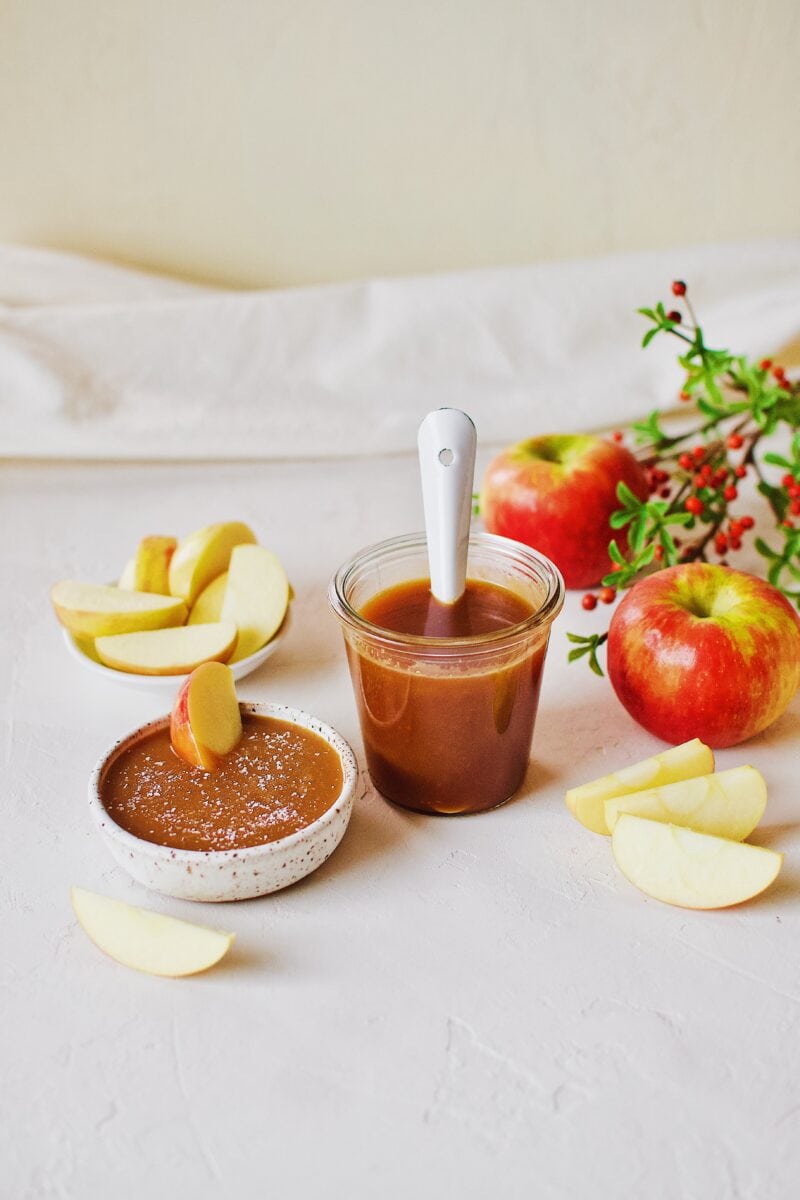 Did you make this recipe? Let me know by leaving a review or comment! And be sure to sign up for my newsletter, and follow along on Instagram, Pinterest, and Facebook!