As you may have heard Waco, TX has become quite the hot spot in recent years. Thanks to the TV duo that is Chip and Joanna Gaines the city has grown in popularity and attraction. Chip and Jo have changed the mindset of a city once known for some less than ideal things into a fun, modern, thriving destination town.
I have the joy of living just about an hour and a half away, so I get to visit often and many times on a whim! You can read more about "Why I love Chip and Joanna Gaines" here. I have also cooked every recipe from the Magnolia Table Cookbook, you can read my full overview here, or search for an individual recipe for a full review of each one.
I have really fallen in love with Waco over the years and living so close it has been fun to see the city undergo such a transformation. Every time I visit there is a new restaurant or coffee shop to try as well as great new shops. It has become such an attraction that they are building 11 new hotels this year.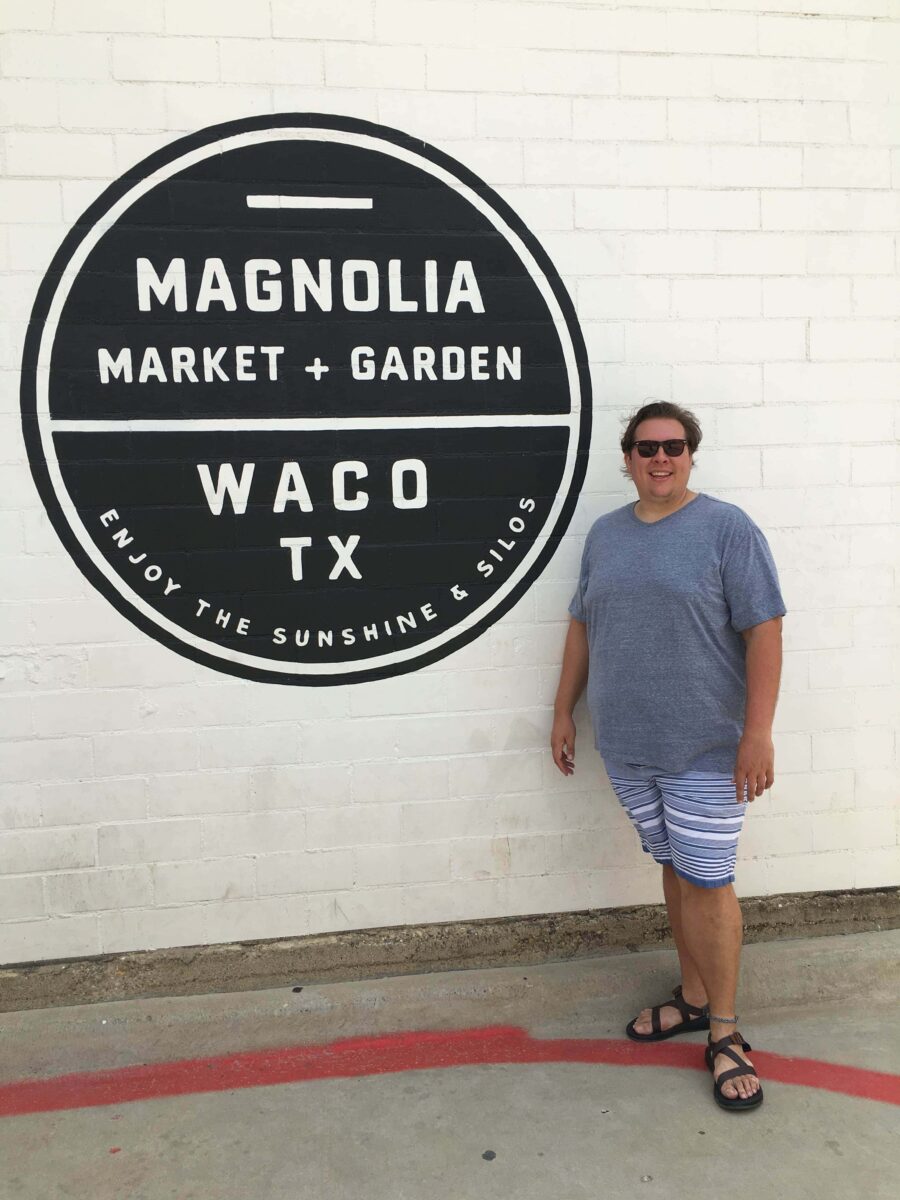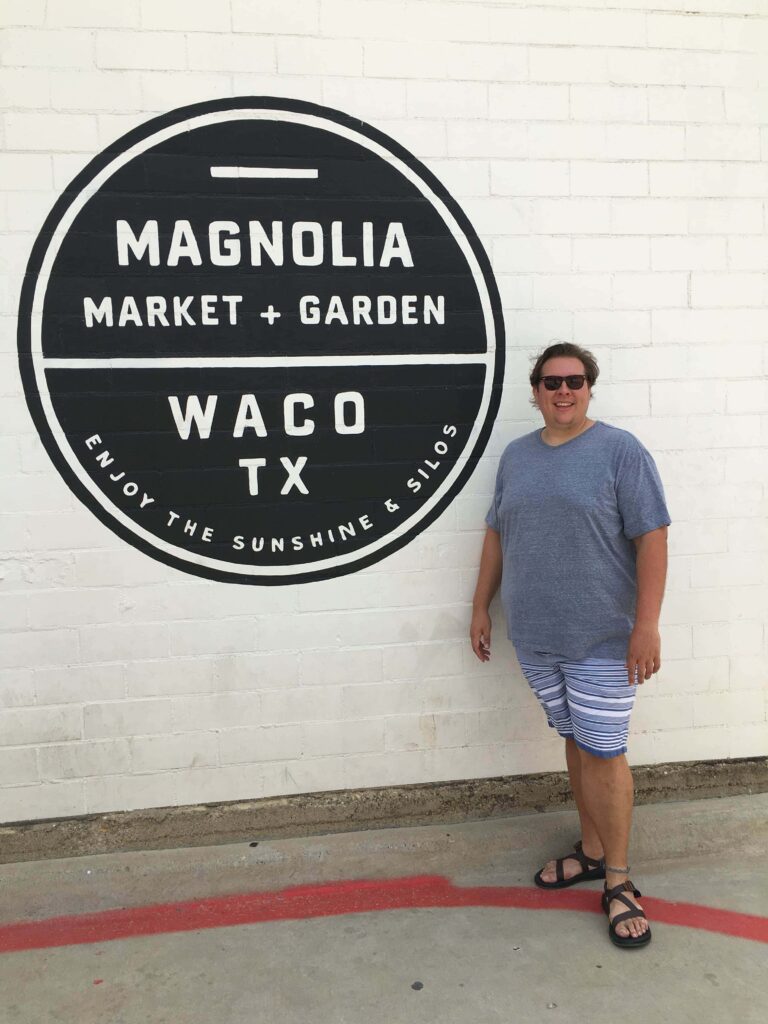 Why Waco
Most if not ALL of the success can be attributed to the Gaines' and the Fixer Upper empire they have created. I recently read an article about the new coffee shop they have in progress at their "Silos" property that stated they will be developing the space behind it into a park as part of Magnolia Market that will include a church they are moving to the property. They plan to use it to host workshops in the future.
I've said it before and I will say it again, many people think that Disney World is the happiest place on earth, but for me Magnolia is. Again, you might wonder why; it's not about the stuff but about walking inside someone's dream turned reality. But more on that in my blog post about "Why I love Chip and Joanna Gaines".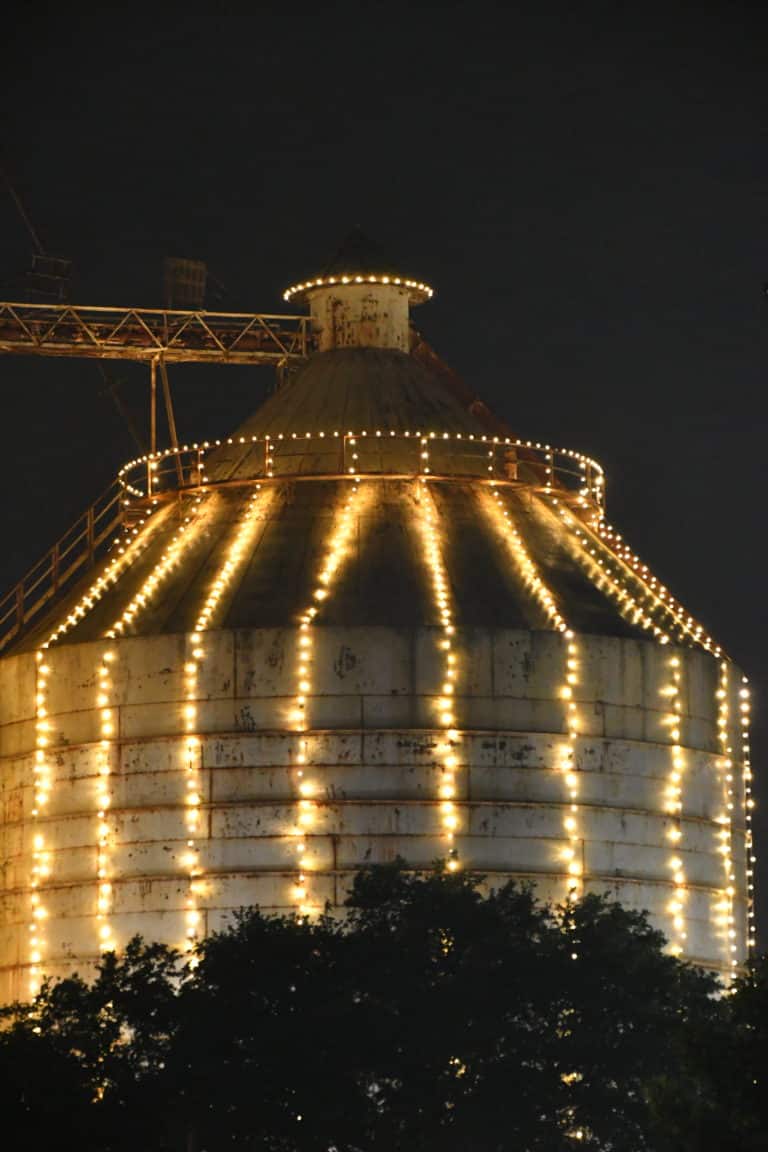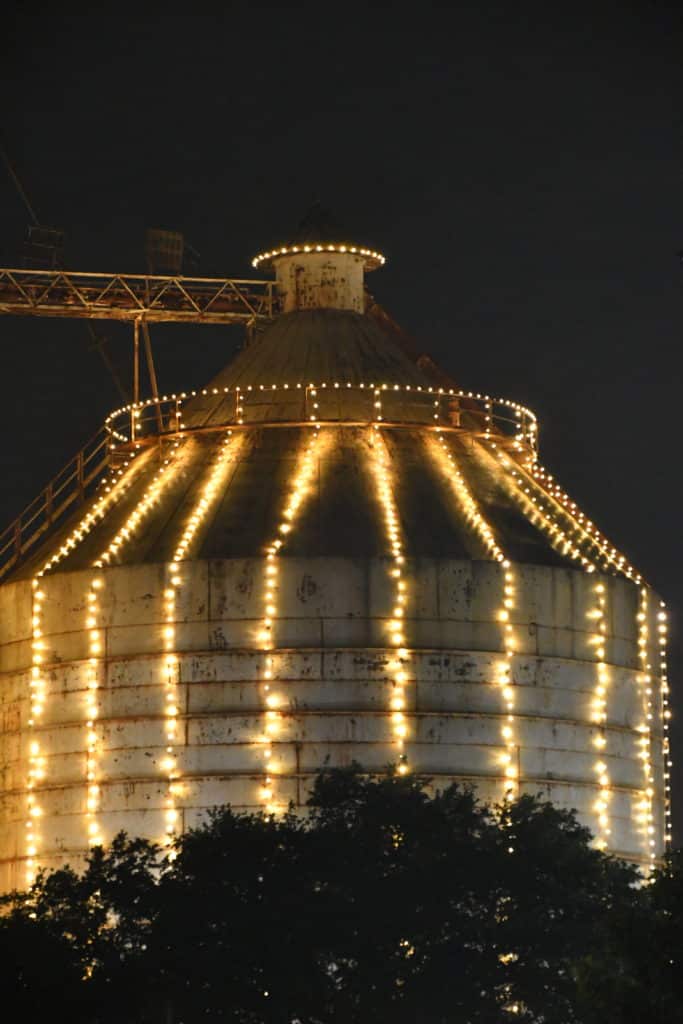 Shopping and Eating in Waco
The lists below are just a compilation of my favorite places to visit when I am there. I get take a day trip once in a while and hit up as much as I can while I am there. The sweet tea is always a must as well as grabbing a few "Silo Cookies" to take home and save for later.
If you get down on a Saturday, the Farmers Market runs from 9 am - 1 pm. I hope you're lucky enough to find the Nightlight Donuts trailer while your there. They serve the best cronuts you'll find outside of NYC.
Things change so rapidly down there that it is different almost every time I visit. Again, this is just a list of my favorite places to visit, but I always seem to find something new and exciting while I am there. I will try my best to keep this updated as I find new GREAT places.
Thanks for reading and if you find an amazing place that is not on this list, let me know and I will check it out and add it in!
Antiques
La Salle Shoppes - This shop is around the corner from Magnolia Table, if there is a long wait this is a great place to check out while your waiting.
Laverty's Antiques - one of Joanna Gaines favorite shops
Cameron Trading Co Antiques Mall
Cedar Chest Antiques 1 and 2 - These antique malls were feature on Fixer Upper and have been named some of Joanna Gaines favorites to shop at.
Shopping
Magnolia Market - Chip and Joanna Gaines homewares shop and gathering grounds. You will find the infamous silos here, the Silo's Baking Co., and the Magnolia Seed and Supply, as well as food trucks surrounding the lawn.
Gather - press the bell for FREE Champagne, it really works!
Spice Village - a collection of small shops that fills an entire floor of an old warehouse building.
Harp Design Co. - Clint Harp's shop of Fixer Upper Fame
JDH Iron Works - Jimmy Don's shop - From Fixer Upper
Brazos River Supply Shop - New GREAT menswear shop
January Letterpress
Fabled Bookshop and Café (opening fall 2019)
This is a TINY list of what is now available, new shops are opening weekly!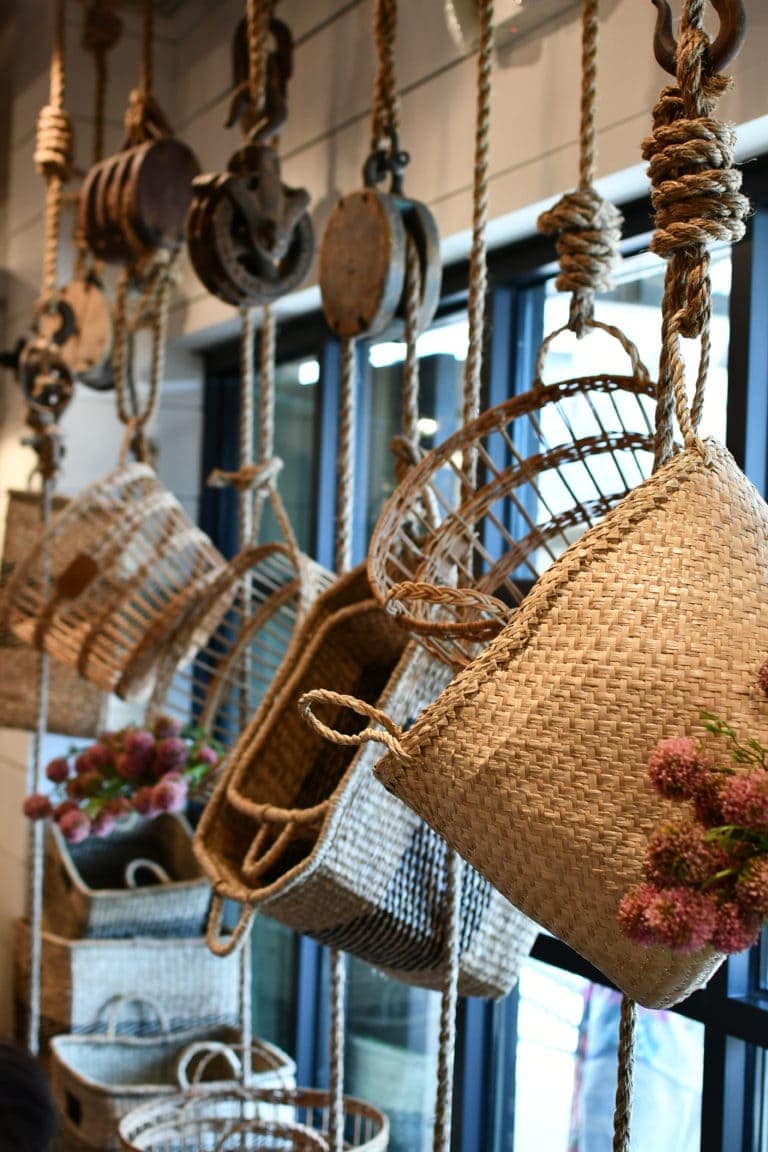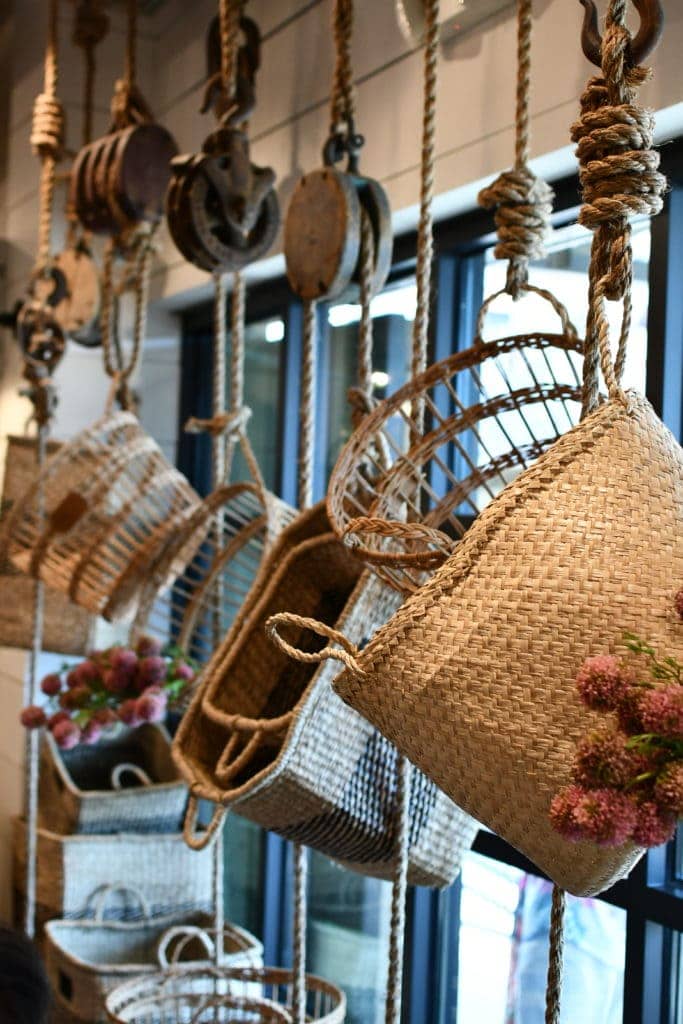 Coffee
Pinewood Coffee Bar
Native Sons Coffee Roasters
Common Grounds - Heavily featured on Fixer Upper!
BRÛ Artisans Coffee Works (I haven't been yet but this place is supposed to be great)
Fabled Bookshop and Café (opening fall 2019) - Can't wait to check them out!
Just a few of my favorites!
Food
Schmaltz's Sandwich Shop - The best deli sandwich you will ever have, they are these round sandwiches on these fresh buns that are buttered and toasted. They are out of this world delicious!
Magnolia Table - Get there as early as you can, there is a wait almost year-round. Going on a school day when kids are in school and people are at work is usually your best bet. Mondays and Tuesdays in fall and winter are the best times to visit.
Silos Baking Co. (Silo Cookie is all you NEED, you can also get at the takeaway market at Magnolia Table, this would be my suggestion if you are visiting in the summer the line at the silos is ALWAYS crazy)
Milo All Day (LOVE, LOVE, LOVE this place, happy hour burger is my favorite, but you can't go wrong with anything Chef Cory makes!)
Trujillo's Mexican (the Sour Cream Chicken Enchiladas are where it's at!)
Vitek's BBQ - This is the home of Chip Gaines favorite meal "The Gut Pak" and Joanna designed the interior of the space just before the started filming Fixer Upper.
Heritage Creamery (Best Ice Cream, Have the London Fog)
Alabama Sweet Tea @ Magnolia Market is a MUST!
Health Camp (Fresh Burgers, awesome little diner-style food)
Alfa Omega - Mediterranean Food - I haven't actually been here yet, it was recommended to me by a new friend I made at a special Magnolia event I attended but looks really good.
Nightlight Donuts - They are always somewhere different, check them out on instagram to see where they will be.
Harvest on 25th - Vegan, Vegetarian - I don't follow a vegetarian diet but this was also a recommendation given if that's your thing!
Adventure - Things to do
Waco Mammoth National Monument - The tour is $5 and 100% worth it! So cool, Waco was a Colombian mammoth breading ground at they tell you all about it! Plus you can get a National Park Stamp!
Heritage Homestead (Restaurant, Pottery Shop, Gristmill (Fresh Milled Flours), Blacksmith, Basket Weaving, Fantastic Cheese Shop) This place is really great, and more shopping of all handmade wares for the home!
Dr. Pepper Museum (This was actually Great! And you can get an old fashioned soda from the fountain at the end)
Visit the Waco Suspension Bridge (one of the oldest in the country and what the Brooklyn Bridge was modeled after) and walk the trails they around it.
Ok y'all, I could literally talk about Waco all day. I am also a great tour guide, I have taken many family and friends and they are always blown away but all the info I can spit out. Feel free to message me if you have any other questions or need some tips for getting around!