The joy of this simple Yogurt Cake is that it can be flavored with any citrus you love. I use blood orange here because I look for every excuse to use them when they pop into grocery stores, but it is equally good with Meyer lemon, clementines, or key lime. The tender is cake is, should I say it, well, darn near PERFECTION, at least, it is a super enjoyable cake at any rate!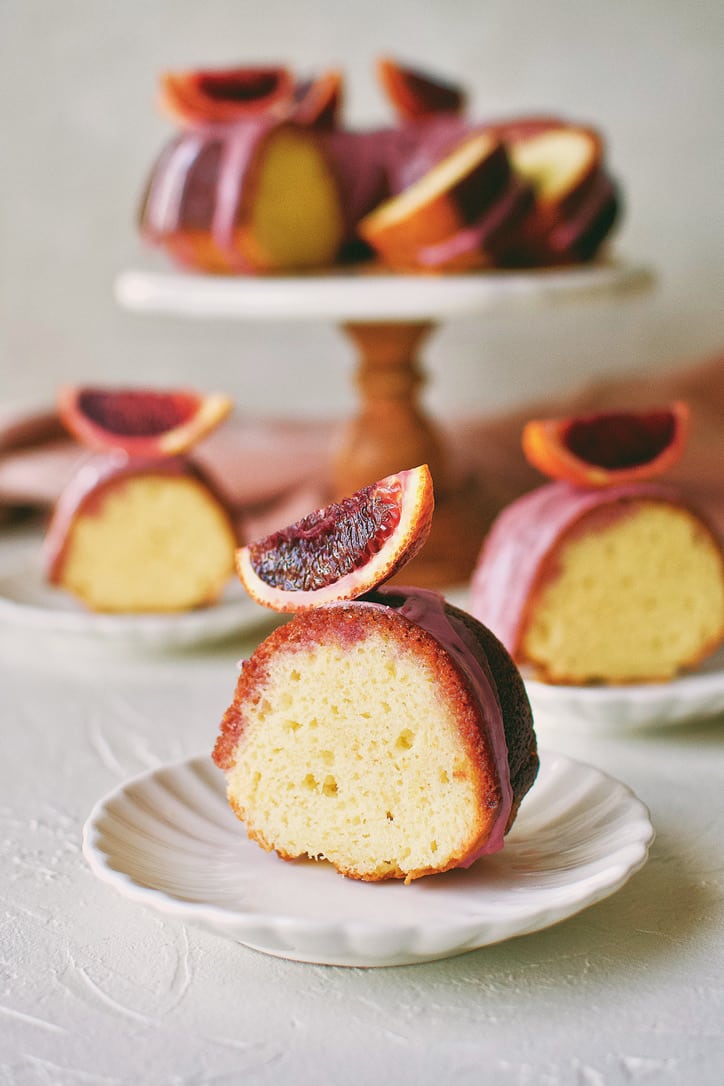 And the one thing I say CAN NOT be skipped is the soak. The sweet blood orange syrup that you brush on and gives the faint effect of a classic English drizzle cake as it drips into the cake. Don't be shy with the soak, use it ALL, if you eliminate anything you could drop the glaze if you wanna cut some sugar out or you don't have the ingredients for it, but keep the soak!
How to make Yogurt Cake
This is one of the simplest cakes you will ever make, and it has such a fantastic, dare I say it again, perfect, texture, that you will have it become your go-to in a hot second! I mean can I just make this cake forever and always?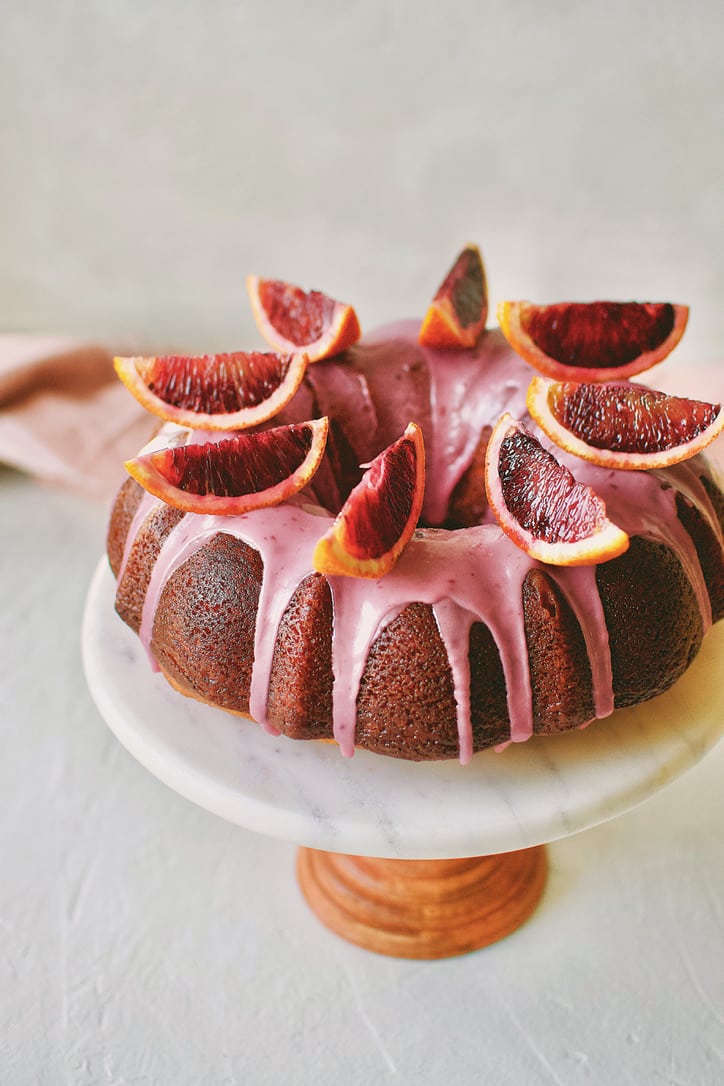 Prepare you pan
The first thing I do with making a bundt cake is brush my tin with butter and then give it the faintest whisper of flour over that. You want to be careful not to cake the flour in or it will show in your finished cake. Aside from being unsightly, you will taste it, and that's super unpleasant. Additionally, a spray with flour in it, or real butter and flour are the ONLY ways to do it, any other will not yield the visual perfection you want in a bundt.
Make the batter
Now let's make the cake. As a Chef I like to set up all my ingredients for easy of and to make quick work of making my cake. But you can turn this into a one bowl wonder and whisk together all the wet ingredients, then add the dry, and finish with folding in the oil.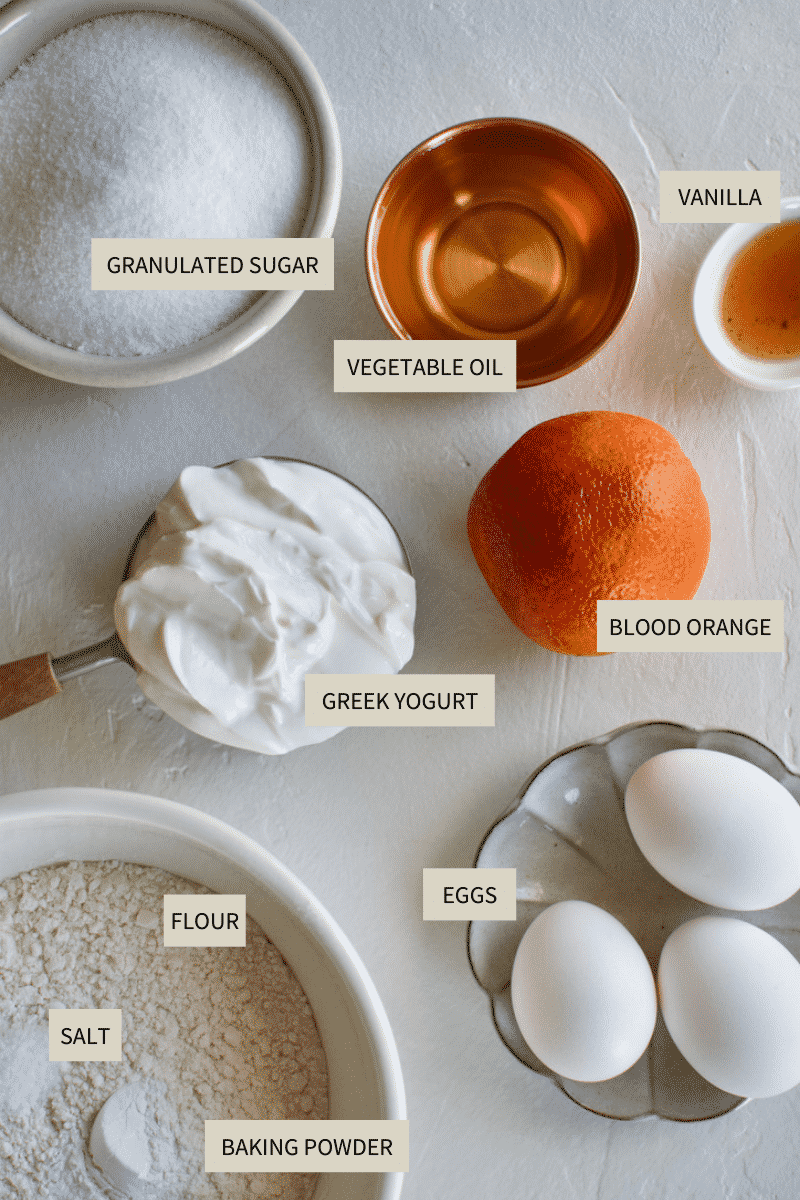 Now let's expand on that all in one method. I am a huge fan of not having to do more dishes than I MUST. I mean, I do love cooking so there is always a dish to clean, but minimizing is always my goal.
So when making this at home, first measure all your wet ingredients into a large bowl. Whisk them together to get everything evenly dispersed. Then add the dry in and whisk until almost no flour lumps remain. Next, add the oil and switch to a spatula, and fold that in until it is completely worked in. Finally, place the batter in your already prepared pan and bake!
Make the soak
While the cake is baking prepare the blood orange simple syrup that you will soak the cake with while still warm from the oven.
It is super easy to make, just combine the juice of about 2 blood oranges and some sugar in a small saucepot and bring it to a simmer. You just warm it long enough to get the sugar to dissolve completely. Let it cool and brush the cake with it after it bakes and cools in the pan for 10 minutes.
Then make the glaze while the cake is cooling by combining blood orange juice and powdered sugar until you get a thick glaze. I should be super thick, but still pourable. When the cake has fully cooled drizzle the glaze all over the cake.
You can garnish the cake with some wedges of blood orange for an extra taste with each slice of the Yogurt Cake. Slice, serve, and enjoy.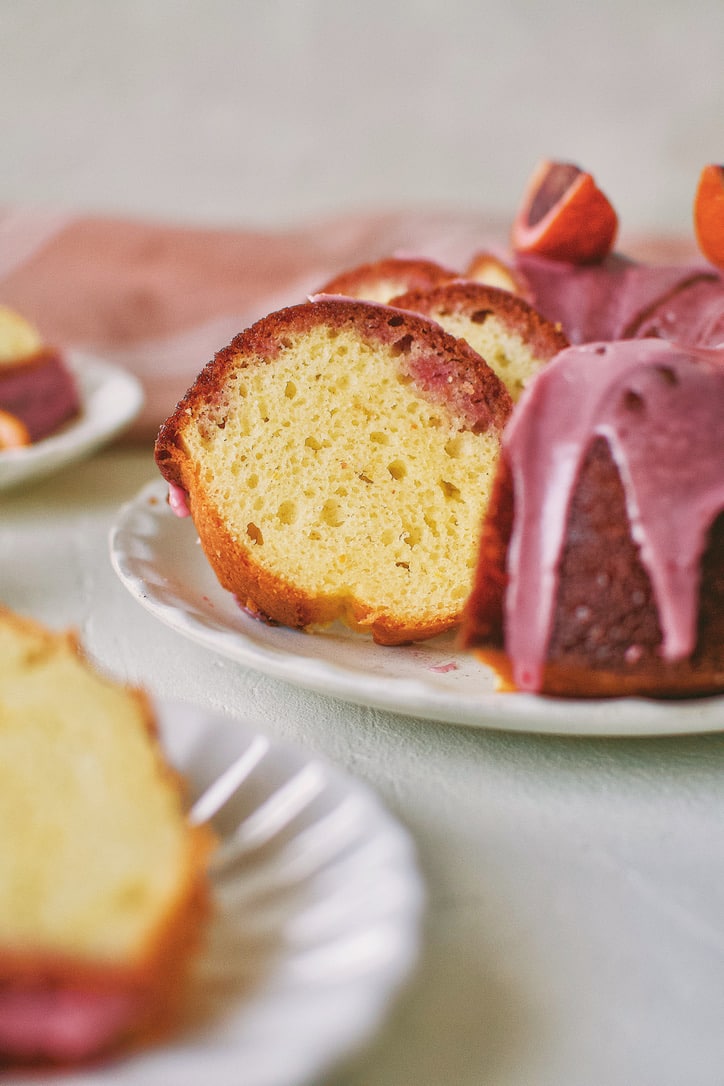 What to serve Yogurt Cake with, or after.
I think it would pair beautifully next to my Sparkling Pear and Elderflower Lemonade for a fresh spring/summer treat.
I also think it would round out an easter feast beautifully if you can still find the blood oranges that long. Make my Roasted Rack of Lamb and Roasted Potato Salad and serve this cake to round out the meal.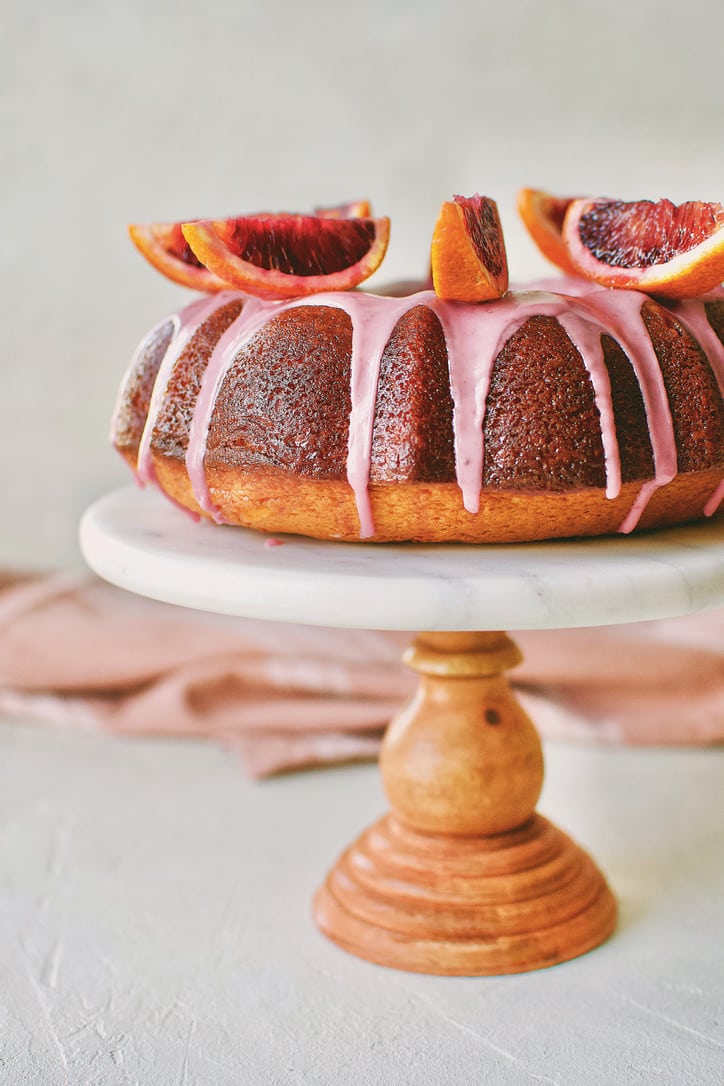 Did you make this recipe? Let me know by leaving a review or comment! And be sure to sign up for my newsletter, and follow along on Instagram, Pinterest, and Facebook!
Did you make this recipe? Let me know by leaving a review or comment! And be sure to sign up for my newsletter, and follow along on Instagram, Pinterest, and Facebook!