Don't be fooled by this play on words, this potato salad is made with potatoes that have been roasted and are served when made at room temperature. It hits all of the flavor profiles right in the face and topped with some jammy eggs and bacon, I might have just knocked my socks off! I hope you enjoy my Roasted Potato Salad with your dinner soon, it would even be great for Easter dinner.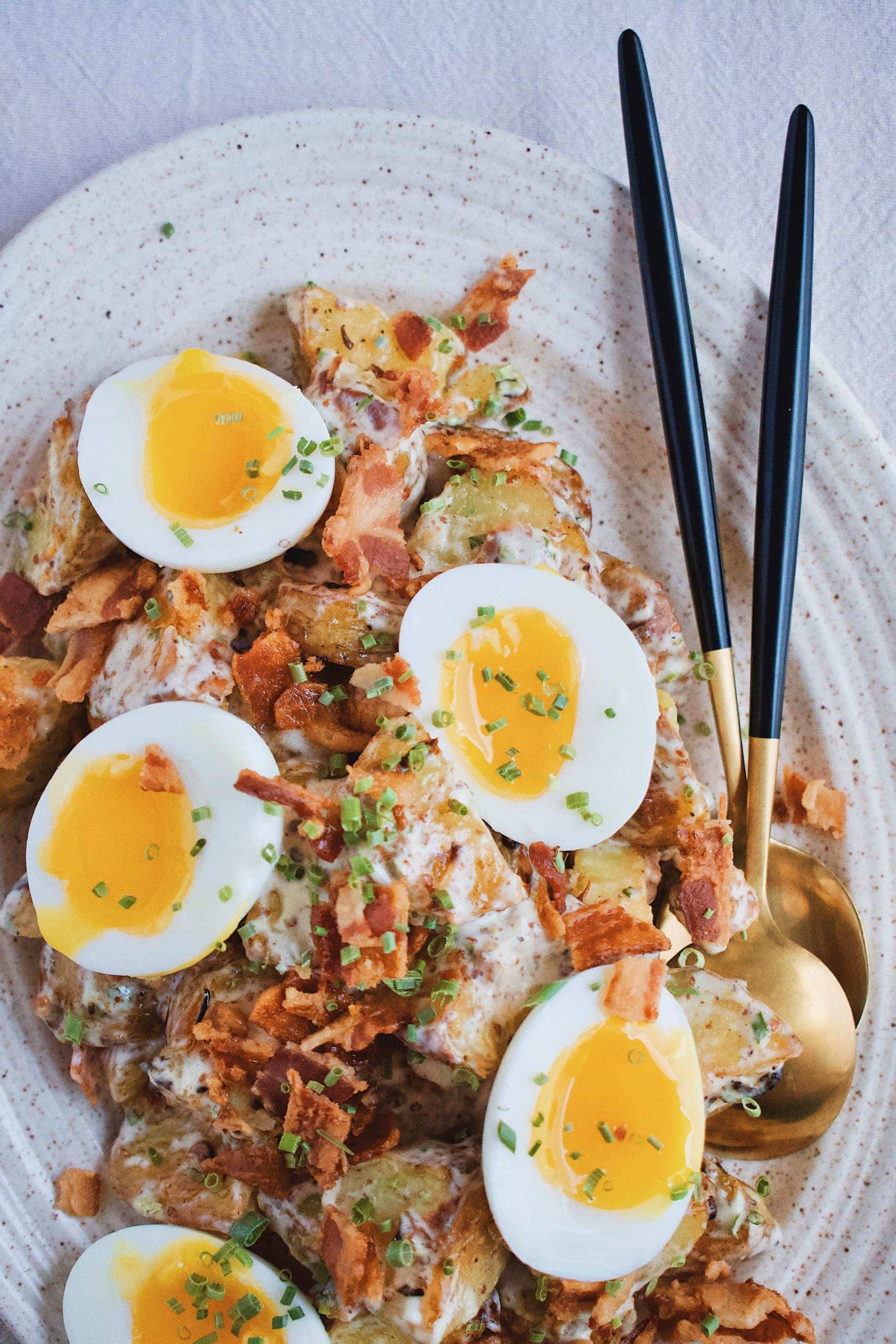 Y'all, I have got to tell you, I am really proud of this dish. It ticks all the boxes for me as to what a potato salad should be, in my mind at least, while updating it. I stepped outside my comfort zone a little bit and I couldn't be happier.
Roasting the potatoes...
The salad starts off with the perfectly balanced potatoes that have first been steamed and then roasted. This two-step process may seem like it is a bit much for a potato salad, but it is completely necessary to achieve a perfect end result.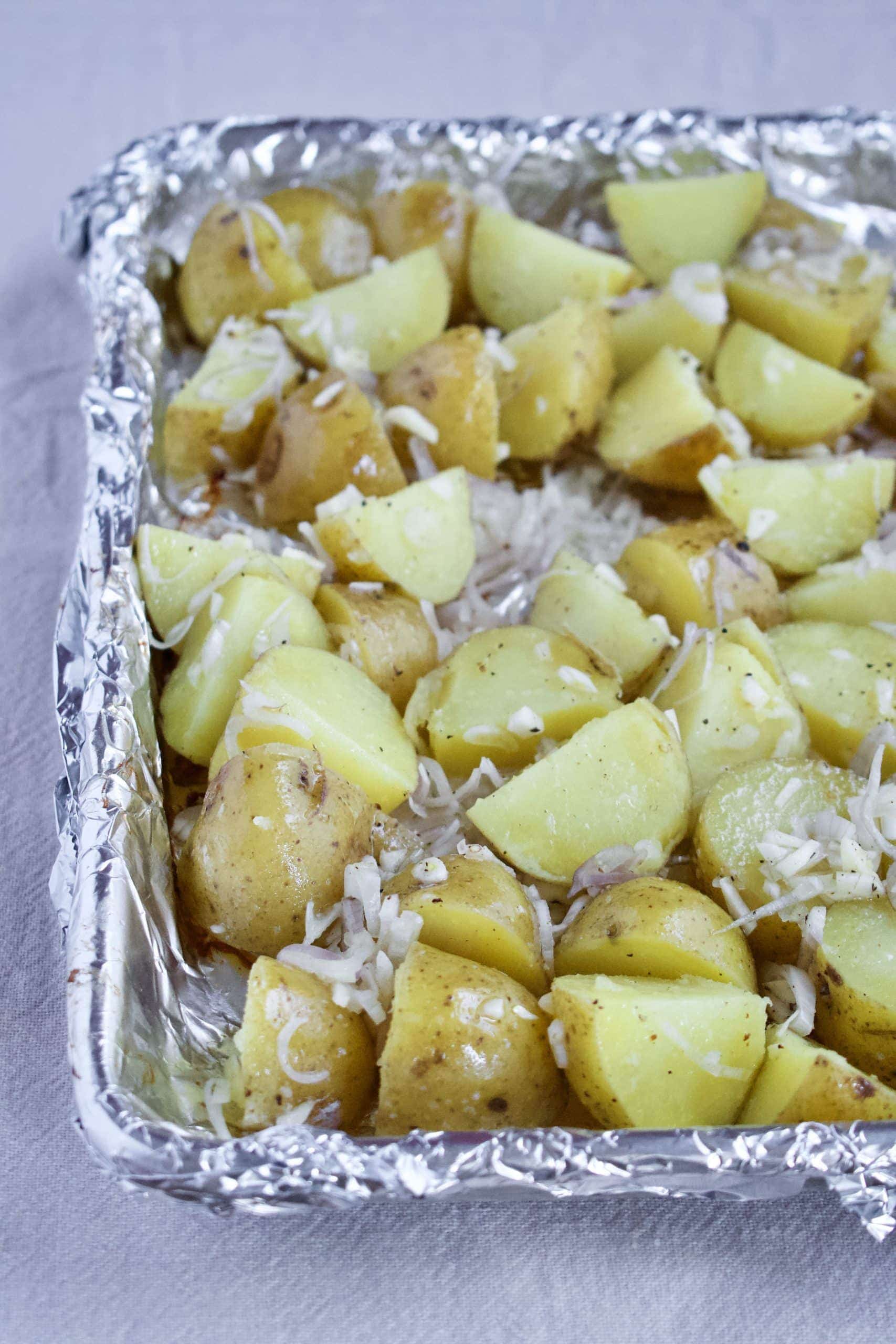 I am going for something similar to an English roasted potato, crisp on the outside and fluffy and creamy on the inside. This is much of what makes this roasted potato salad great. I also roast with some shallots and garlic, adding just another fantastic layer of flavor.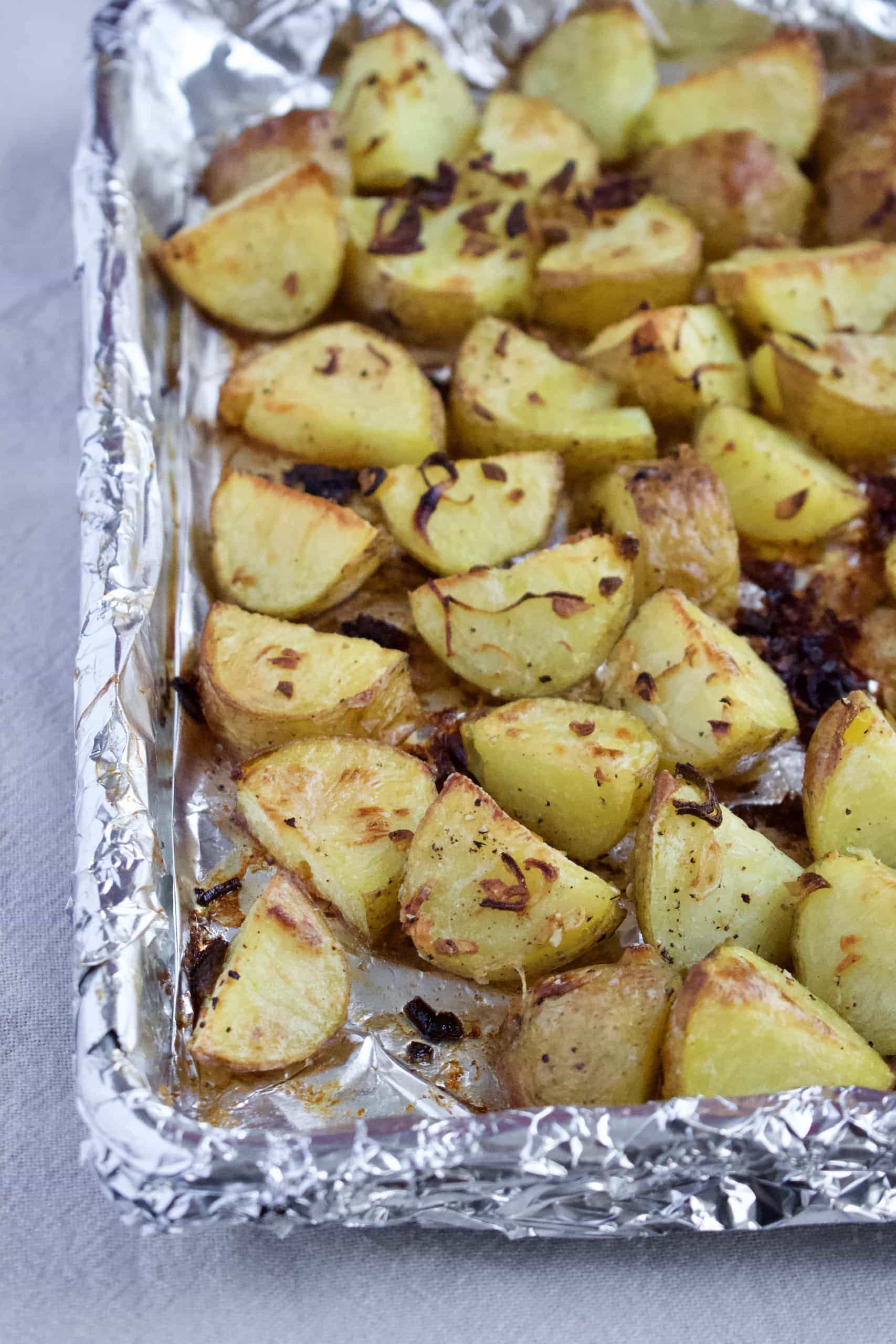 P.S. While the oven is on and these potatoes are roasting, throw some foil on a sheet pan and cook your bacon, at 400 degrees for 20 minutes for a perfect crisp!
Preparing the dressing
This is a super simple dressing that I whipped up that is in keeping with traditional potato salads while giving it a fresh new spin that keeps it from being sludgy like something you might find in the grocery store. Potatoes, eggs, mayo, and mustard are the basics of most potato salads, I have just rearranged them in a fun new way.
The dressing is a simple mixture of mayonnaise, creole mustard, and white balsamic vinegar. This mixture creates a wonderfully balanced dressing that is creamy, yet light, with a sharpness coming from the mustard and the vinegar that balances the creamy potatoes beautifully. It is literally a balance of those ingredients because we have seasoned and roasted our potatoes, when you dress them they are ready to go!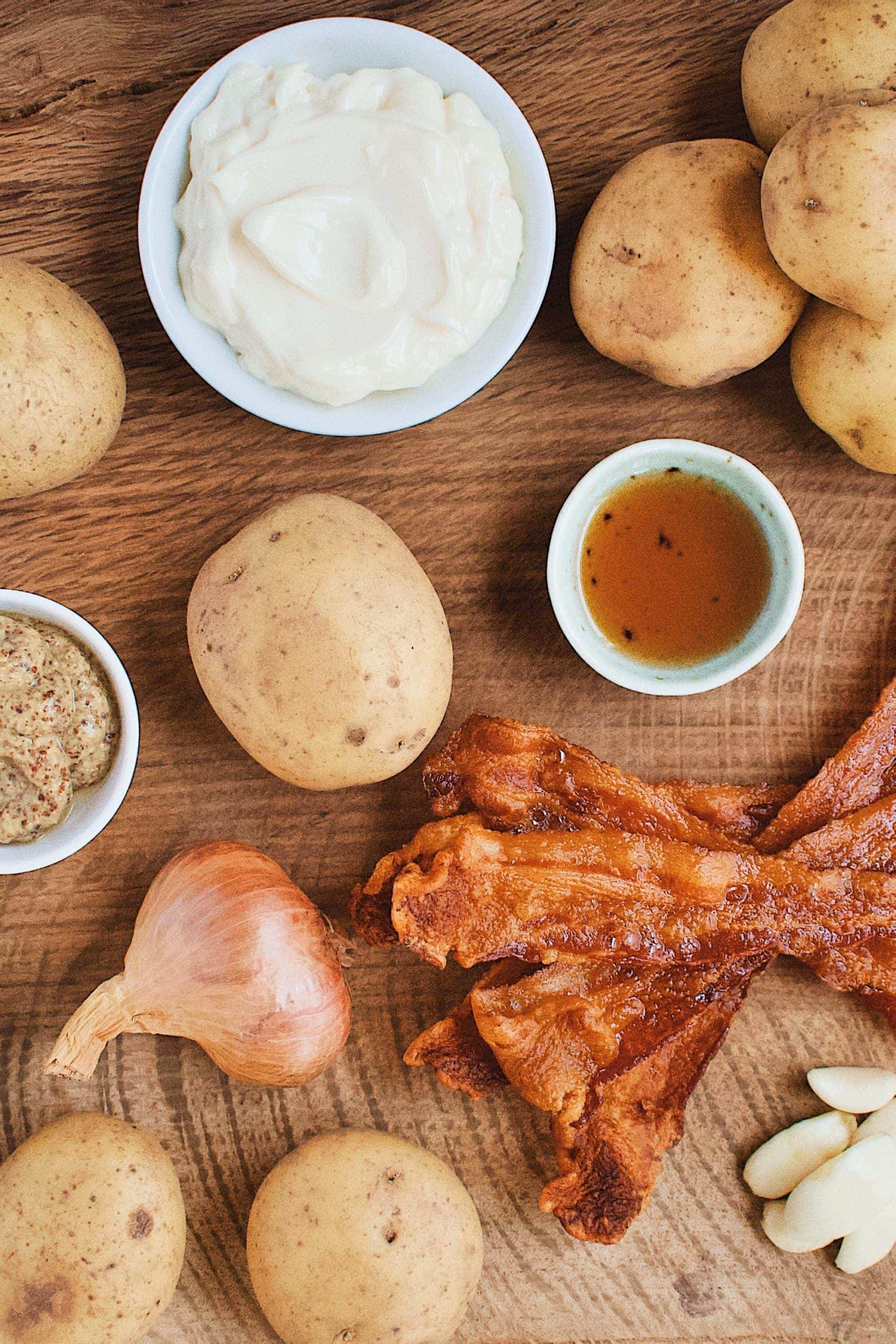 Preparing the eggs
Ok, I know what you are thinking right about now, another step!? But it is 100% worth it, and if you are making this around Easter time, just do a couple of eggs to this effect and set them aside for this salad. I promise you're going to love it as soon as you try it!
They are done by simply bringing a pot of water to a boil and cooking them for 7 minutes. Remove from the water and place in an ice bath for 5 minutes to stop the cooking and keep the center nice and jammy like you see in the pictures. Peel them gently under cold running water, the running water helps the peel remove easily and in larger pieces, just work gently so you don't break the egg, it will be more tender than a hard-boiled egg.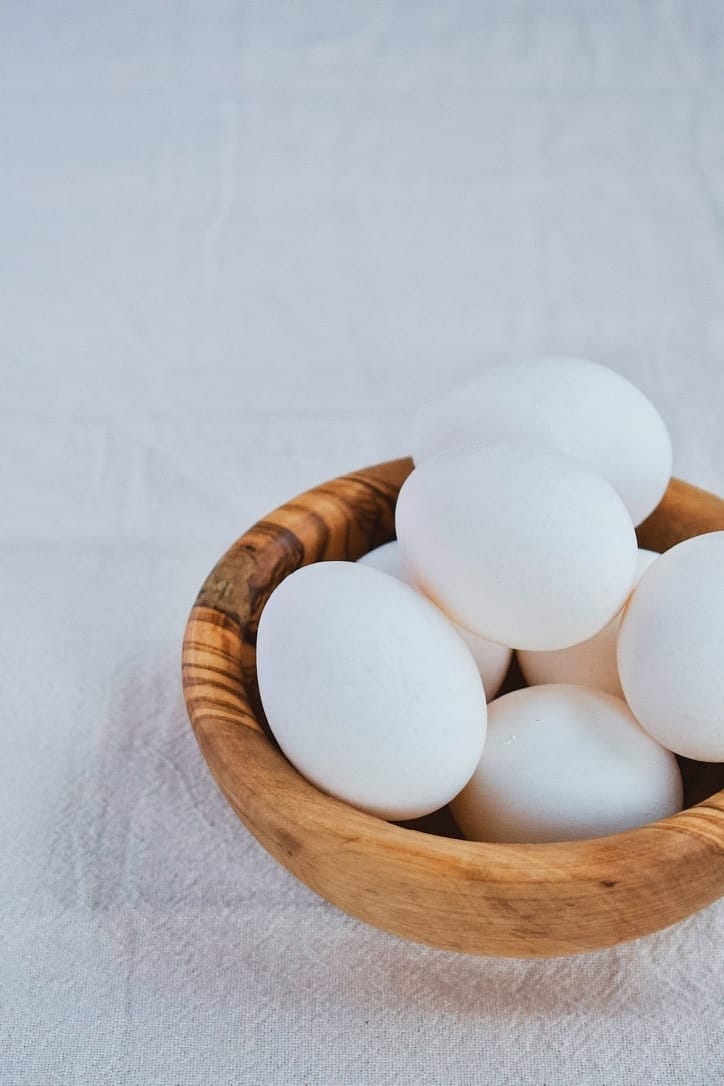 Did you make this recipe? Let me know by leaving a review or comment! And be sure to sign up for my newsletter, and follow along on Instagram, Pinterest, and Facebook!