Y'all, I have become just a little obsessed with making my own coffee creamers at home now. This Candy Cane Coffee Creamer is everything that I have always wanted store-bought creamers to be. That is the joy of customizing at home.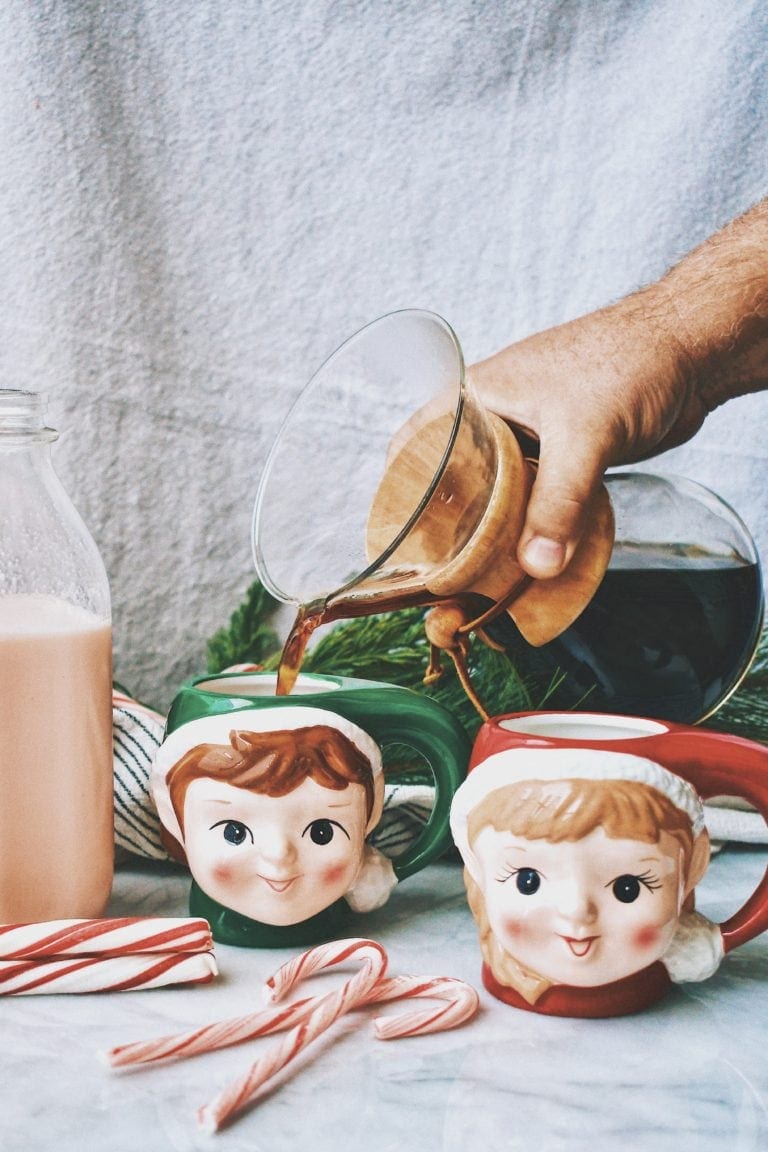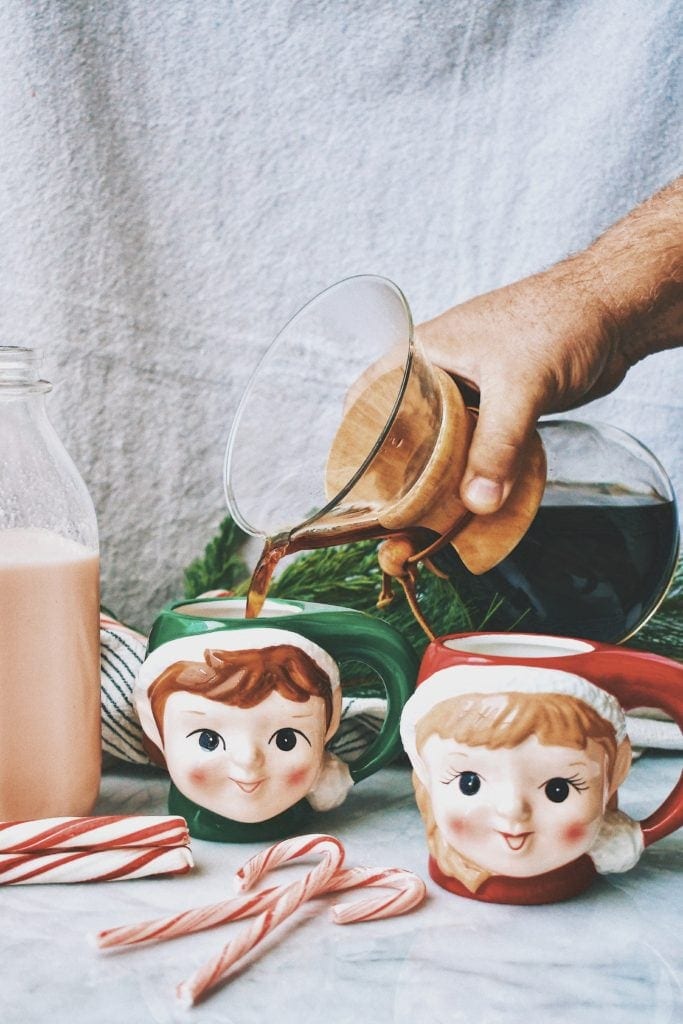 Making Homemade Coffee Creamer
Now let's jump in the kitchen and grab a few of those extra canes off the tree and make this recipe today. I like 6 candy canes to this volume of milk. But go crazy if you like it extra spicy or sweet, throw a few extras in there.
This is also a great recipe to throw in your back pocket. At the end of the season, you can throw any candy canes left on the tree in a pot of milk and extend the fun into morning coffee time. What could possibly be better than Candy Cane Coffee Creamer?
Nothing if you are a Christmas Elf!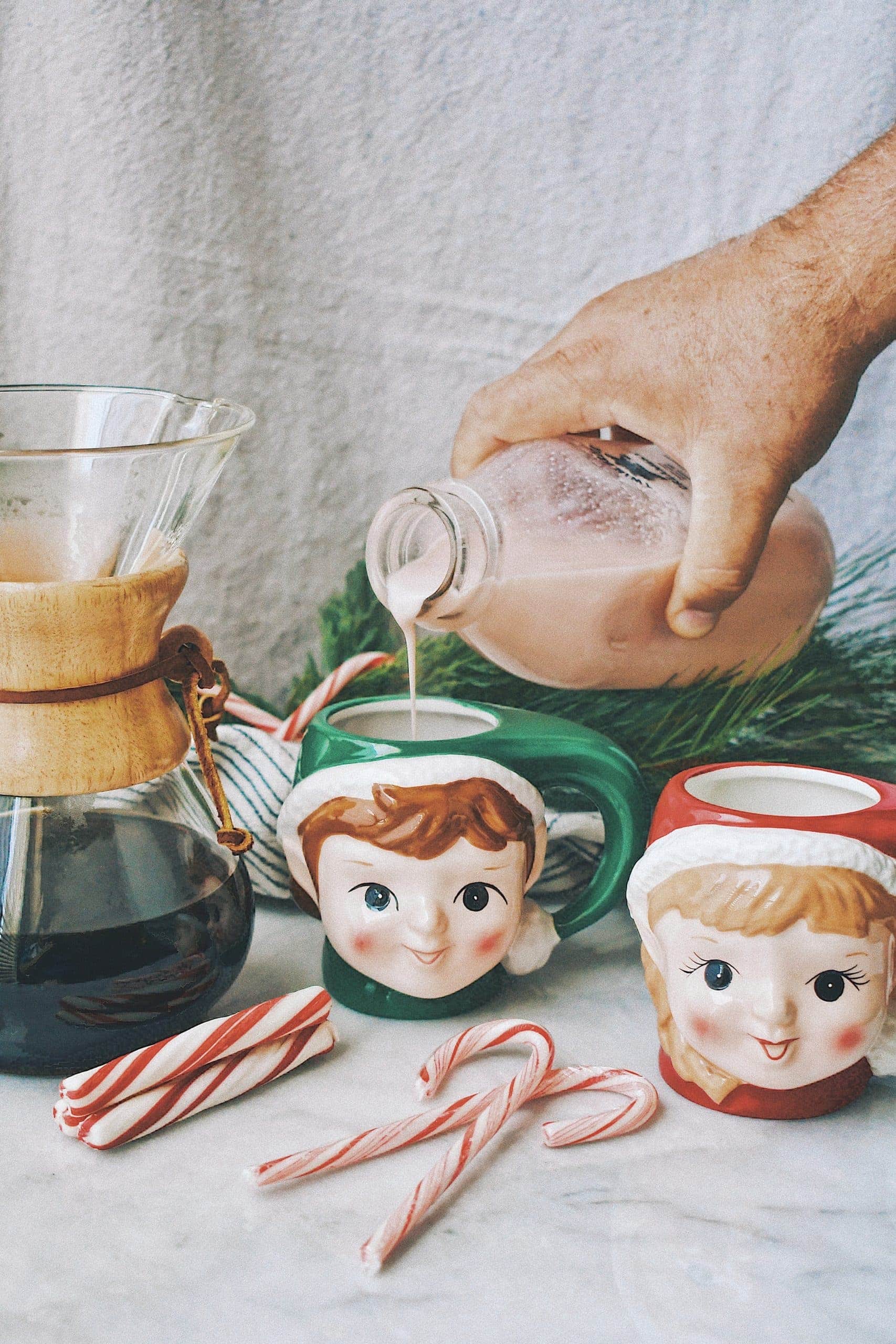 I always have a hard time letting go of Christmas. It might be because it put a good deal of work into it. I put up 19 lighted trees, so that probably has something to do with it.
I just love Christmas so much that now I have to have a tree in every room. It keeps me excited and I usually leave it all up till as close to Valentine's Day as I can. And if you don't know I love celebrating and decorating for pretty much every major holiday, so send a brother your best storage ideas, lol!
But this coffee creamer may be just the jolt I need to keep the spirit alive while I begin putting my trees away. Give it a go and let me know how you like it and how many candy canes you end up putting in yours!
Did you make this recipe? Let me know by leaving a review or comment! And be sure to sign up for my newsletter, and follow along on Instagram, Pinterest, and Facebook.