Originally a food of farmers and laborers, paella has come a long way from its humble beginnings. It is a dish that can be inspired by whatever you have on hand at the moment, and will always satisfy! My Chicken, Shrimp & Chorizo Paella recipe is just my own, fun interpretation, half the fun is making it your own, no go have some fun!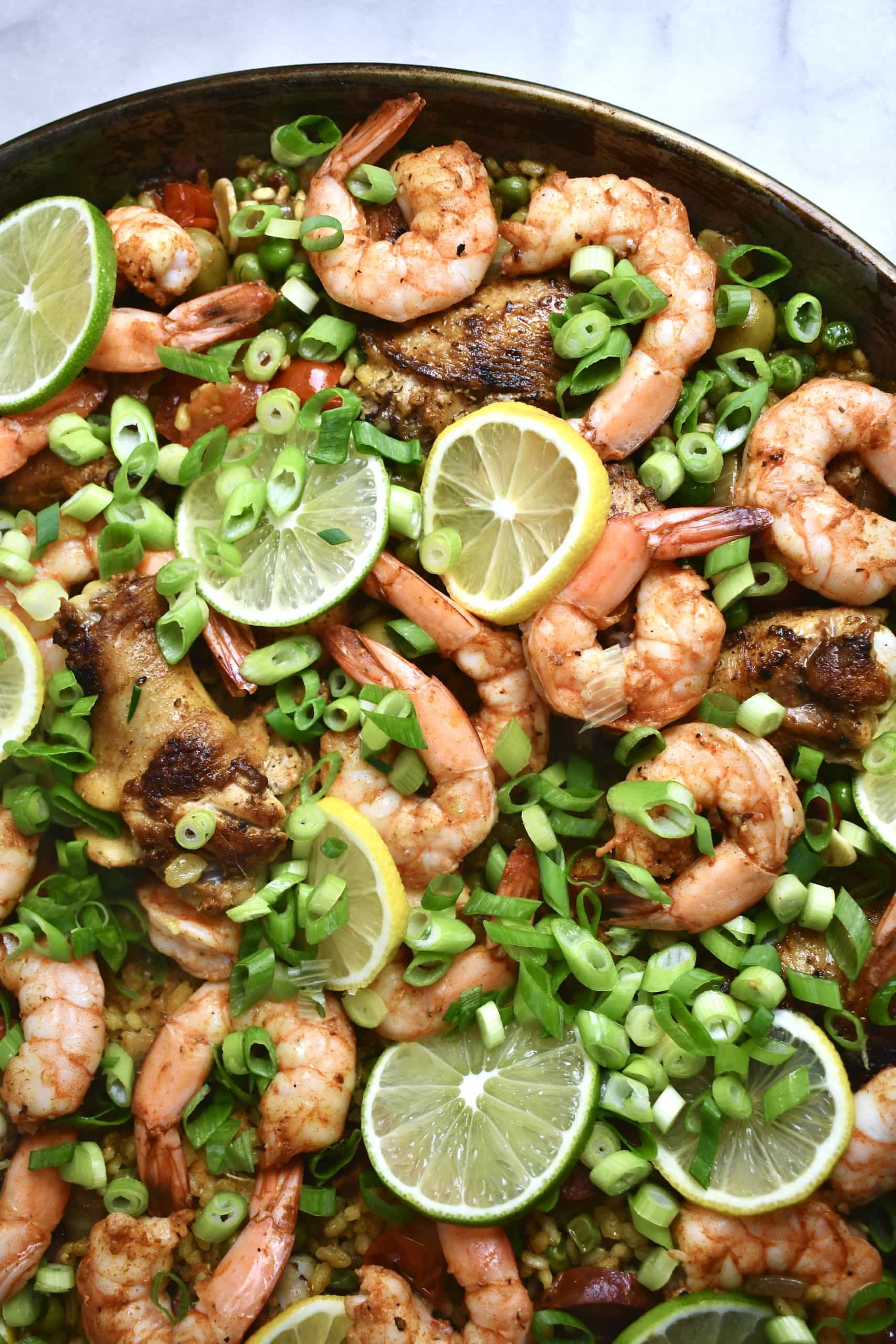 a little history of the dish
Paella got its start by being the lunchtime meal that fed the farmers in the middle of the field where they worked. It was usually made over a wood-burning fire and was filled with whatever was growing around the rice fields.
Tomatoes, onions, and snails, with a few beans, added for flavor and texture. Rabbit or duck might also have been added, and for special occasions, chicken plus a touch of saffron for extra special color and flavor.
Paella was also traditionally eaten straight from the pan in which it was cooked with each person using his own wooden spoon. This is truly a dish that brings people together and that is what it is intended for!
If you are really in love with knowing more about where paella got its start and how it got its name, click HERE for more history!
Making Paella at Home
Where you can find the most joy in creating your own personal paella is in applying a few basic techniques, then switching up the ingredient list to fit your style. The #1 tip I can share is when it comes to your proteins know when to add them.
If you are adding chicken on the bone to the recipe, I would suggest searing it off at the bottom of the pan first, then adding in the veggies and rice to toast them. The chicken will take the longest to cook out of everything, so you want to start it first. But the seafood will cook much quicker, so you want to season it, but add it at the end just so it steams to perfection.
Now, paella gets its name from the actual cooking vessel itself, (paella means pan) but don't let that stop you from making it at home. I have a pan that I don't use nearly enough, so if you have a big frying pan, put that to work and enjoy it! Carbon steel pans also require a bit of upkeep like a cast iron, so be sure to take good care of it or it will rust.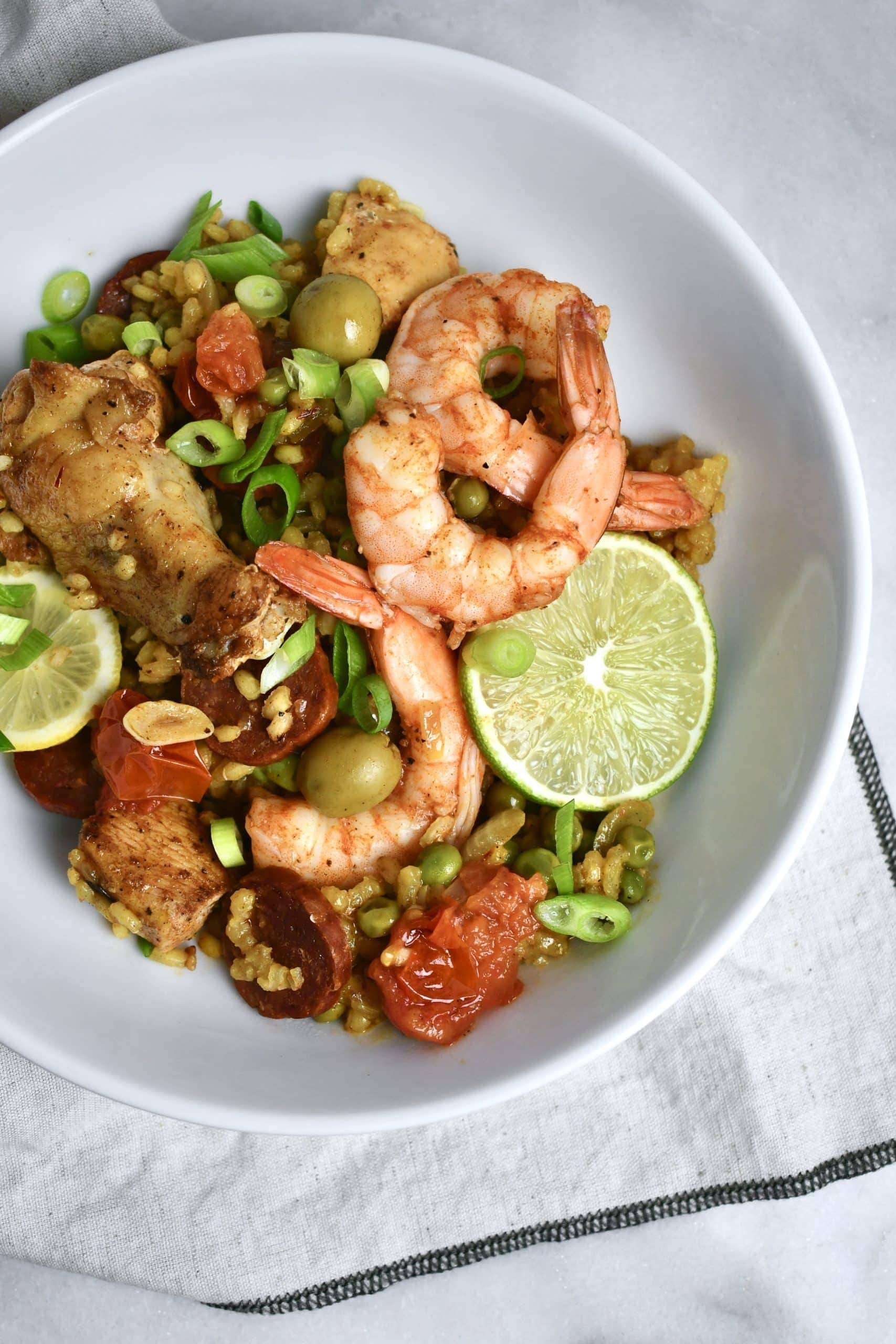 What gives Paella it's color?
Paella gets its classic yellowish color from Saffron. While buying a TON of saffron can be quite expensive, it is becoming more and more available in smaller quantities that are more attainable. You will only need a small amount to make a big impact so don't fear.
This is a great option, while it will up your per-person cost of the dish. It is an indulgence that I only make once in a while so I feel ok getting it when I need it.
You can also boost that color by using turmeric, or pimenton and other spices if you don't want to purchase saffron. Just know what you miss by not using it is the floral notes and tones the saffron provides. I like to use a mix of the sweet and hot pimenton even with my saffron when I make paella.
Did you make this recipe? Let me know by leaving a review or comment! And be sure to sign up for my newsletter, and follow along on Instagram, Pinterest, and Facebook!