I have come to the conclusion that I really just don't care much for chocolate unless it has something to do with peanuts or peanut butter. This Chocolate Covered Peanut Cake is pretty much everything you could ever want when dreaming of THE chocolate cake. The one of my dreams anyway!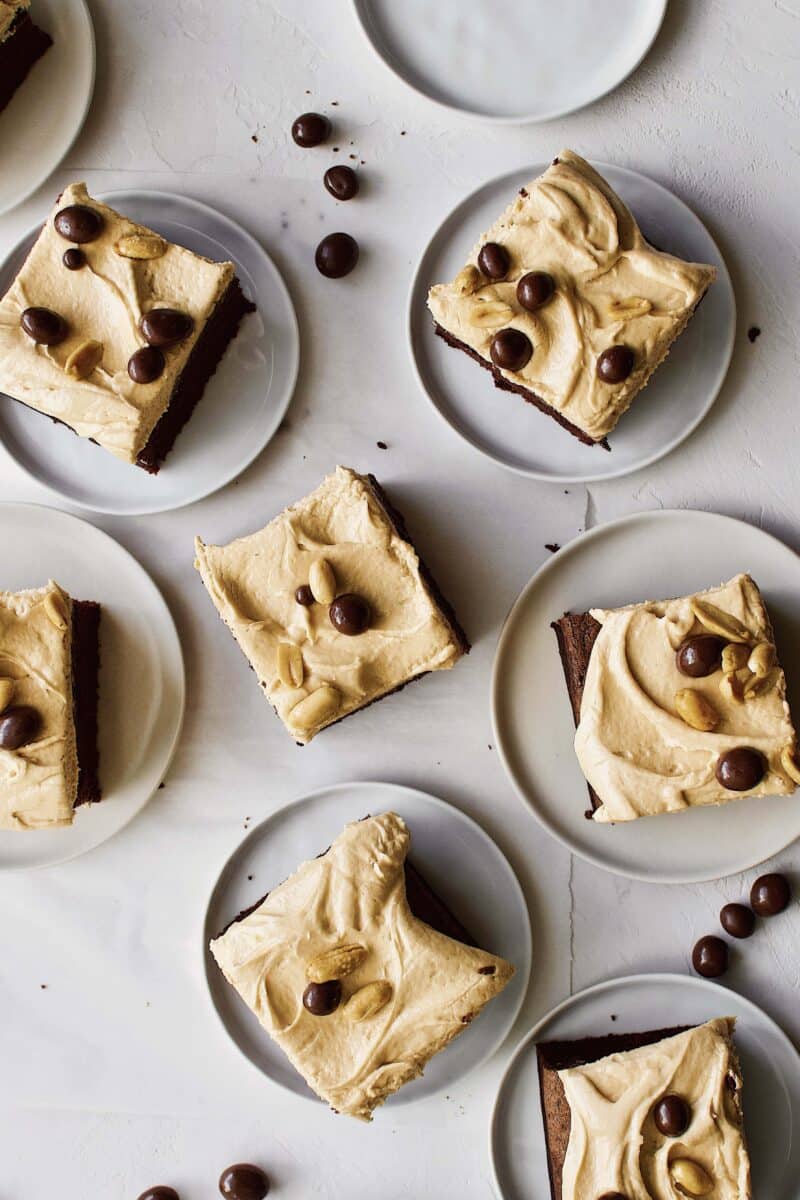 Chocolate and peanut butter are a classic combination that I personally LOVE! I really should own stock in Reese's because they are really the only candy that I care to eat. And to be clear, I really only care for the holiday shapes that are more peanut butter than chocolate, cause those are more protein than sugar, right?
That's what I like to tell myself anyway.
What you need:
This is a simple cake that requires a few simple ingredients that build just the right flavors you want in a chocolate cake. It is just sweet enough and perfectly decadent.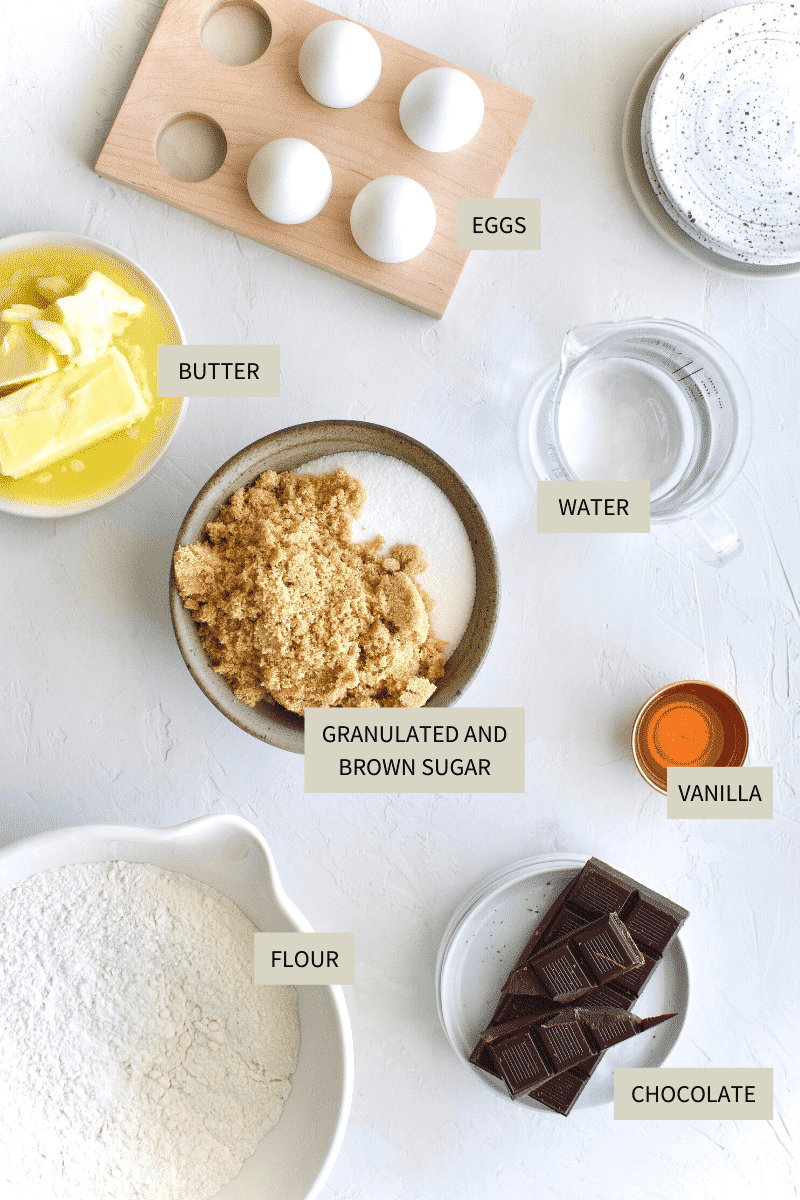 When it comes the chocolate, I like to use a bar of good dark chocolate. Because you are adding butter and sugar to the cake the darker the better. Even something bitter-sweet will be offset, I like the dark or bitter-sweet that I pick up at Trader Joe's, their pound plus bars are the best for baking.
Building the perfect Chocolate Cake
I love baking this cake in a 9x13 inch pan because for me it provides the perfect cake to frosting ratio when eating. And I'll talk more about the frosting later, but it is pretty heavenly!
Line your pan with overlapping parchment paper and place the batter inside. Smooth the batter so it is evenly dispersed through the pan.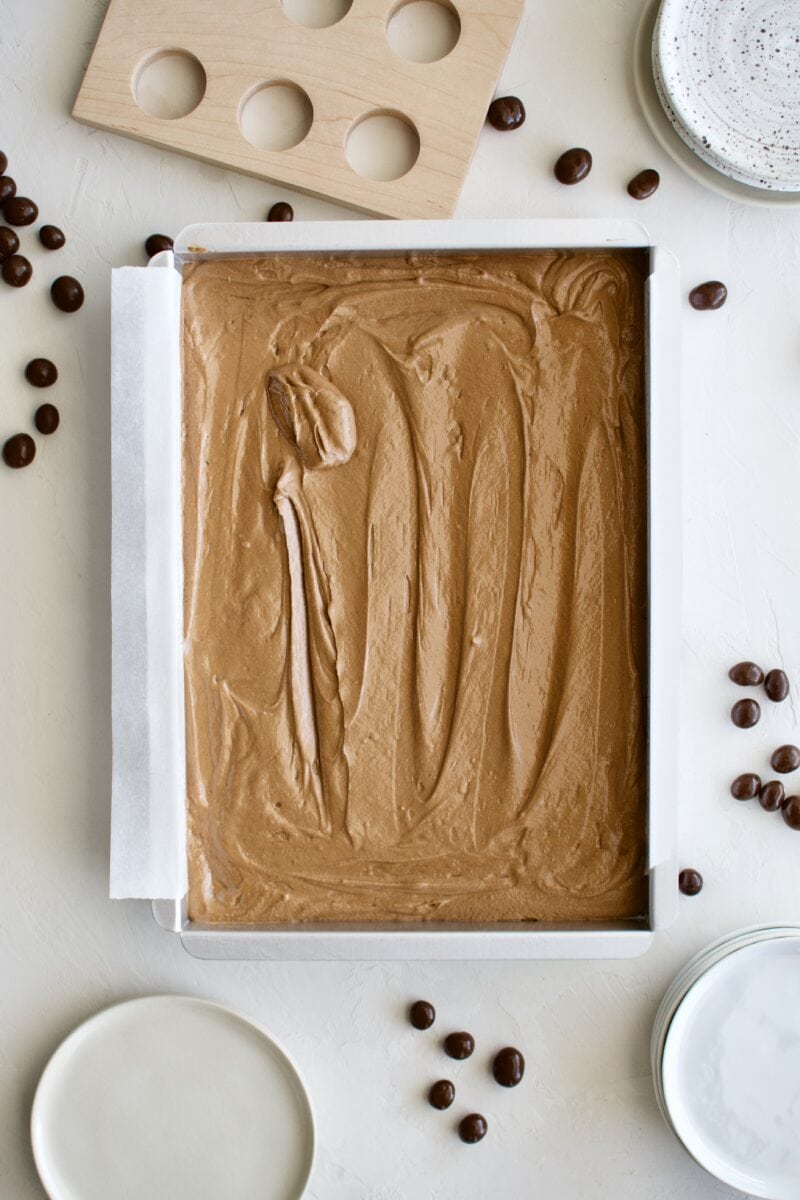 When done baking, let the cake cool in the pan for about 20 minutes and then you can turn it out if you choose. You can also serve the cake directly out of the pan if you want. Just be sure it is completely cool before you top with the frosting.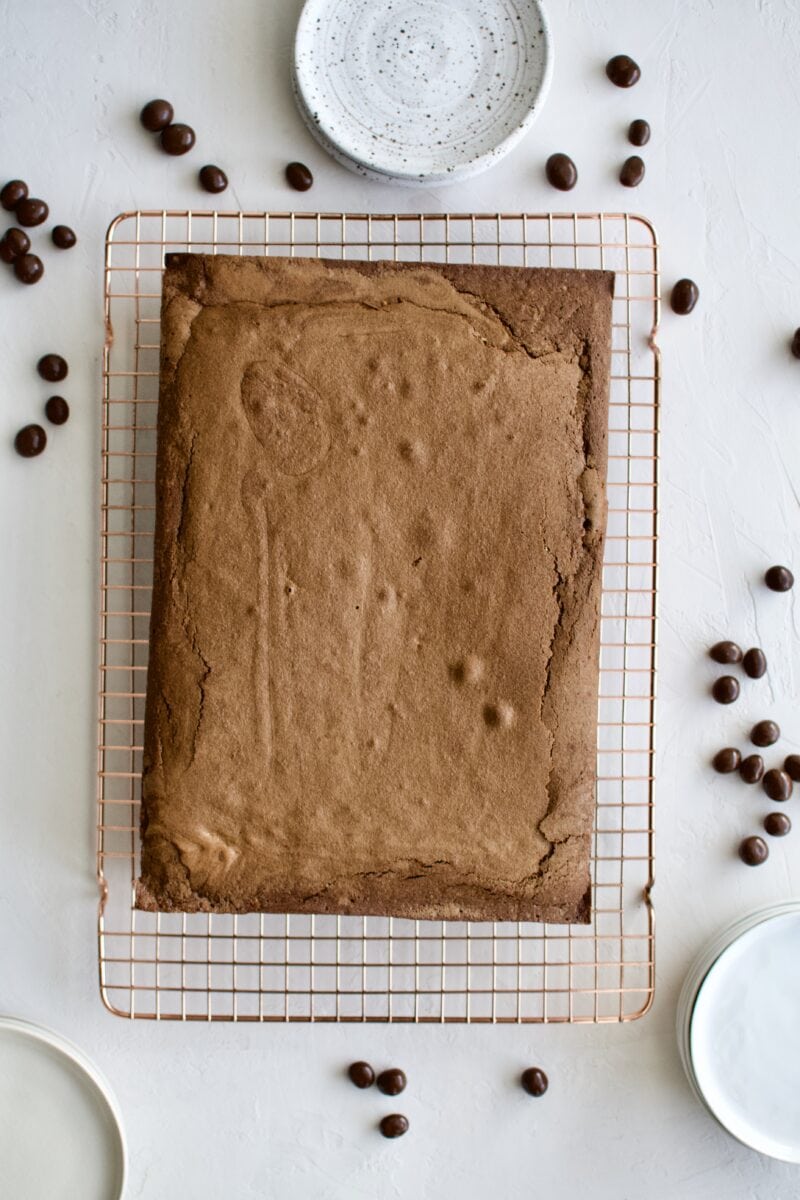 When it is time to frost with this AMAZING frosting, scoop ALL of it out of the bowl and place it on top of the cooled cake. To achieve the beautiful swirls, use the back of a spoon to press the frosting across the cake.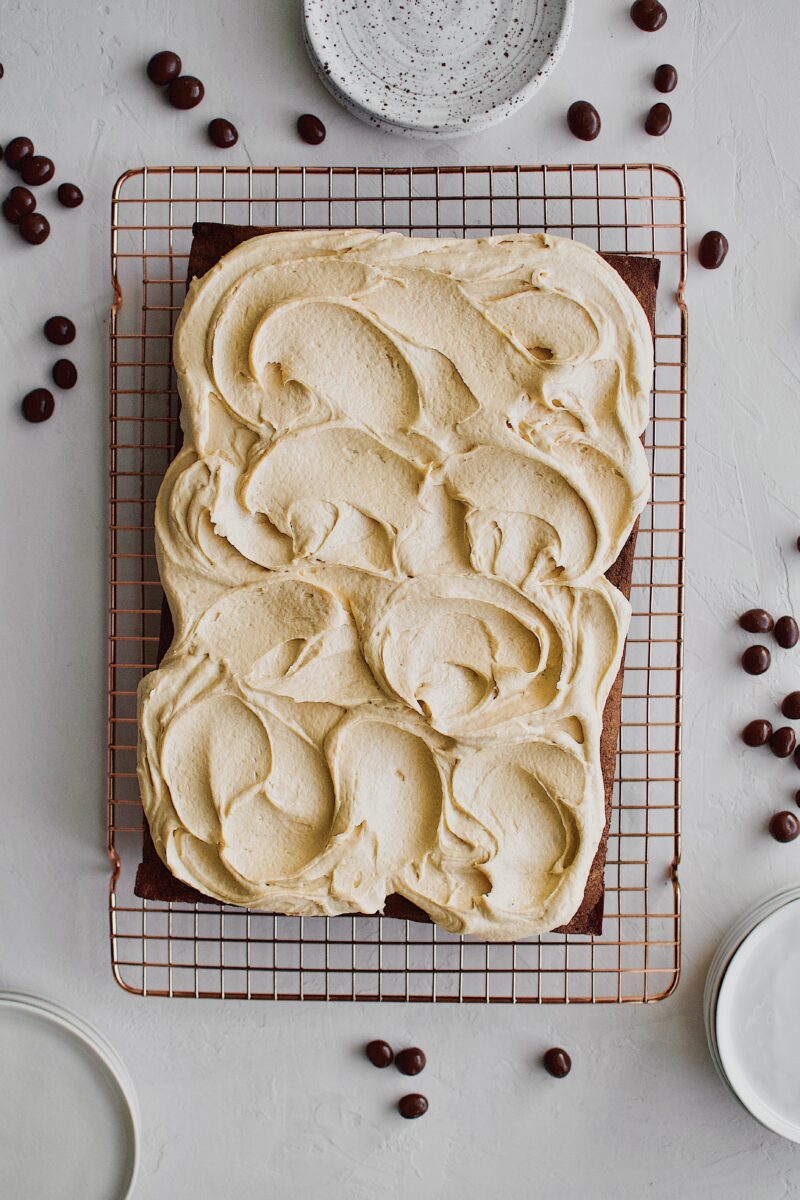 Now, this is what makes this a Chocolate Covered Peanut Cake. Sprinkle a handful each of salted peanuts and chocolate-covered peanuts across the top.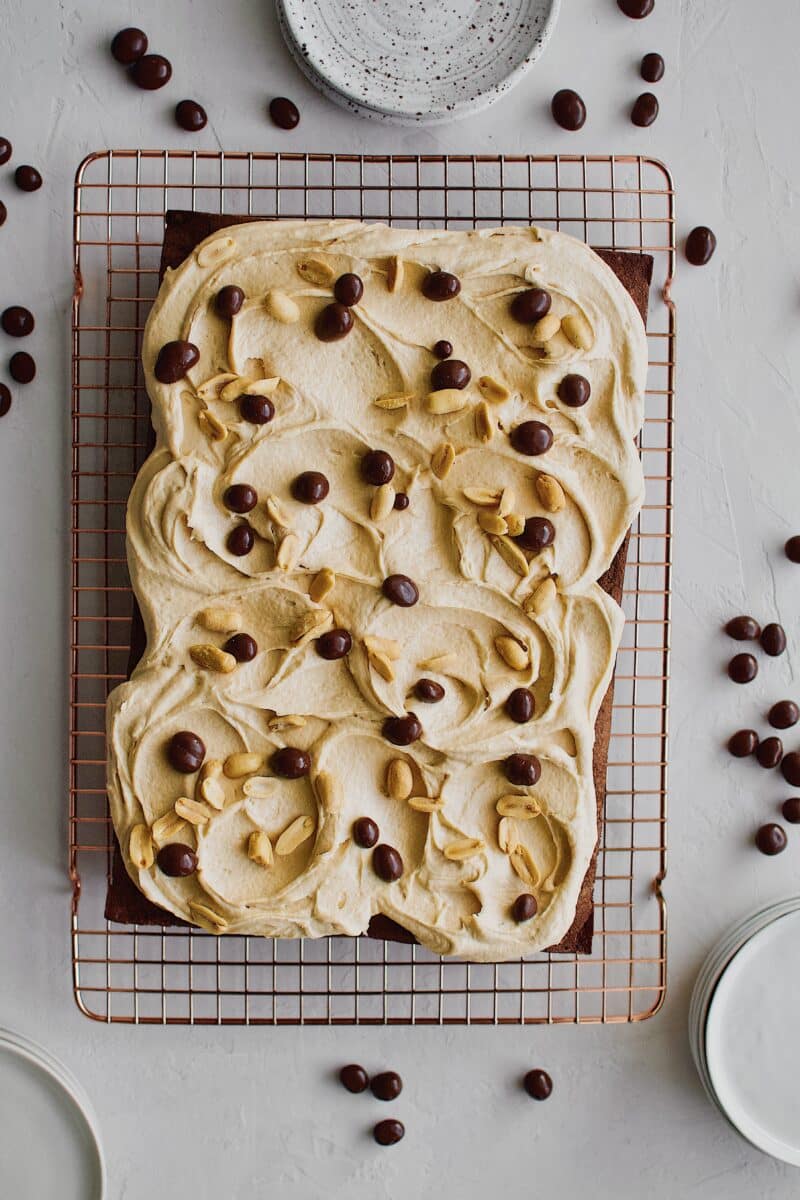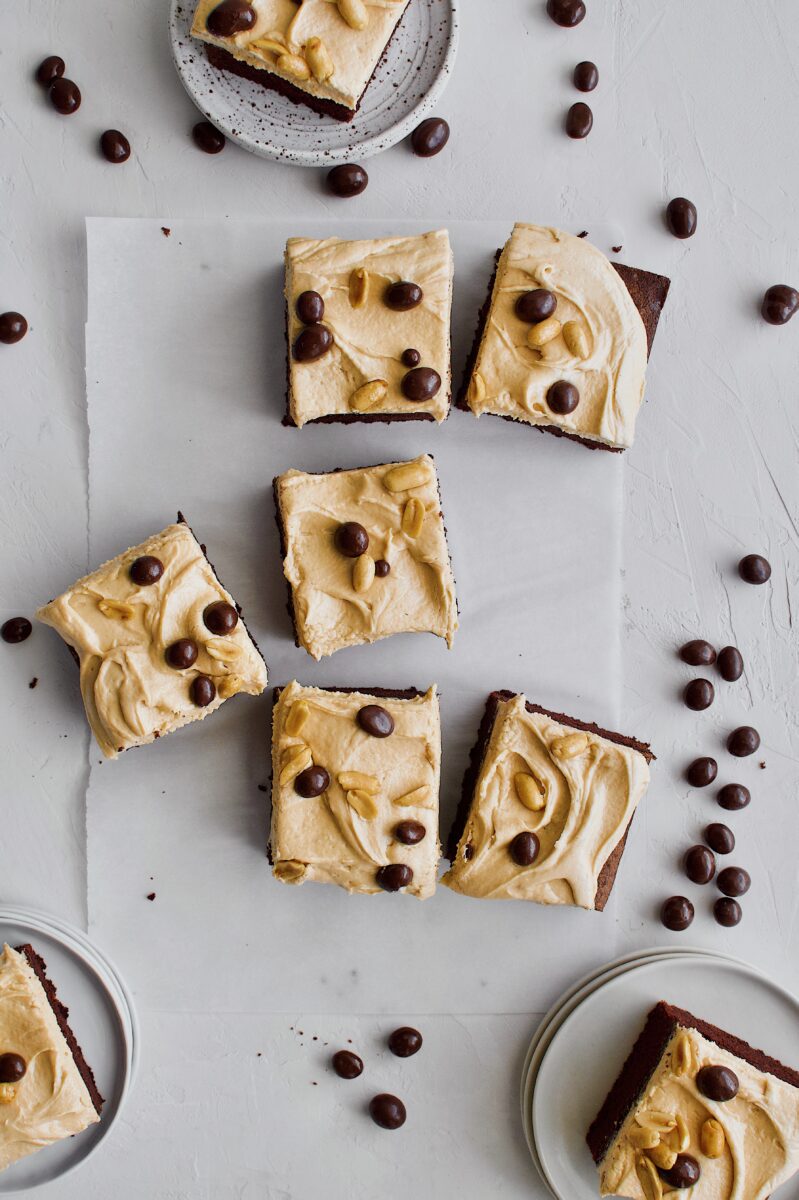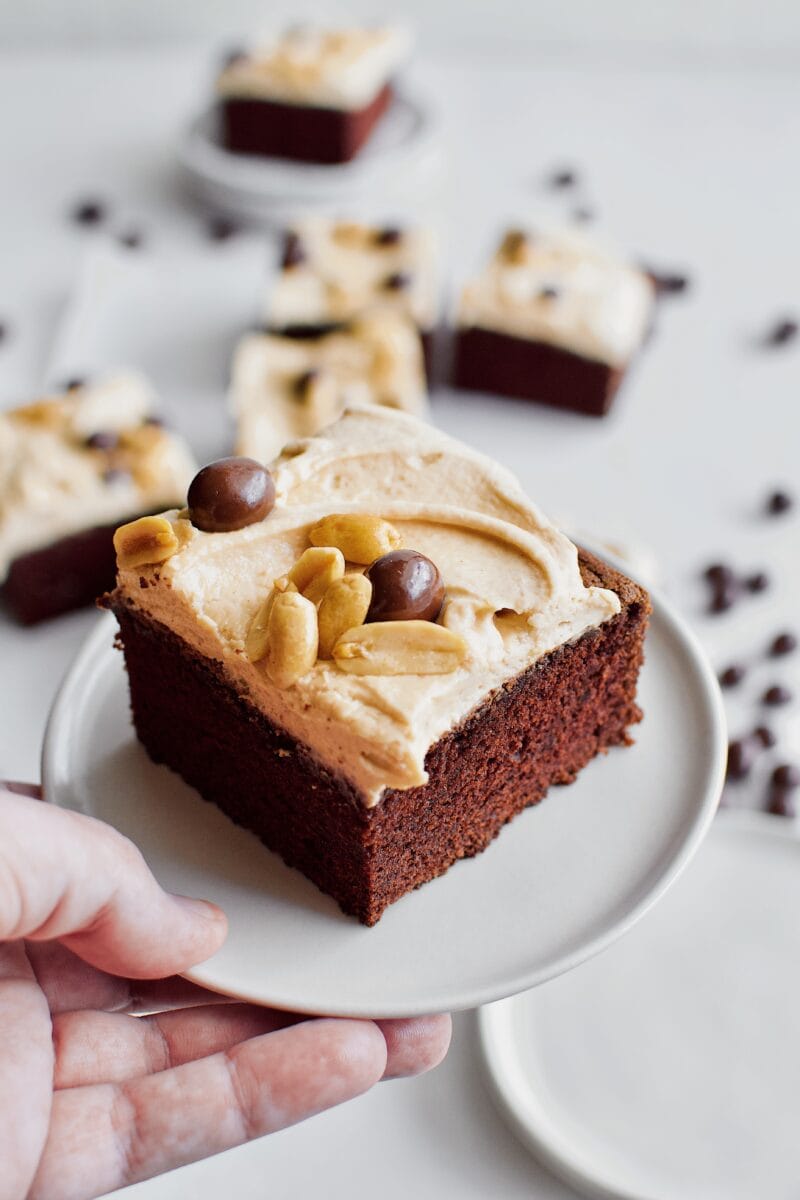 Did you make this recipe? Let me know by leaving a review or comment! And be sure to sign up for my newsletter, and follow along on Instagram, Pinterest, and Faceboo