I like to really beef this recipe up by adding a hearty helping of Italian sausage bolognese to the bottom of the pan and placing the Eggplant Parmesan Rollatini on top. It makes for a great contrast of flavor and texture and really makes this a meal, even for your hungriest eater! It takes a little time and planning to make, but once you get to assembly it's easy breezy from there.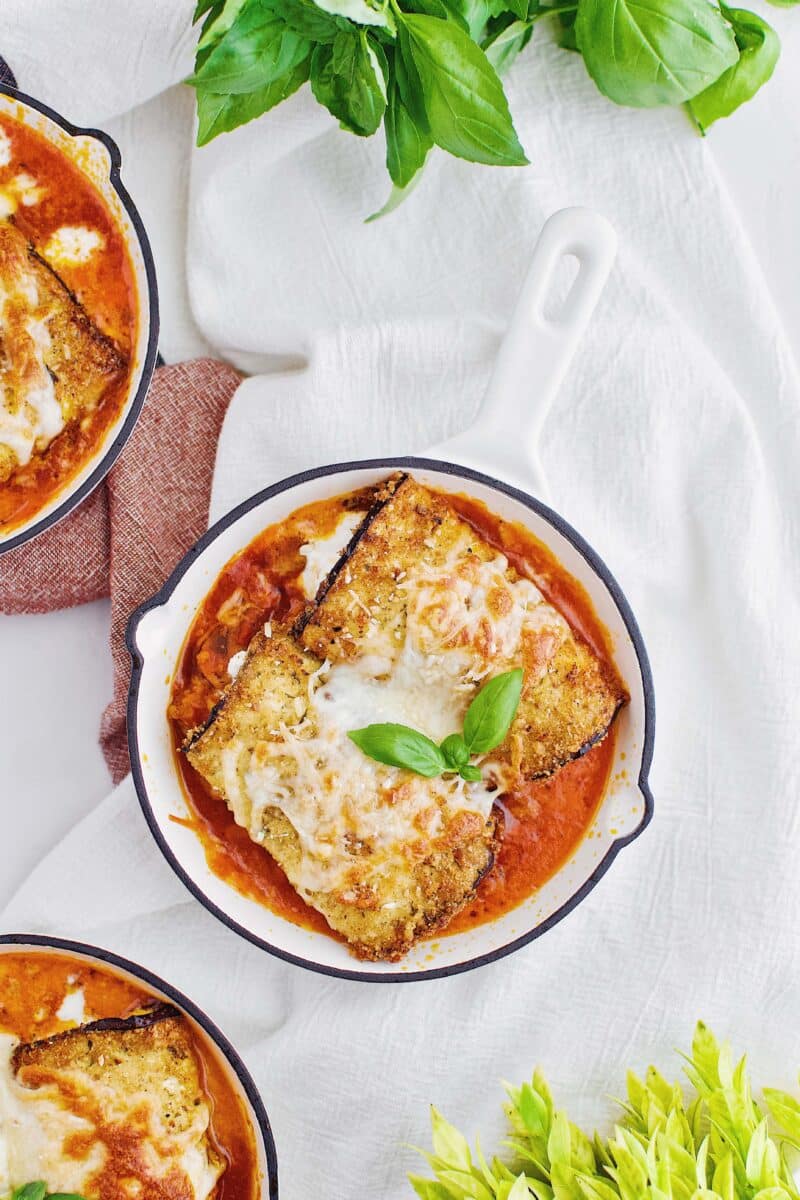 Preparing your ingredients
This recipe has a few components to it that I like to get a jump start on and prepare ahead of time if possible. The sauce is always better when I start it early in the day and let it simmer on the stove for a while, and the eggplant need a little attention before it is time to roll.
I begin by slicing and salting my eggplants. You will be slicing them pretty thin, so one really big one or two small to medium ones will do. I just usually try to find ones that are thin and long so I can make good rolls with them.
Once they are sliced I lay them out on a sheet pan that is lined with some paper towels and salt them. This process helps remove excess water from the eggplant and the bitterness that eggplants have. This can be done up to the night before if you want to get ahead, they need at minimum 30 minutes but I usually give them about 2 hours to sit with the salt on them.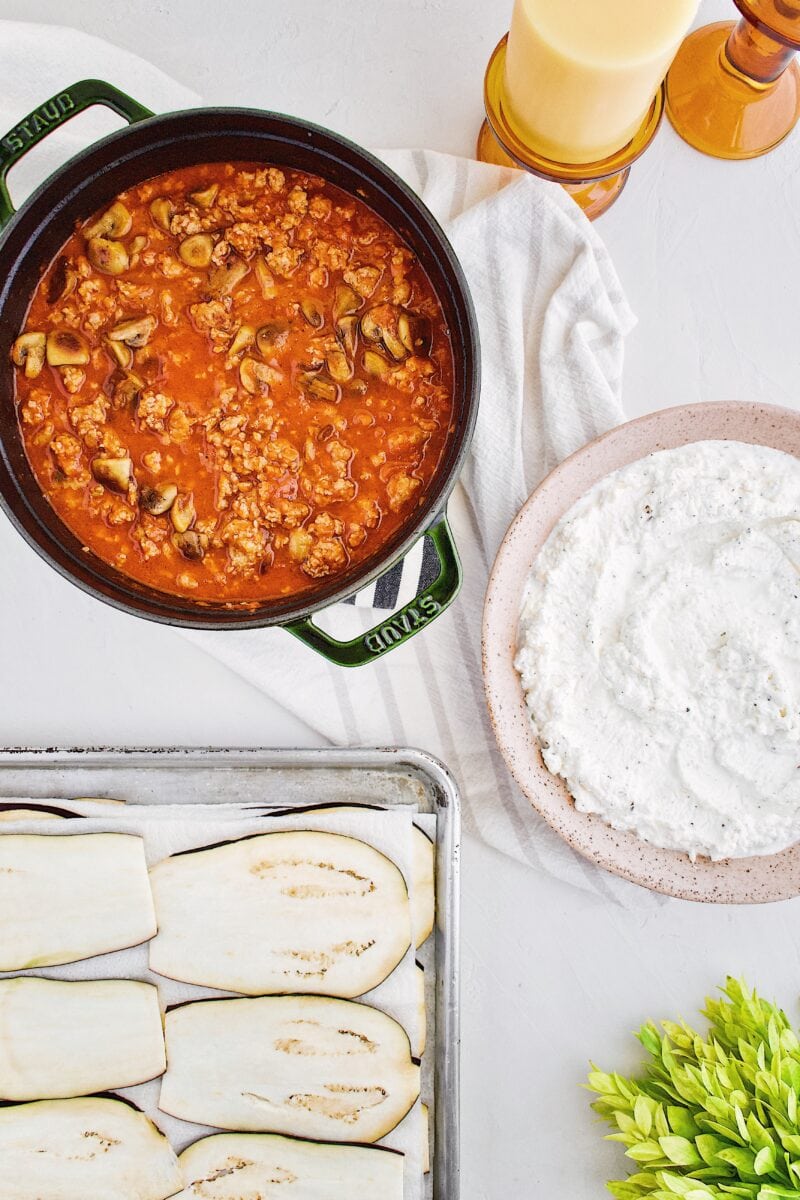 I then make my sauce, as I said above, I like to let it sit on the stove for a while. I cook the mushrooms in the bottom of the pan first, remove them and brown the Italian sausage and the tomato sauce, then add it all back in and simmer until I need it.
When it comes to preparing the ricotta, I use a whole milk ricotta because it has the best flavor and we aren't going for healthy here. Full fat just tastes better and once it is all seasoned up you will know why. I could eat the ricotta right out of the bowl with a spoon in you let me!
Once I have prepared all of this my eggplant has usually had all the time it really needs to sit with the salt on it. I then make a breading station and get the slices breaded and fried. This goes pretty quick because the slices are so thin they only really need 30 seconds on each side to fry.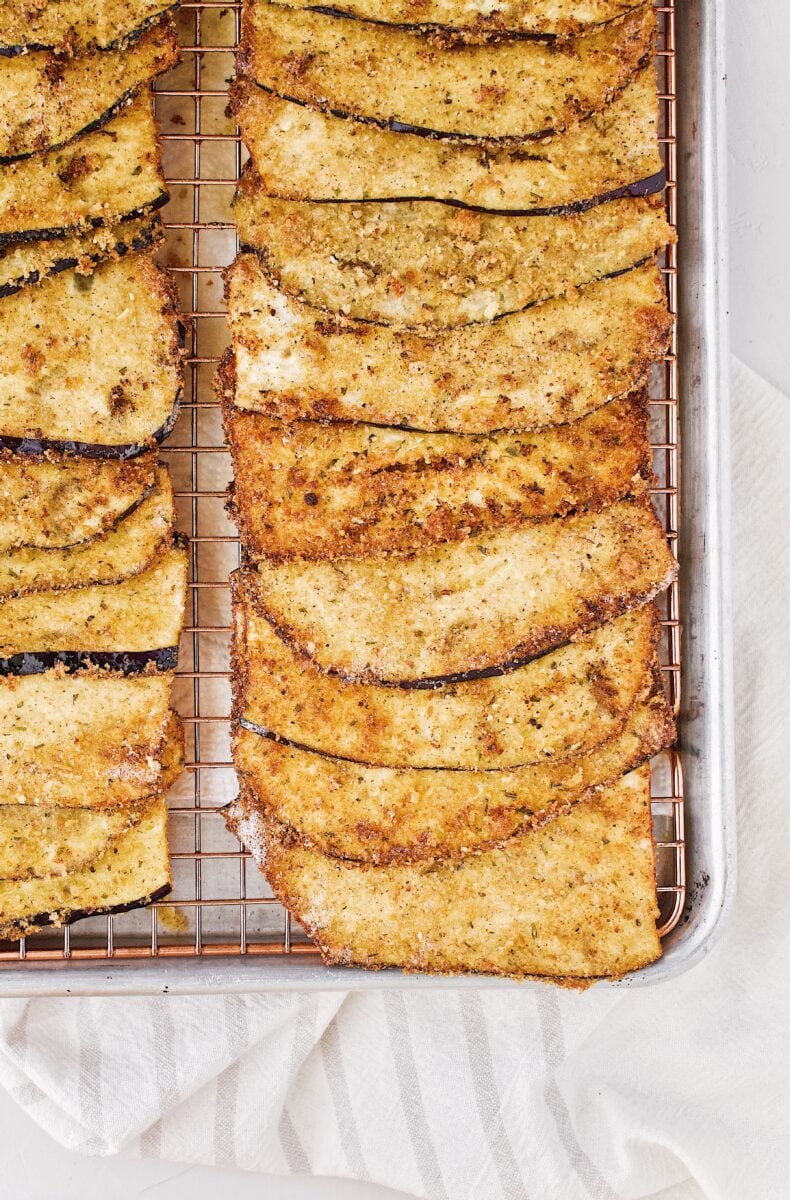 Bringing it all together
When all of the ingredients are ready it is time to ROLL! Lay out a piece of the fried eggplant and fill it with about 2 tablespoons of the ricotta and place it on a baking dish that has the sauce layered in the bottom.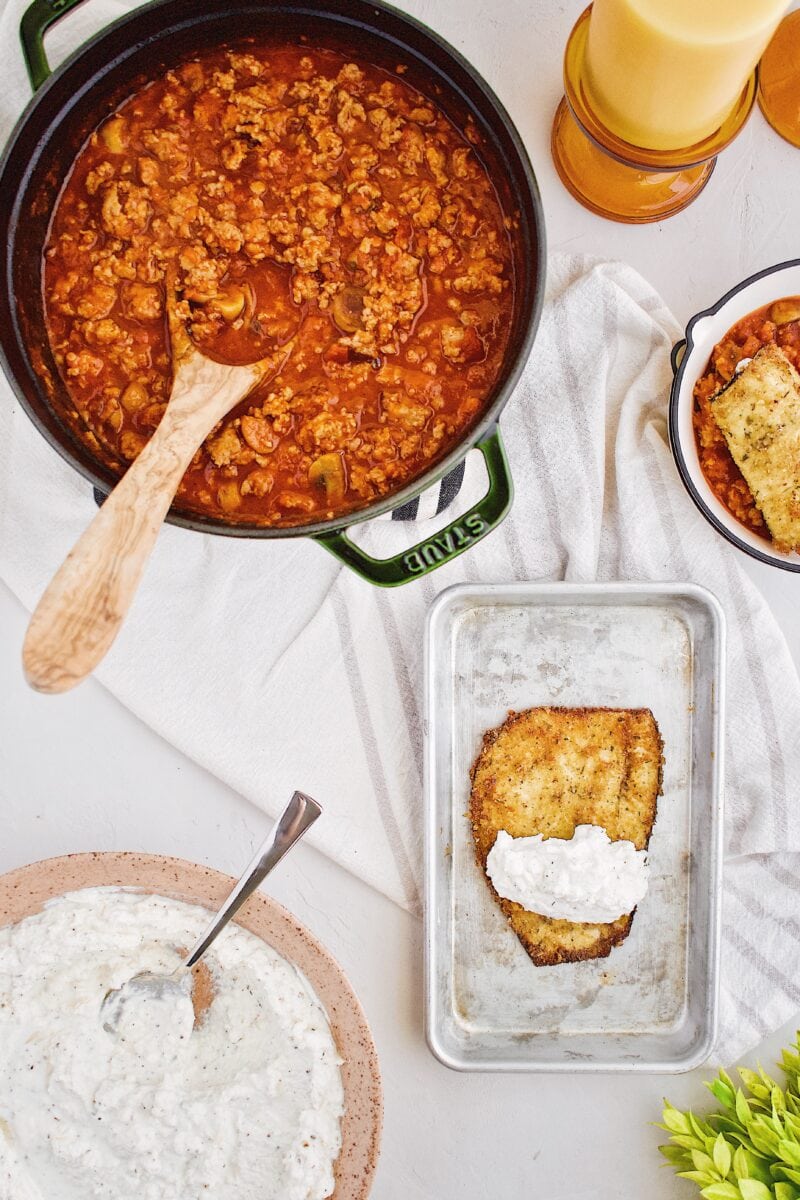 Do this until all you have used up all of your ingredients. Then top the rolls with some mozzarella and parmesan.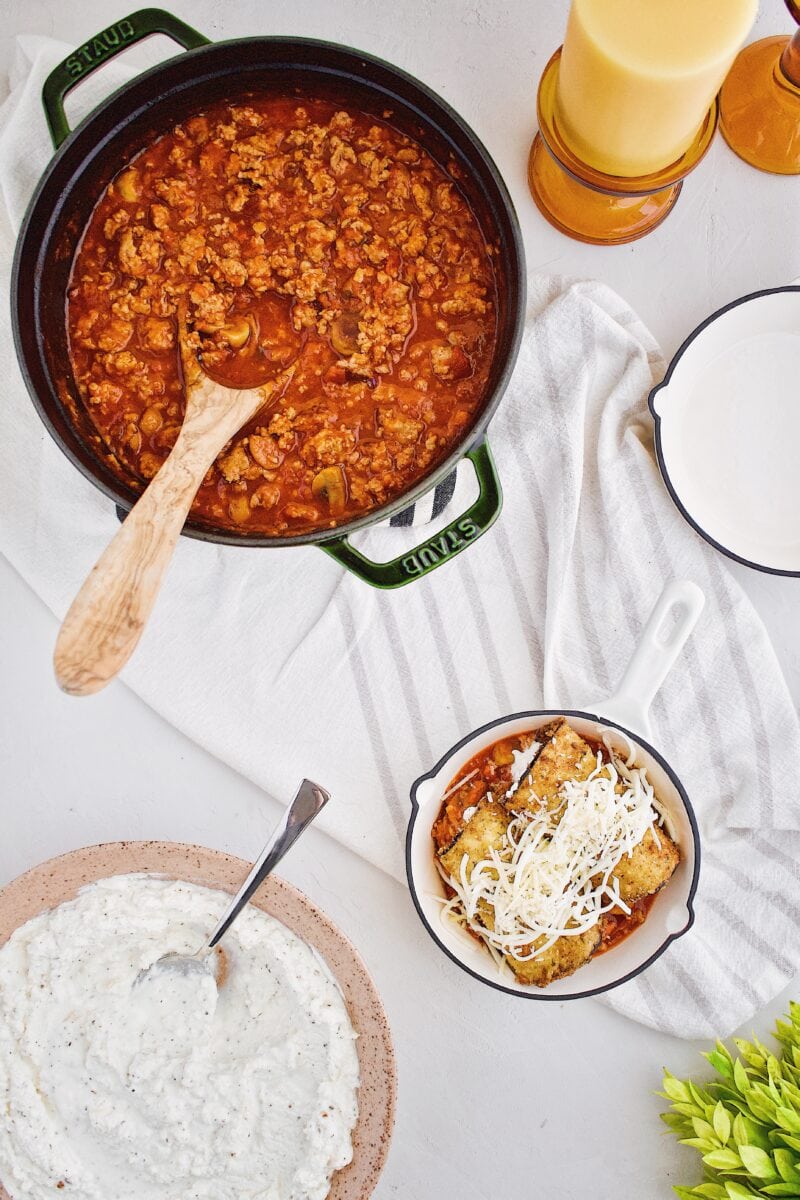 Because I usually do all of this so everything is relatively warm or room temp, once it is assembled it just needs about 15 minutes in the oven to melt and brown the cheese.
Another option that is great is making a big double batch and freezing a tray of these. If I am making the mess I sometimes just make a bunch. It is worth the effort, you only have to clean up once and get to enjoy Eggplant Parmesan Rollatini twice!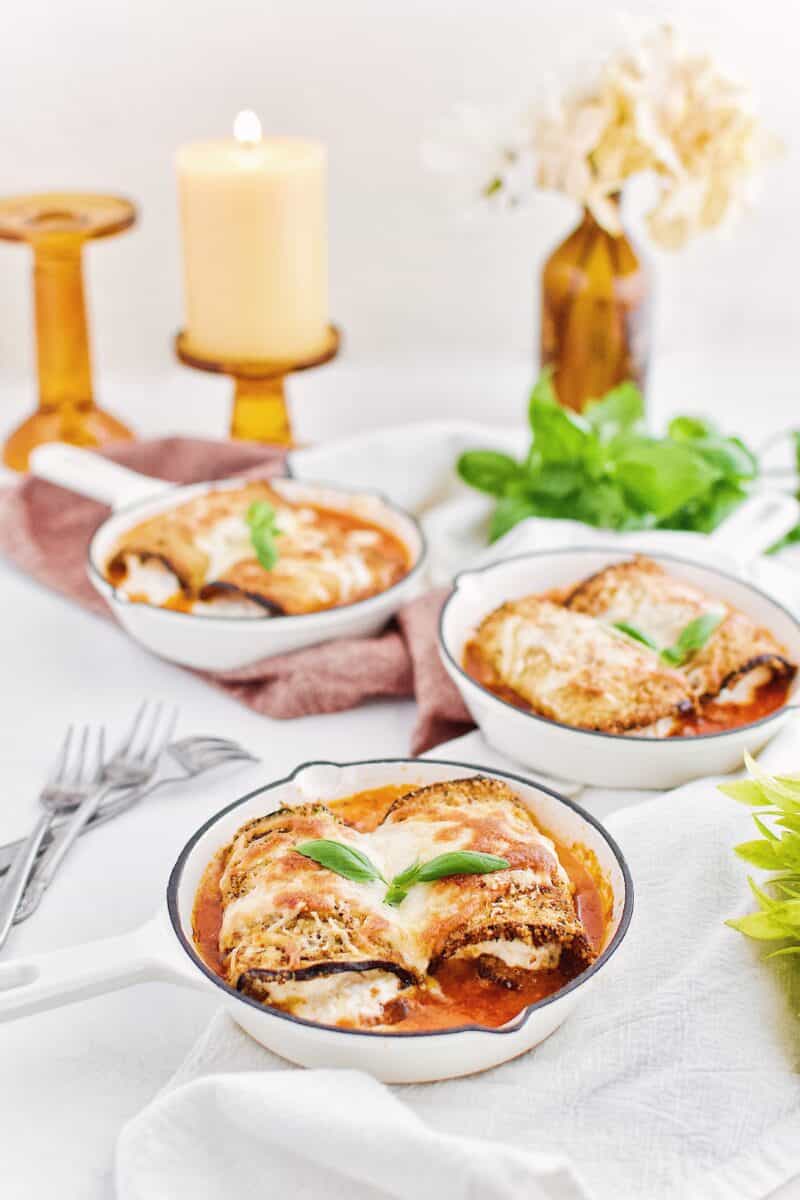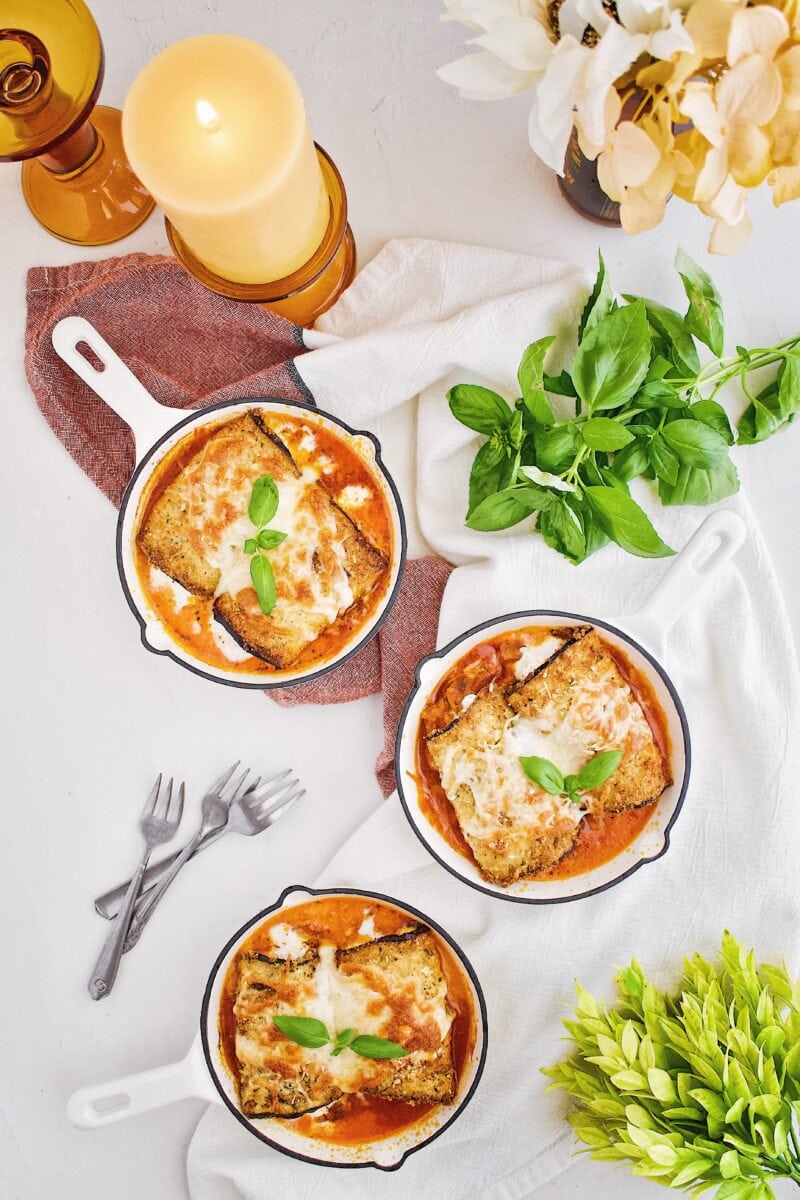 Did you make this recipe? Let me know by leaving a review or comment! And be sure to sign up for my newsletter, and follow along on Instagram, Pinterest, and Facebook.