This recipe is one that my sister started making and is now a family staple on our cookie trays. She MUST make them at Christmas time or my dad is very disappointed. I have convinced her to share the recipe for her now Famous Peppermint Cookies with all of us here!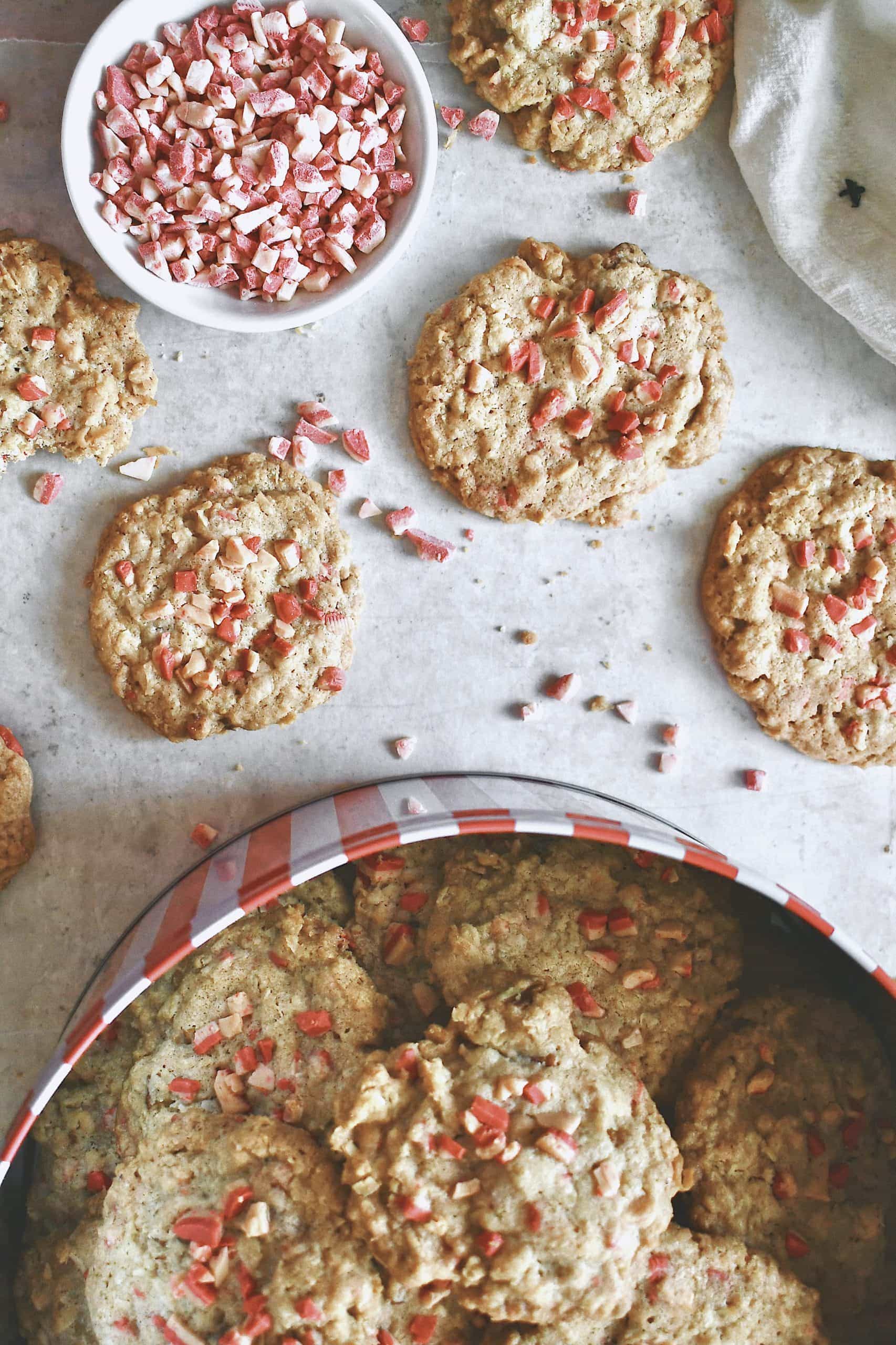 A secret about these cookies...
You will notice that these cookies are baked at a much lower temperature than most. That is because the end result is a bit like a macaroon. They puff up slightly in the middle and get a bit of a crunchy outer crust.
The slow and low baking of these cookies helps retain that desirable texture. They only need to be baked until the outer edges begin to brown. If you cook them until browned all the way to the center they will need a big cup of coffee or cocoa to be dunked in.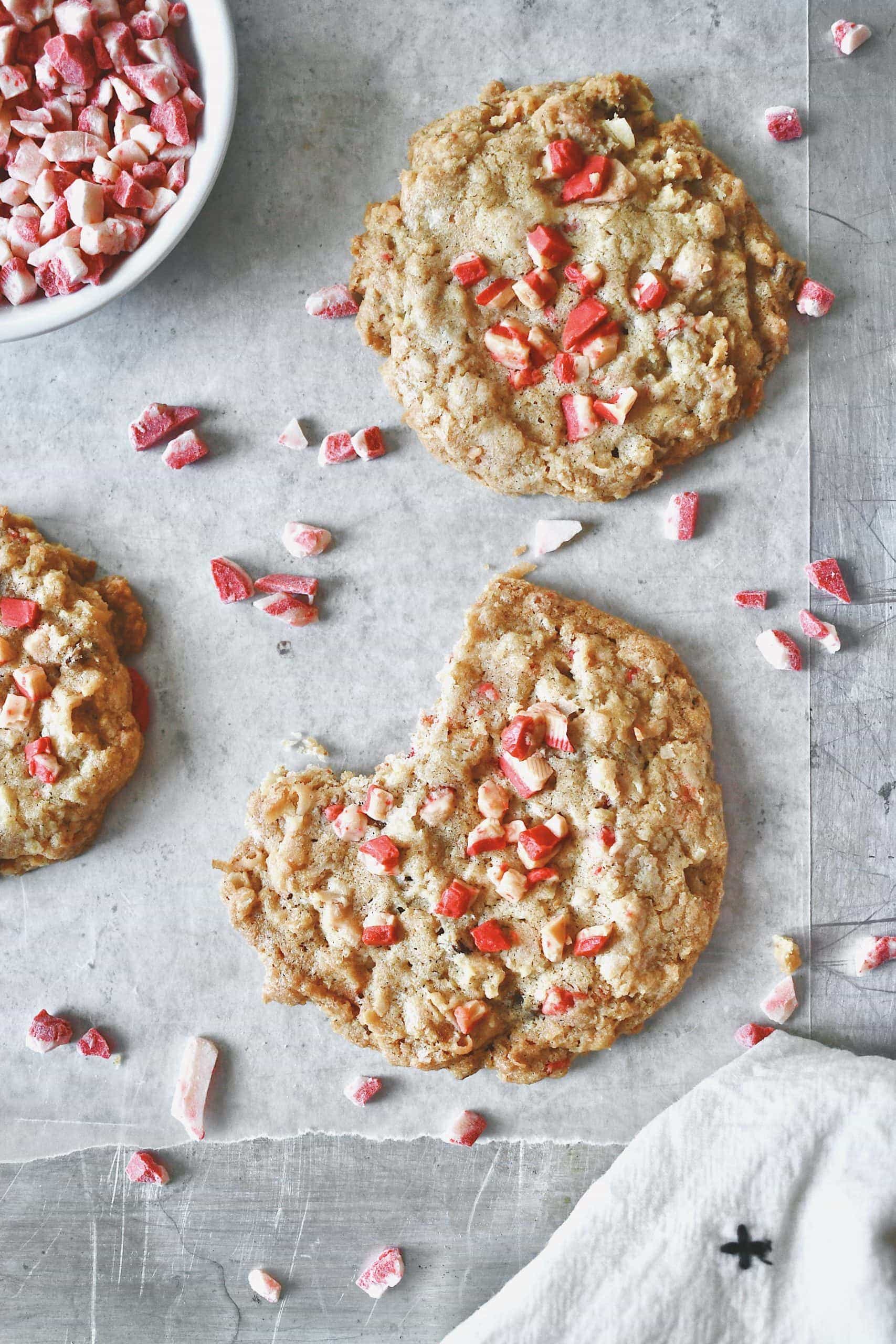 I rely heavily on ice cream or portion scoops in my kitchen. If you use THIS SCOOP you will get a perfect 3 dozen cookies out of this batch.
After you scoop your cookies and line them out on your baking sheet, press them down with 3 fingers to create a flat top. Then sprinkle the tops with some of the remaining peppermint baking chips. This gives the cookies and even bigger peppermint punch.
This cookie is always a hit on cookie trays or at parties. They pack a big punch that just makes it feel like Christmas! Olivia has become famous for the girl with the Peppermint Cookies and I think she likes it that way.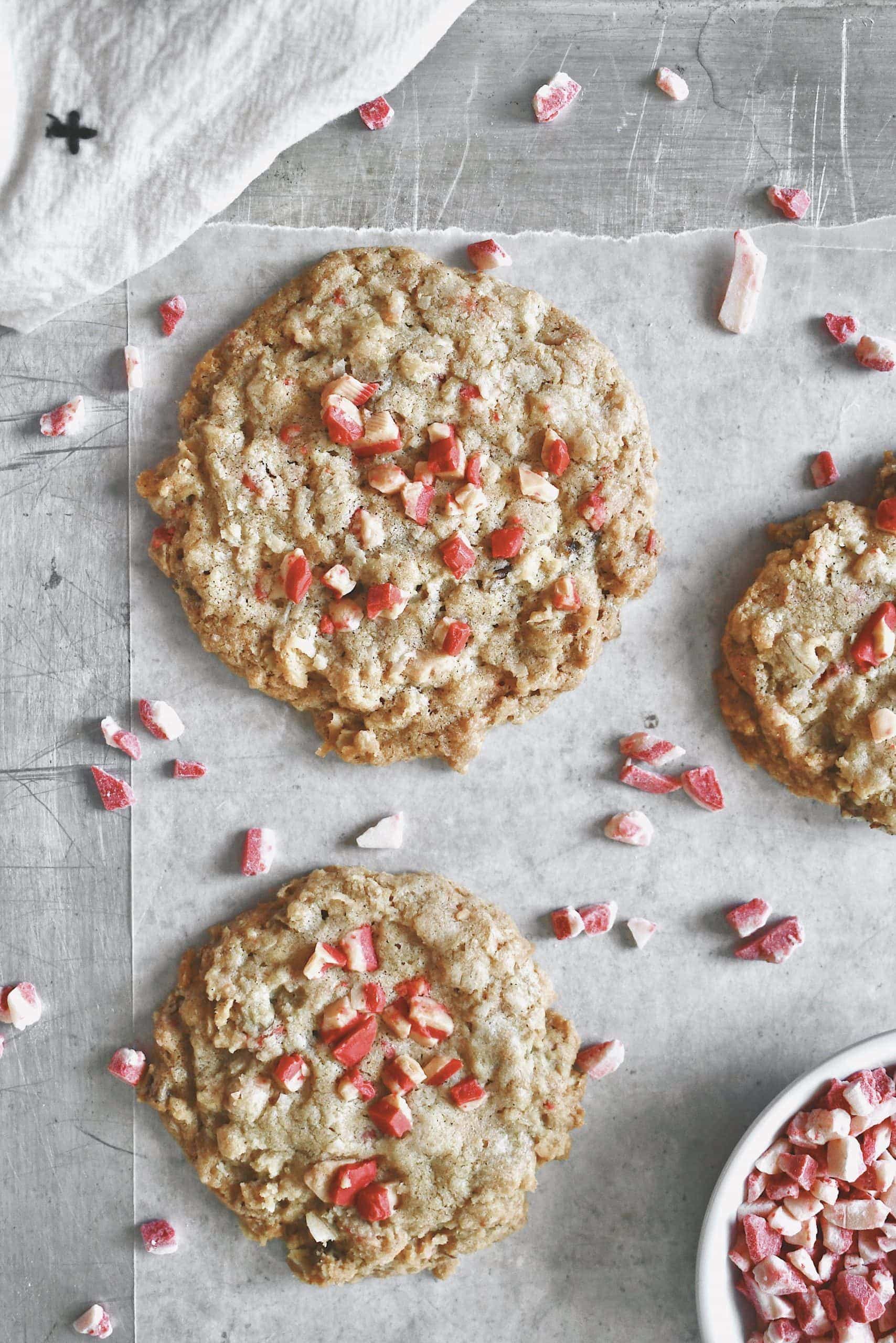 Did you make this recipe? Let me know by leaving a review or comment! Also, be sure to sign up for my newsletter, and follow along on Instagram, Pinterest, and Facebook!
For MORE of my most POPULAR Magnolia Table Reviews!
If this recipe review was valuable to you, take a look a some of my other reviews that have been super popular!
See all of my reviews of recipes Joanna cooked in Season 1, HERE!
Jo's recipe for 1919 Pimento Cheese is by far my most read review. I have adjusted to the recipe to replace the Velveeta, which I just can't bring myself to bring into my kitchen.
Her Zucchini Bread is my next most popular review, and it is one of my very favorites to pick up when visiting Waco.
And to ready my full ranking of every recipe in the first cookbook check out this post...Magnolia Table Cookbook…my overview!