Ok, I know this is a little offbeat, but with a mother who is a diabetic, I created a homemade Sugar-Free Hot Cocoa for her to enjoy in the colder months. Everything on the market is PACKED with additives and preservatives that she wants to also stay away from so I created this cocoa mix for her.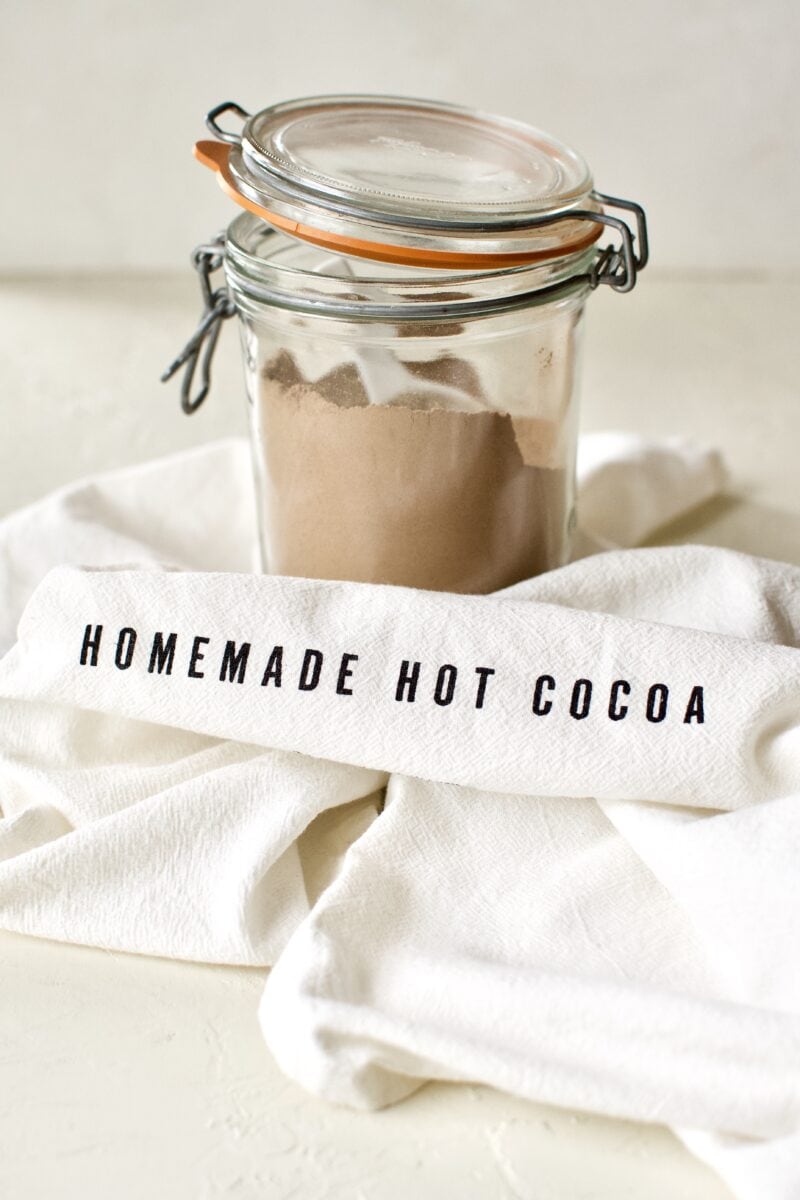 Homemade Sugar-Free Hot Cocoa
I thought that I would share it with yall here because maybe you have the same needs or you have some visitors coming that you would like to make it for. It also makes a great gift for those who you know are in the same boat. Or maybe you just want to lower your sugar intake while still enjoying a cup of cocoa by the fireside.
We spent a full morning working the recipe down to just the right flavor and texture. I mean, cocoa tasting anyone? Soooo good right?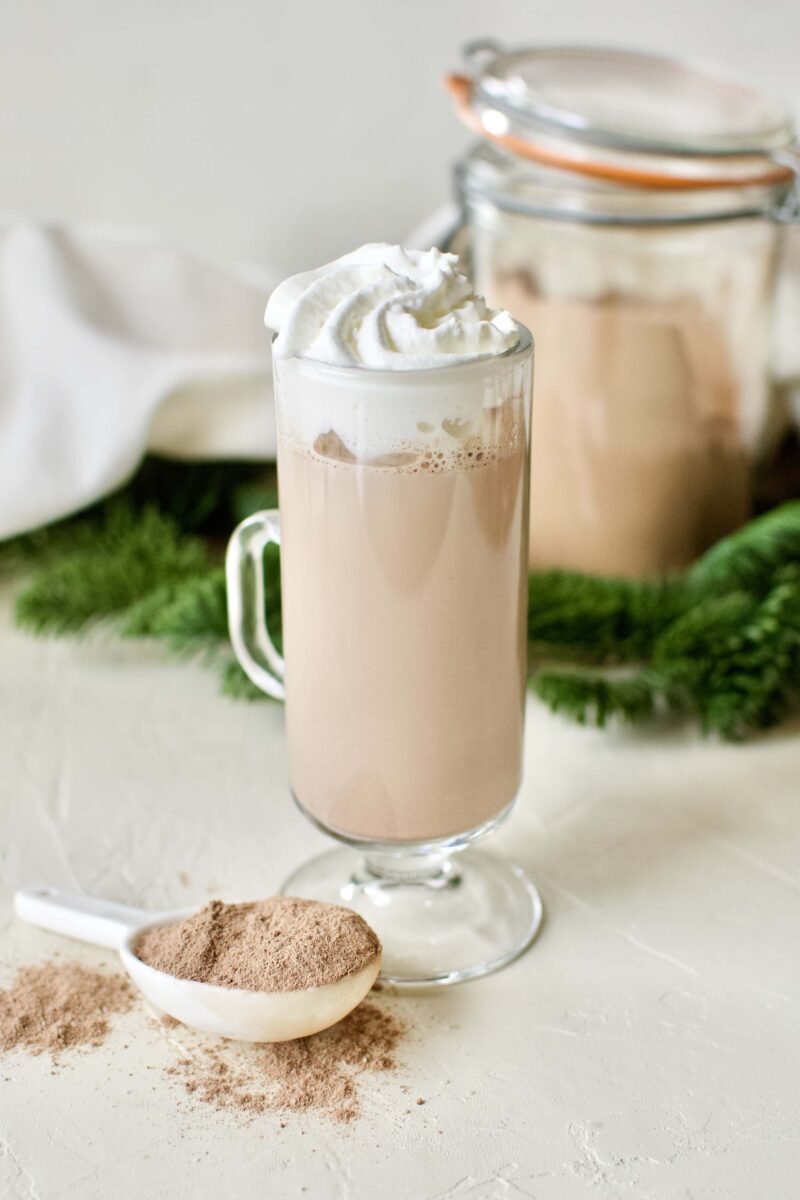 Powdered Milk Options
Here are a couple of sources for powdered milk option to make your hot cocoa with. I will be honest, I made my first batch with the coffee-mate powdered creamer because it was all I could find at the store in the heat of the moment. But I will be ordering the powdered whole milk for future batches.
One of my goals for my mom was to give her something sugar-free and with as few additives as possible. Using the powdered whole milk will meet that goal and give the flavor and viscosity I want in a cocoa mix.
This option will give you the least preservatives while being all-natural with the tiniest bit of natural sugar.
Powdered Whole Milk - 3g Carbohydrates/Sugar per serving, no added sugar, all-natural from lactose.
These options have a small number of preservatives but offer the most sugar-free option.
Laird Coffee Creamer - 1 g Carbohydrates/Sugar per serving, from Organic Maple Sugar
Coffee-Mate Creamer - 1 g Carbohydrates/Sugar per serving, no added sugar, no lactose
Making your Hot Cocoa
I just wanted to share a quick note on making your cocoa the best it can be. As I said, we spent an entire morning tasting different hot cocoas so we would bring you the best option.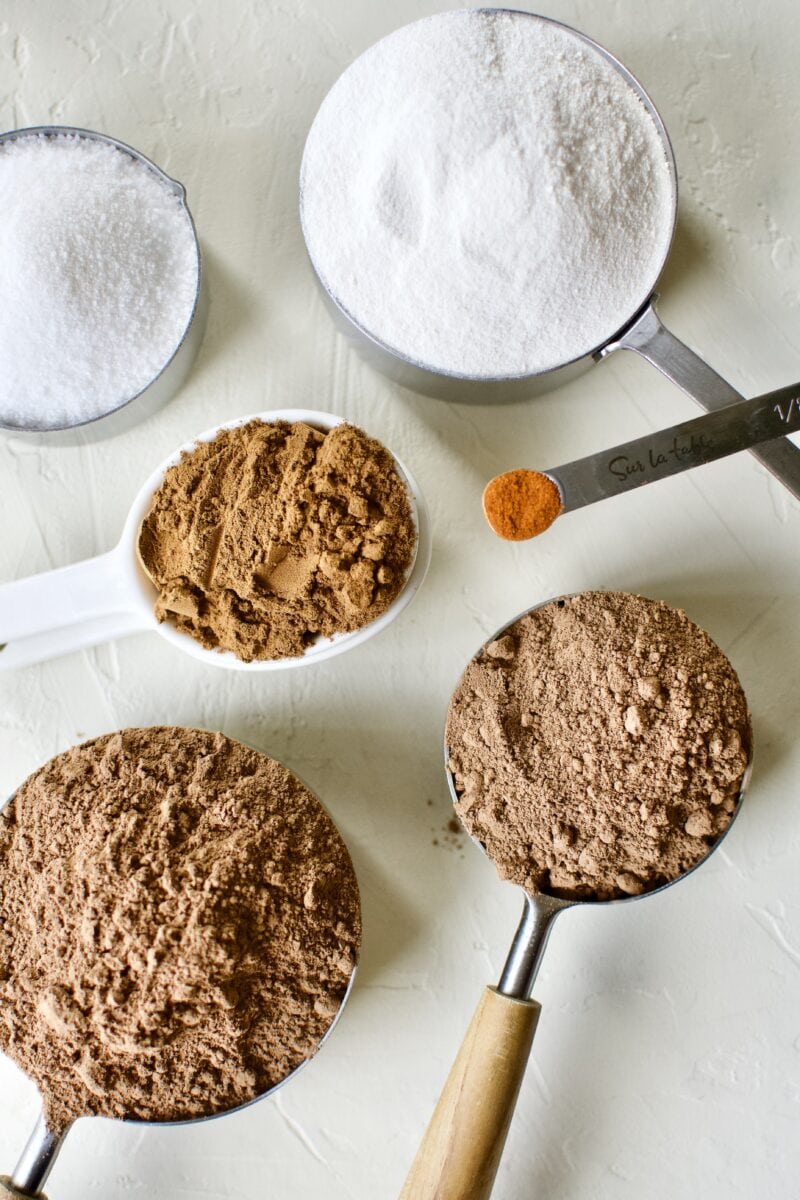 So, that said, Half and Half produces the best version of cocoa. I was personally trying to make it dairy-free for myself. But as with most anything, the higher the fat content, the better the flavor. However, note that Half and Half has the tiniest bit of natural sugar, to make this TRULY sugar-free in the end, use a sugar-free milk alternative.
You can make it with a milk alternative, I would just suggest getting one of the great alternative whipping creams on the market now to pair it with. They may carry a few preservatives but they will give it a little extra creaminess you might desire in your hot cocoa.
Honestly, I tailored this hot cocoa to even something that I like, so it will provide a great way to lower my own sugar intake over the holidays. I often forgo the cocoa in favor of my favorite cookies, but now I feel like I can enjoy a little bit of both this year. Whether you need it for dietary reasons or because you want to watch your sugar intake while still enjoying something yummy, I hope you enjoy this recipe.
Where to use this Cocoa Mix
I make a big batch of this that usually gets me through winter and a little always seems to linger all year. But that's ok. When fall rolls around be sure to give my Pumpkin Spice Hot Chocolate a whirl, I use this mix to make it.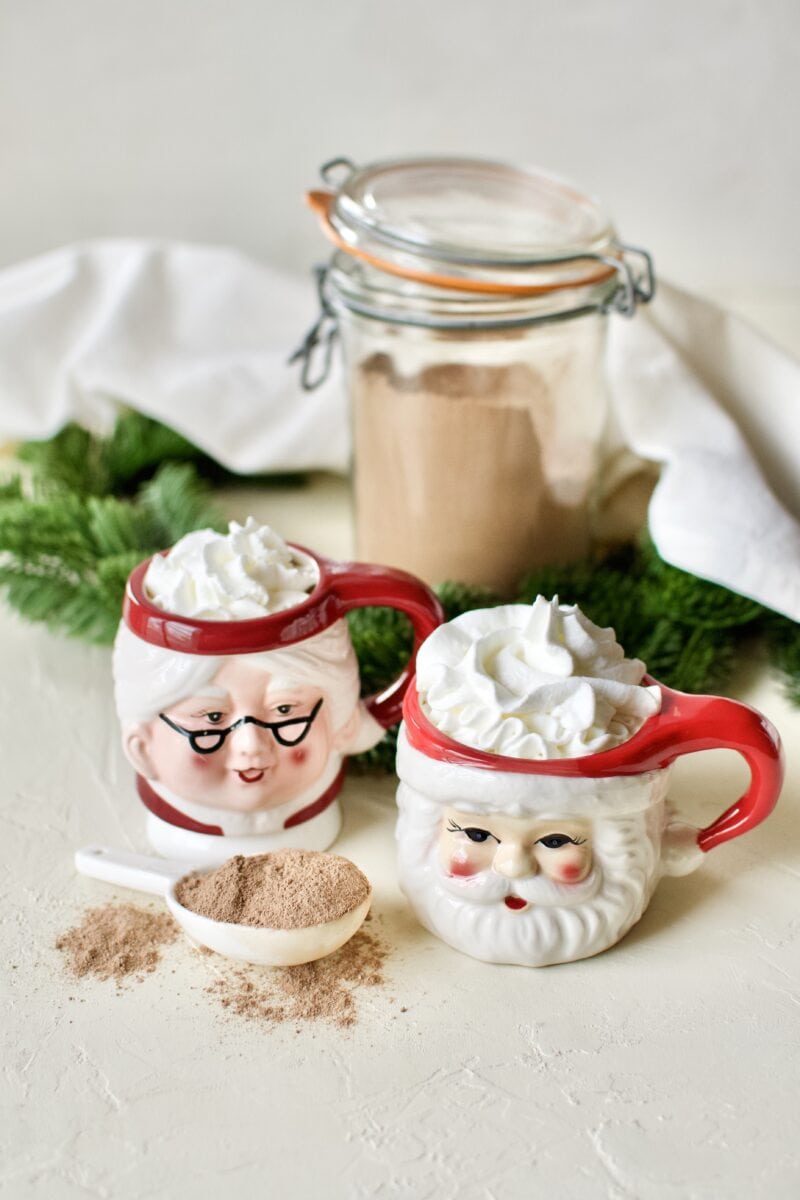 And in the summer, celebrate Christmas in July on the 25th, with a Frozen Hot Chocolate. I like to make a day of celebrating Christmas on July 25th, and this hits the spot during that summer heat.
This mix would be a great option for filling Hot Chocolate Bombs with. Reduce the amount of sugar in them using this homemade mix, as well as remove all the junk found in store-bought cocoa mixes. Trust me, this is the cocoa mix you want for you Hot Chocolate Bombs!
Did you make this recipe? Let me know by leaving a review or comment! And be sure to sign up for my newsletter, and follow along on Instagram, Pinterest, and Facebook!