I enjoy honeycomb more that brittle because it is lighter and much airier. Tossing in a few hazelnuts gives it more crunch and coating it in chocolate, I mean, when does coating something in chocolate not make it better? This Hazelnut Honeycomb also makes a great giftable that you can make at home and give something handmade this Christmas.
Today is day 2 of my Christmas Advent Calendar. Tomorrow my friend Lori, of Josie & Nina will share her Coconut Macaroon recipe. She shares Italian inspired dishes that just might be a family heirloom from one of her grandmothers Josie or Nina. Be sure to check back for her recipe tomorrow and come back every day through December 24th for a new recipe!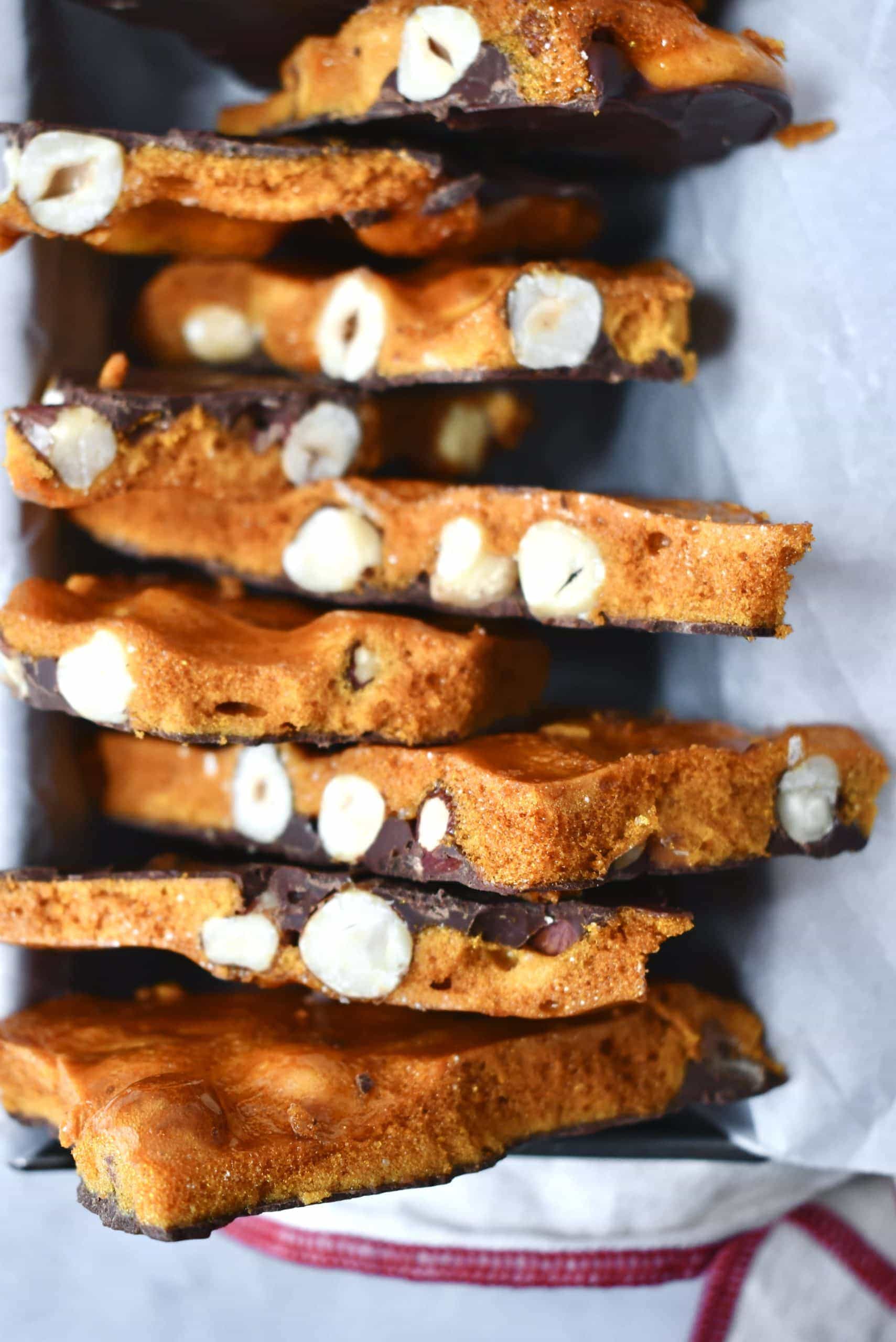 How to make Honeycomb at home.
On top of being one of the simplest and fastest confections you could ever make it is completely delicious. If you are looking for THE PERFECT thing to make as homemade gifts, this Hazelnut Honeycomb is it!
This recipe literally takes about 20 minutes of active time. About 8 to make the honeycomb and then 8 to melt and apply the chocolate and 4 to cut or break and package. Seriously, I set a timer.
The only extra time it will take is the hour you have to wait for the honeycomb to COMPLETELY COOL before you add the chocolate! You just have to let it hang out so it can harden and so you don't crush at the layers you just created when you added the baking soda.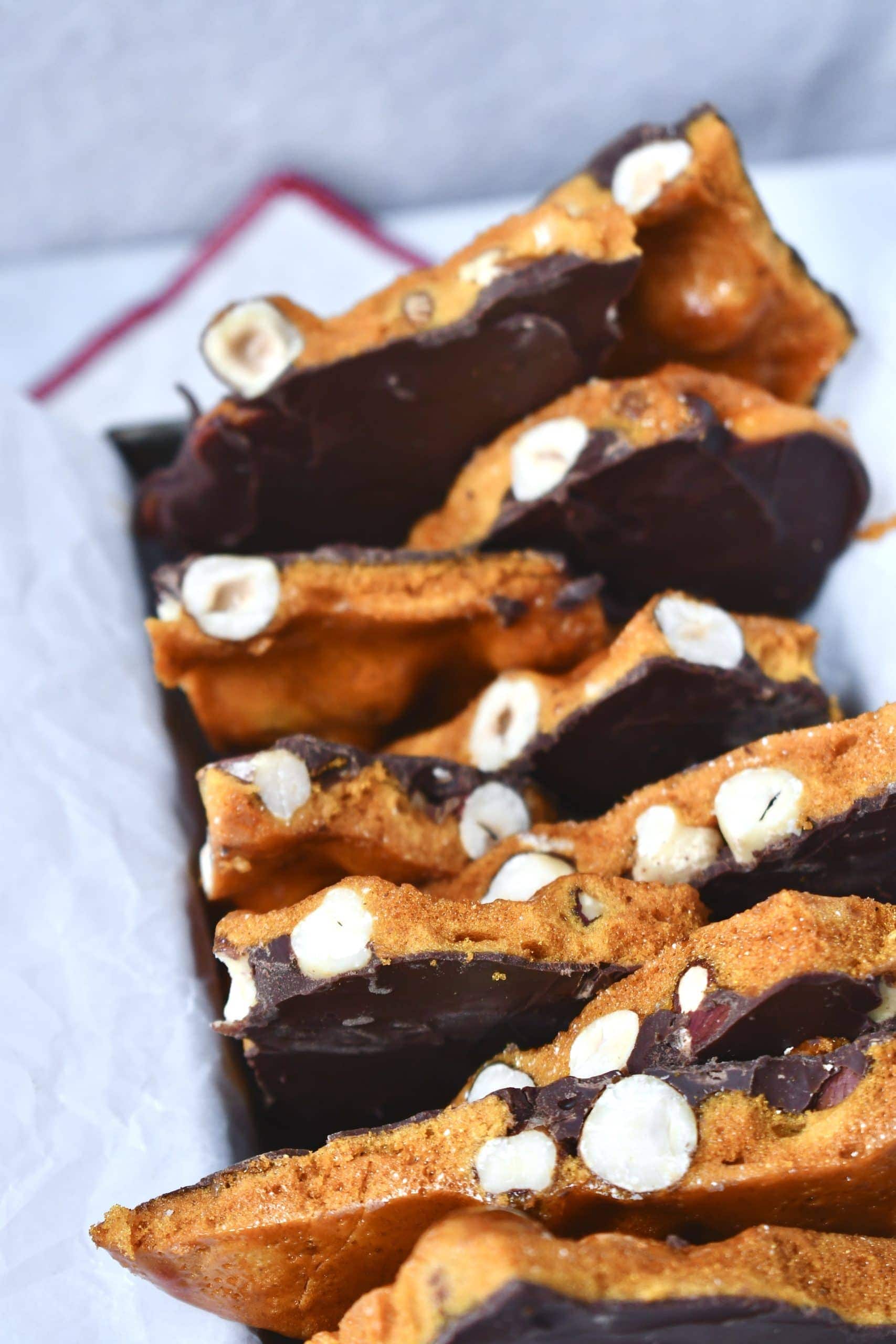 Making it your OWN!
I have chosen to add the hazelnuts to this honeycomb recipe, most recipes don't call for any additives. If you want to leave them out or choose a different nut, by all means, make it your own.
The recipe will work perfectly without the hazelnuts and you can still coat it with chocolate if you want. But again, that is an optional step. If your a total purest the recipe at its core is a light fluffy honeycomb you can enjoy as it sits!
The chocolate will probably take about an hour to dry, so again, we have to practice a little patience, but your active working time on this recipe is short.
Christmas Advent Calendar
A new recipe every day from December 1-24 from me or one of my friends!
Lori, from @JosieandNina. Italian Home Cook - JosieandNina.com
Sarah, from @SaltJar. Farm Fresh Food - SaltJar.com
Niki, from @CleanPlateClb. Food Photographer - CleanPlateClb.com
Kathryn, from @WornSlapOut. Recipe for the Joyfully Exhausted - WornSlapOut.com
Ruchi, from @TiffinKitchen. Plant forward food - TheTiffinKitchen.com
Kendell, from @KendellKreations. Food & Travel - KendellKreations.com
We have been working hard to bring you some great recipes that will bring the family together each night leading to Christmas Day. I hope you enjoy them and be sure to let us know if you make them by tagging any of us on Instagram through the month.
Christmas Advent Calendar Recipes
MY LATEST RECIPES!
Get my NEW e-Cookbook here!! ⬇️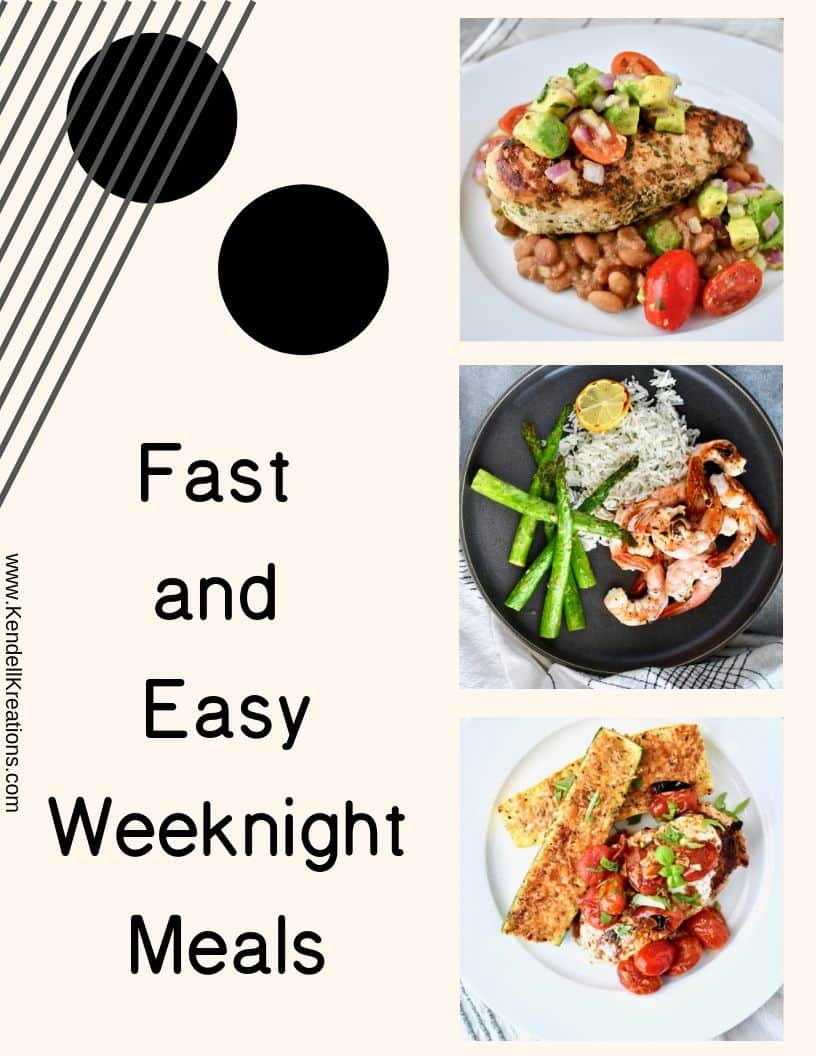 MY FAVORITE KITCHEN TOOLS!
Here are a few links to some of my favorite kitchen tools! You get a car, YOu get a car, YOU ALL GET A CAR…in my best Oprah voice
These Rösle Silicone Tongs are a little pricey but they will last you the rest of your life and are the softest in your hand. This is important for someone like m that cooks so much. It reduces strain, I have 4 sets in my kitchen!
These are my FAVE Nordic Ware Sheet Pans, every kitchen should have at least 2 sets of these! I think I have at least 4 of each of these.
This is my favorite pressure cooker, the Fagor is the same concept as the "Instant Pot" but easier to use in my opinion, if you don't have one you NEED one, it will be your best friend in the kitchen!
A sharp knife is the most important tool in the kitchen, these Japanese steel "Shun" knives are my favorite! And this is a great starter set to build on. Once you try them you will be in love so use this as a foundation you can build on for years to come.
This Scanpan 11″ skillet is just the right size for almost anything you will need to cook and my best friend and a real workhorse in my kitchen, it's also a great deal at $99. Scanpan is the best in the world for healthy cooking. It is coated with a proprietary ceramic-titanium coating that is durable while allowing you to use fewer fats and oils when cooking. It is a coating only they use. I could talk all day about my love for these pans, message me if you want more info. Here are some other sizes that are available if you are looking to outfit your kitchen with some new goodies. 8″ & 10″ Skillet set or 8″ Skillet, I still need this one for my kitchen  Also, I don't really know how to cook small so the 12.5″ is my other fave!
This giant vat of olive oil is my favorite, I decant it into a smaller bottle for my counter. Or put this spigot on top of a wine bottle!
My favorite baking dish that is so easy to clean even burnt on cheese slides right off!
This Tovolo jar scraper has to be my single favorite kitchen tool, it is definitely the most used tool in my kitchen. If you are NOT a gadget person, this is the only necessity I say is a MUST beyond the wooden spoon.
A great wood spoon is essential, this Olive Wood one is my favorite, I have more than I can count. But can you really ever have too many?
A food scale can be a very important tool in your kitchen, this one is the one I use every day!
If you love Joanna Gaines as much as I do then the 'Magnolia Table Cookbook' is a must in your kitchen, get a copy HERE!