When you need a little fresh and bright mixed into your fall comfort foods look no further than this Pepita Crusted Salmon Salad recipe! It keeps all the fall feels intact while letting you get in some veggies at the same time. And the roasted pumpkin is SOOOO GOOOOD, it's like candy on top!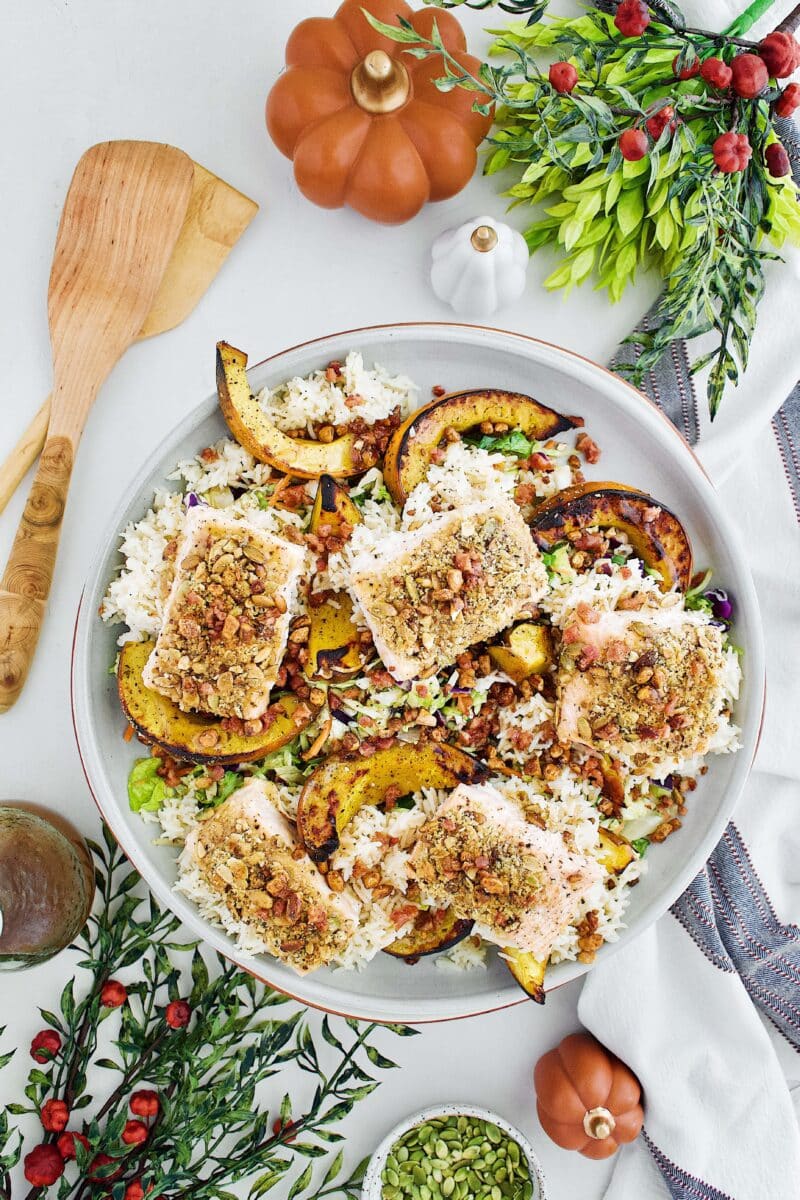 Let's Make Dinner!
I love an entree salad and this one just might take the cake. I use a little shortcut of a bagged salad mix, but I beef it up with the addition of some roasted pumpkin and some rice along with the roasted salmon.
I start preparing this meal by slicing and roasting the pumpkin. Cut it in half, remove the seeds, and cut it into wedges. Season it up and roast it off.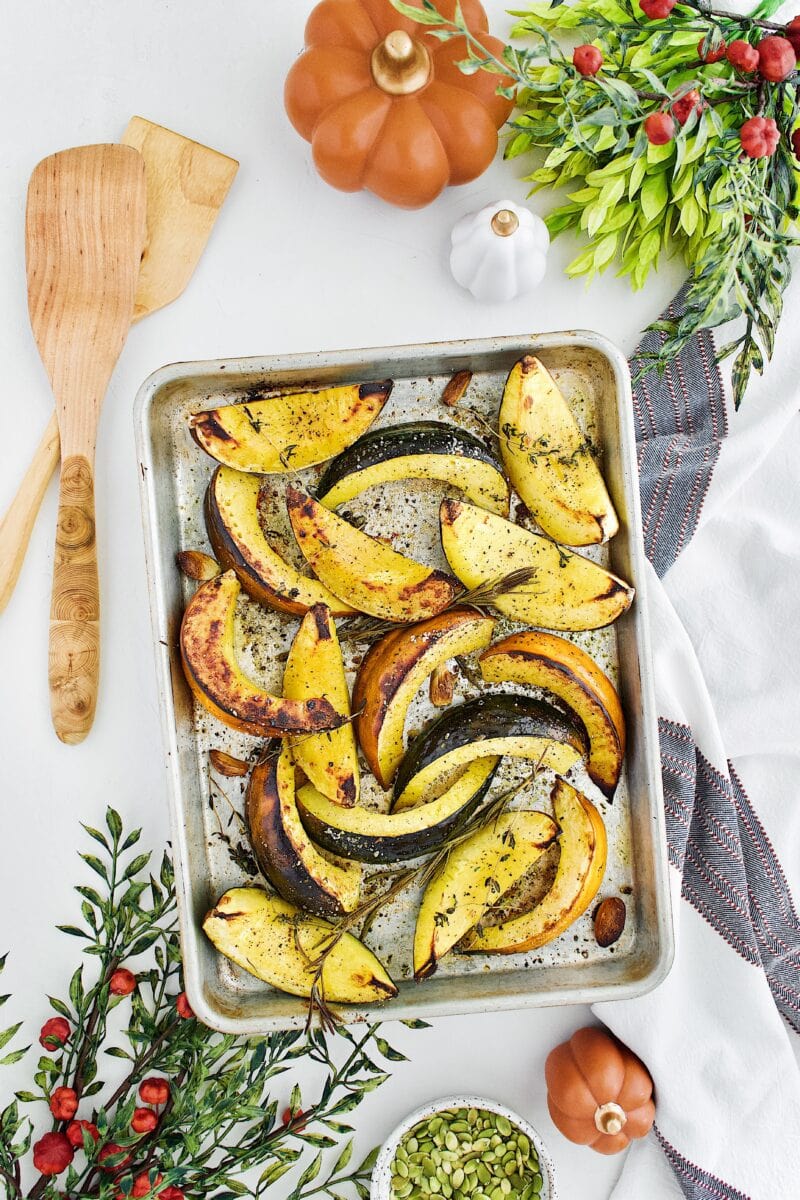 Then I start the rice, I use ONLY basmati in my kitchen. It is my favorite because it is so easy to cook and turns out just right every time. Bring it to a boil, let it simmer for 5 minutes, then cover and turn off the heat and let it stand 10 minutes and it is perfectly cooked rice every time!
Next prepare the salmon. I start with a glaze so that the crust will stick and add an extra layer of flavor.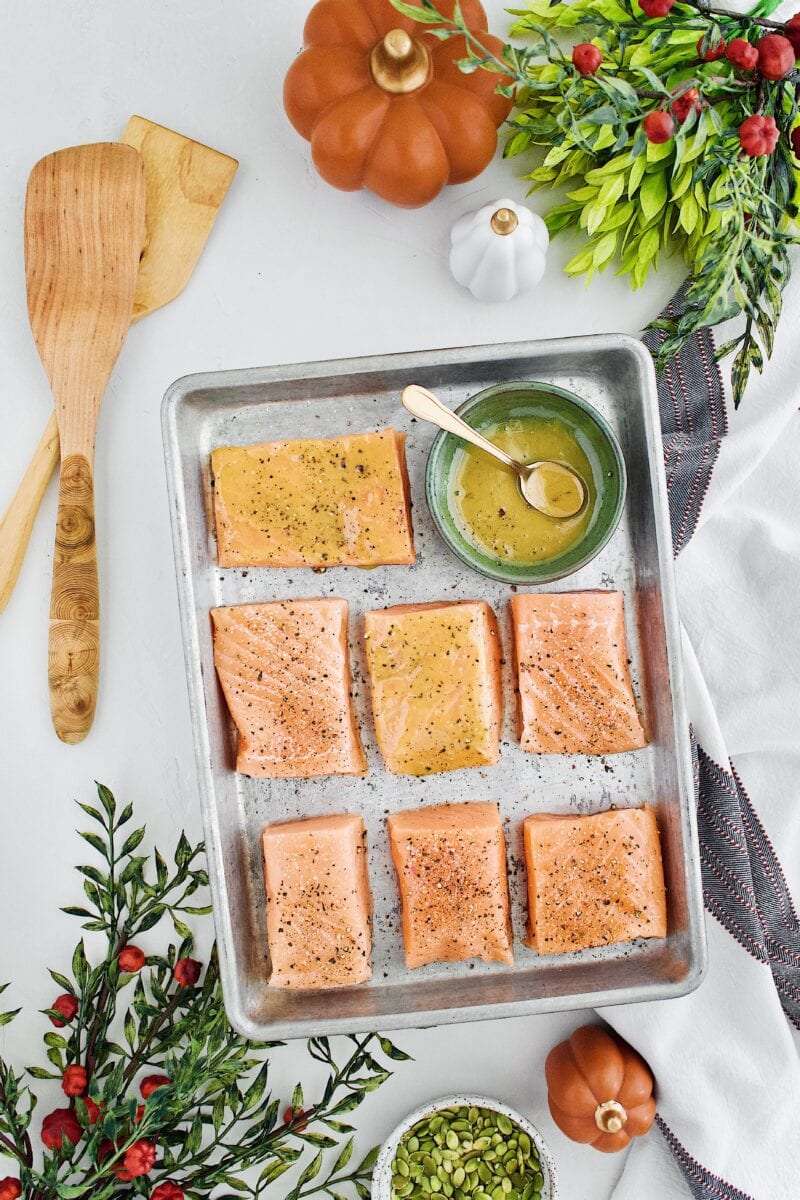 Then I quickly pulse up some bread crumbs and pepitas in a food processor to make a delicious crust for the top.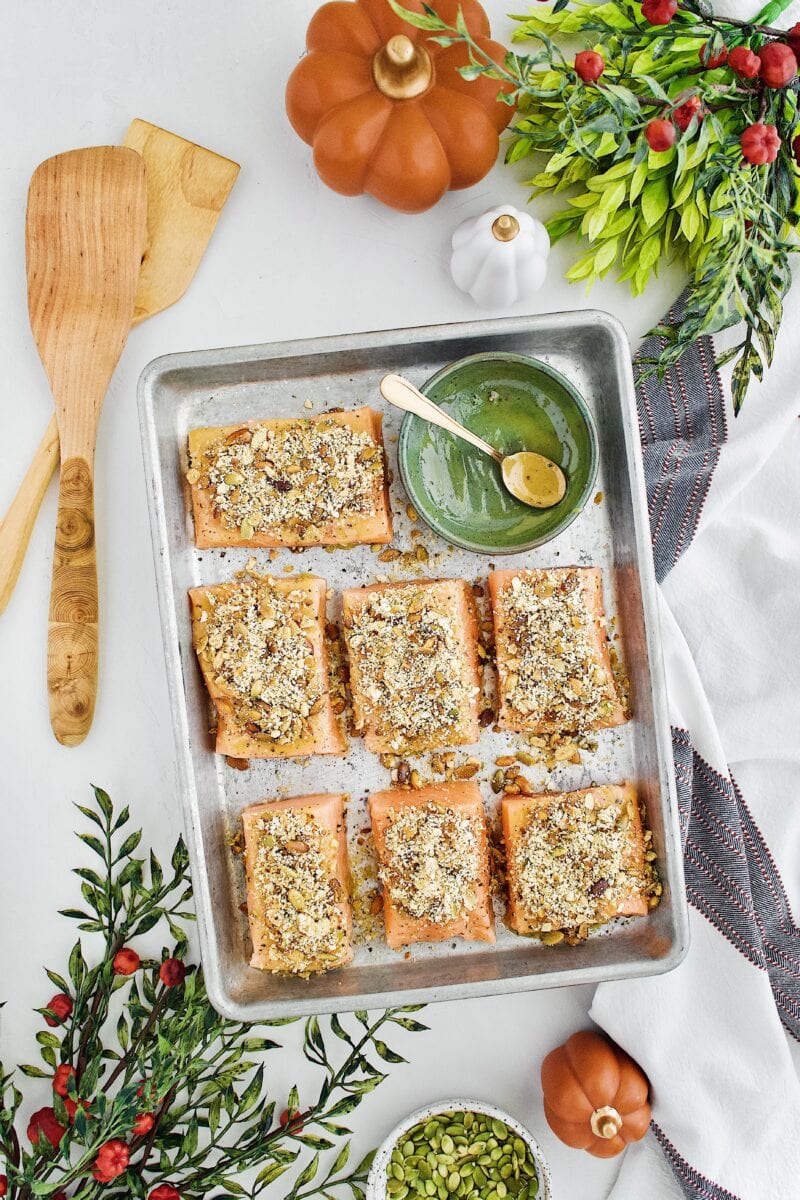 Bake it off in a hot oven so the crust crisps and the salmon cook quickly before anything has a chance to burn. A nice golden brown is what we are looking for here. Then layer up the salad on a platter and top with the cooked salmon.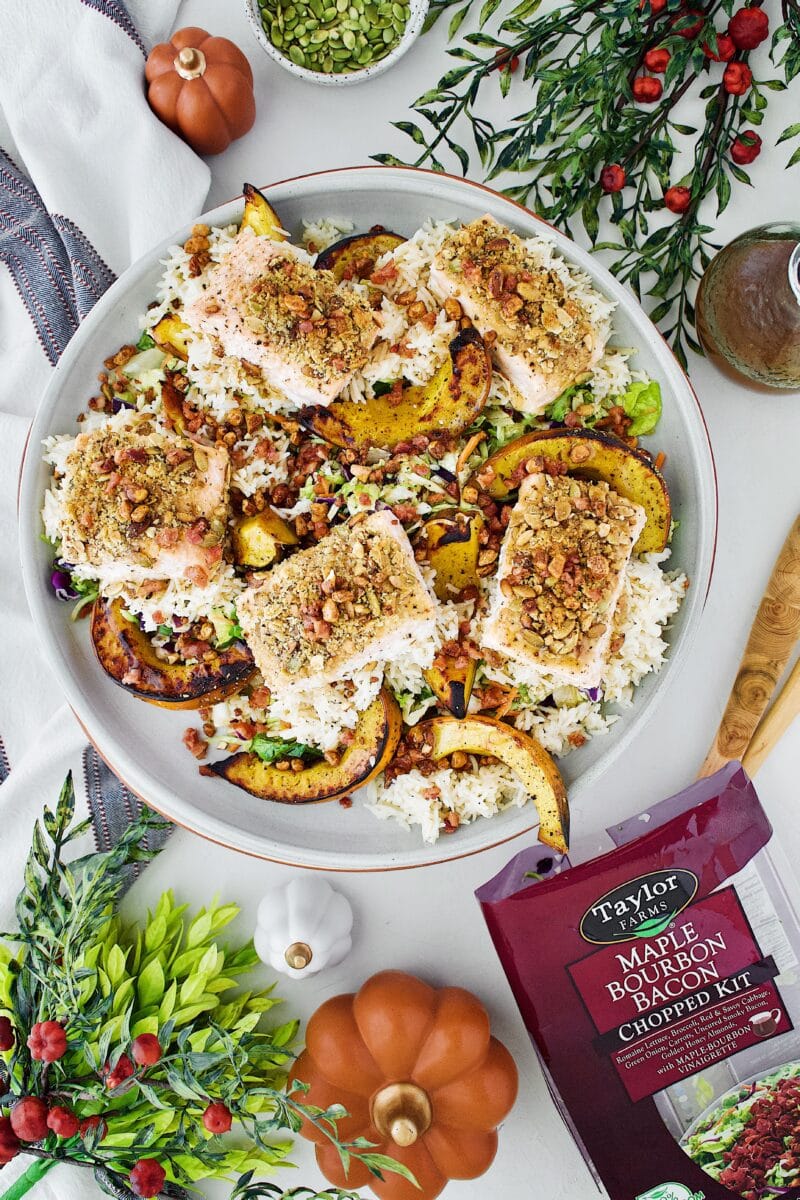 This Salmon Salad makes the perfect dinner when you need something a little lighter in the fall and you want to get some greens in. This salad mix from Taylor Farms has the little add-ins that help make this salad a little extra special. The bacon and honey almonds add some crunch and flavor that I love.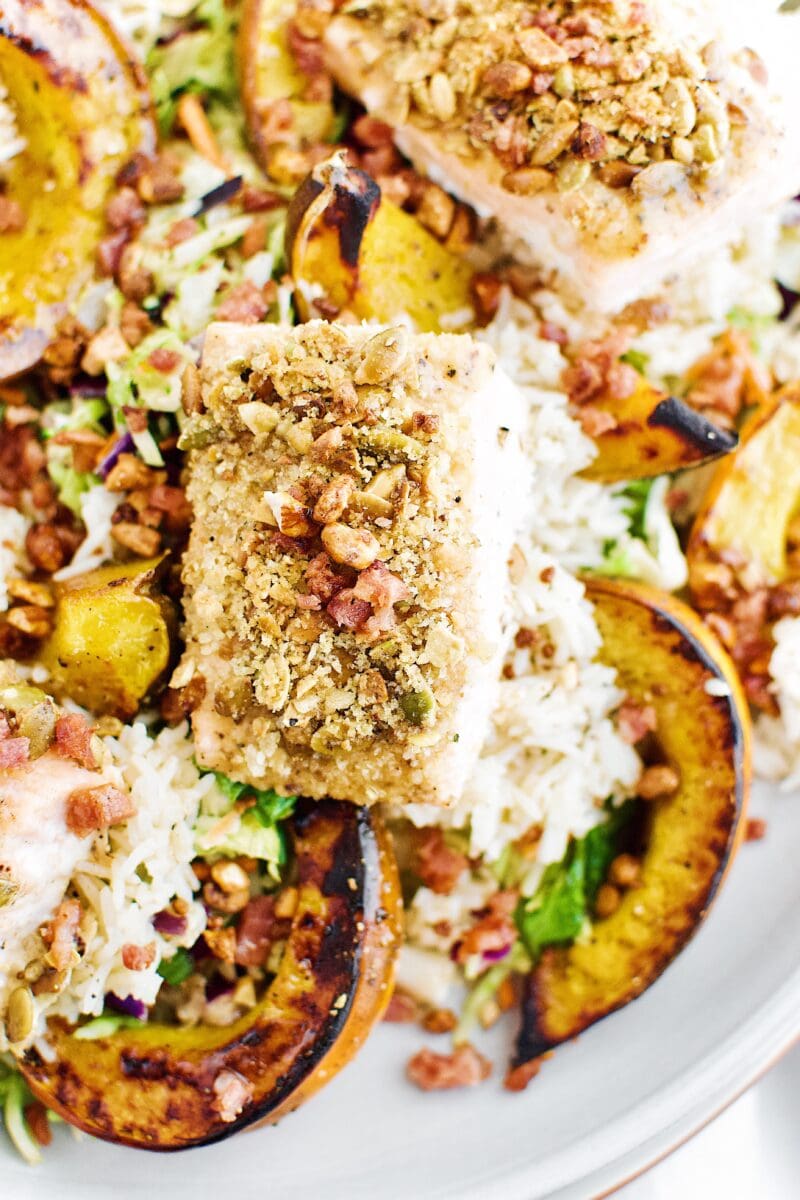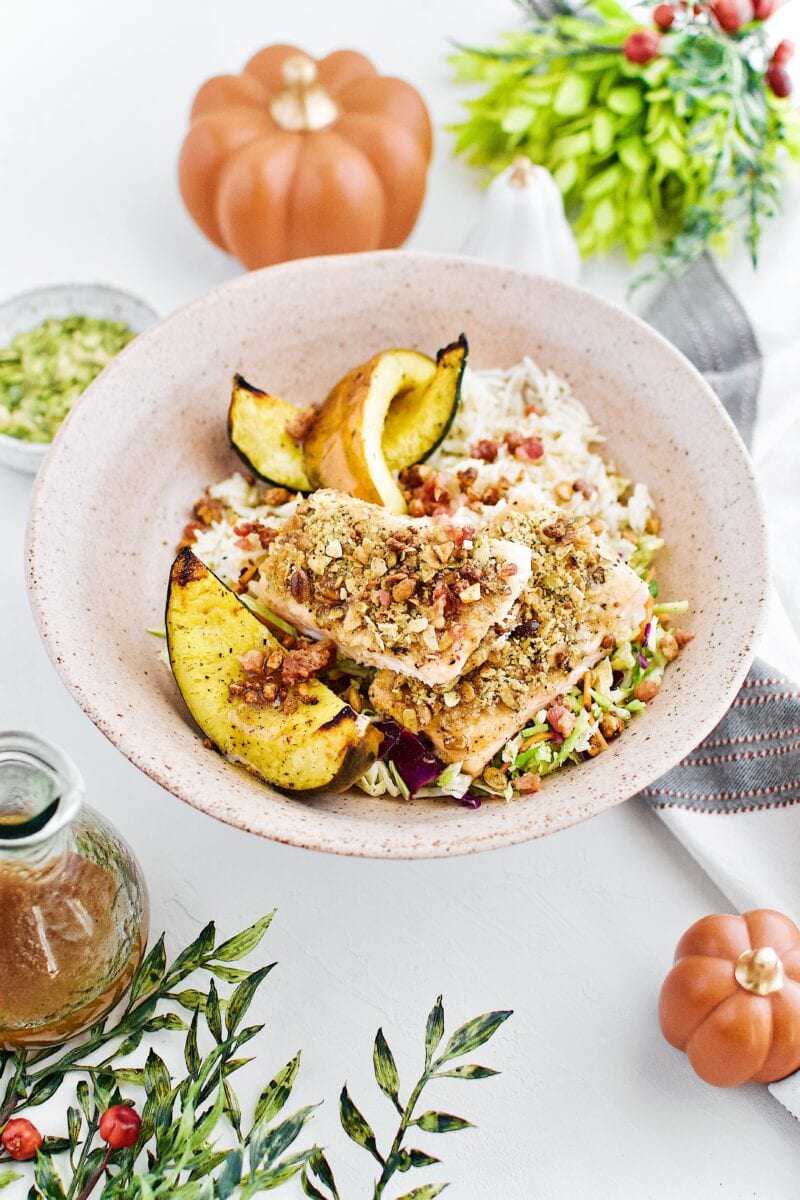 Did you make this recipe? Let me know by leaving a review or comment! And be sure to sign up for my newsletter, and follow along on Instagram, Pinterest, and Facebook!