One of my favorite things to do as a chef is to explore other cultures through food. This recipe is my take on an Indian Butter Chicken, with pumpkin spin thrown in, cause if you know me you know I love my pumpkin! This is my adaptation, packed with flavors I love and I hope you enjoy it too.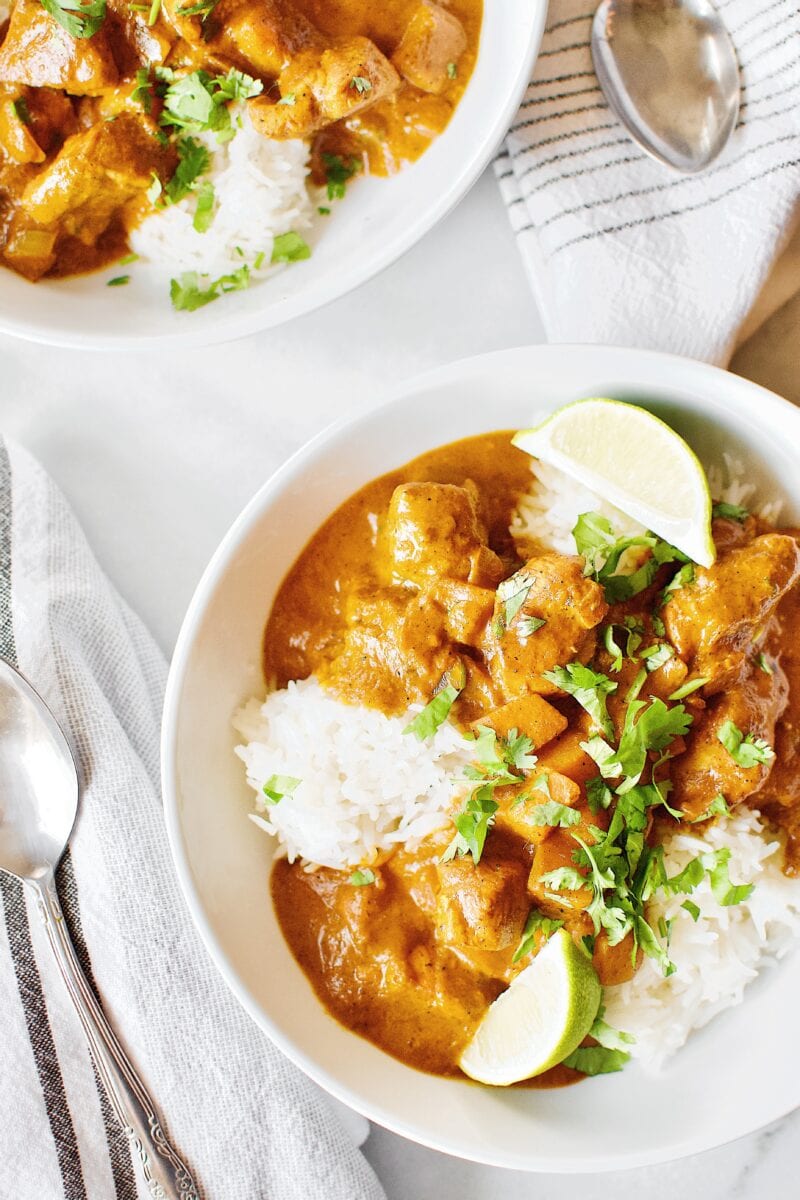 This is a super simple dinner that comes together in just about 30 minutes. Though if you have a little extra time I like to let it simmer on the stove for a while so the chicken can remain super tender.
I love this dish, because upon doing a little research on it I learned that it was first made slightly by mistake in India when reheating a chicken in tomato gravy. The dish has changed and evolved through the years after first appearing in American in 1975 under the name "Butter Chicken". It is eaten today around the world and in Australia and New Zealand they use it as a pie filling.
What you need to make Pumpkin Butter Chicken:
The yogurt, tomato, butter, and of course chicken are all traditional ingredients to the dish. It is a meal of simmered chicken in a tomato and onion based sauce. I like to serve it over my favorite rice, basmati. I could go on an on about basmati rice, but more on that another time.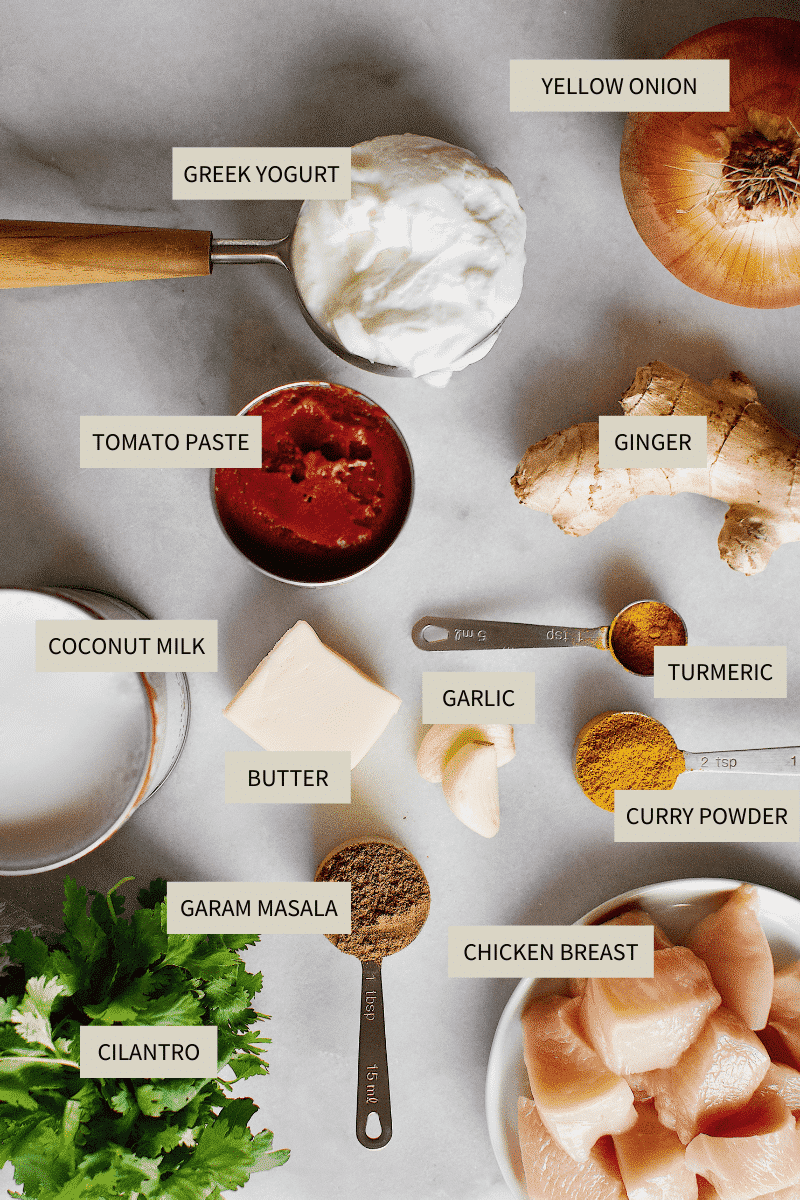 One of the things I enjoy about Indian food is the spices they use. It opens me up to a whole new world and all the interesting flavors get my mind whirling about how I can work them into other dishes.
Curry Powder is one of the dominant spices in this dish, and while every Indian household has there own version, and its use spans through many other cultures and countries, I learned to blend my own Curry Powder from a friend of mine who is from the country of Trinidad. We blended my own custom blend that has a bit more coriander in it because it is one of my favorite spices.
If you want to explore these flavors, even more, that same friend taught me to make her Curry Chicken and Roti Buss-up-Shut. It is an equally fantastic meal and I loved learning to make a dish from her home country.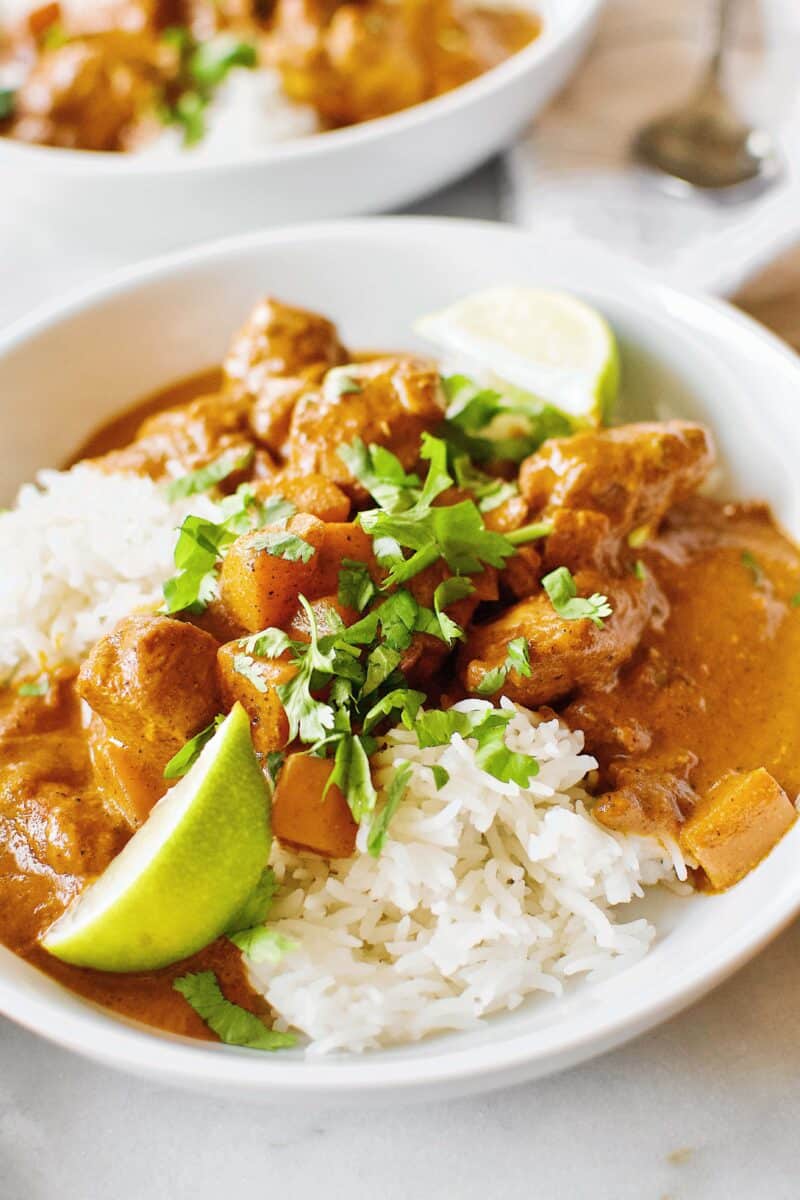 A little about Butter Chicken!
One more fact for you, the original name for this dish in India is Murgh Makhani. And don't skimp on the cilantro, a generous dusting is a must on butter chicken.
It seems that traditionally the dish is not made with any vegetables in it, so the fresh diced pumpkin is all me. And if fresh pumpkin is out of season feel free to use butternut squash. It has the same flavor and texture and makes this a dish you can enjoy year-round.
And I know it can be seen as carbs on carbs, but serving it with Naan bread is another great idea. It is a traditional Indian flat bread and would be used to pick up the meal with your hands sans utensils.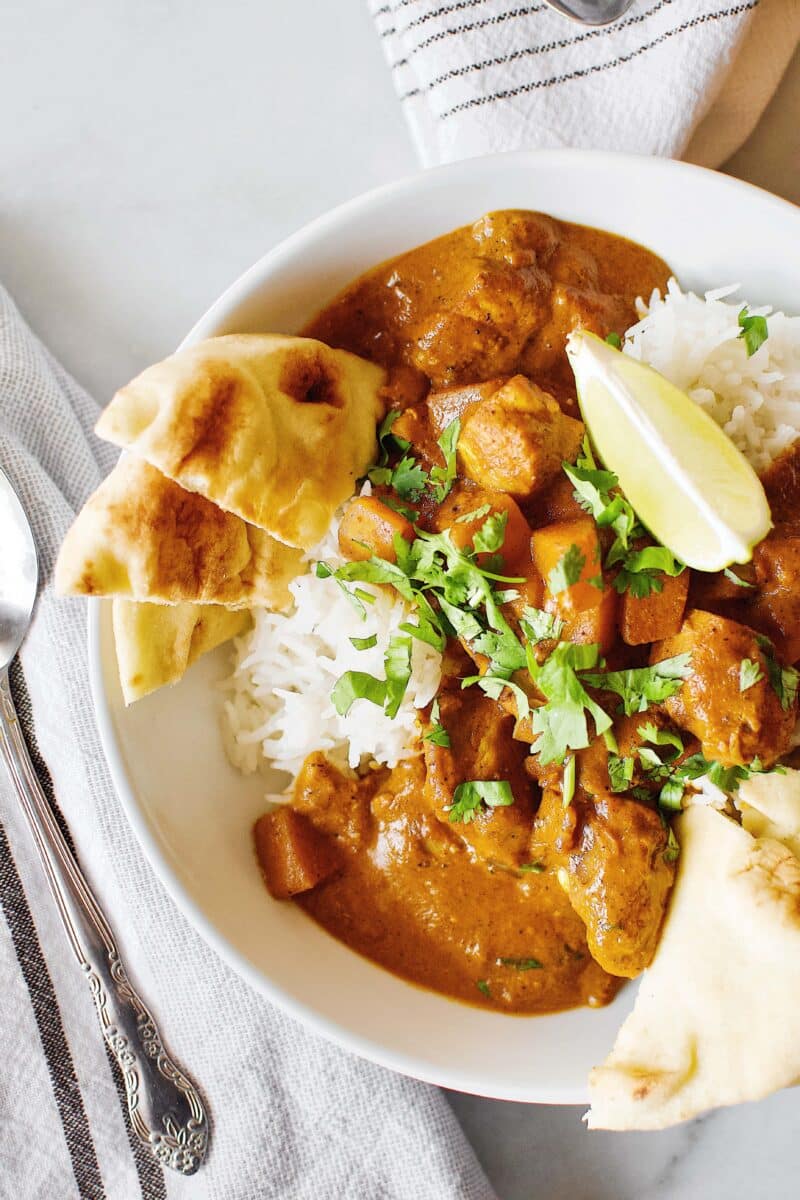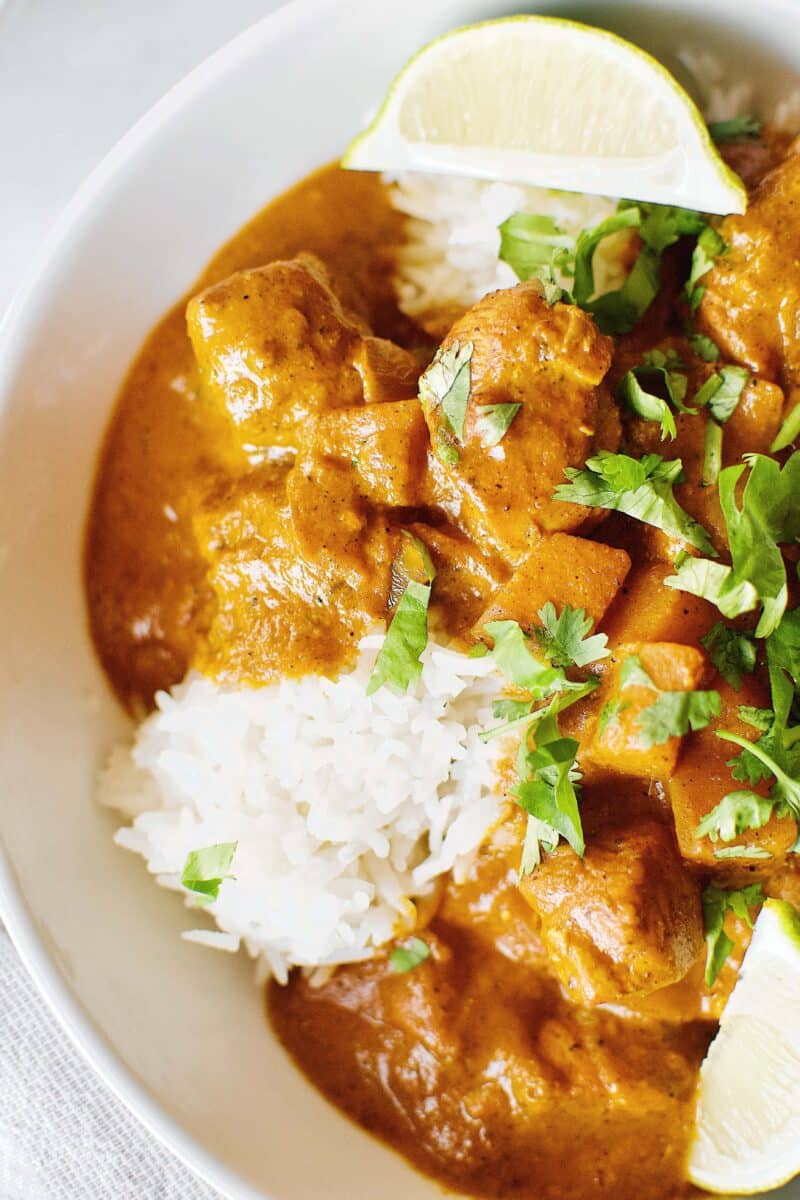 Did you make this recipe? Let me know by leaving a review or comment! And be sure to sign up for my newsletter, and follow along on Instagram, Pinterest, and Facebook.