My recipe for buttery Whipped Yukon Gold Potatoes with Garlic Herb Cheese has become one that I am kind of known for. My family REQUIRES them at Thanksgiving and Christmas and sprinkled in whenever the mood strike throughout the year. So light and fluffy, get ready to meet your new favorite mashed potatoes in this Whipped Potatoes recipe!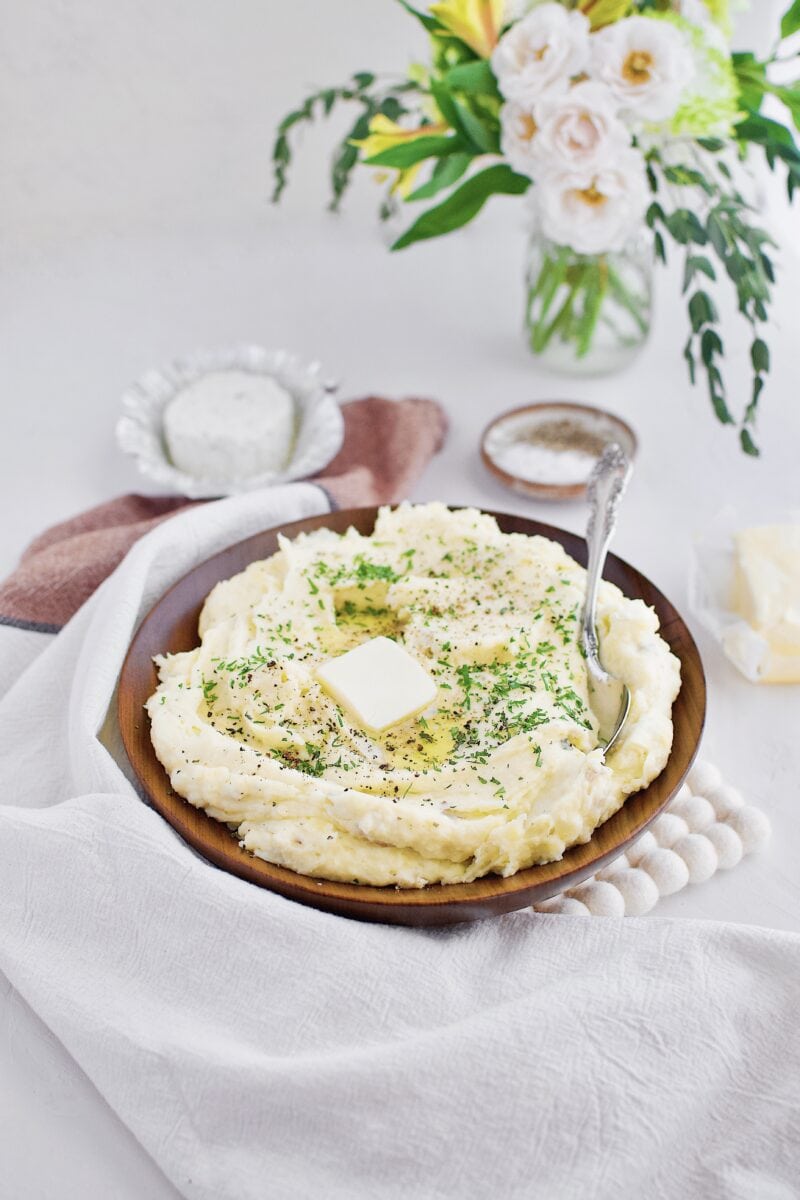 This recipe brings me back to why I love the basics. Just a couple of ingredients make for the best dishes, ALWAYS! If you have been around here for a while you will know that a short ingredient list is always my favorite!
Whipping up the Potatoes!
This recipe is great because when you have a bunch of stuff going on, on Thanksgiving or Christmas Day, this one takes all of 15 minutes to toss together. I start by peeling the potatoes by going around the outer, longest edge with the peeler just taking off a little bit of the peel. I also use Yukon Golds so that I can leave all or some of the peel on with no issue.
The potatoes then need to boil for 10 minutes then they are ready to whip. The key to really great whipped potatoes is placing the hot potatoes and butter in the mixing bowl together with the salt and whip until the mixture smells like popcorn. When the smell of buttery popcorn is rising from your stand mixer you know they are going to be FANTASTIC!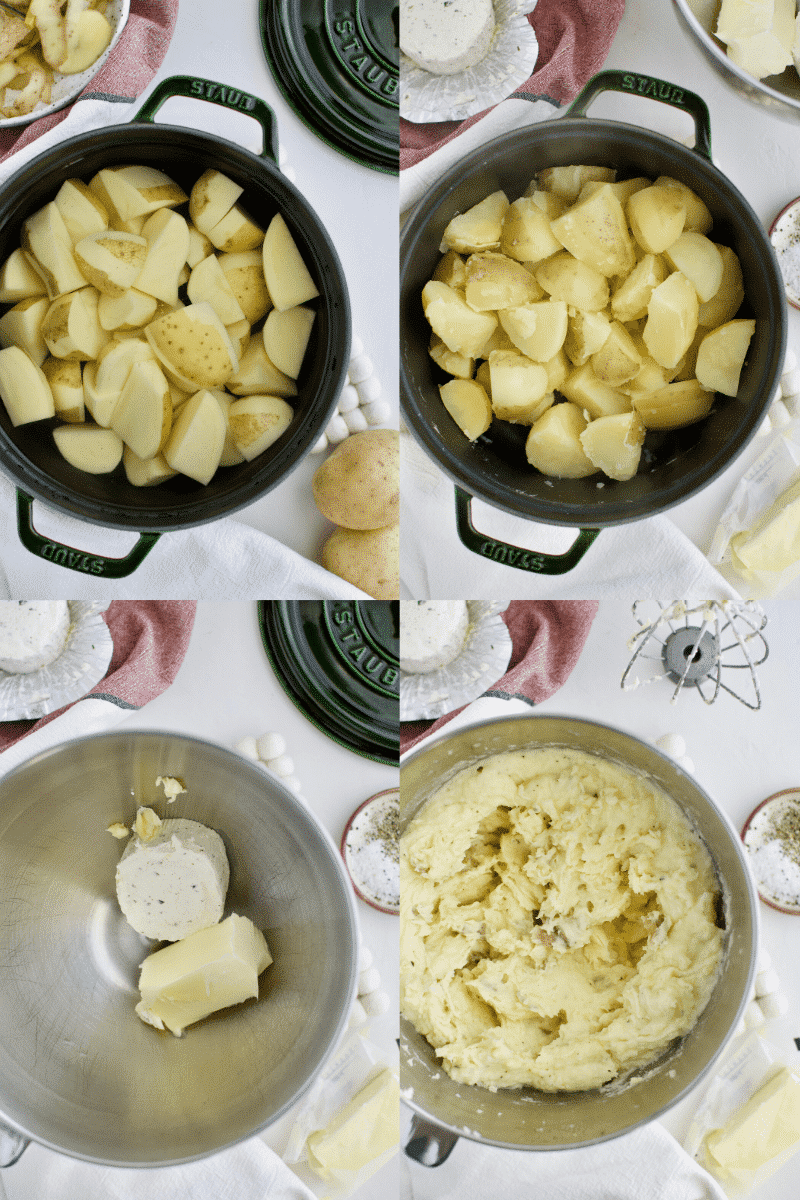 You then add the pepper and herbs and a little more salt if needed. Taste and adjust the seasoning to your liking, that's the whole point of cooking, making it taste great! Then add in just enough milk to thin the potatoes and keep them light. I then whack the mixer up to high for about 10 seconds, turn it off, and the whipped potatoes are ready to eat!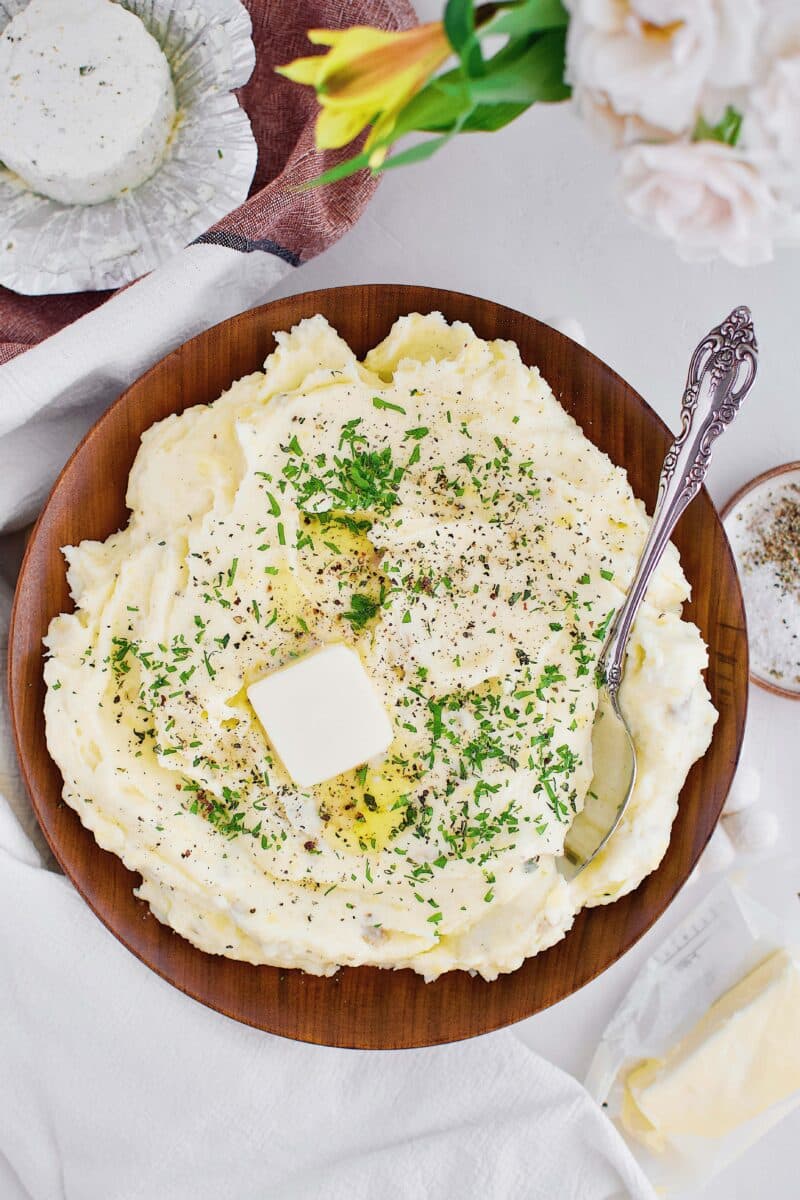 If you are serving this recipe for a holiday where you want to make it look great as well as taste amazing, be sure to garnish the top the whipped potatoes with a few cracks of black pepper and some herbs. This gives them a great presentation like you see above!
Did you make this recipe? Let me know by leaving a review or comment! Also, be sure to sign up for my newsletter, and follow along on Instagram, Pinterest, and Facebook!
For MORE of my most POPULAR Magnolia Table Reviews!
If this recipe review was valuable to you, take a look a some of my other reviews that have been super popular!
See all of my reviews of recipes Joanna cooked in Season 1, HERE!
Jo's recipe for 1919 Pimento Cheese is by far my most read review. I have adjusted to the recipe to replace the Velveeta, which I just can't bring myself to bring into my kitchen.
Her Zucchini Bread is my next most popular review, and it is one of my very favorites to pick up when visiting Waco.
And to ready my full ranking of every recipe in the first cookbook check out this post...Magnolia Table Cookbook…my overview!