A classic winter drink, traditionally handed out while touring the neighborhood singing carols, or Wassailing, in a bit of an updated version, with a southern whisky twist! This recipe takes the tradition of a spiced or mulled apple cider and turns it into something I WANT to drink on a cold night. Give this Winter Whiskey Wassail cocktail a try, I think you'll like it!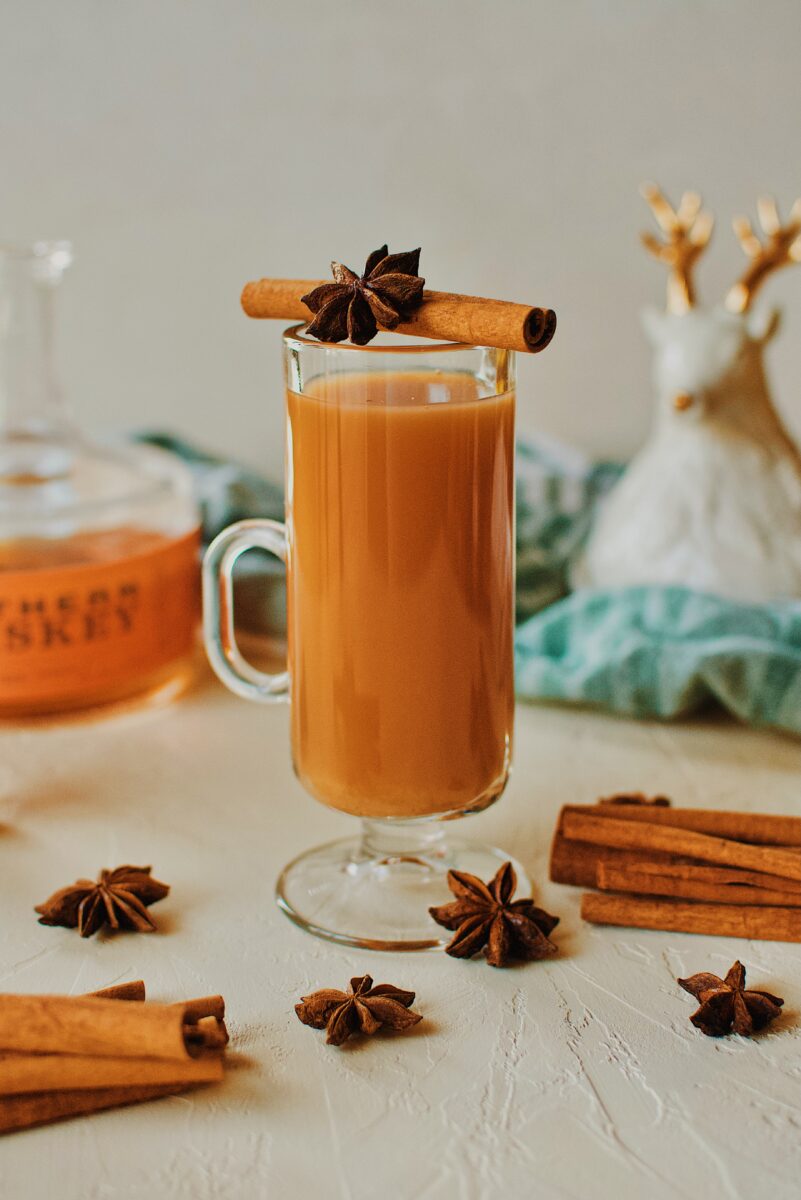 You could think of this cocktail as a bit of a riff on a hot toddy with an apple cider base. It elicits the same feeling when drinking it, and does exactly what it is meant to. Warm you up from the inside on a cold night.
How to make Wassail
There isn't much of, if any difference, between mulled or spiced apple cider and Wassail. When doing a little research on it, many confirm that it is really just a more traditional name for spiced cider, dating back to Medieval Christmastide England.
Definition from Wikipedia - Wassail is a beverage of hot mulled cider, drunk traditionally as an integral part of wassailing, a Medieval Christmastide English drinking ritual intended to ensure a good cider apple harvest the following year.
Making Wassil is simple, get your hands on a nice gallon of fresh apple cider and a couple fresh lemons and you are on your way. Simmer the cider just to warm, with two sliced lemons, a cinnamon stick, half a vanilla bean pod, a few star anise, and a piece of fresh ginger.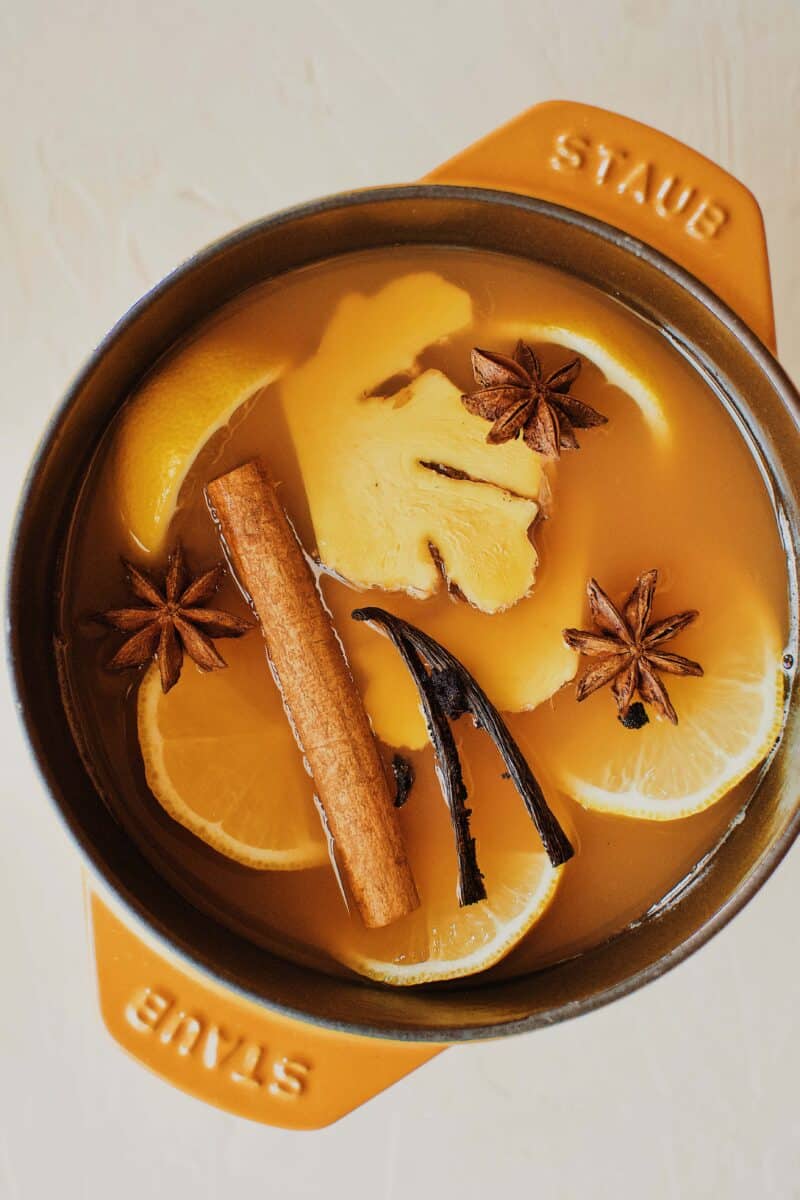 If you LOVE spice, you could also use some fresh whole cloves in your mixture, or even add some allspice berries. Do what you love! Some even like some white peppercorns or cranberry juice in their Wassail, or the addition of a sliced orange too.
Think of steeping the fruit and spices in the cider as making tea. It needs to steep for about 30-45 minutes on low heat or simmer. Remove it from the heat and immediately strain out the fruit so you don't get an overly bitter Wassail or spiced cider. You can return it to low heat if you would like to keep it warm for a party or gathering.
To make it a Whiskey Cocktail, add 1-1 ½ oz of Whiskey to a glass of coffee cup and 8 oz of your steeped Wassail. And enjoy.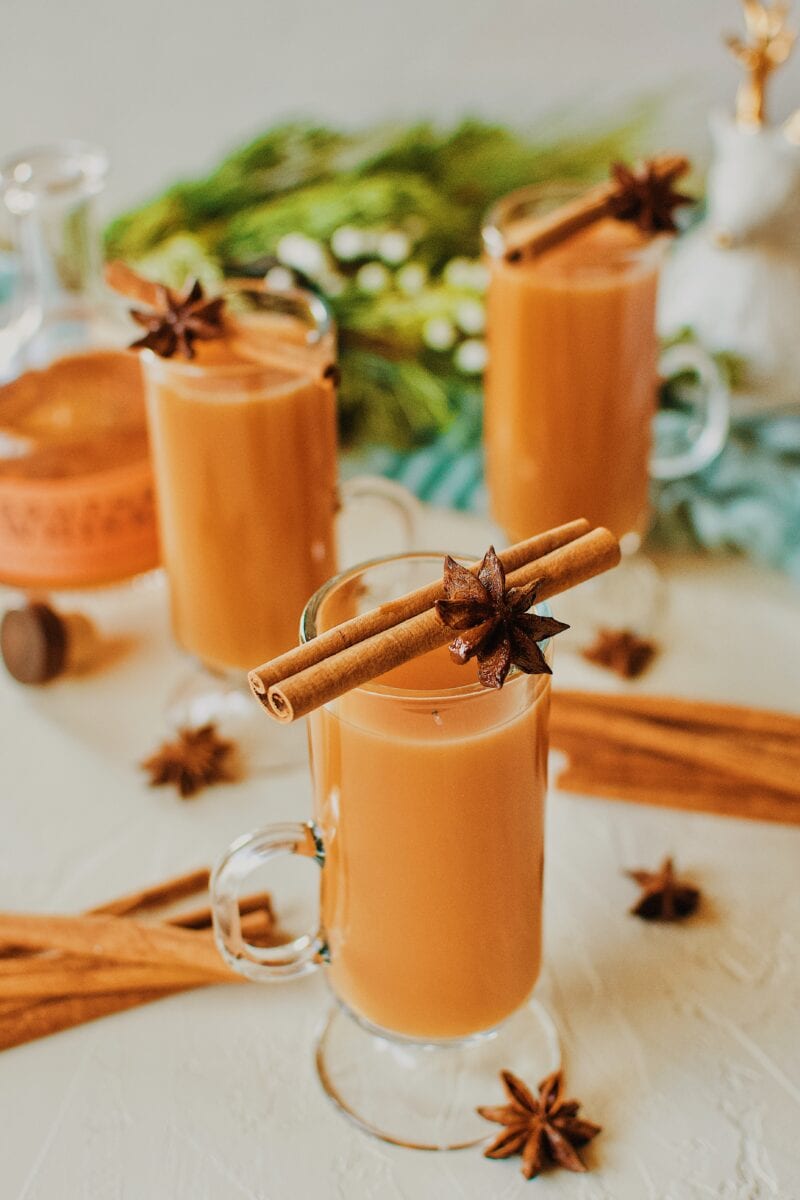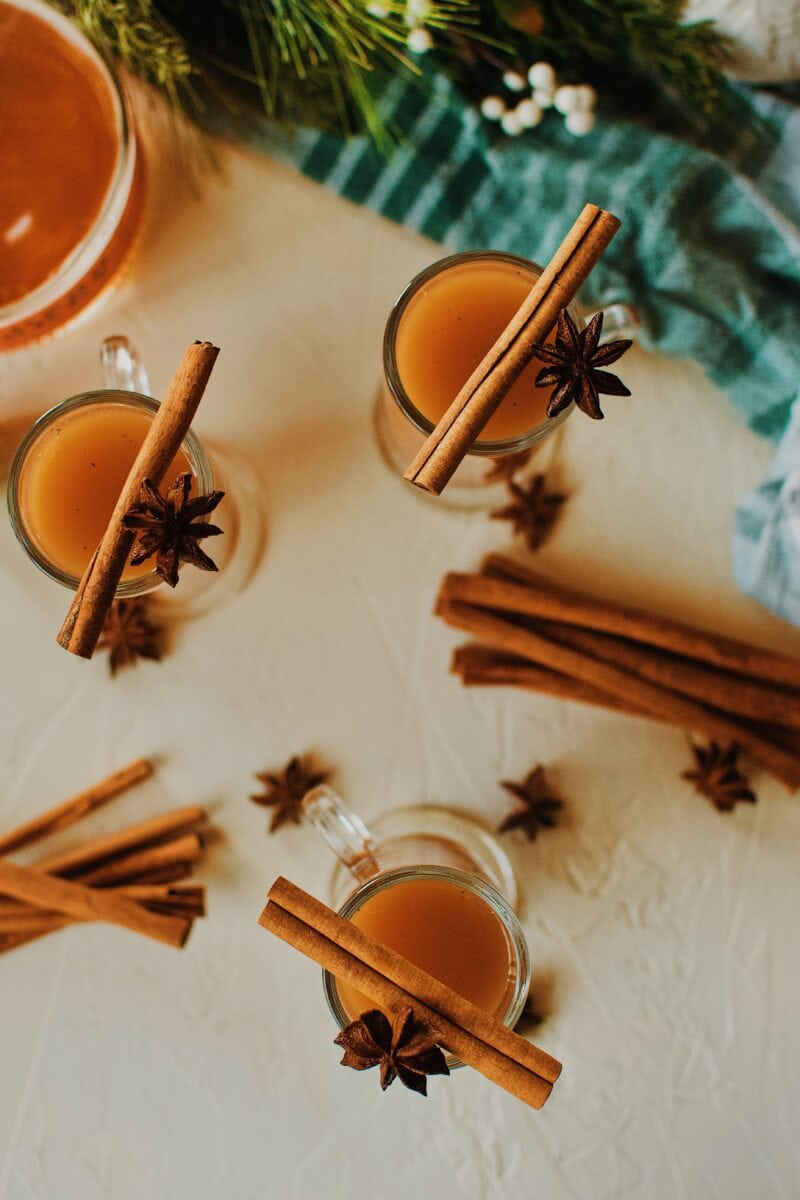 Did you make this recipe? Let me know by leaving a review or comment! And be sure to sign up for my newsletter, and follow along on Instagram, Pinterest, and Facebook!