Joanna's After-School Banana Bread recipe is beautifully easy and comes out just the way I like it. I remember mom's banana bread from childhood and this takes me right back! Probably my favorite thing that Joanna does with this recipe is the pan she uses to bake it in.
I always remember the middle slice in a loaf of banana bread being just a little gooey from being underbaked, and this eliminates that together. The 9x9 square pan she calls for evenly bakes this bread wonderfully.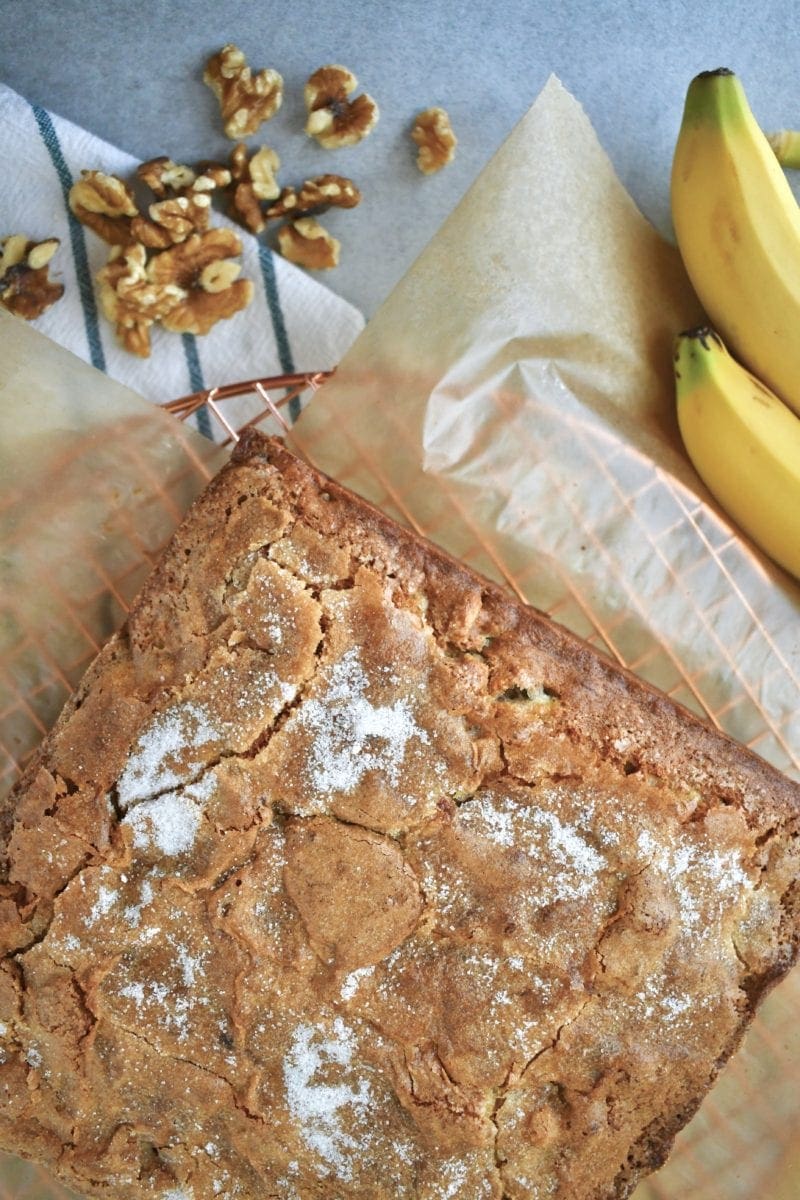 It's a different shape than I am used to but I loved it! Being able to just grab a small square vs. a crumbly slice is perfect. The bread baked so evenly, the only note I will make for next time is that I will spread more into the corners and leave a small well in the middle, in hopes that this will result in a more perfectly flat top.
That is just me being picky, but I think it will work and it will give me a perfectly uniform square when I cut it. I also went a little light on the sugar for the topping, I will put more in the future for an even more crispy, crunchy topping.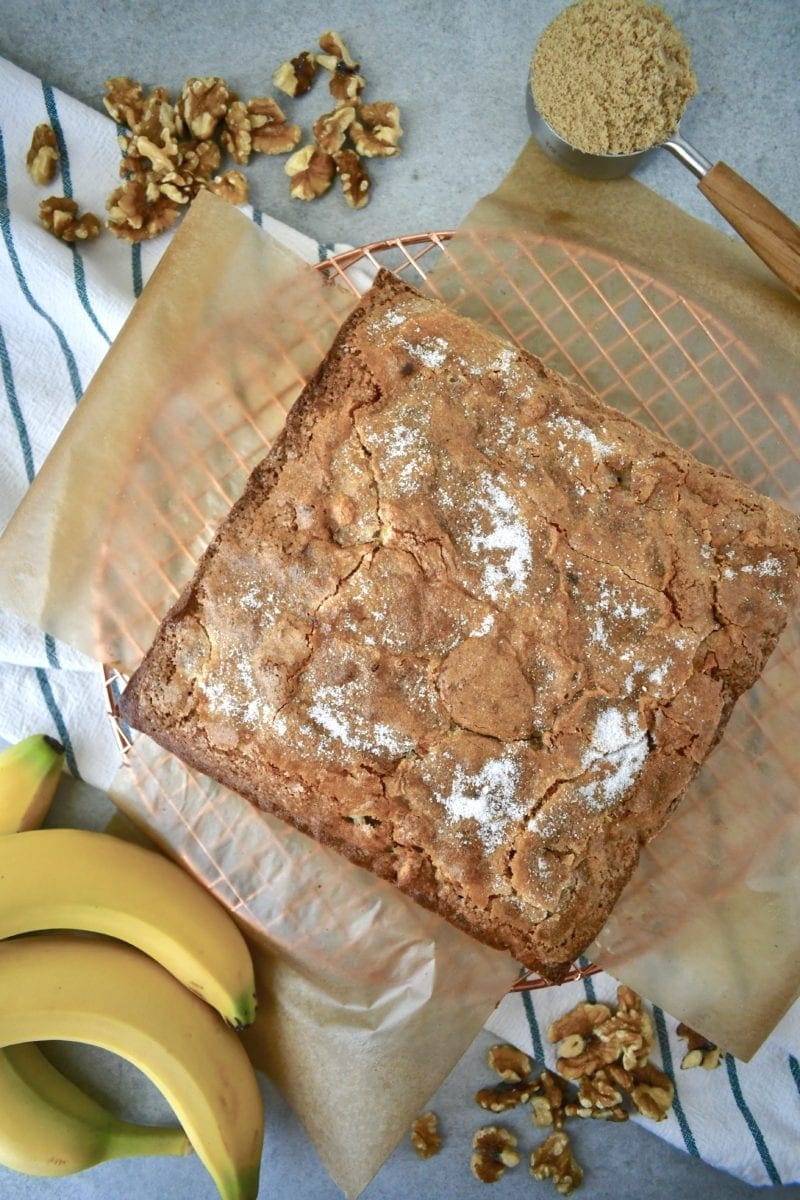 I saved up my bananas for a while to make this so I used 3 from the freezer and 3 from the counter. I liked this because the three from the freezer gave the bread an even banana flavor while the three from the counter left chunks that could be seen and tasted. It gave a very well-rounded flavor and appearance.
I will also note that I baked mine in a pan just like the one pictured in the Magnolia Table Cookbook. I imagine this could be baked in a loaf or sheet pan as well as a casserole or a pie dish. I like different shapes and dishes for different events. Play around with it and make it yours.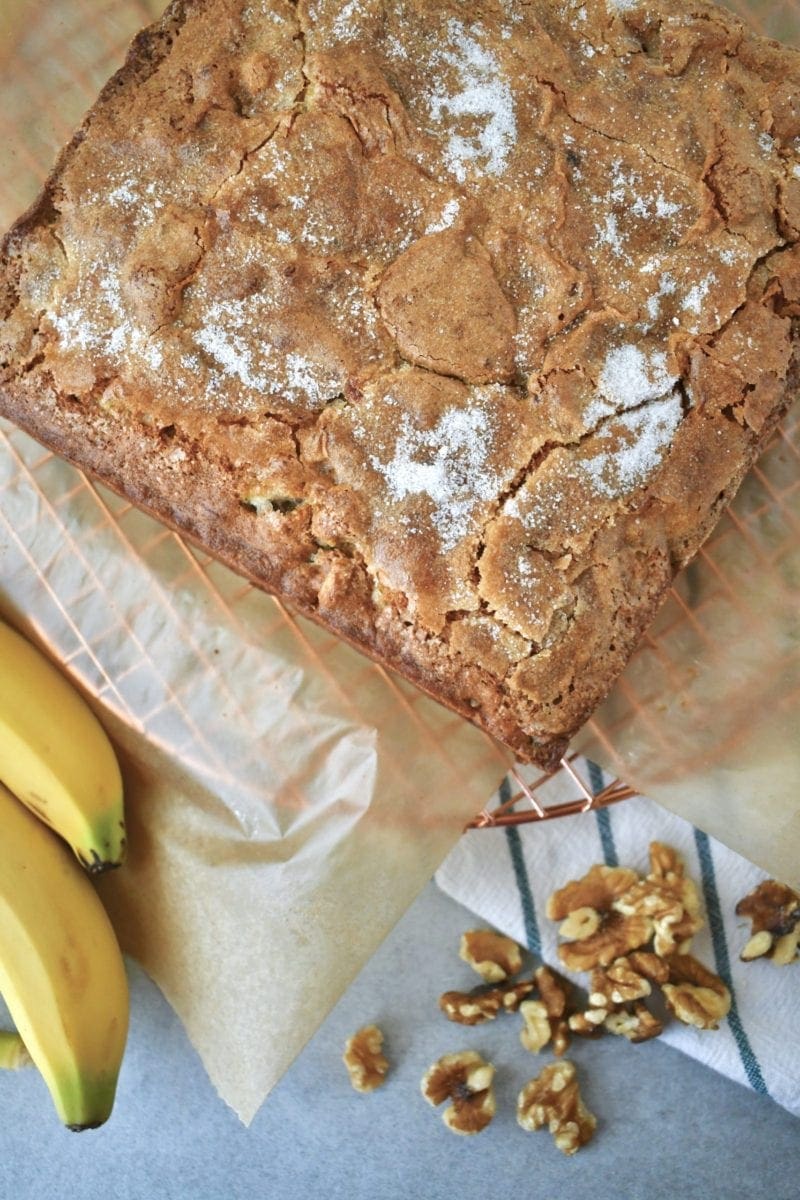 I would love to know how yours came out. Leave me a comment below and let me know if you loved this recipe as much as I do!
Until next time, happy cooking!
Kendell
If you watched Joanna makes this recipe on Season 3, Episode 4 of her new cooking show 'Magnolia Table with Joanna Gaines' you can get the recipe by CLICKING HERE, she shared it on her blog so you can make it at home!
read my other reviews of season 3 episode 4 here...
Chewy Granola Bars (coming soon)
Crew's Cookies (coming soon)
Syrian Donuts (coming soon)
Did you make this recipe? Let me know by leaving a review or comment! And be sure to sign up for my newsletter, and follow along on Instagram, Pinterest, and Facebook!