Joanna Gaines's recipe for Sunday Pot Roast leaves a little bit to be desired. Just one small tweak from me and you are on your way to great! Let's dive into this one.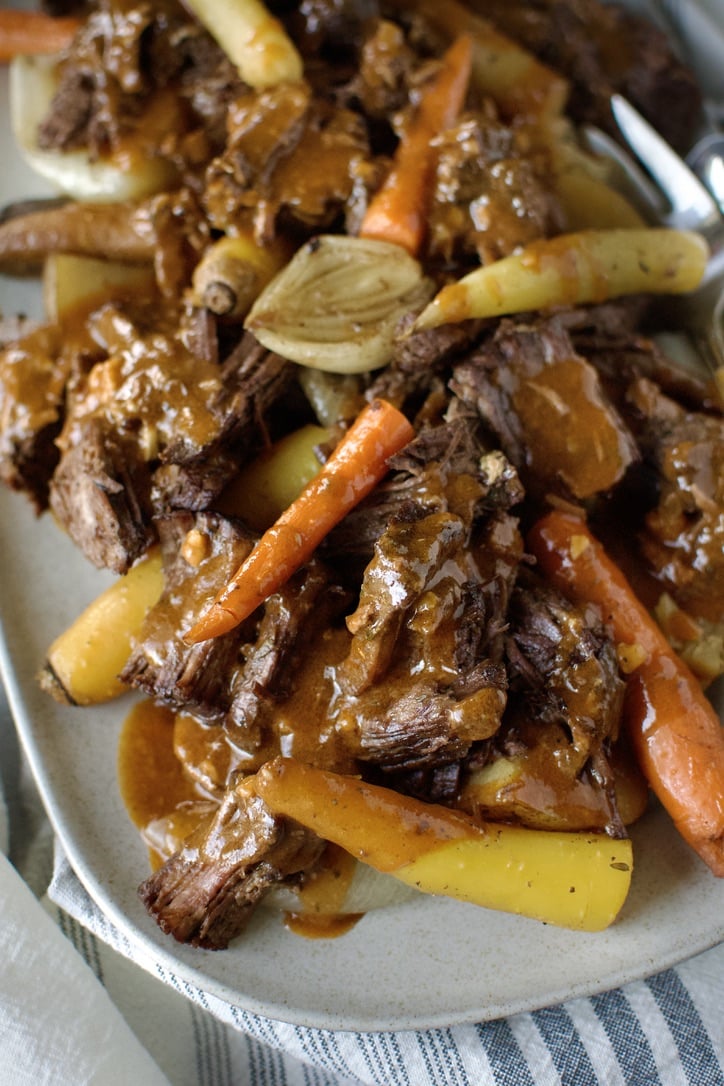 the review...
The recipe is NOT hard to make by any means. And it yields a well-portioned stick to your ribs meal. It will fill you up. But in my opinion, it needs a little work. Or at least a few notes at the bottom on how to finish the recipe.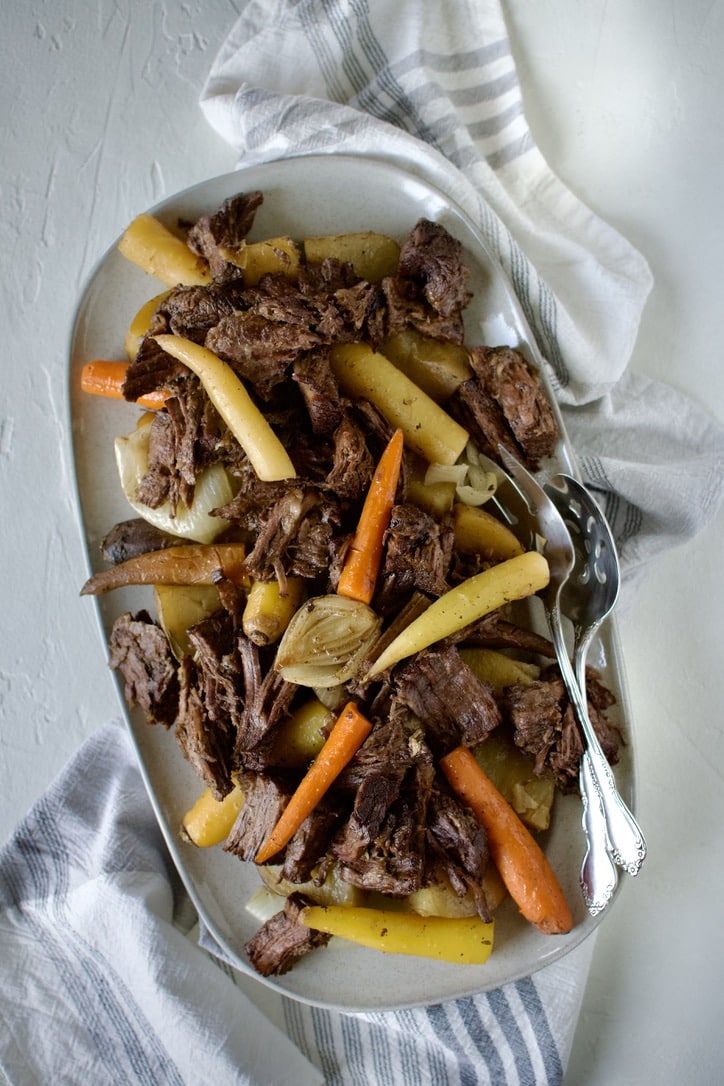 the reaction...
Directly out of the pot after roasting all day, this recipe leaves a bit to be desired. It lacks a bit of depth of flavor and is a little fatty. The beef is cooked well and is very tender, but the vegetables need seasoning and the sauce could have much more flavor. Just one thing made this recipe better...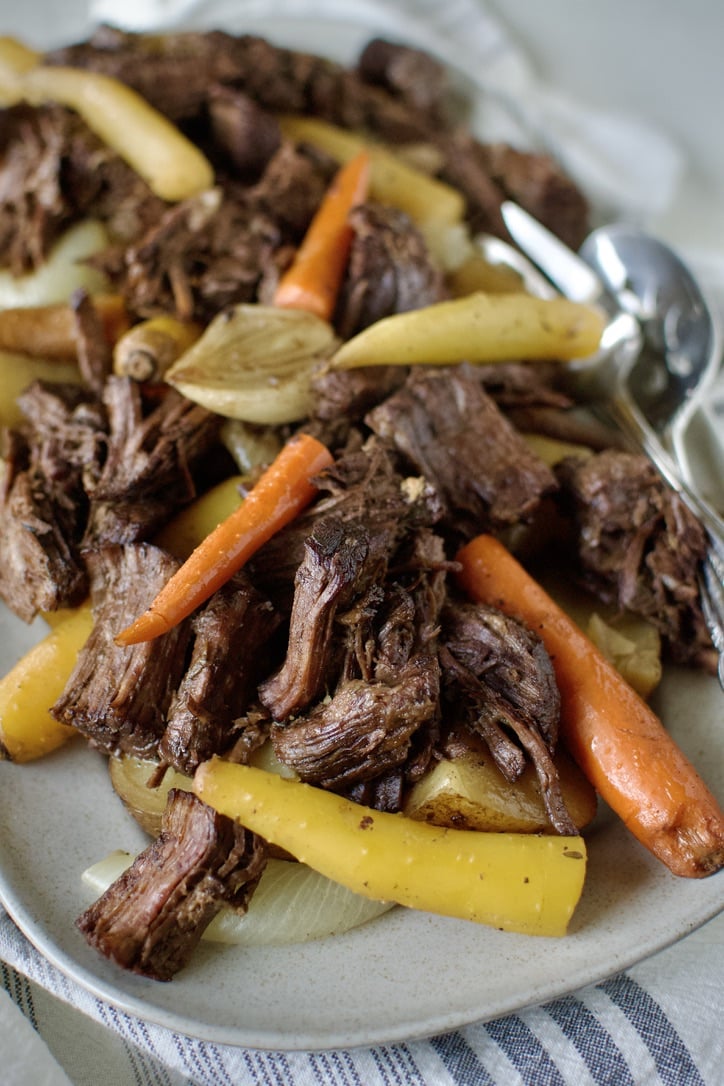 the tips...
After removing the beef so it can be shredded. I simmered the veggies in the broth for 7-10 minutes, I pulled the carrots out early. This helped ensure they were finished cooking properly, as my potatoes were a bit firm still.
After removing everything from the pot, I brought the remaining liquid to a rolling bowl and added an 8-ounce can of tomato sauce. This helped cut the fattiness of the liquid left in the pot and helped created a beautiful gravy to top the beef and vegetable with. Also, when you remove the vegetables from the pot, season them with a little salt and pepper, you'll thank me later.
Top the platter with the gravy that has been created and you are now serving a VERY flavorful dinner, that the family will request over and over!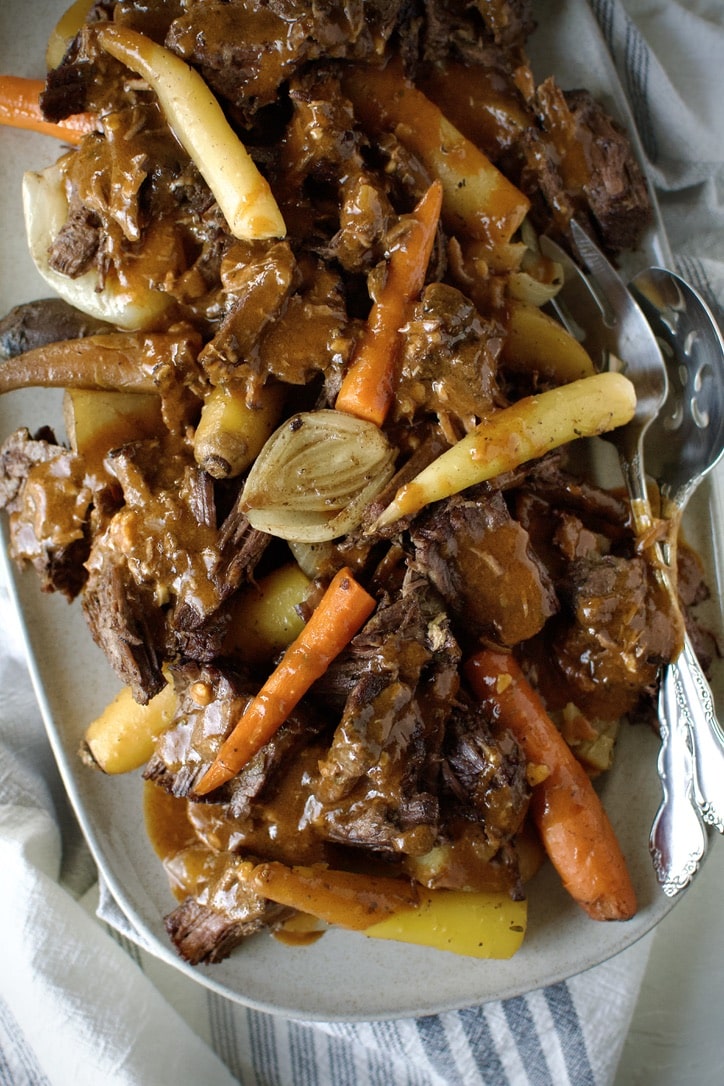 Overall, I think this recipe needs a little reworking if you ask me, but I made it work and the family still enjoyed it.
Until next time, Happy Cooking!
Kendell
If you watched Joanna makes this recipe on Season 3, Episode 1 of her new cooking show 'Magnolia Table with Joanna Gaines' you can get the recipe by CLICKING HERE, she shared it on her blog so you can make it at home!
read my other reviews of season 3 episode 1 here...
Romaine Salad with Buttermilk Ranch Dressing and Skillet Croutons