This humble dish of Hot Dogs and Rice that Joanna Gaines shared on her cooking show is the definition of frugal. Her mom shares that it was a dinner she made when money was tight. But it is warm and filling, which does the trick!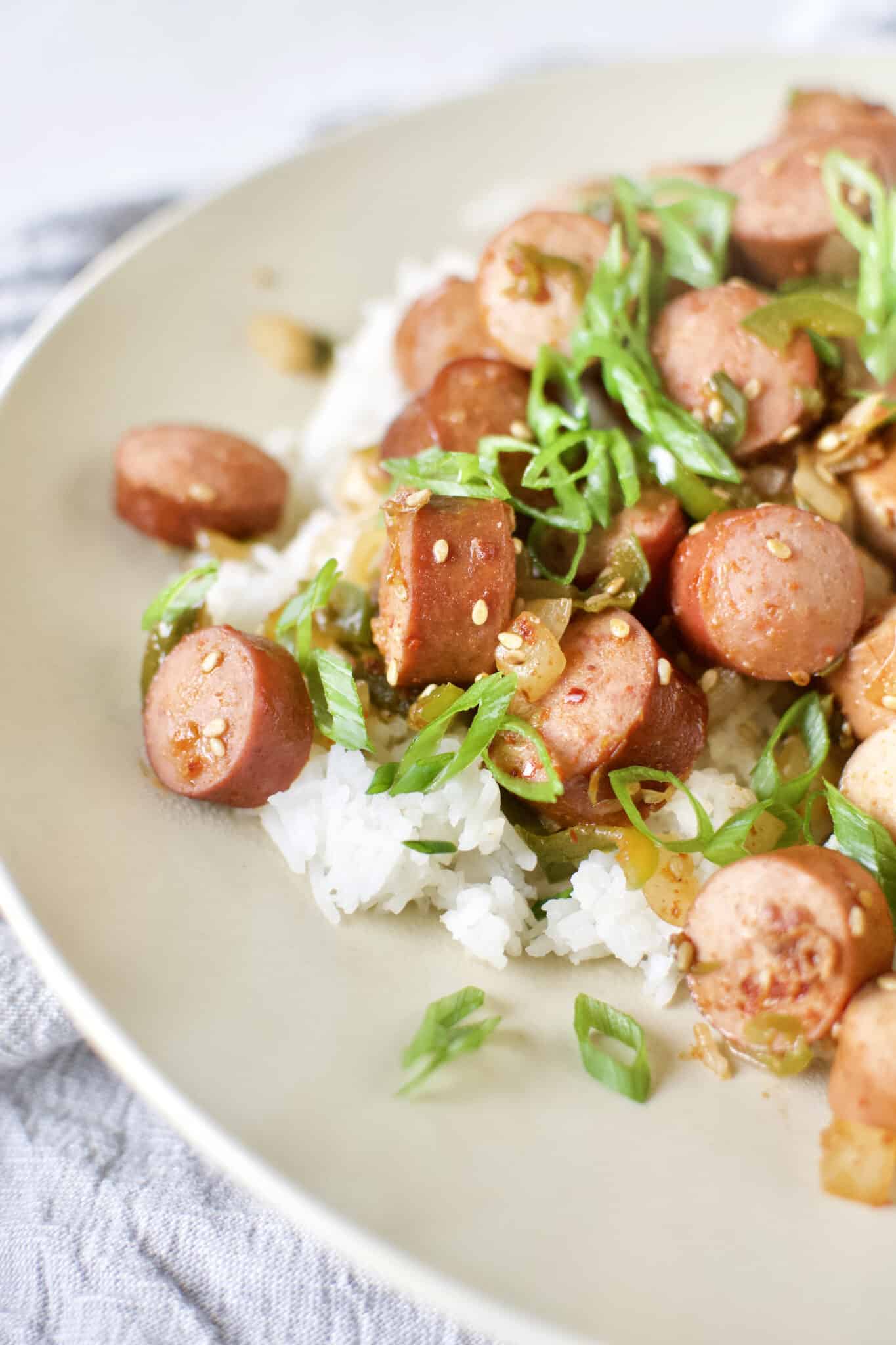 the review...
The recipe is straightforward and stripped back. You are basically warming some chopped hot dogs in a pan with seasonings if you really break it all the way down. And put a pot of rice on to cook too. Easy!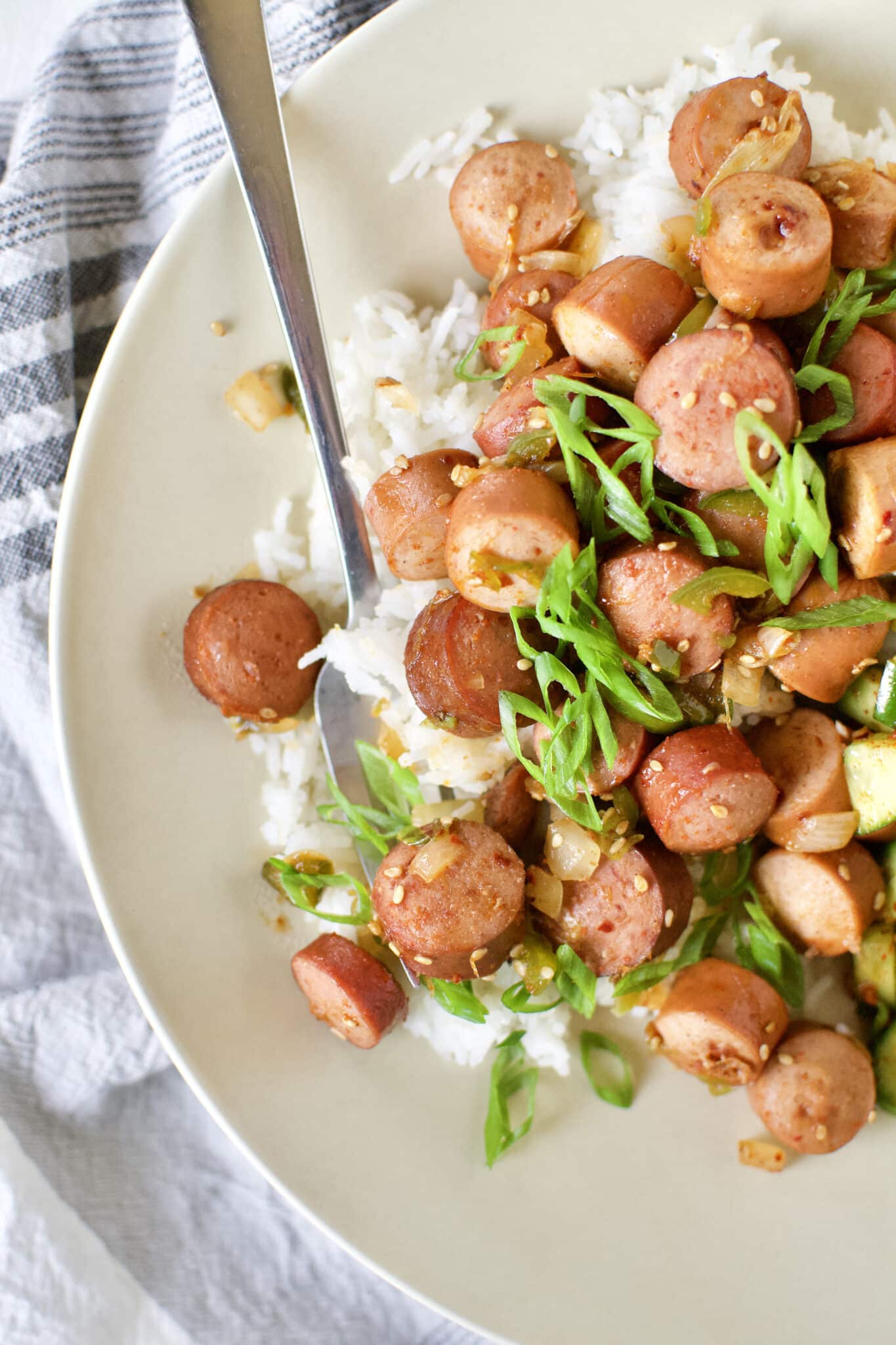 the reaction...
I was a little blown away at how much I like this recipe. I mean, just hot dogs? But the seasonings make it tasty, a little salty, but still enjoyable. I really like the texture and temperature contrast of serving it with the cold cucumber kimchi salad. It brings some crunch and coolness that is needed.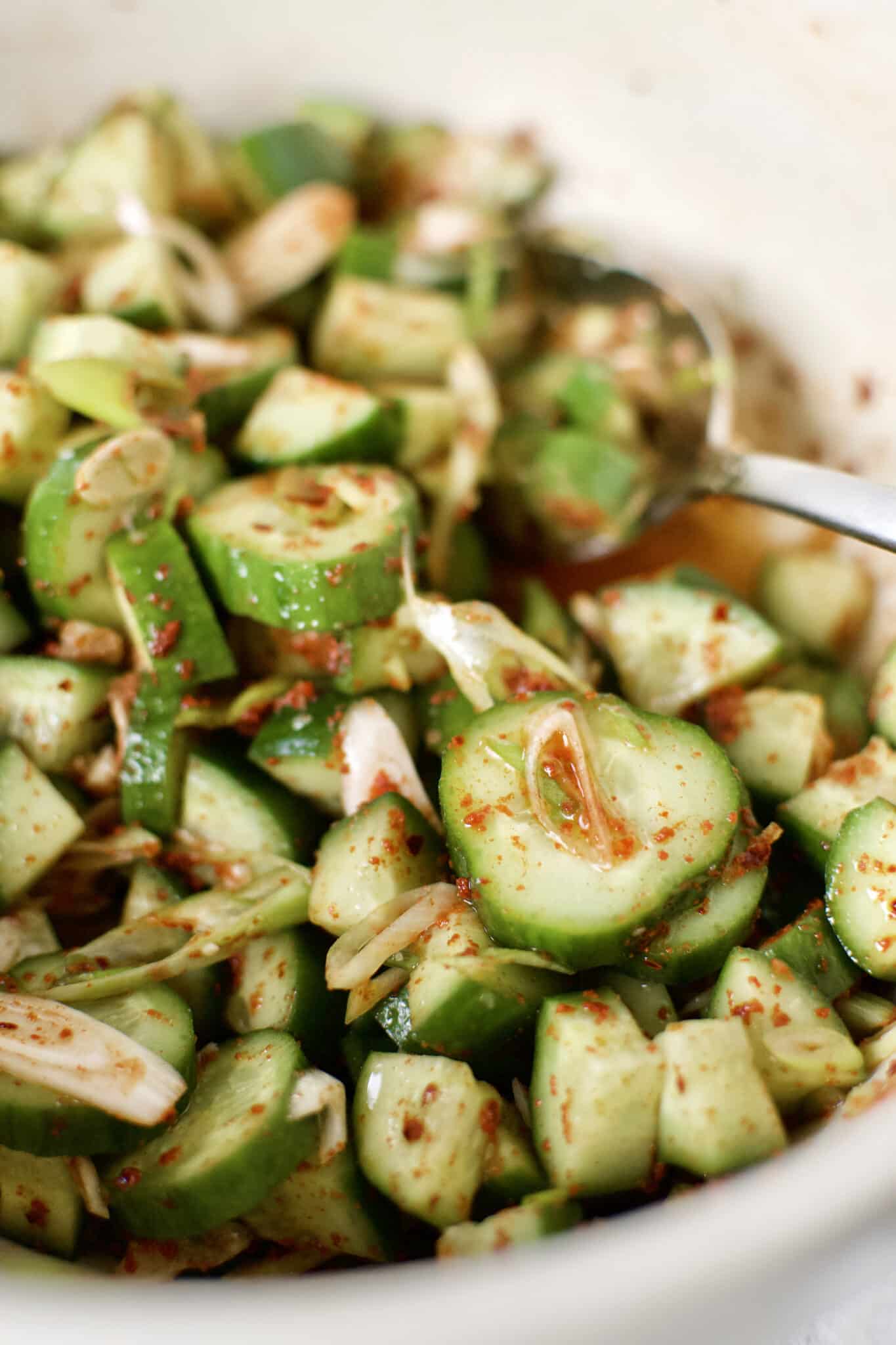 the tips...
Taste and adjust the seasonings as you go, I think I got a little bit too much soy sauce in my hot dogs, or my hot dogs were just salty. But my final result was a little salty, but I think that was my fault and not the recipe. It is a super budget-friendly meal as far as dinners from Joanna Gaines go. But it is heartwarming and filling, and that's all that matters really!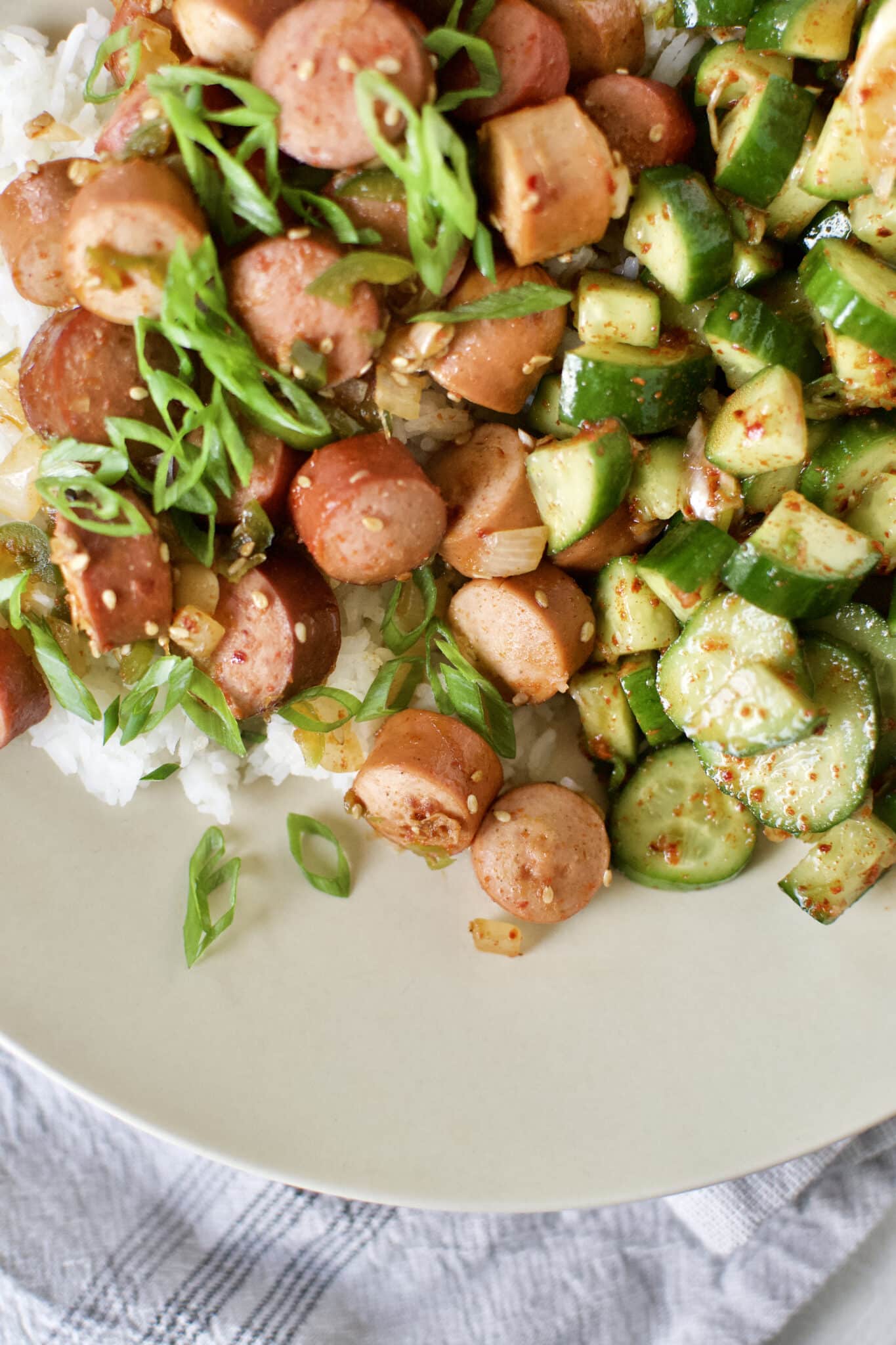 Overall, I don't know if this will be a regular rotation dish at my house, but might be fun to whip up from time to time. I like Jo's mom's note that it can really be done with any meat, she just used hot dogs when it was all she could afford.
Until next time, Happy Cooking!
Kendell
If you watched Joanna makes this recipe on Season 2, Episode 5 of her new cooking show 'Magnolia Table with Joanna Gaines' you can get the recipe by CLICKING HERE, she shared it on her blog so you can make it at home!
read my other reviews of season 2 episode 5 here...
Mom's Bulgogi with Cucumber Kimchi Salad
Red Bean Mochi (coming soon)