I'm sure everyone has a childhood memory of one time or another eating banana pudding. Whether it be your mother's, grandmother's, aunt,'s or uncles recipe, it is an American staple dessert for an array of holidays. But from what I remember as a child it was always just made from the recipe off the back of the pudding box and a mixture of frozen whipped topping. And while that mixture still brings back a flood of memories, this recipe that Joanna shares in the Magnolia Table Cookbook is by far the best I have ever had!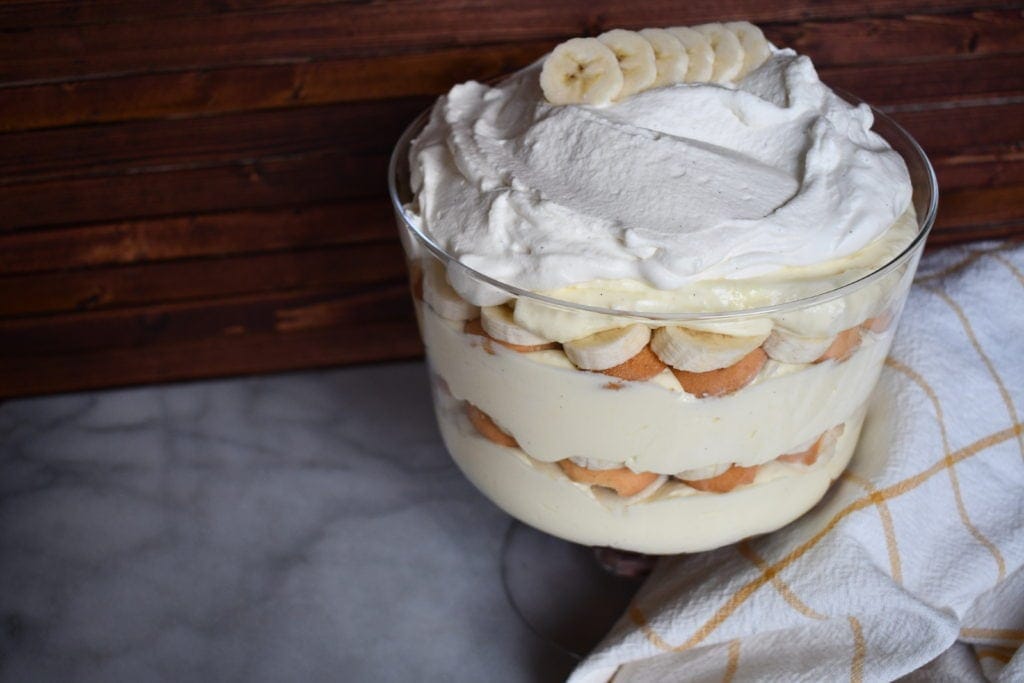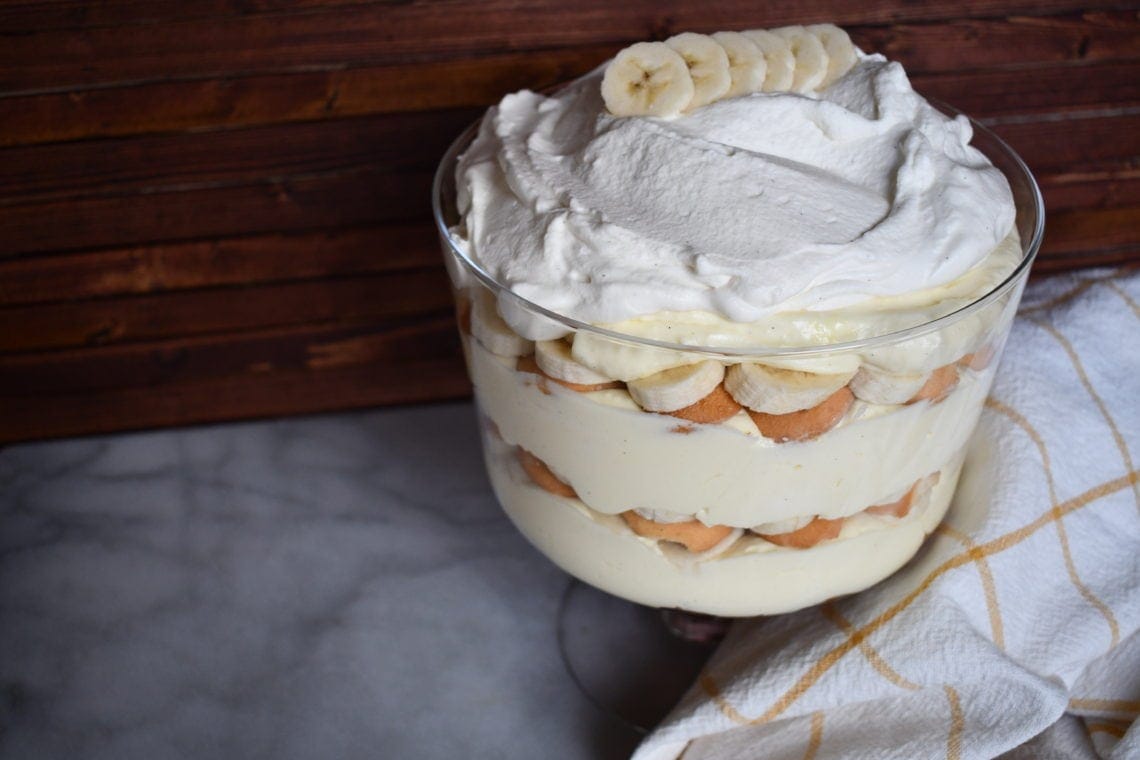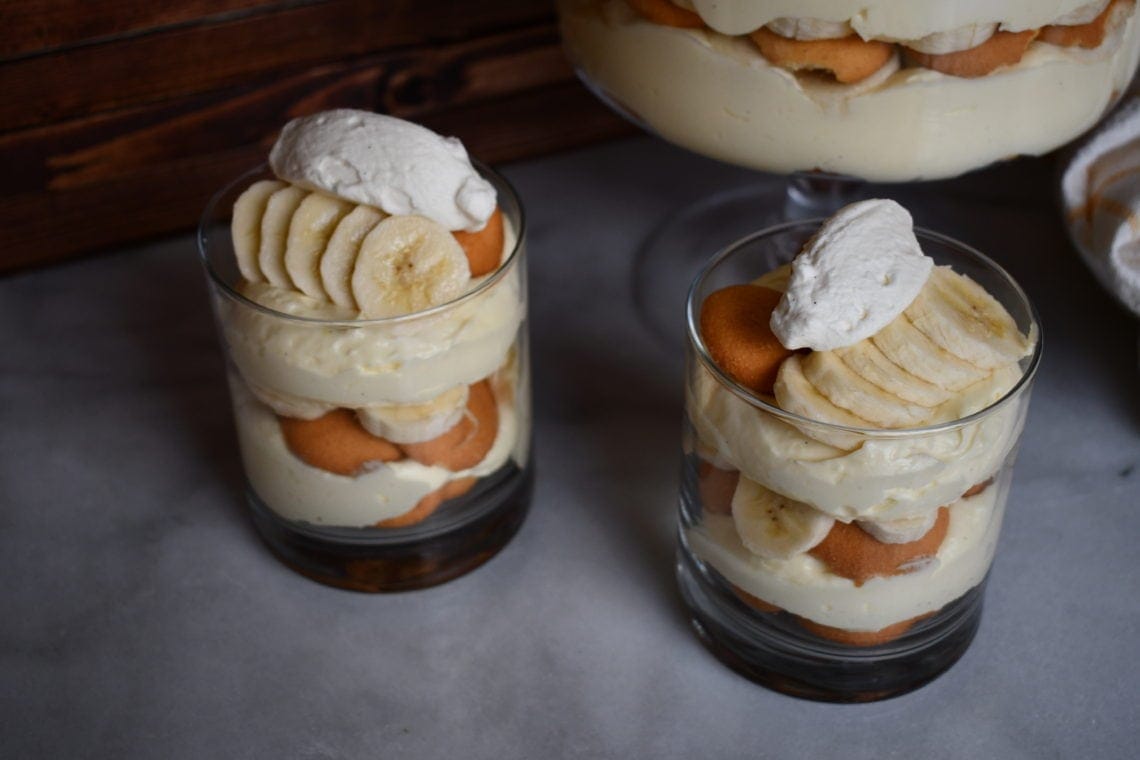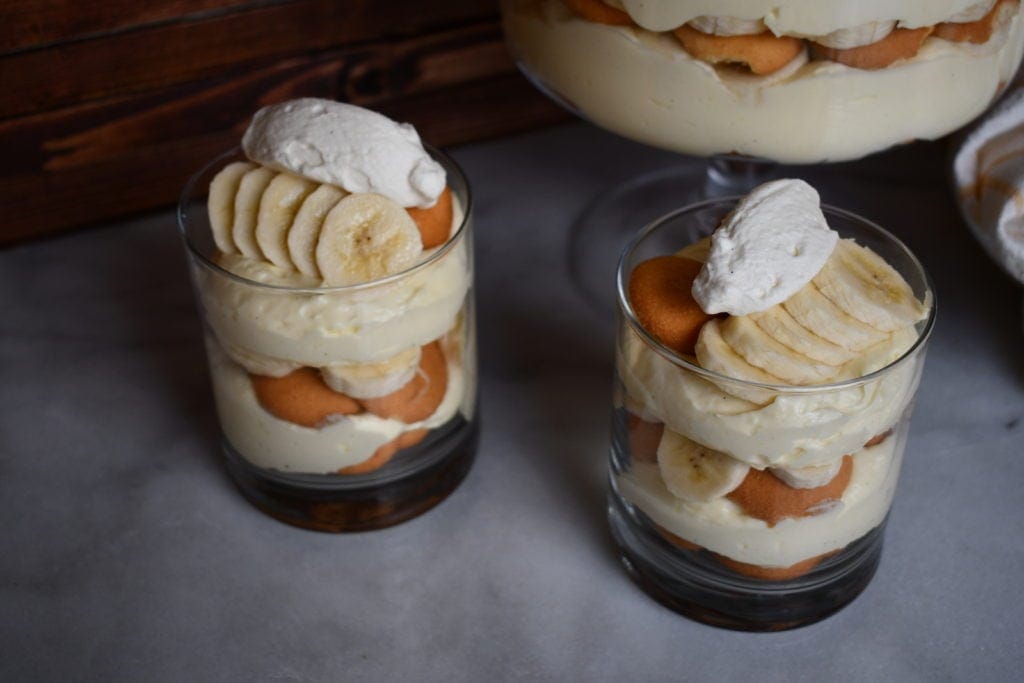 Now, this recipe still calls for a box of vanilla pudding mix and boxed cookies, but the addition of the whipped cream cheese and folding in the freshly whipped cream was new for me. The consistency was just right, set enough that you could make it a day ahead of time, yet heavenly smooth, not wet. This will definitely be my go-to from here on out. My family has actually asked me a few times to make it again. I haven't done it yet, I have been a little busy working my way through the book, but it will be at the top of the remake list when I finish.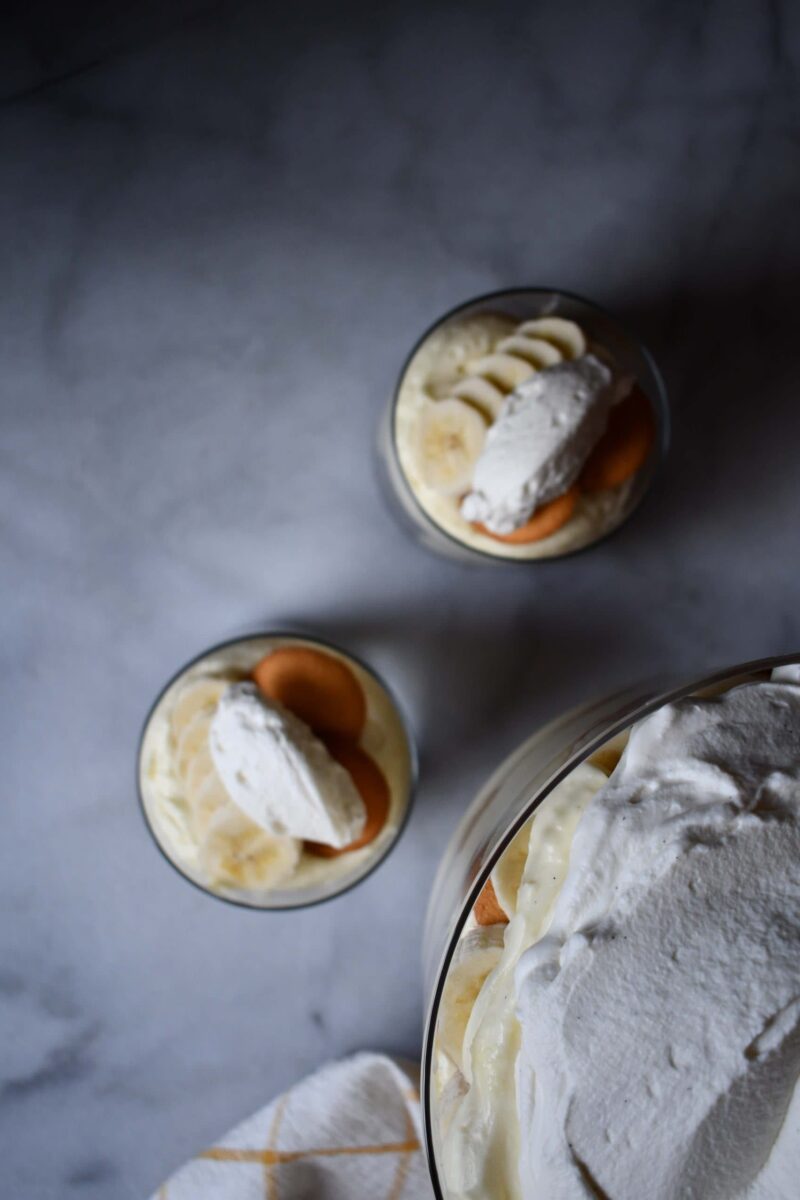 We all really enjoyed this recipe. I loved the elegance of it, yet the homey feel that it brings. Throw it in a trifle dish and you take something whose origins started on the table of a backyard barbecue and you bring it into the era of Joanna Gaines! It came out so beautifully I would be happy to put it on the dinner table any day of the year. The only tip I can share from this one is that I whipped the heck out of my cream cheese and I think that helped give it the pillowy texture that made everyone really fall in love with it. I also love the suggestion that Jo gives to make it into individual servings. Having a perfect portion for each person is great and adds a little something extra if you are serving it at a dinner party, even though I am a firm believer in making it nice any day of the week, even if it's just for you!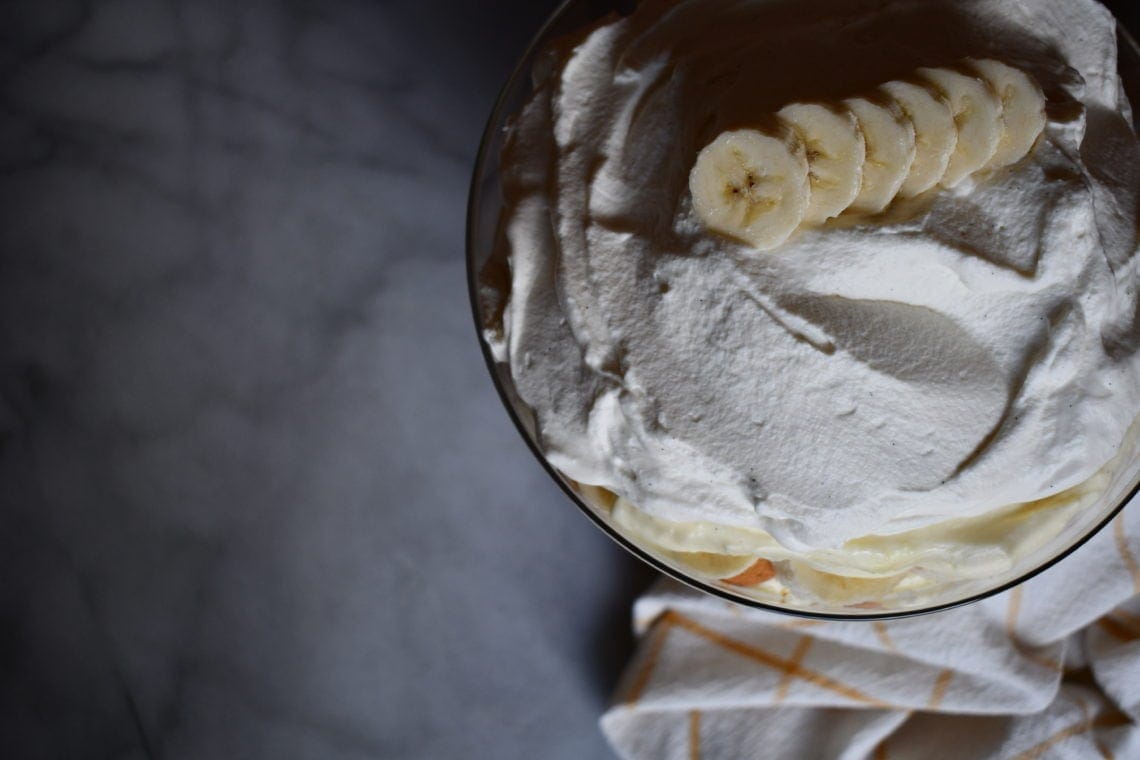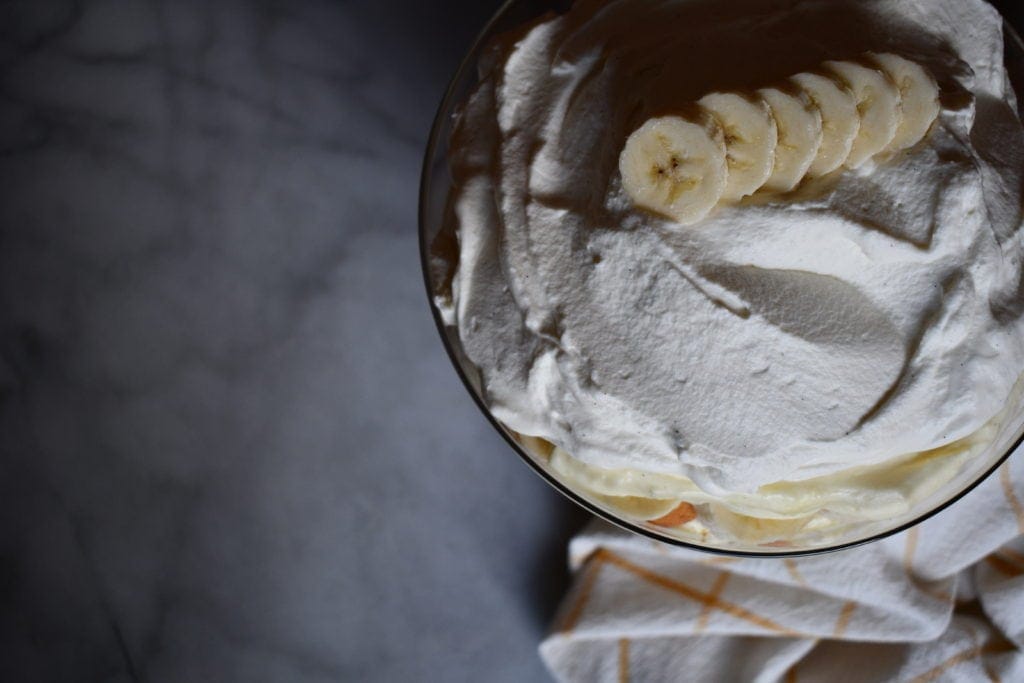 I hope you make this and love it as much as my family and I did. Leave me a comment below and let me know if you love this the way it stands or if there is anything you would do differently the next time you make it.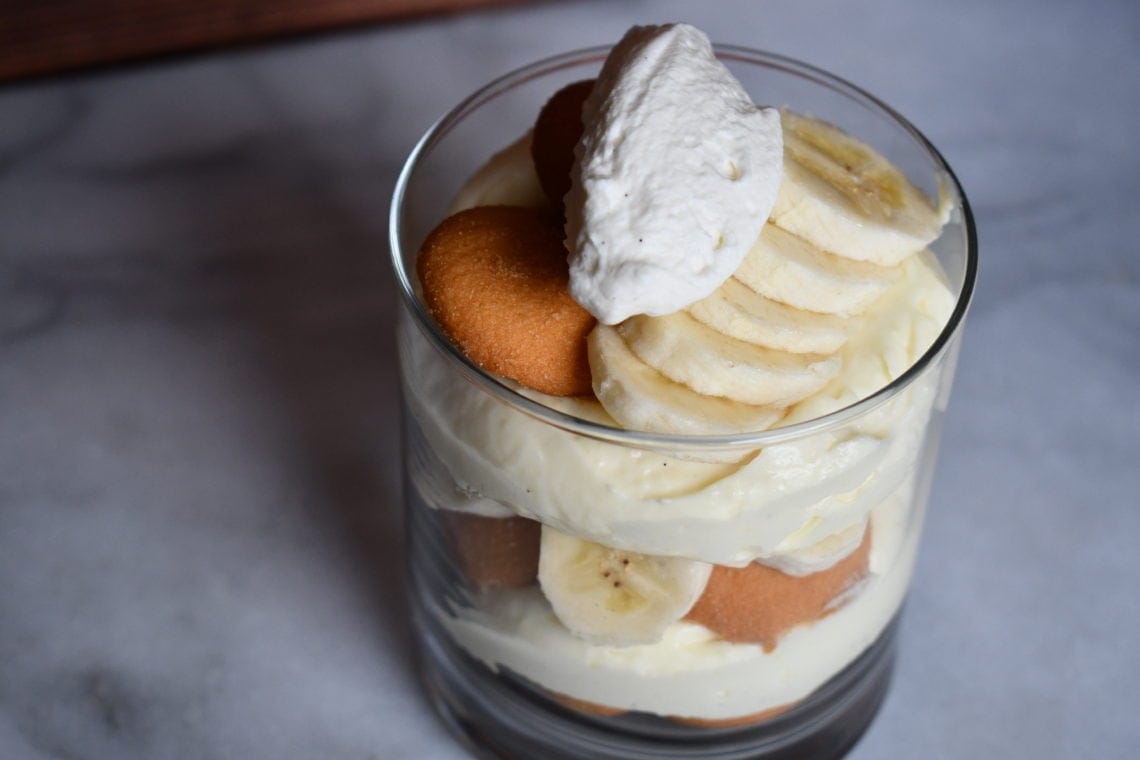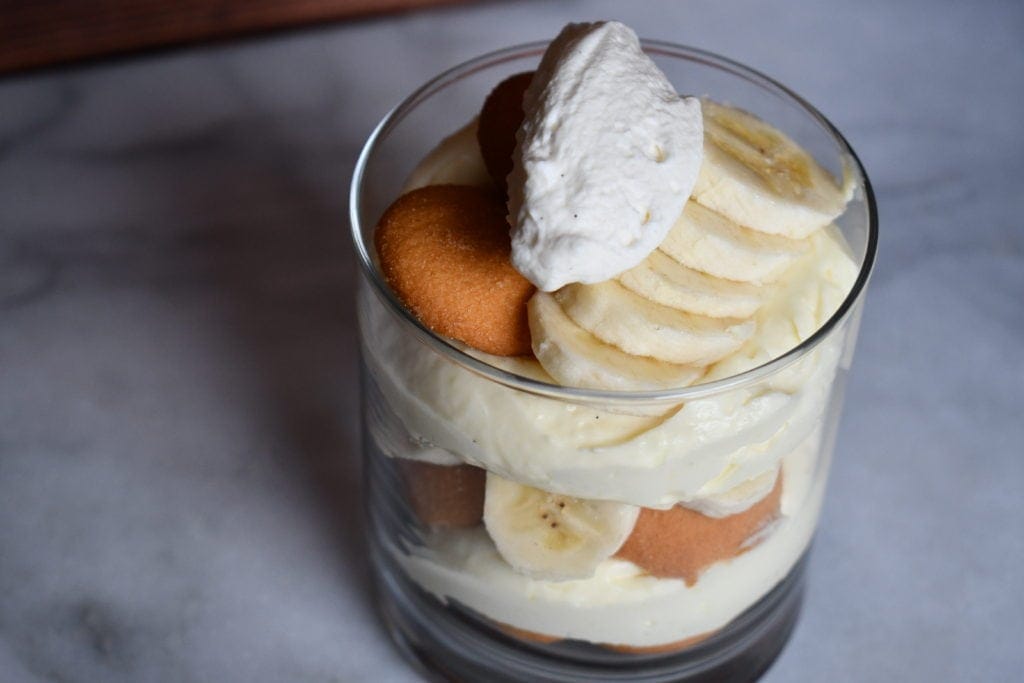 Until next time, happy cooking!
Kendell
If you watched Joanna makes this recipe on Season 5, Episode 1 of her new cooking show 'Magnolia Table with Joanna Gaines' you can get the recipe by CLICKING HERE, she shared it on her blog so you can make it at home!
read my other reviews of season 5 episode 1 here...
Gaines Brothers Burger (coming soon)
Crinkle Fries (coming soon)
Did you make this recipe? Let me know by leaving a review or comment! And be sure to sign up for my newsletter, and follow along on Instagram, Pinterest, and Facebook!