These biscuits had all of my favorite flavors wrapped up in one delicious bite. They reminded me of when Chip would ask Joanna in nearly every episode of Fixer Upper for a Ham "Sammich".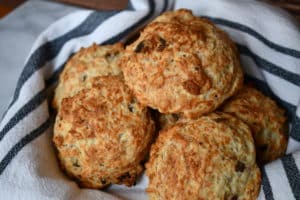 This is like the most amazing ham sandwich you've ever had wrapped up in a neat little package. I imagine that if she started showing up with these he may never have gotten any work done ???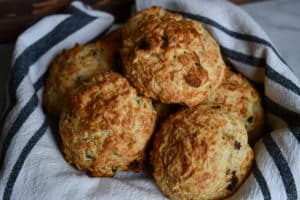 They really are like a complete meal in a biscuit...best of all they are super simple to make. They call for you to start them in the food processor, but my pro tip to you would be to use the best kitchen tool you have for these, your hands! Don't lug out that machine just to make this recipe. Maybe if you have it out because you made a few batches of pie dough to put in the freezer use it. But they are so simple and only make a few biscuits so I'd say just use your hands or a pastry blender to cut in your butter. It's a little faster using the machine, but the recipe only makes a handful of biscuits, so I'd deem it an unnecessary piece of equipment to wash for this application.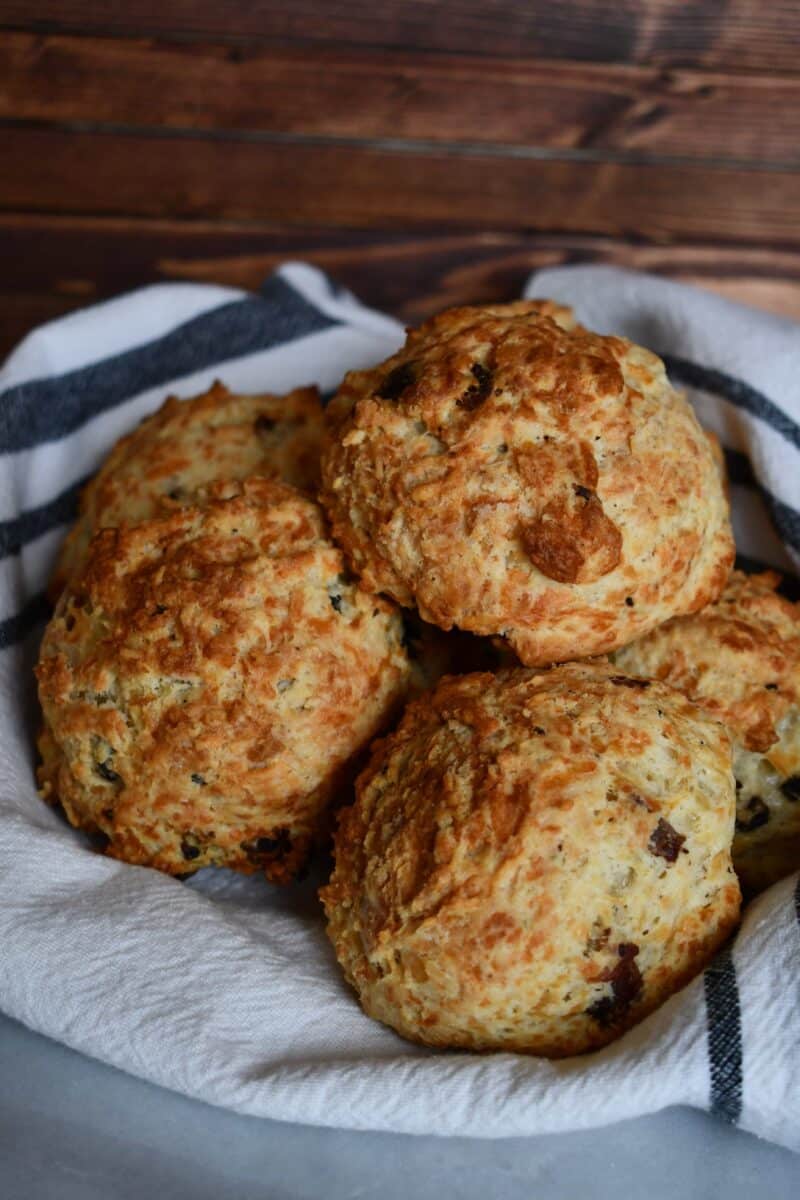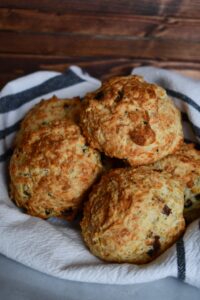 Ok, all that said, I used a 4oz scoop like the recipe calls for and got 9 biscuits. The recipe says it yields 6. I feel like they came out just the right size for a side or snack biscuit. I served mine with a salad that I made that day and the meal like deliciousness that was this biscuit complemented it perfectly. It made for a just right light lunch that left you completely satisfied.
Let me know in the comments if you've made these yet, and if you love them as much as I do.
Until next time, happy cooking!
Kendell
Did you make this recipe? Let me know by leaving a review or comment! And be sure to sign up for my newsletter, and follow along on Instagram, Pinterest, and Facebook!