I recently tasted a bourbon peach jam out in the wild and I knew that I would need to try my hand at it with the peaches I picked up this summer. Bourbon, Brown Sugar and Butter are the keys to making this Bourbon & Brown Sugar Peach Jam a success. Now let's get ready for a delicious jam sesh!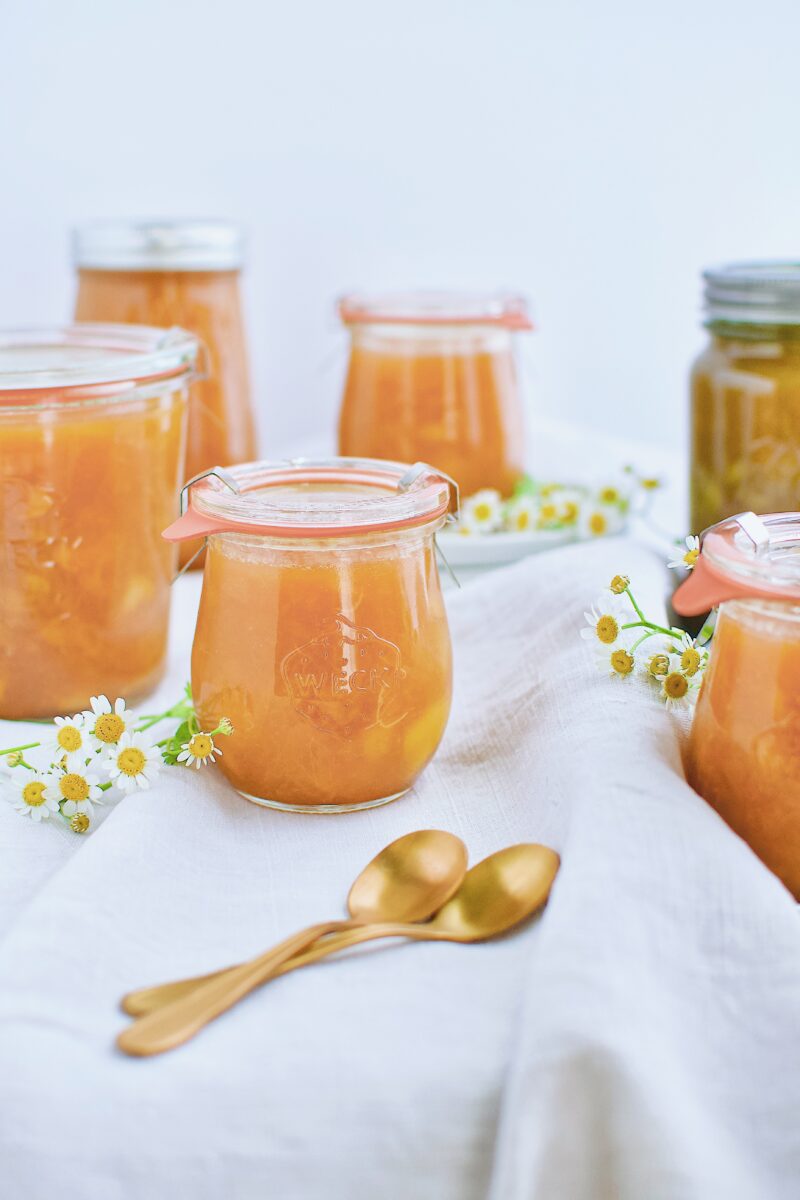 The Canning Process
The preserving and canning process is one that has stood the test of time. It takes a little planning and time, but it is a moment of work that allows you to enjoy it for months to come. I usually take one day 2-3 times a year depending on what bulk fruits I can get my hands on and do a little preserving.
The process begins with preparing the fruit. In this instance and making a jam we cook the fruit down with an acid, a sweetener, and a jelling agent. All of these things will aid in the preservation of the summer gem that peaches are!
The acid is an important part because providing the correct alkalinity will keep the fruit from molding. The sugar preserves and sweetness, making it more enjoyable and balancing the flavor. The pectin solidifies the jam and gives it the perfect texture as well as helps preserve it for an extended period of time.
You cook down the fruit and bring it to a boil to activate the setting agents and pull the natural pectin out of the fruit. Then the cooked jam is placed in jars that have been boiled to sterilize them ensuring no bacteria will live in the jar once sealed. It is then finished by boiling the jars underwater to fully seal the jar, making them shelf-stable.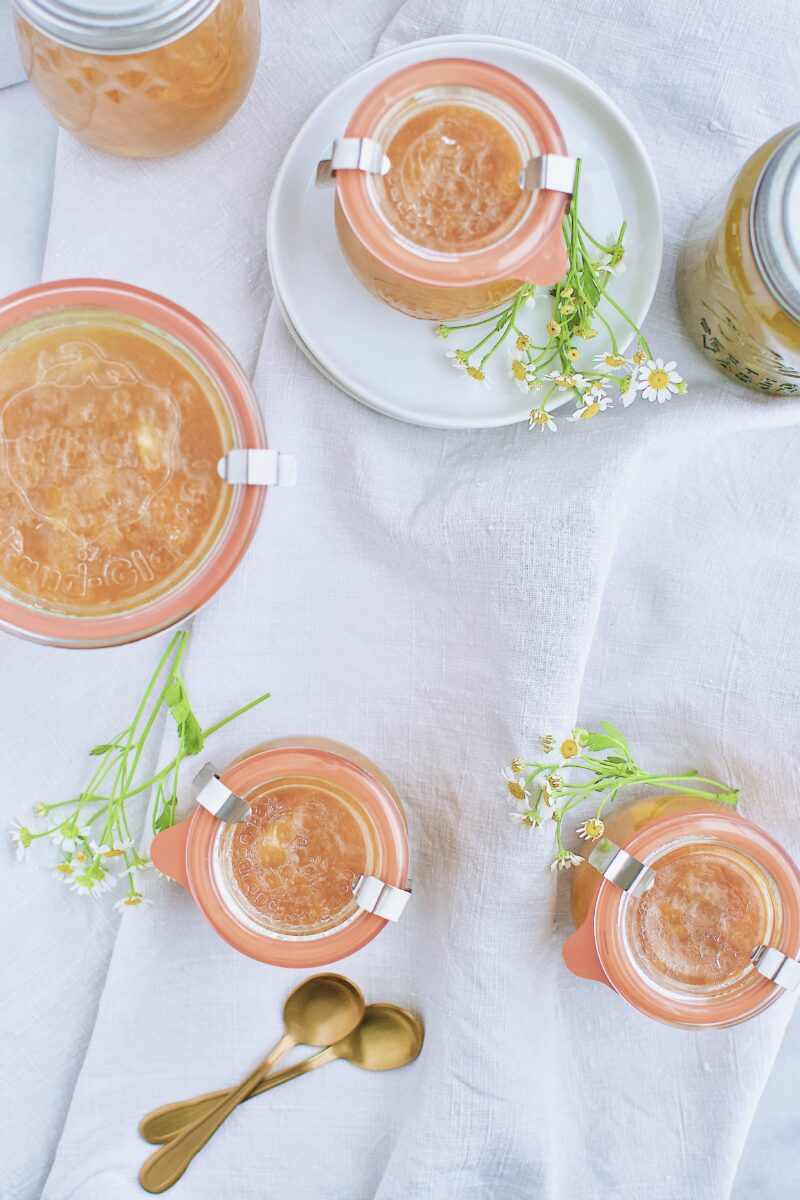 Peach LOVE!
Like I said at the top, I tried this jam out and about and it was love at first bite. I have always been a big-time lover of peaches and I knew I had to get home and recreate it so I could enjoy it year-round.
There is just something so much more satisfying about making something homemade that I enjoy. I love supporting businesses, but you just can't beat homemade!
I hope you make Bourbon Brown Sugar Peach Jam and enjoy it as much as I do. Be sure to leave me a review at the bottom of the page with your thoughts if you do. I love hearing from you!
Did you make this recipe? Let me know by leaving a review or comment! And be sure to sign up for my newsletter, and follow along on Instagram, Pinterest, and Facebook!