Use this Quick Peach Jam to swirl into ice cream or cheesecake to really make them feel extra special. Also, use it to make your morning toast or yogurt just as special. A couple of peaches, some sugar, and the juice of a lemon are all you need to make an impressive peach jam.
Why make your own Peach Jam?
When I have the time to make something from scratch, I always do. The reality is that I don't get to all the time, but it is a great way to keep the preservatives out of your kitchen. I personally like to keep my kitchen as "clean" as possible for the most part.
Also, the summer yield of amazingly fresh peaches coming from many parts of the country is all the excuse you need. Hit a farmers market or as we have close to where I live 'The Parker County Peach Festival' and get your hands on a bushel or two of fresh peaches. Make yourself a big batch of this Peach Jam or check out some of the other great peach recipes I have on my site.
Making homemade Peach Jam
First, place a small pot of water on the stove and bring it to a boil. Then you will score the bottom of your peaches with an X. Slice to small cuts just deep enough to break the skin.
When your water boils, gently drop your peaches in and cook for 15-20 seconds, just until the skin beings to peel back a bit. Remove to a bowl of ice water, cool, dry, and peel the skin off. If your peaches were very ripe the skin will essentially fall off, just give it a gentle rub to remove.
Cut them in half and remove the pit. Place in your blender or a small food processor and blend until completely smooth. Add pureé, sugar and the juice of a lemon to a small saucepan and cook over medium heat.
Bring the mixture to a boil and cook stirring often for 7-8 minutes. You will know it has cooked enough when the foam subsides and the color deepens. It will also thicken slightly, when it reaches this stage, remove from the heat and transfer to a lidded container.
I used 4 medium-sized peaches and it filled a 16oz canning jar perfectly. When cool this will be a slightly thin jam, if you want it thicker when cooled you can add 1 packed of bloomed gelatin before you jar it.
Ingredients needed:
Peaches
Sugar
Lemon Juice
Mason Jar
This jam would even be great on this "Whole Wheat French Bread" from my friend Sarah at Salt Jar. Or maybe mix some into Abbey's "Greek Yogurt Parfaits" over on The Butter Half. You could even mix it into ice cream to make my "Ice Cream Sodas".
Quick Peach Jam
Use this jam to swirl in ice cream, in your morning yogurt, or on toast!
Ingredients
4 medium Peaches
1 ½ cup Sugar
Juice of 1 Lemon, about 3 tablespoons
Instructions
For the peach jam, bring a large pot of water to a boil. Cut a small X in the bottom of each peach. Fill a large bowl with ice and water.
Blanch the peaches in the boiling water just until the skin begins to peel back at the X, 5 to 15 seconds. Transfer to the ice bath to cool; drain.
Peel the skin off of the peaches, at this point it should slide off for the most part. Slice the peaches in half from top to bottom and twist to separate the fruit from the pit.
Puree the peaches.
Combine peach puree, sugar, and lemon juice in a medium saucepan, bring to a boil over medium-high heat, stirring constantly to dissolve the sugar, boil for 8 minutes, until foam subsides and thickened slightly.
Remove from the heat and let cool to room temperature, then refrigerate for up to 2 weeks.
Nutrition Information:
Serving Size:

1 grams
Amount Per Serving:
Unsaturated Fat:

0g
If you make this recipe, please let me know by leaving a review at the bottom of this page!
And make sure to sign up for my newsletter and follow along on Instagram, Pinterest, and Facebook for more KendellKreations!
MY LATEST RECIPES!
Get my NEW e-Cookbook here!! ⬇️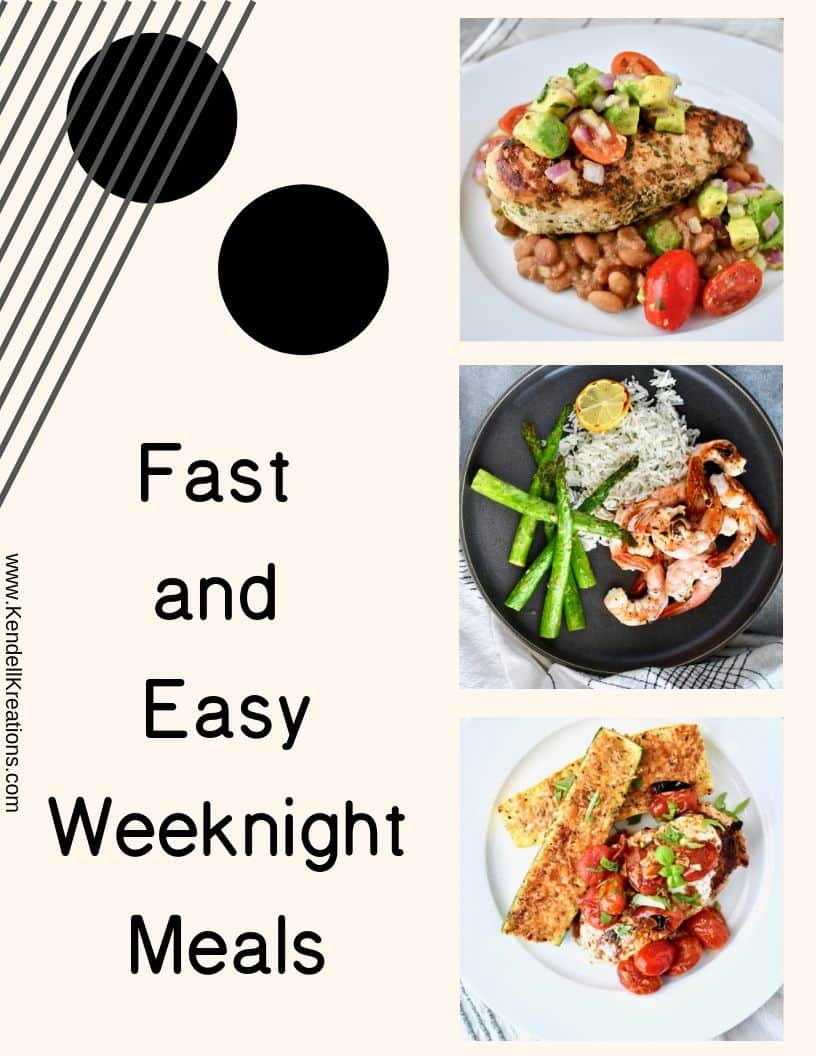 MY FAVORITE KITCHEN TOOLS!
Here are a few links to some of my favorite kitchen tools! You get a car, YOu get a car, YOU ALL GET A CAR…in my best Oprah voice
These Rösle Silicone Tongs are a little pricey but they will last you the rest of your life and are the softest in your hand. This is important for someone like m that cooks so much. It reduces strain, I have 4 sets in my kitchen!
These are my FAVE Nordic Ware Sheet Pans, every kitchen should have at least 2 sets of these! I think I have at least 4 of each of these.
This is my favorite pressure cooker, the Fagor is the same concept as the "Instant Pot" but easier to use in my opinion, if you don't have one you NEED one, it will be your best friend in the kitchen!
A sharp knife is the most important tool in the kitchen, these Japanese steel "Shun" knives are my favorite! And this is a great starter set to build on. Once you try them you will be in love so use this as a foundation you can build on for years to come.
This Scanpan 11″ skillet is just the right size for almost anything you will need to cook and my best friend and a real workhorse in my kitchen, it's also a great deal at $99. Scanpan is the best in the world for healthy cooking. It is coated with a proprietary ceramic-titanium coating that is durable while allowing you to use fewer fats and oils when cooking. It is a coating only they use. I could talk all day about my love for these pans, message me if you want more info. Here are some other sizes that are available if you are looking to outfit your kitchen with some new goodies. 8″ & 10″ Skillet set or 8″ Skillet, I still need this one for my kitchen Also, I don't really know how to cook small so the 12.5″ is my other fave!
This giant vat of olive oil is my favorite, I decant it into a smaller bottle for my counter. Or put this spigot on top of a wine bottle!
My favorite baking dish that is so easy to clean even burnt on cheese slides right off!
This Tovolo jar scraper has to be my single favorite kitchen tool, it is definitely the most used tool in my kitchen. If you are NOT a gadget person, this is the only necessity I say is a MUST beyond the wooden spoon.
A great wood spoon is essential, this Olive Wood one is my favorite, I have more than I can count. But can you really ever have too many?
A food scale can be a very important tool in your kitchen, this one is the one I use every day!
If you love Joanna Gaines as much as I do then the 'Magnolia Table Cookbook' is a must in your kitchen, get a copy HERE!