Beware! If you make this Peach Ice Cream, it will most likely, and quite literally ruin any other ice cream for you, FOREVER! It is so rich and creamy and beyond delicious, you'll be making it again and again. The fresh peaches mixed with this high-fat ice cream base are a match made in heaven!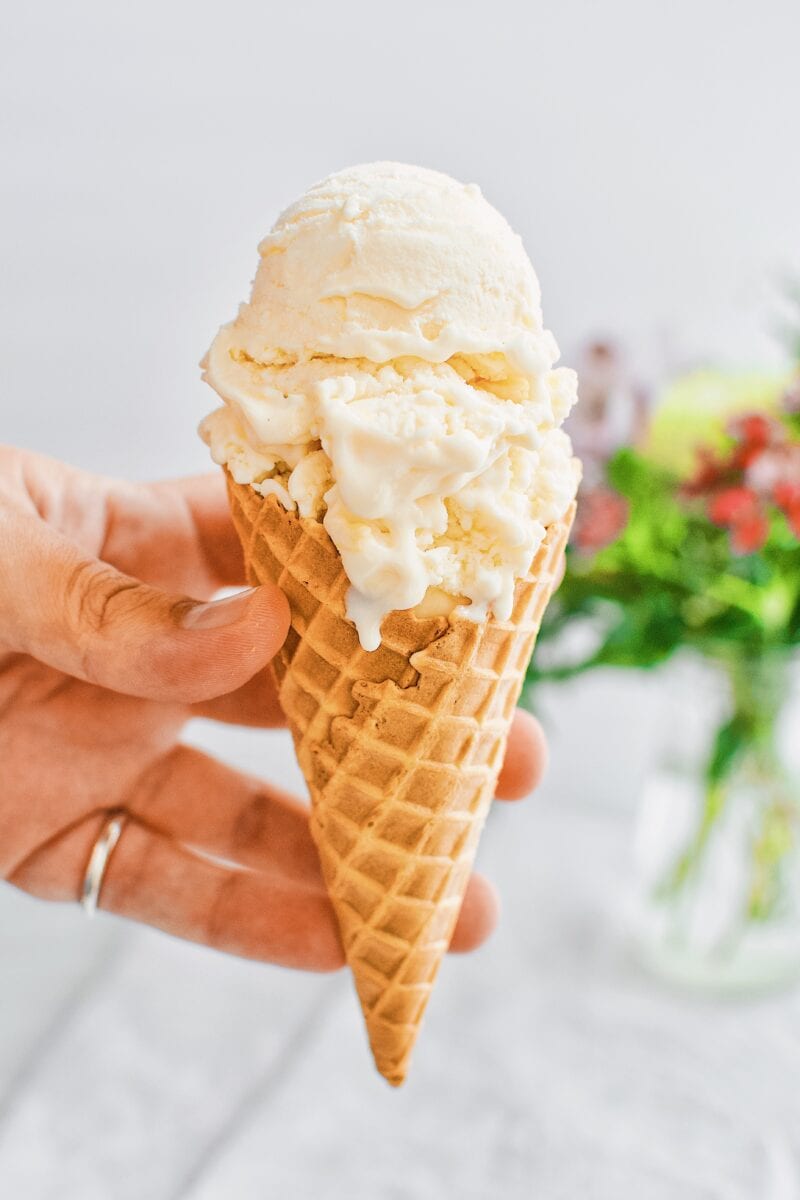 This ice cream is best when used with my Quick Peach Jam, grab the recipe here. I am honestly at a loss for words besides the fact that it is simply amazing. I am in love with this ice cream and I simply won't be buying ice cream ever again!
If you want something just a little more adventurous and adult, try using my Bourbon Brown Sugar Peach Jam where I call for the Quick Peach Jam. It will add great flavor and just elevate it even more! If you do choose to go this route, be sure to give the jam a little extra smash to smooth it out or a quick pulse in a blender or with an immersion blender.
Ingredients needed
Ice Cream Base:
Cream Cheese
Heavy Cream
Cornstarch
Sea Salt
Sugar
Corn Syrup
Buttermilk
Peach Jam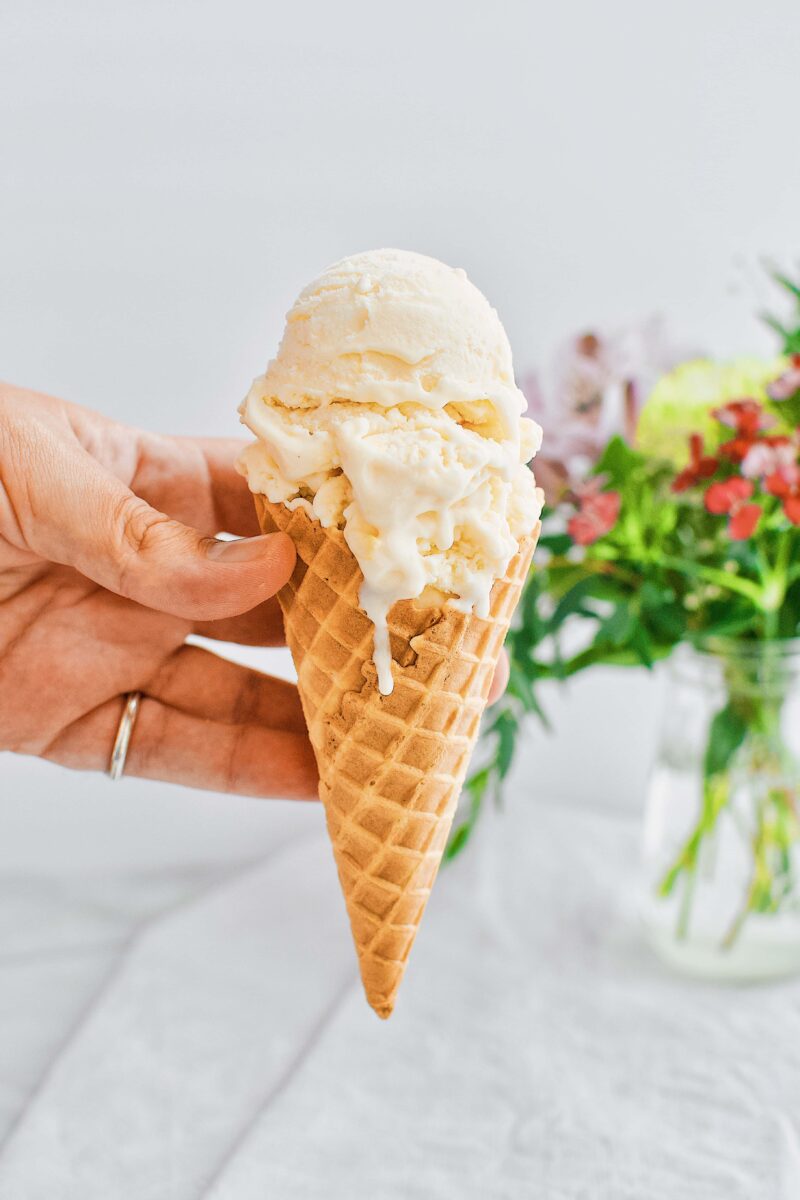 Ice Cream Makers
If you have the space to store it and the budget for it, the Breville Smart Scoop is THE BEST maker out there. It churns batch after batch without stopping. And it churns everything from sorbet to gelato!
If you need a more economical option this Cuisinart is a perfect option, you will just be able to churn one batch a day. But if you just want to make ice cream at home once in a while, it is perfect!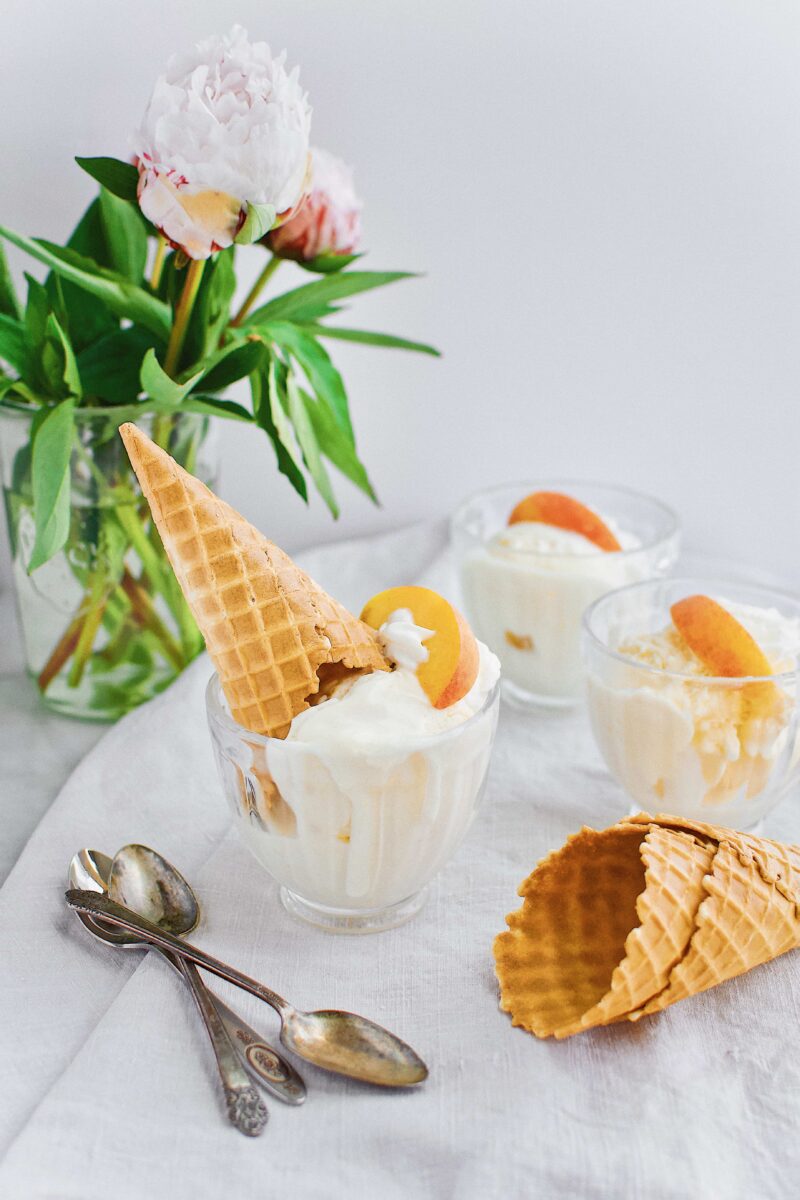 Other than that I just don't have much else to say but, MAKE THIS ICE CREAM! Homemade is always worth it and every time I make this I fall in love all over again. It is just so dang good you won't want to ever buy ice cream again!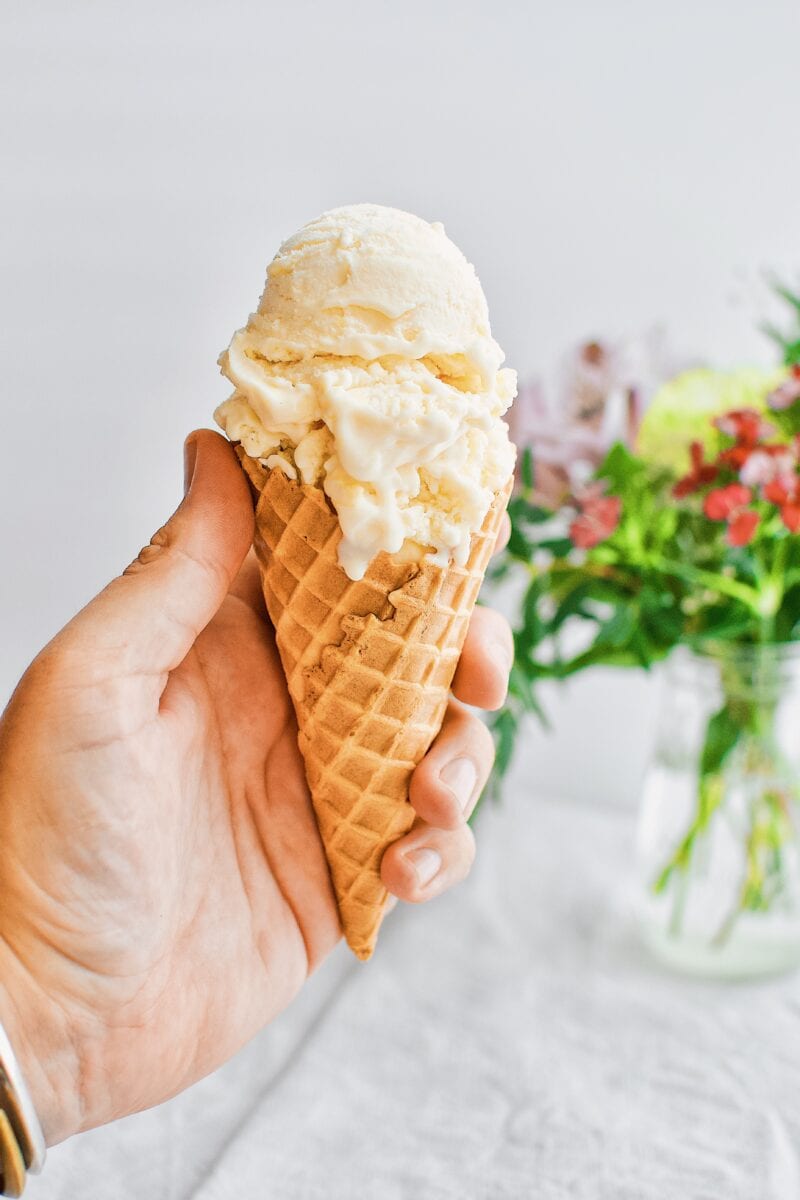 Did you make this recipe? Let me know by leaving a review or comment! Also, be sure to sign up for my newsletter, and follow along on Instagram, Pinterest, and Facebook!
For MORE of my most POPULAR Magnolia Table Reviews!
If this recipe review was valuable to you, take a look a some of my other reviews that have been super popular!
See all of my reviews of recipes Joanna cooked in Season 1, HERE!
Jo's recipe for 1919 Pimento Cheese is by far my most read review. I have adjusted to the recipe to replace the Velveeta, which I just can't bring myself to bring into my kitchen.
Her Zucchini Bread is my next most popular review, and it is one of my very favorites to pick up when visiting Waco.
And to ready my full ranking of every recipe in the first cookbook check out this post...Magnolia Table Cookbook…my overview!