I call this Asian inspired warm salad Crack Slaw because the first time that I made it I nearly ate the entire bowl by myself. This is a super simple dish that comes together in less than 30 minutes and has a short ingredient list. My favorite kind of recipe!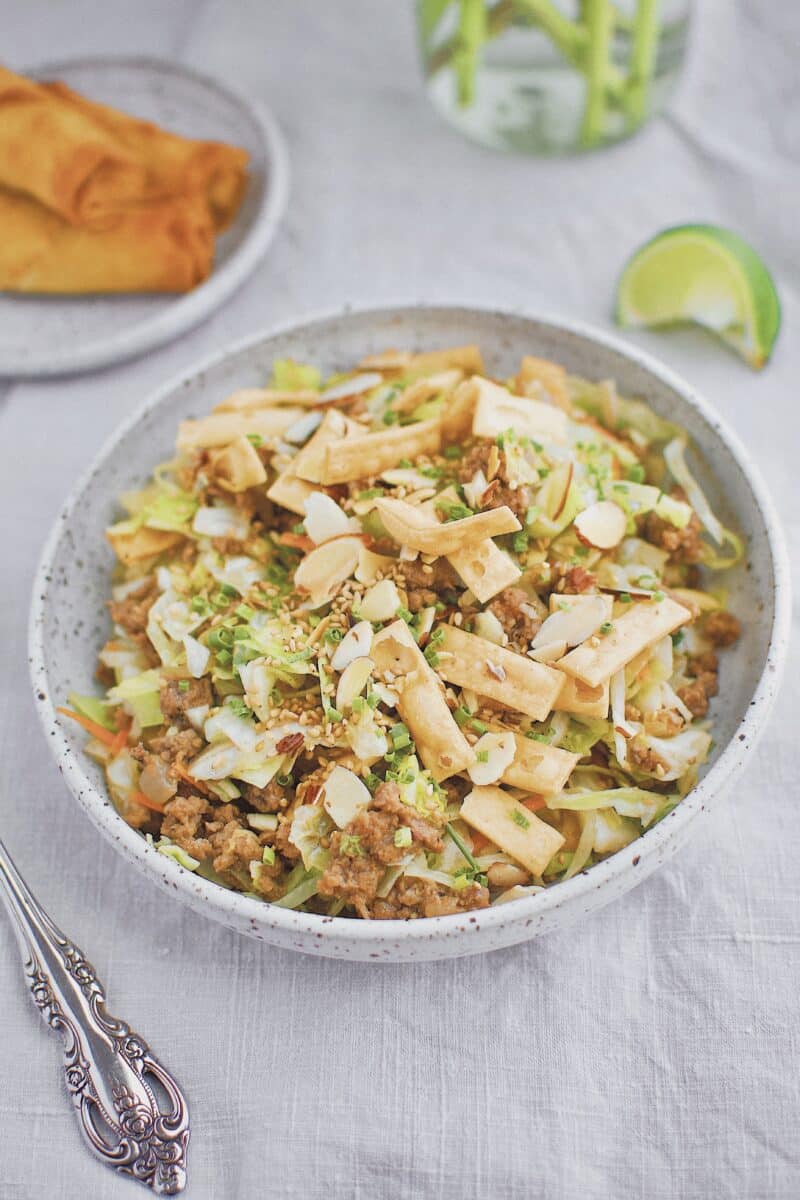 Ready in less than 30 min? What!?
I use a grocery store Asian Chopped Salad Mix as the base for this recipe. I love it because it has all the little extras you need to get all the flavors just right. It has a little packet of toasted almonds and wonton strips along with a packet of sesame dressing.
This salad makes a really great summer lunch and is even something you can meal prep. Just keep the wontons and almonds on the side. Once you taste this Crack Slaw you will want to make it all the time.
What makes this Crack Slaw #1?
I like to add some sesame seeds and usually end up toasting some extra sliced almonds to throw in if I want extra crunch. The biggest plus, it comes together in less than 30 minutes. The #1 reason to love this recipe, anyone can make it, even you, yes you bro!
The other thing that really sets this Crack Slaw apart is the addition of the dressing packet to the ground turkey as it finishes cooking. The deep flavors of sesame and the tang of the rice vinegar give it craveability. It will have you coming back again, and again!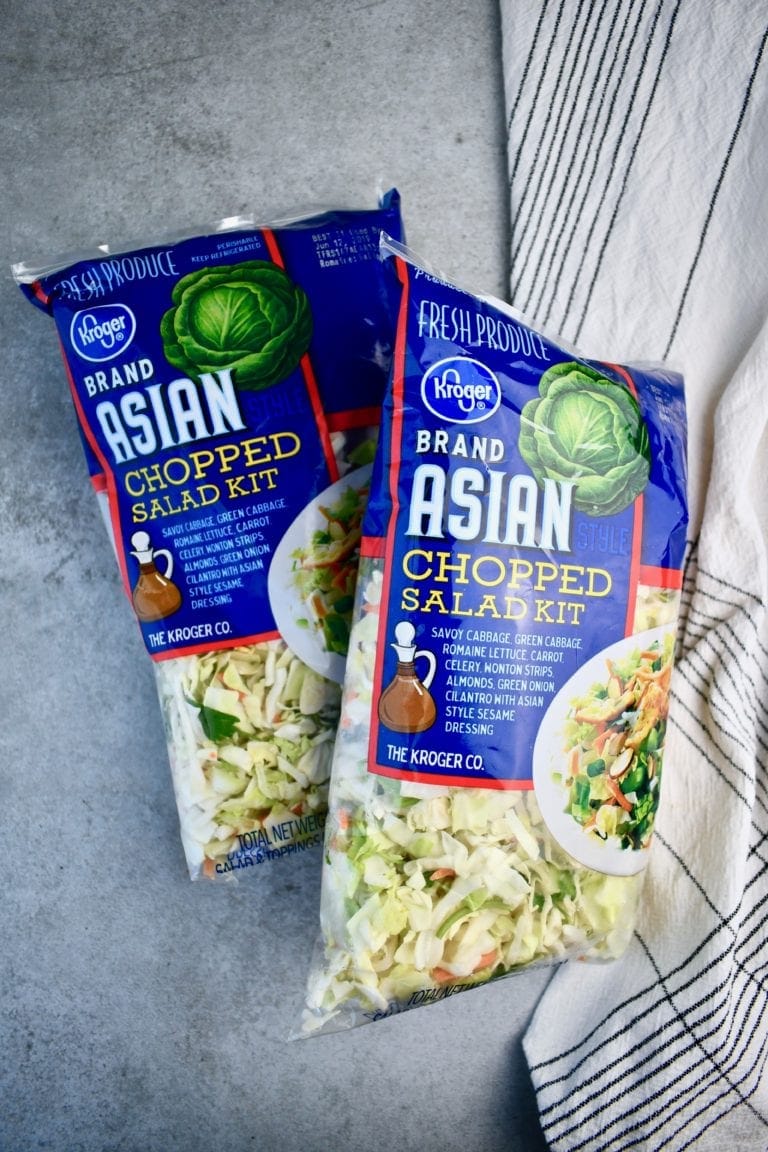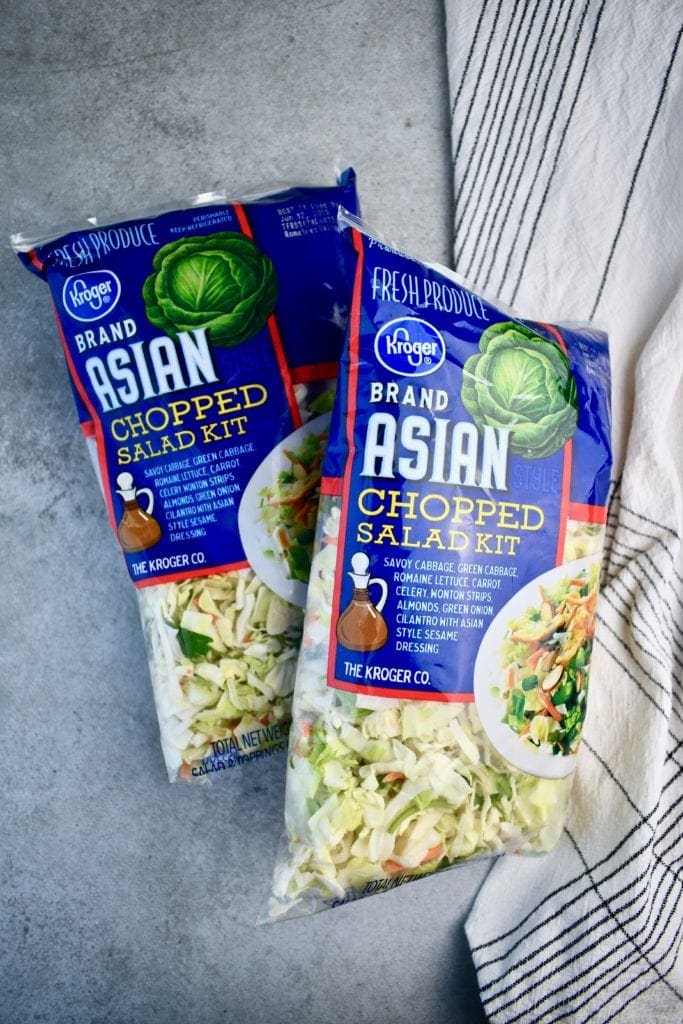 What I love about this Crack Slaw!
I love things that I can doctor up and really make delicious. Stepping up a few basic ingredients and making them amazing is something I love to do. And that is was takes this Crack Slaw to the next level!
I usually cook from what I have in the pantry or refrigerator and create something out of random stuff. That's what makes every dish I make a #KendellKreation.
Ingredients needed:
Garlic Cloves
Yellow Onion
Ground Turkey
Ground Ginger
Asian Salad Kit
Coconut Aminos
Rice Wine Vinegar
Fresh Limes
Sliced Almonds
Toasted Sesame Seeds
Sriracha
Salt and Pepper
Mrs. Dash Garlic and Herb
Mrs. Dash Onion and Herb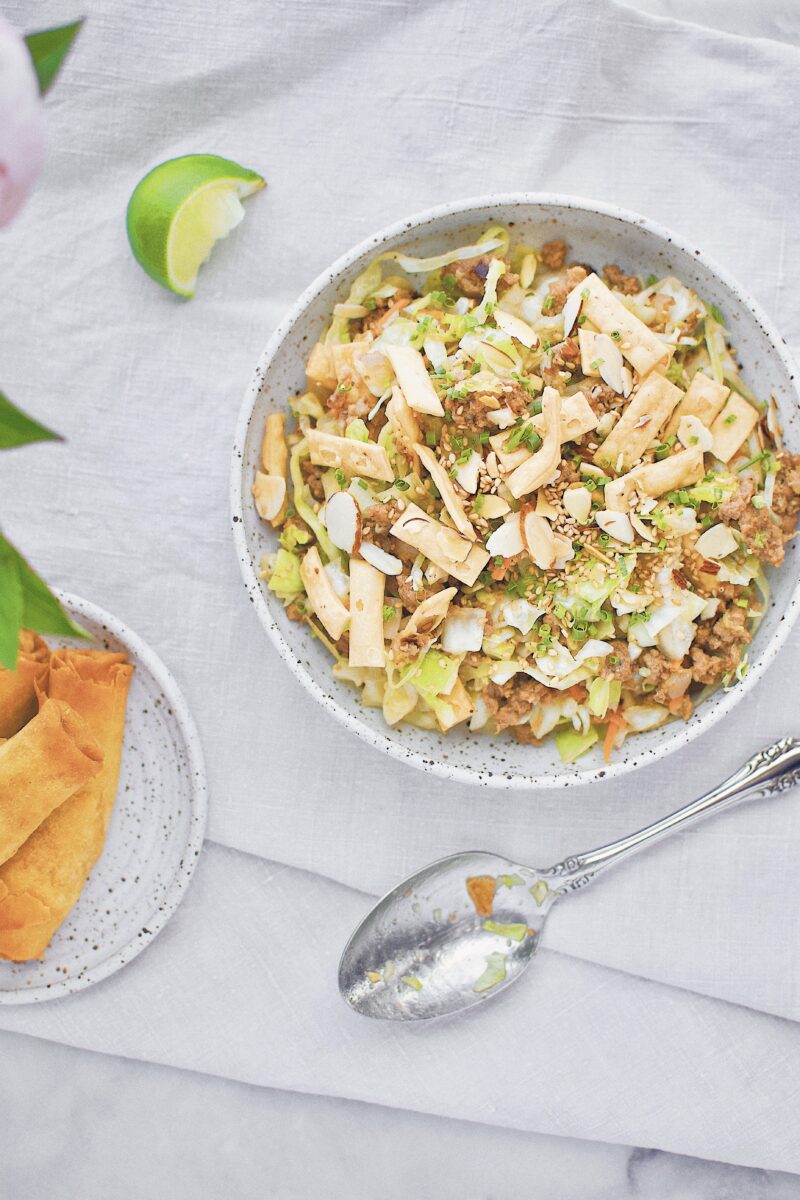 Crack Slaw for today or ANYDAY!
This salad is a favorite of mine because it is great at any time of year. You could make it for dinner tonight or as a side for your next barbecue. Whenever I am craving Asian food (and when am I not) but want something a little lighter, this is my go-to!
Speaking of BBQs and Picnics, take a look at my tutorial on "How to cut a Watermelon like a Pro"! My homemade Peach Sweet Tea would also go great with it as well. You could also try this Lavender Lemonade and Limeade from my friend Chandice!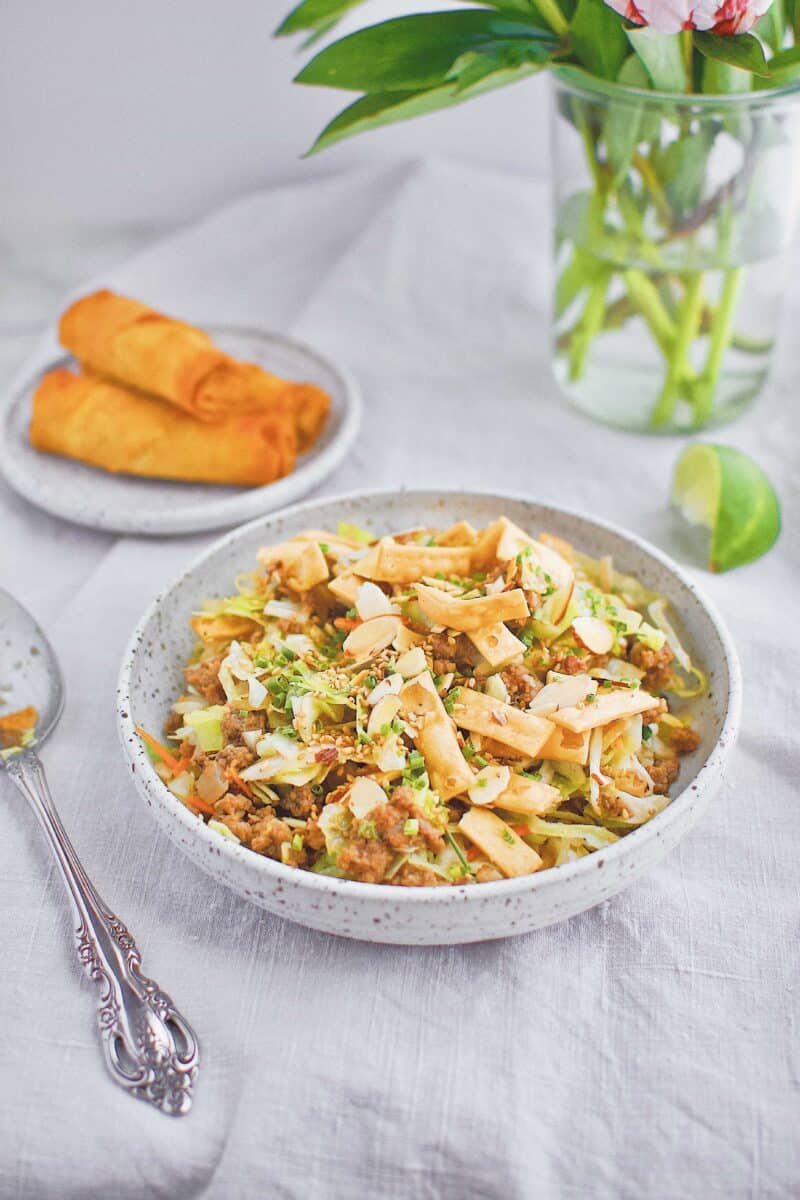 This Crack Slaw is a stunner that will surely impress and have everyone asking for the recipe. I love the bright flavor that the lime brings out in it and the salad mix has cilantro and green onions that keep it tasting fresh.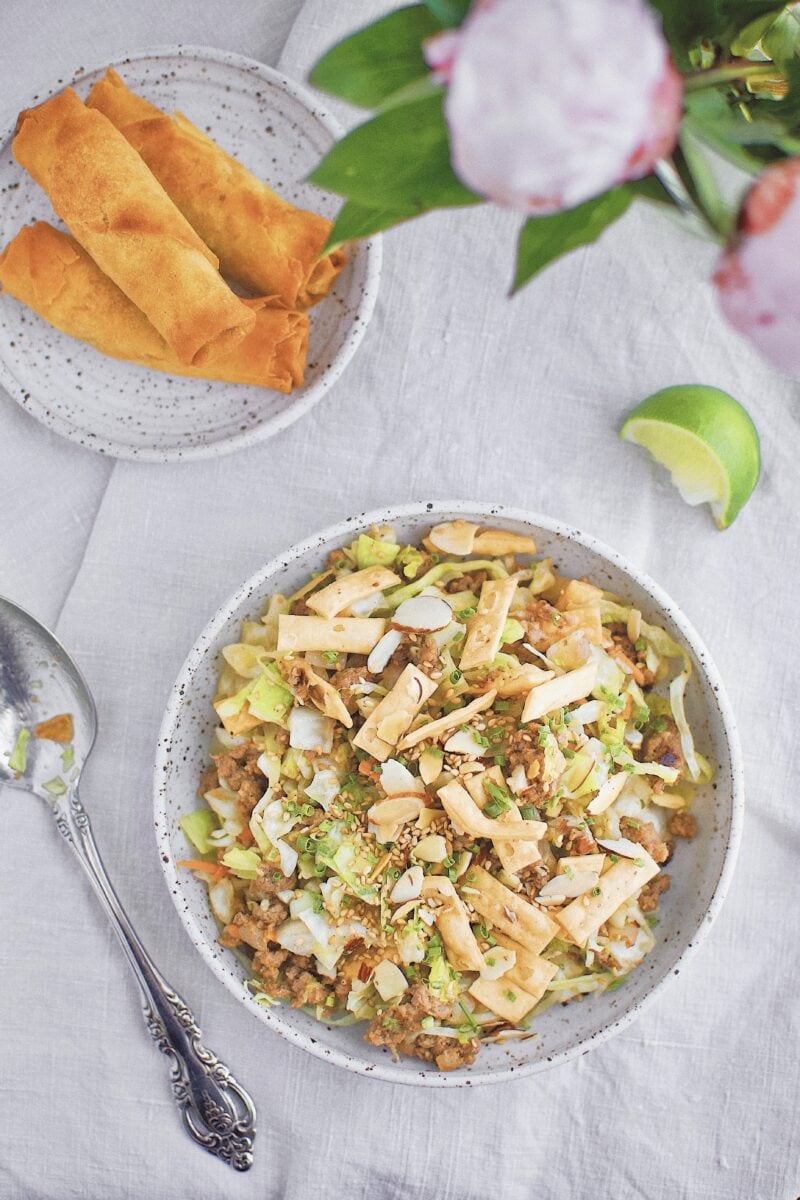 Did you make this recipe? Let me know by leaving a review or comment! And be sure to sign up for my newsletter, and follow along on Instagram, Pinterest, and Facebook!