This recipe from the Magnolia Table Cookbook was the first time I had ever made a Spoonbread and I think it's safe to say it won't be the last! I love that this calls for minimal ingredients making it simple to throw together and the perfect southern side dish to go with a multitude of main courses.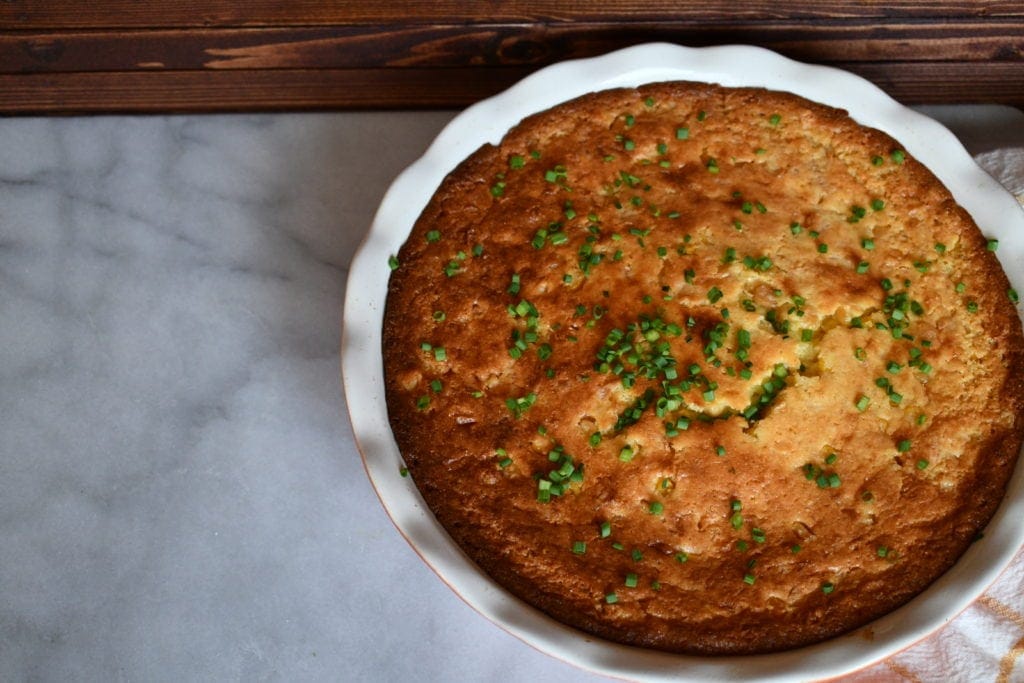 Joanna shares that she likes the addition of the corn kernels for texture and I have to say that balanced it out really nicely. She also mentions that it Chip loves it under chili but I have to agree with Jo, that it is a great stand-alone side even fit for the Thanksgiving table.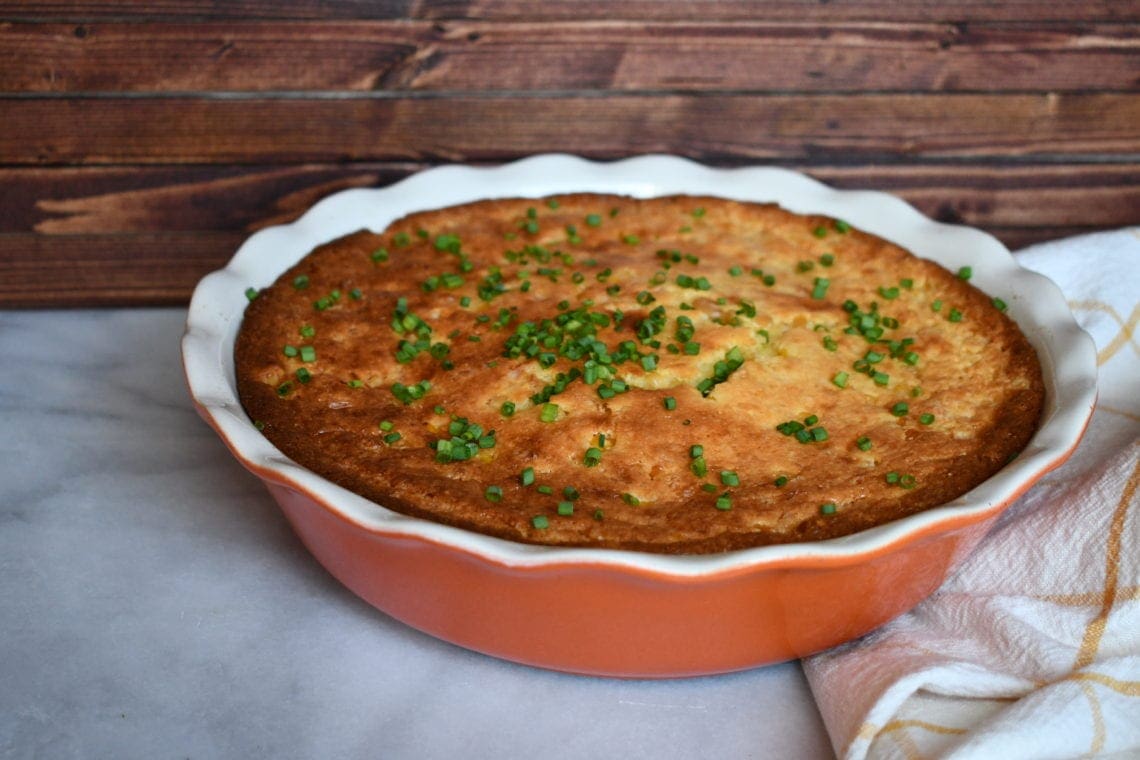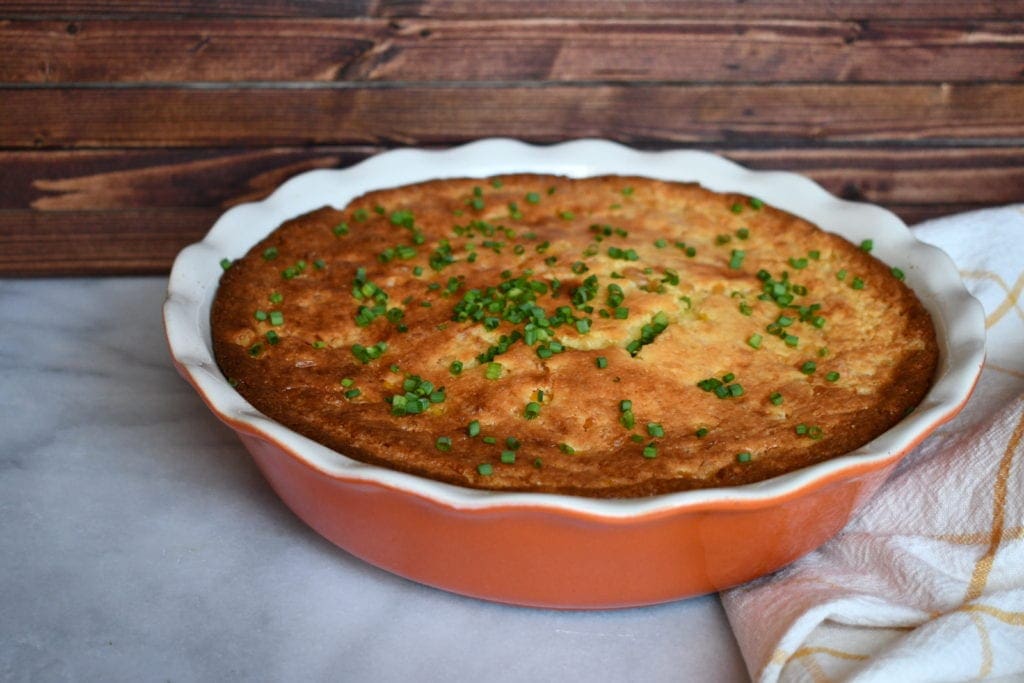 I made this to go with the Fathers Day dinner I made. We enjoyed Ribeye steaks and what my family loving refers to as "Claws Shrimp" as well as the spoon bread and a side salad. If you have ever seen the new show "Claws" you will know what I am talking about. It is about a group of women who run a nail salon in Florida while washing money for the dixie mafia. Anyway, they are always eating from a shrimp hut in the parking lot that sells giant fried shrimp. So on Sunday nights in the summer I make "Claws Shrimp" and we watch the show together. It has become a fun little summer tradition for us. The show is terribly trashy but hilariously funny at the same time, don't watch with children, I'm not sure why I love it but it gives me the laughs that I need once in a while. Fathers Day was the premiere of the new season so we enjoyed a hearty dinner and our favorite new show .?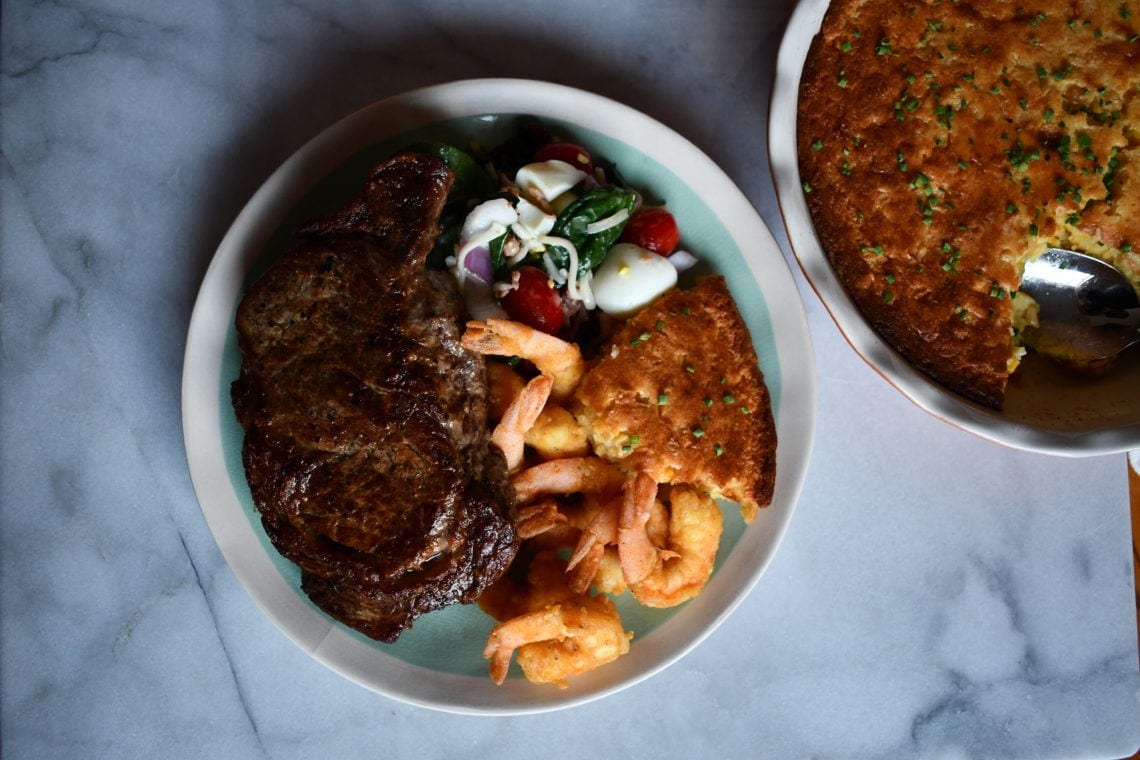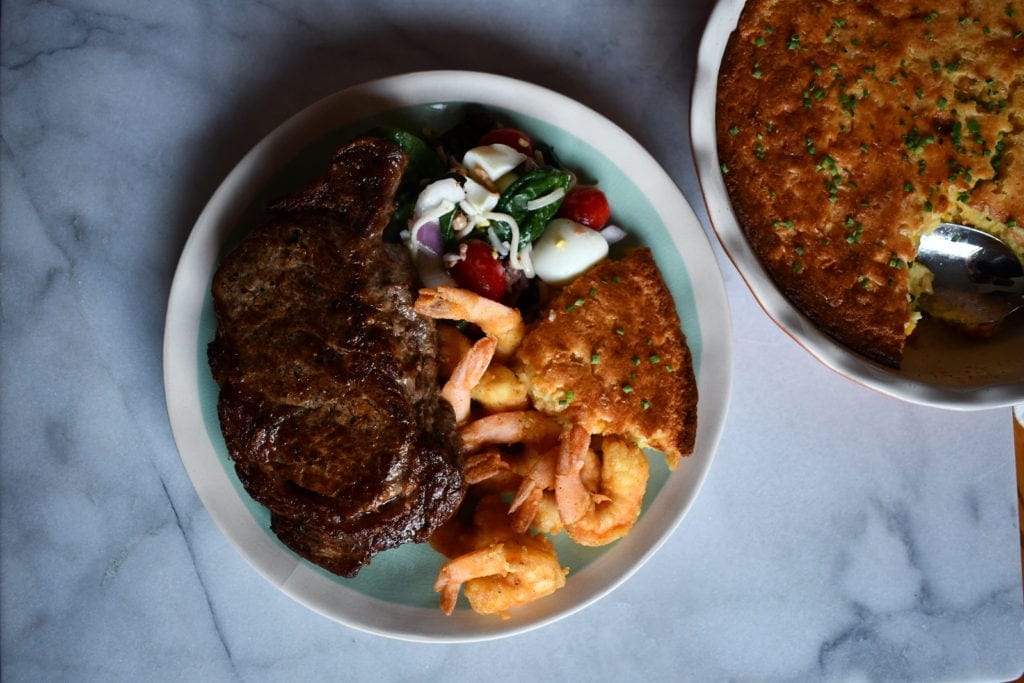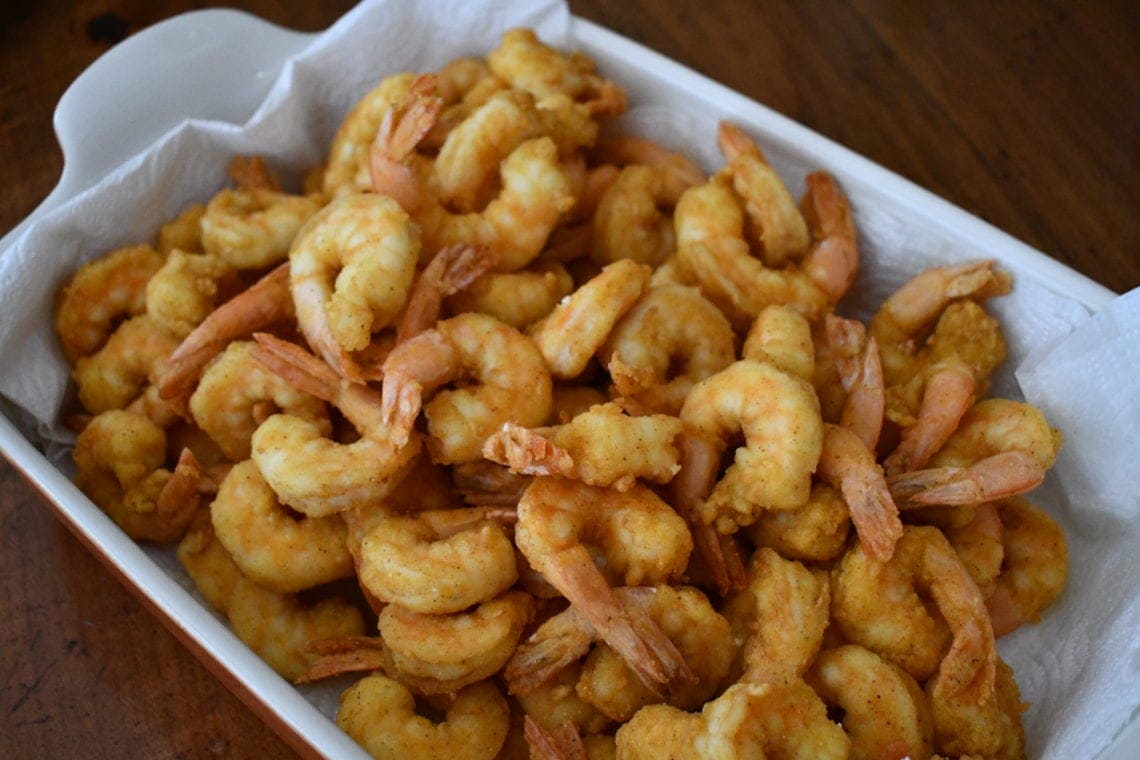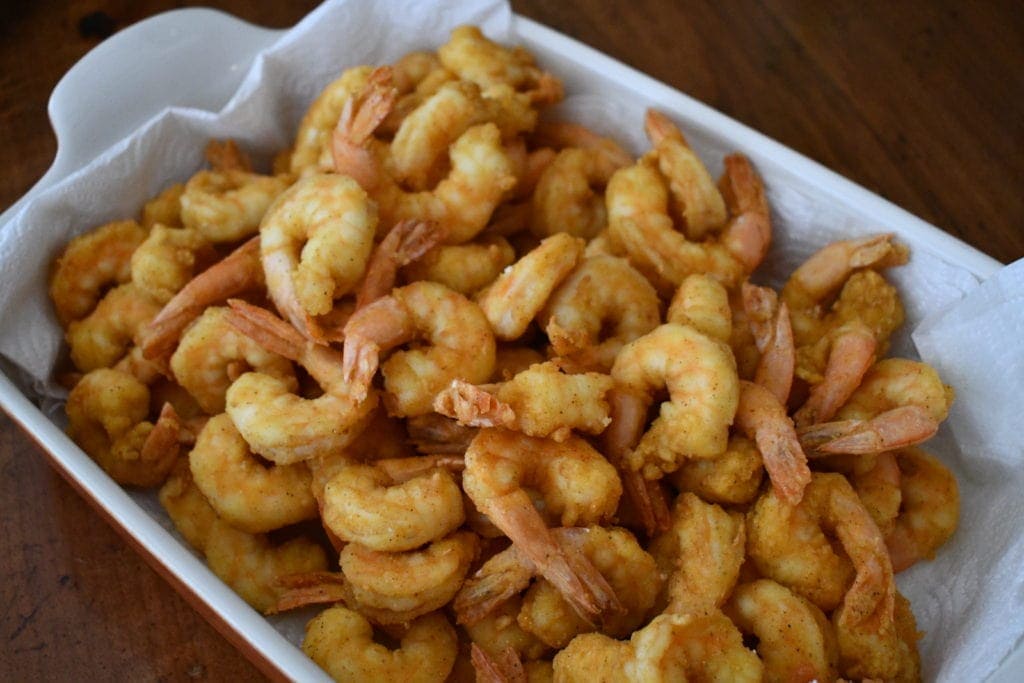 Enough with that, back to my review of the spoonbread. I really loved this recipe as an alternative to cornbread because I have yet to find a cornbread that doesn't get too dry for my liking. I will say that this had to cook quite a bit longer than what it called for in the recipe to get the top browned. Mine cooked for about 45 minutes. I did cook it in a deep pie dish, that said it was cooked in the middle before it browned, I let it continue until "golden" as stated in the recipe. Everyone absolutely loved this spoonbread so much we fought over who got the last bit. It will be my go-to from now in place of cornbread.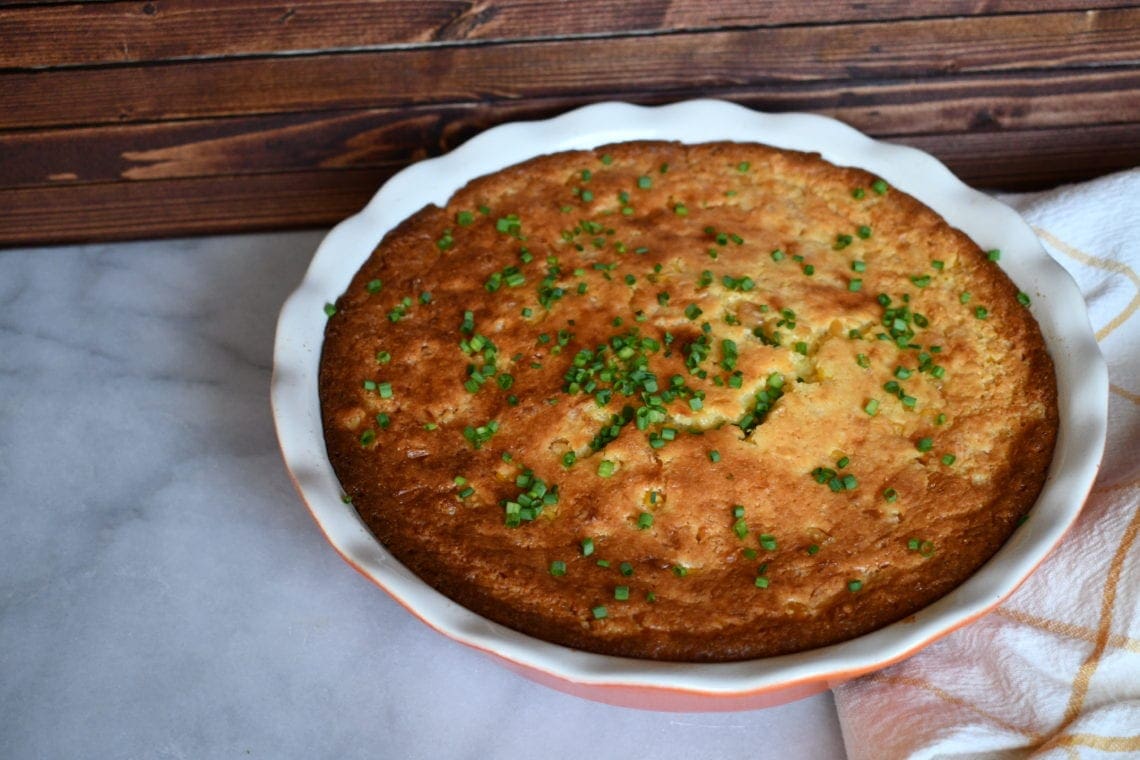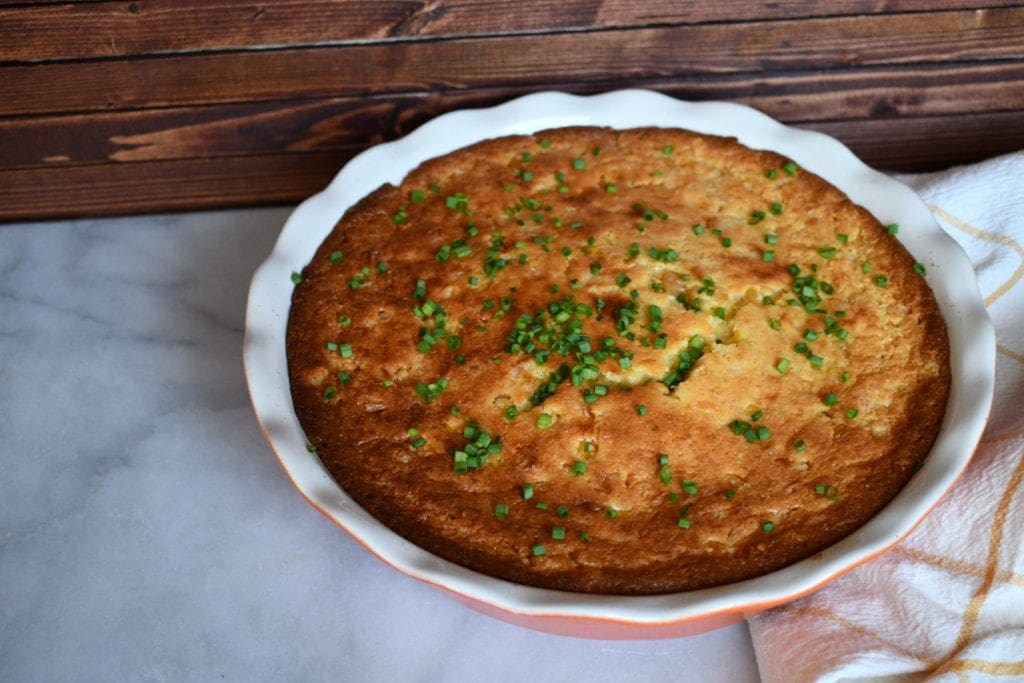 Leave me a comment and let me know if you have tried it and if your family fought over like mine did??
Until next time, happy cooking!
Kendell
-
Did you make this recipe? Let me know by leaving a review or comment! And be sure to sign up for my newsletter, and follow along on Instagram, Pinterest, and Facebook!