When you are craving THE ULTIMATE comfort food, reach for this Fried Chicken Biscuit sandwich recipe. It will satisfy all your cravings and have you in LOVE! A fluffy biscuit, crispy chicken, and the honey butter!? What's not to love?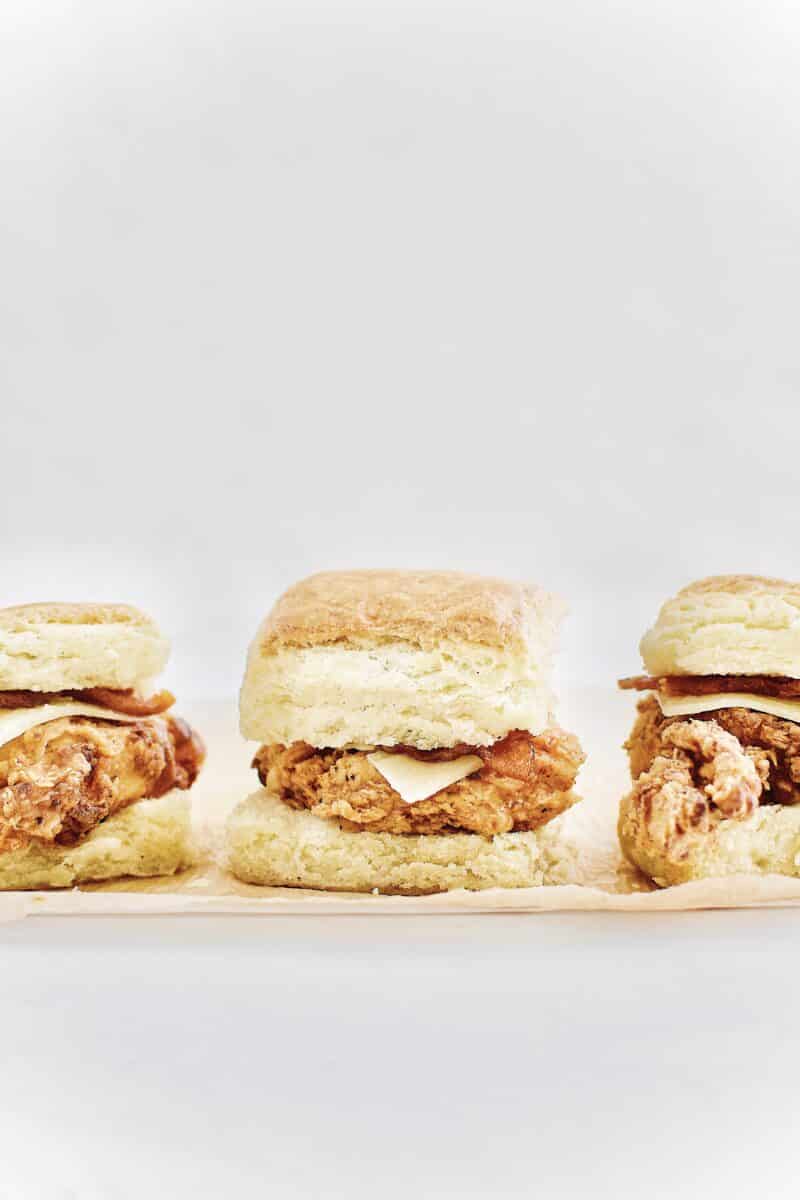 I use this same chicken recipe for my Chicken and Mac n' Cheese Waffles. It is just such a great base recipe for fried chicken that can be used in pretty much any application you want to use it in.
THE BEST FRIED CHICKEN
Ok, I think that I have officially found THE BEST fried chicken, at least the best I have ever had. The key is marinating it in a buttermilk spice blend for a day or two. I actually let this one sit 3 days, and lemme just say, you should too, it was THE BEST fried chicken I ever tasted!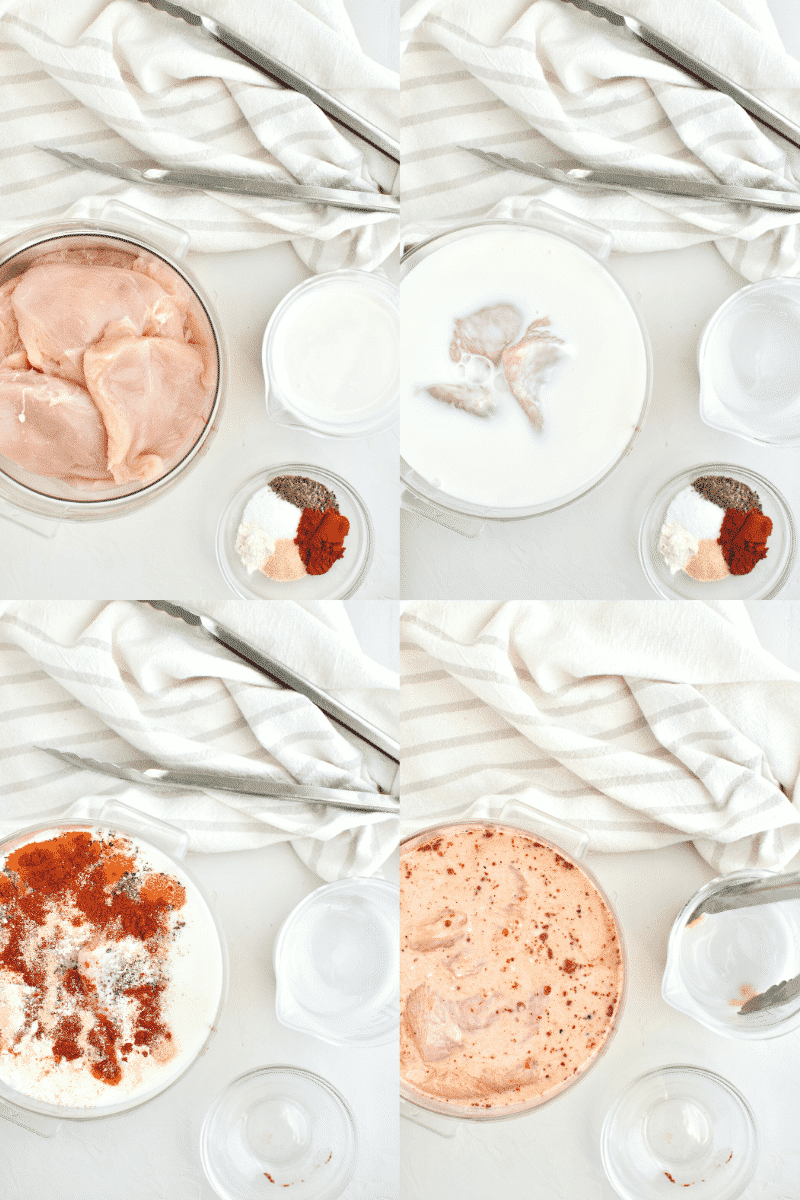 The buttermilk brine tenderizes the chicken and keeps it super moist while cooking. And when in doubt the longer you can let it soak, the better.
I then just remove it from the buttermilk brine and toss it right into some seasoned flour and it is ready to hit the hot oil. This simple breading process makes this recipe super easy and quick to get on the table. In about 6 minutes the chicken is cooked and ready to eat, and it beats take out any day!
If you want to add an extra layer of crisp you can toss the chicken in some eggs before putting it in the flour like I suggest in this recipe. Upon reflection, you can do this or eliminate, it turns out fantastic either way.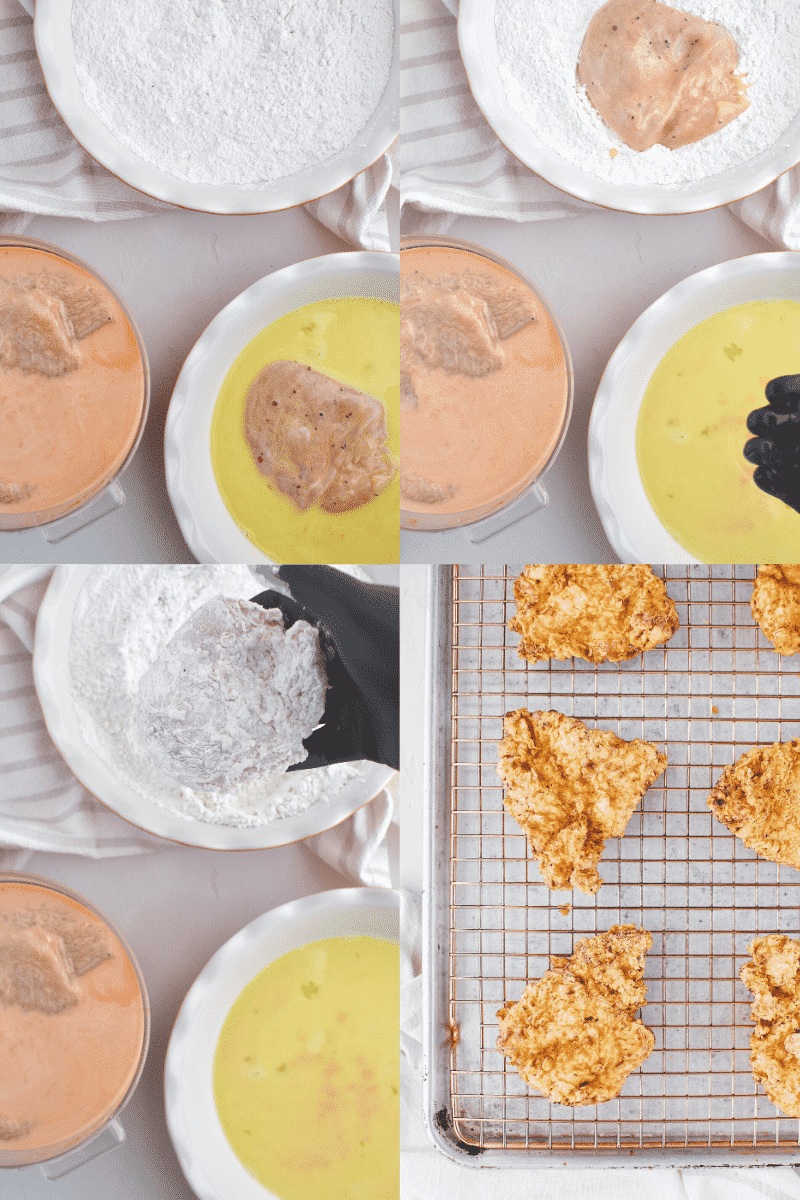 The Best BISCUITS!
Use THIS RECIPE for your biscuits and cut them into 3-inch squares before baking. They are the only biscuits that I make these days and I don't really need another recipe in my life for them. Joanna Gaines really hit it of the park with them and they come of just right every time.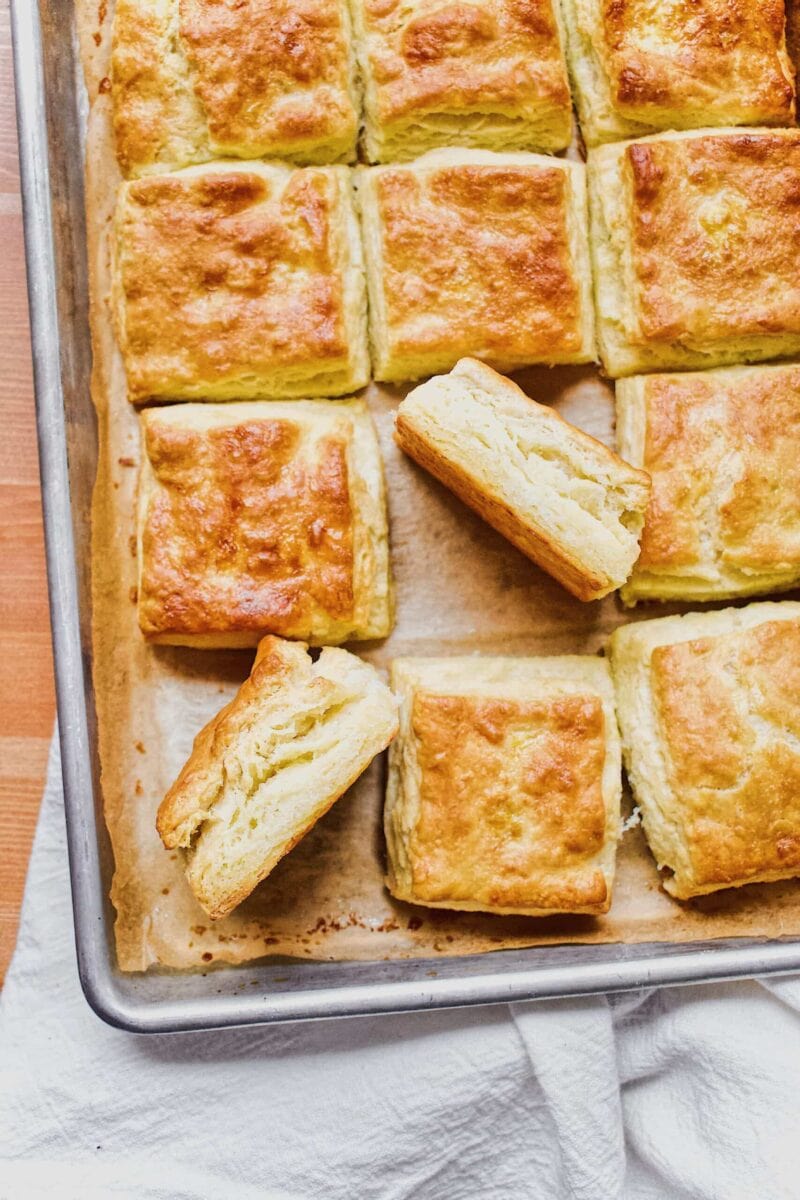 I like to throw a batch of biscuits together the night before I want to eat these and while I am marinating the chicken. You can bake them when you make them or store them in the fridge overnight or in the freezer for a longer period of time. I usually make a double batch of biscuits and toss one batch in the freeze so I have them any time I want them.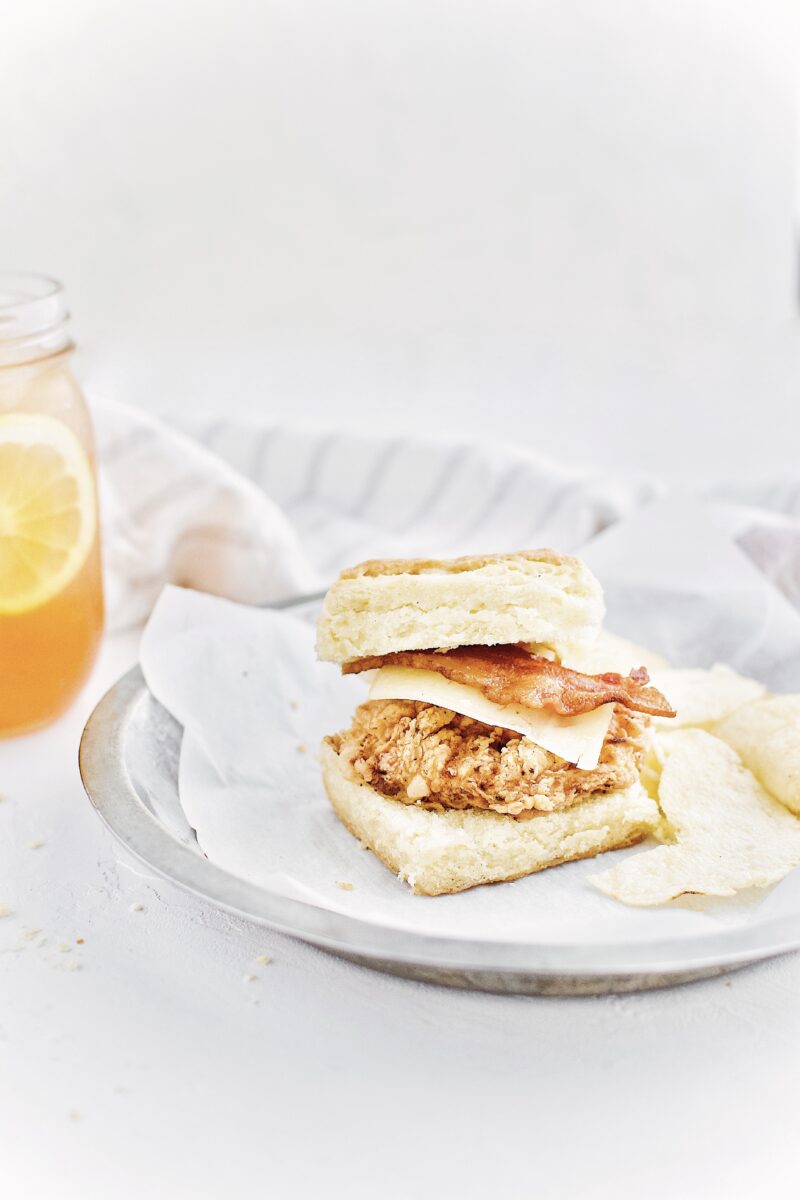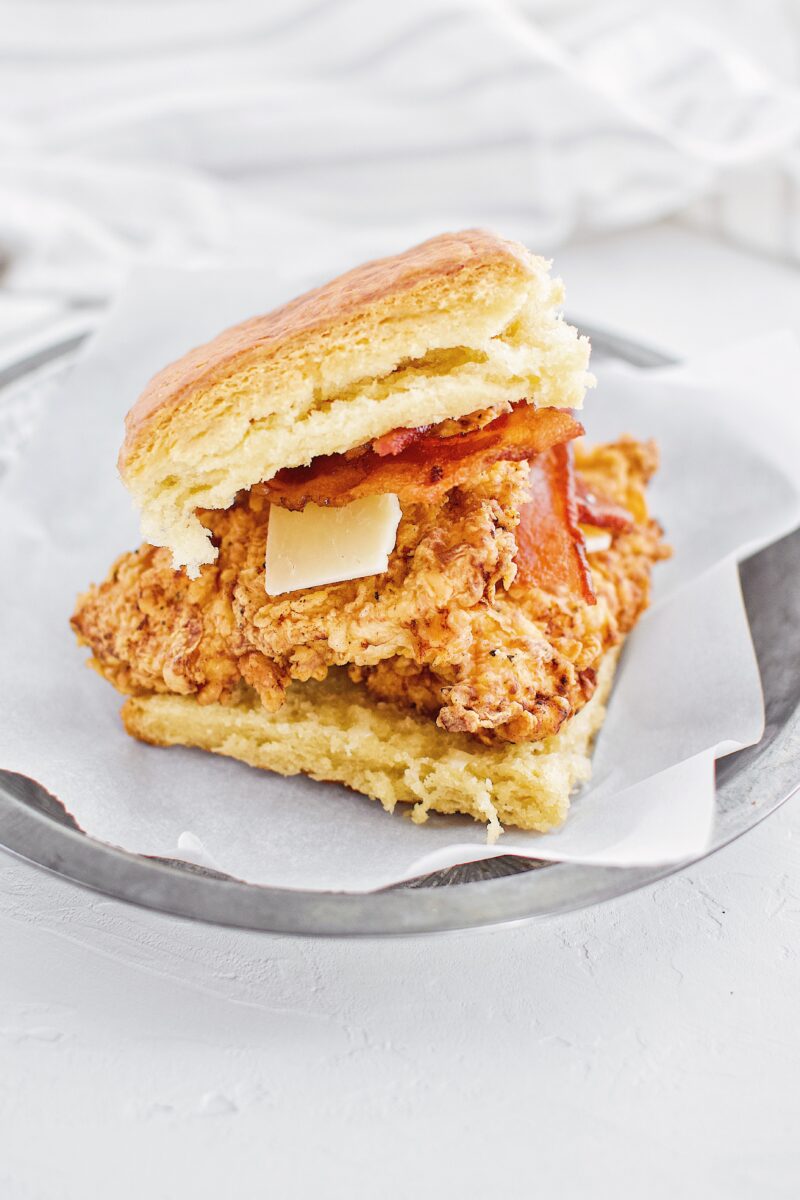 Did you make this recipe? Let me know by leaving a review or comment! And be sure to sign up for my newsletter, and follow along on Instagram, Pinterest, and Facebook.