This super simple soup really surprised me the first time I made it. It is so easy to make and BEYOND delicious! Traditionally known as Avgolemono, this Greek Lemon Chicken Soup with Rice couldn't be easier to make and is one of the tastiest soups you will ever get the chance to enjoy.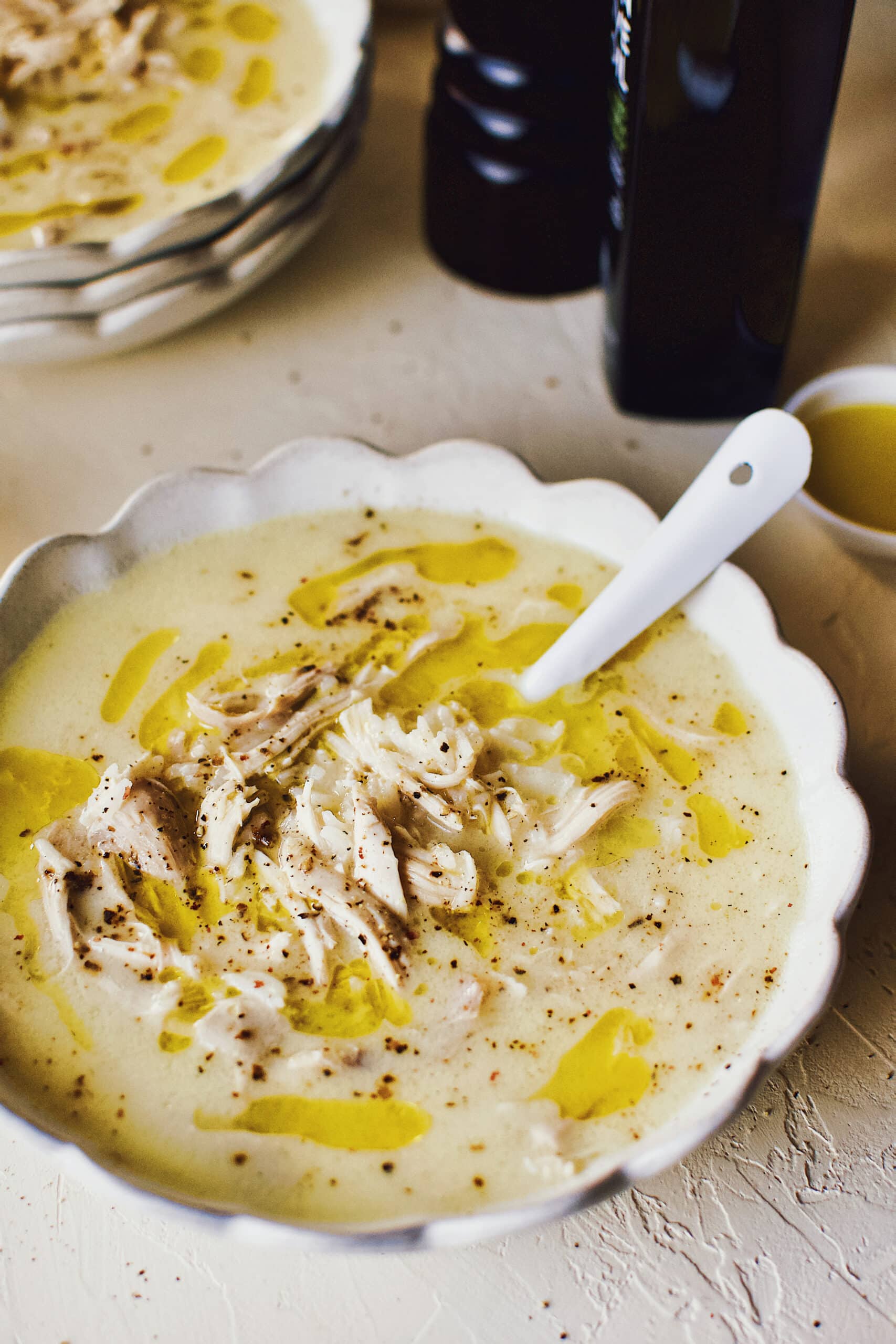 What you need to make Greek Lemon Chicken Soup with Rice or Avgolemono in Greek
I have said it many times, and I am saying it again, the shortest ingredient lists bring THE most flavor. This soup is so good and it uses the humblest ingredients. Just a handful of things your might already have in your kitchen and you have the most decadent soup that you will crave over and over again!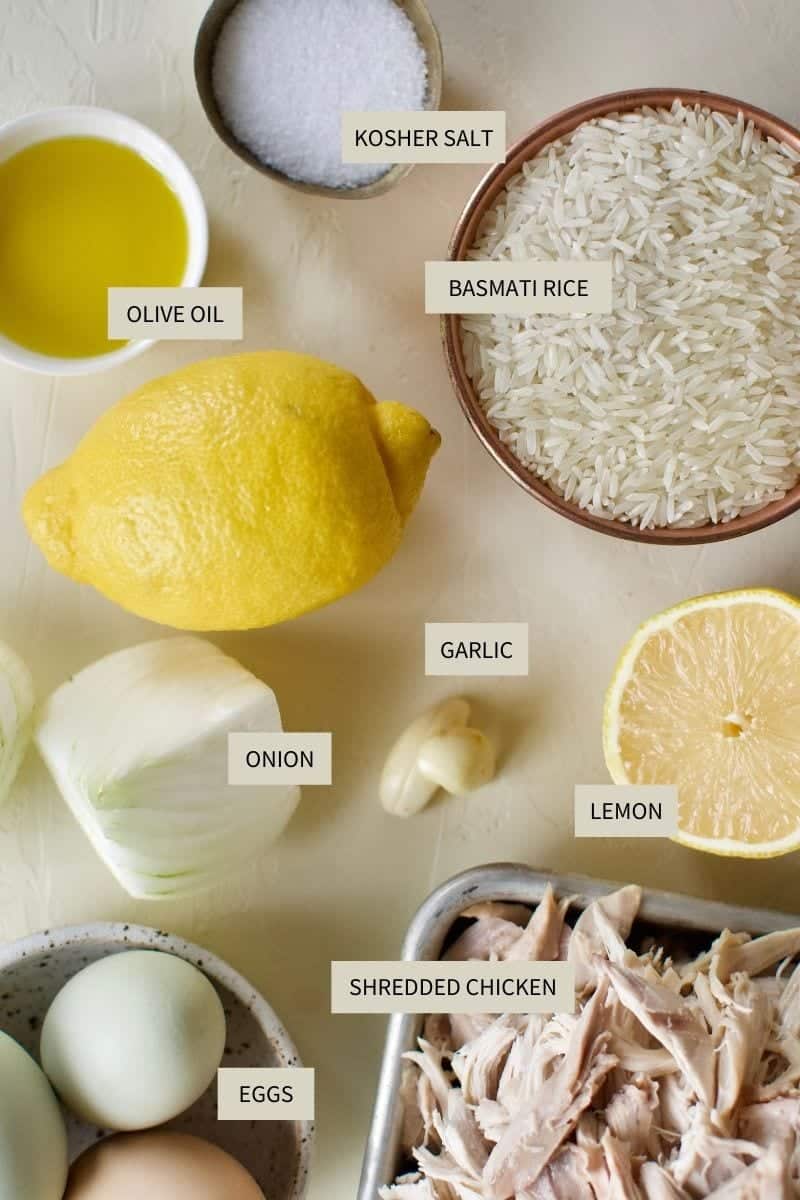 All about the Temper
The key to the success of this soup is tempering the eggs. What that means is you are going to warm up the eggs slowly and gently, without scrambling them. Introducing boiling liquid to eggs must be done while whisking CONSTANTLY. This is not a hard task it just must be done slowly with non-stop movement.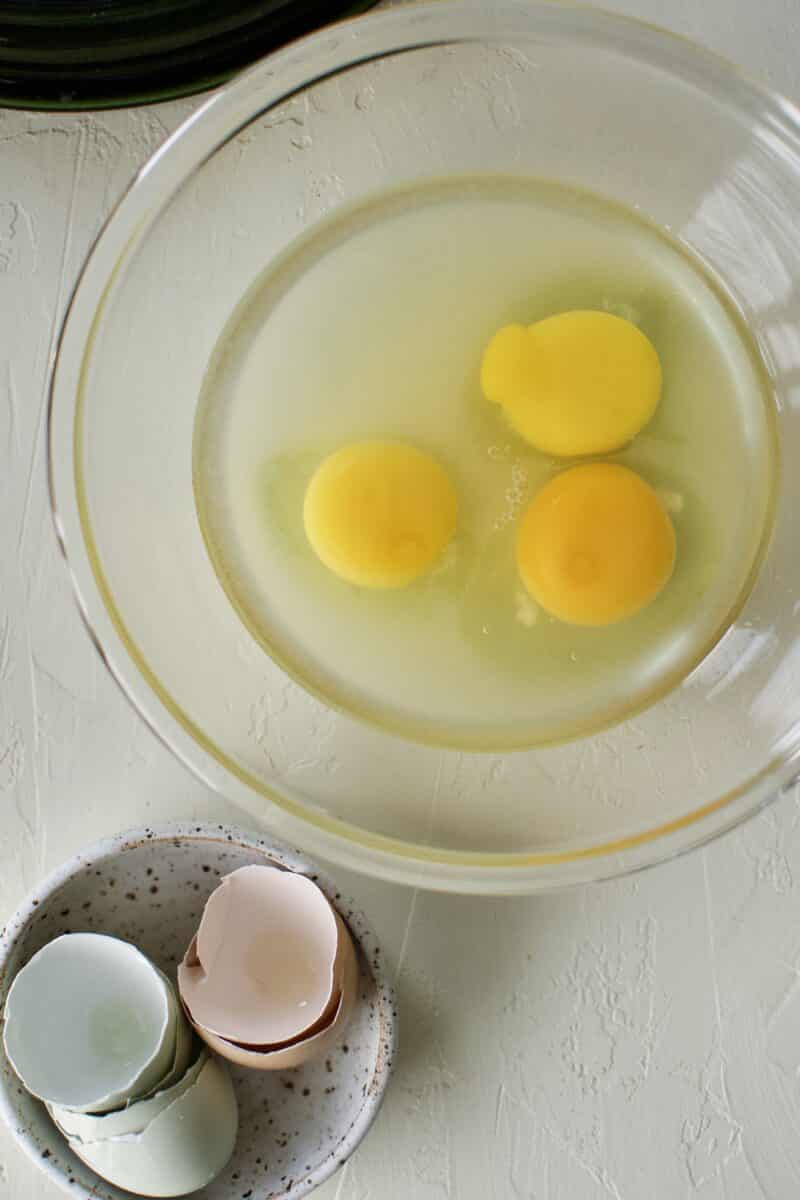 Making Avgolemono
When I make this soup I usually start with a whole chicken, and boil it down for a few hours till it is fall off the bone tender. I like to start the soup this way because it gives the base more flavor and you get the health benefits of bone broth by boiling the whole bird and getting all the collagen and fat into the stock.
Then pull the chicken off the bones and place it into your strained stock, add in some rice, then your tempered eggs. It is really that easy. This is a soup that you could whip up any day of the week for a warm hug in a bowl.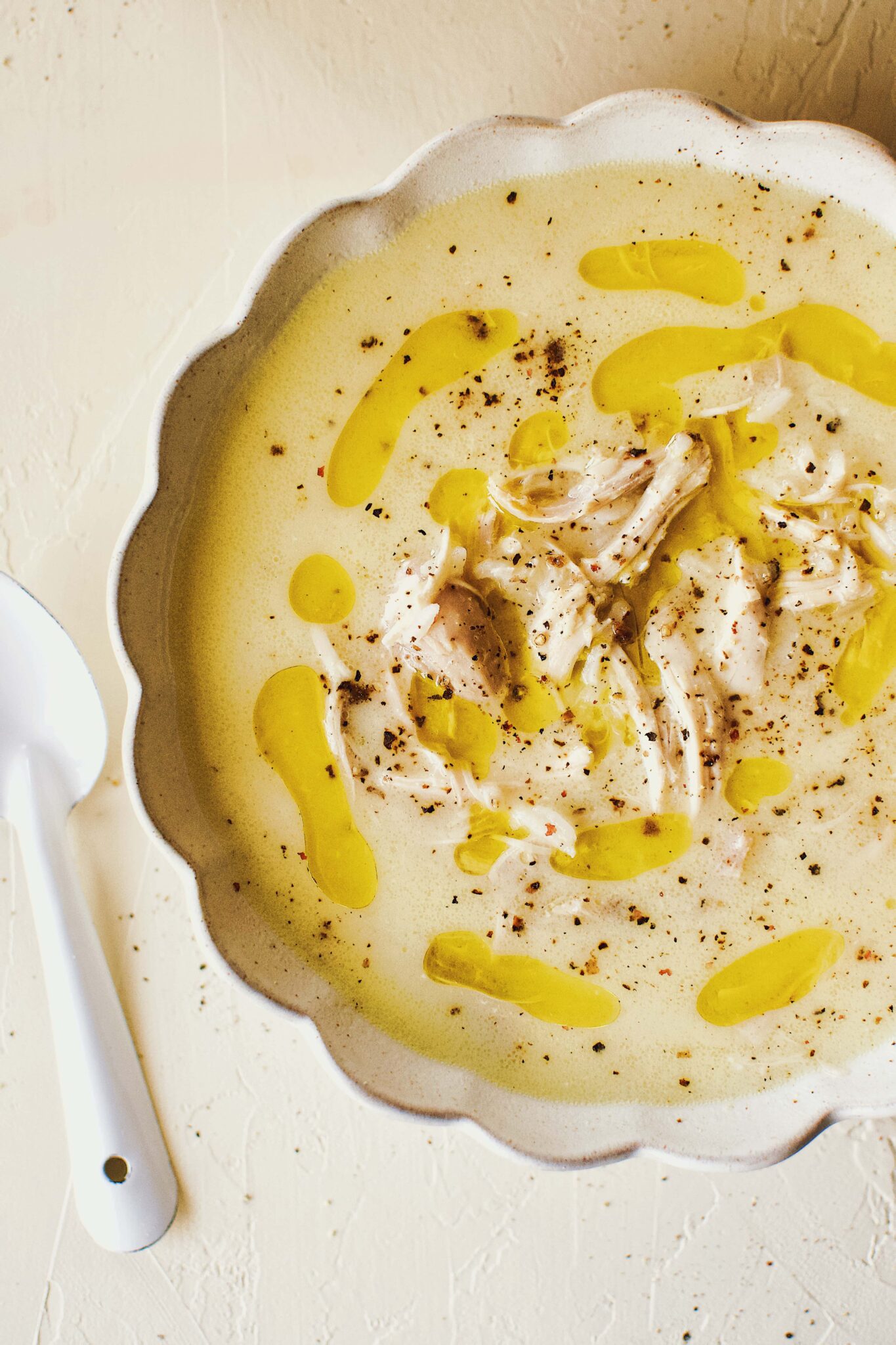 Make this soup even faster by using 2 boxes of chicken stock and a rotisserie chicken. If you use the quick method you can have this soup on the dinner table in 30-45 minutes. I love to serve this with a nice slice of crusty bread to round it out, or a side salad or sandwich. Soup, Salad, and/or Sandwich and you have stunning lunch or luscious dinner.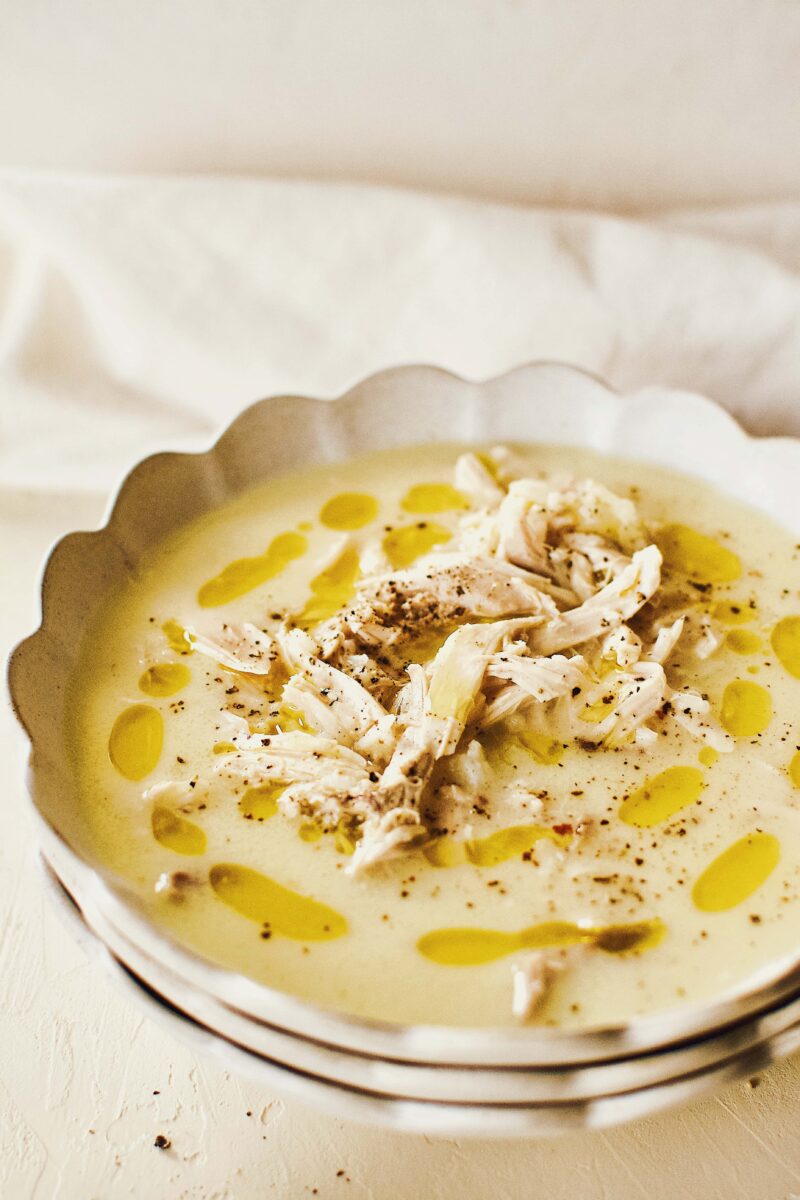 More Greek LOVE
Mediterranean Saffron Chicken and Mushrooms
Did you make this recipe? Let me know by leaving a review or comment! And be sure to sign up for my newsletter, and follow along on Instagram, Pinterest, and Facebook!