This recipe was inspired by the smoked wings I enjoyed at the Austin, TX BBQ that shares my surname "Stiles Switch BBQ". They serve a smoked chicken wing in Alabama BBQ Sauce that are absolutely fantastic. I had to create my own version at home, and while I am no pitmaster, I hope my charcoal Grilled Chicken Wings hit the spot for homemade when you can't get to Austin for some BBQ!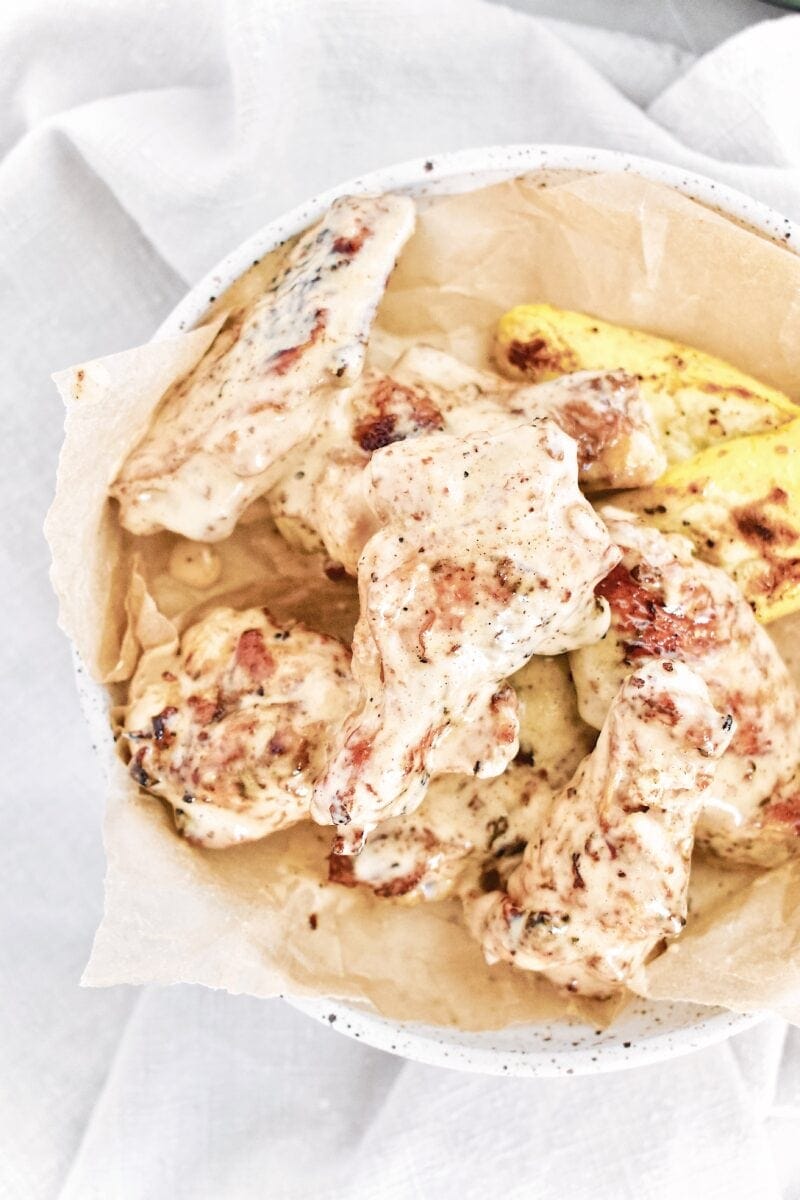 The Sauce!
While not all of these grilled chicken wings greatness comes from the sauce, most of it does. Living in Texas you don't come across Alabama BBQ Sauce all that often so getting a taste of something different was a fun new adventure!
The wings that were served at the restaurant were out of this world, and I honestly could have eaten them ALL DAY LONG! Just smokey enough, spicy but not too spicy, but with a lingering sweet heat. Like I said, I could eat them all day if I was left to my own devices.
When I got home I started to do some research on the sauce itself and I found that is a "bbq sauce" that has a mayonnaise base. Not something I have ever come across before, even though the sauce is having a bit of a hayday on menus across the nation right now.
It is a simple sauce and a bit like a coleslaw dressing if you think about it. Someone just decided to toss it on wings, or whatever other meats it might be used for.
When I searched for the origin of the sauce this is what I found. "It was invented by Robert Gibson at Big Bob Gibson's Bar-B-Q in Decatur, AL, where freshly smoked chickens are pulled from the pit and then "baptized" in a pool of the sauce."
Not a bad description in my book. You'll understand after you taste it, you'll want to be baptized in it too!
Lets make some sauce...
It a simple sauce with just a few pantry staple ingredients.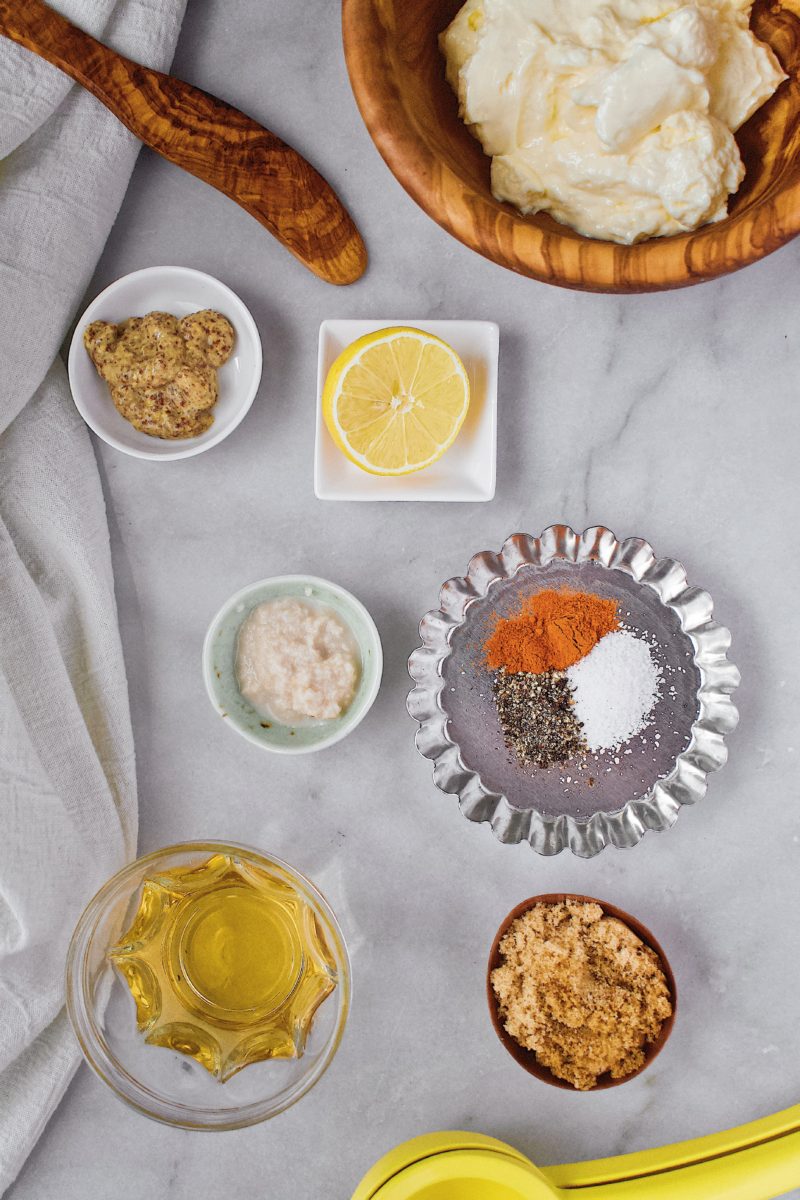 And it is a straight-forward method, throw it all in a bowl and whisk!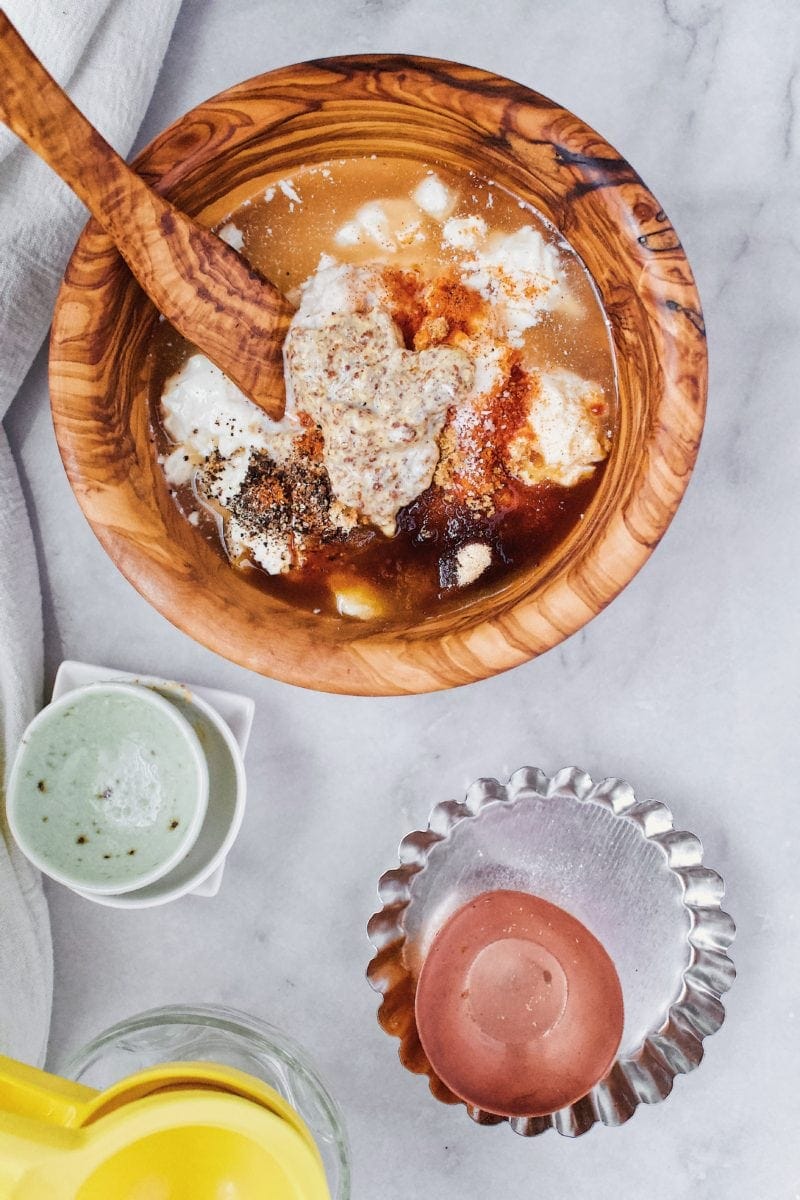 Combine until smooth and you are ready to "baptize" your wings!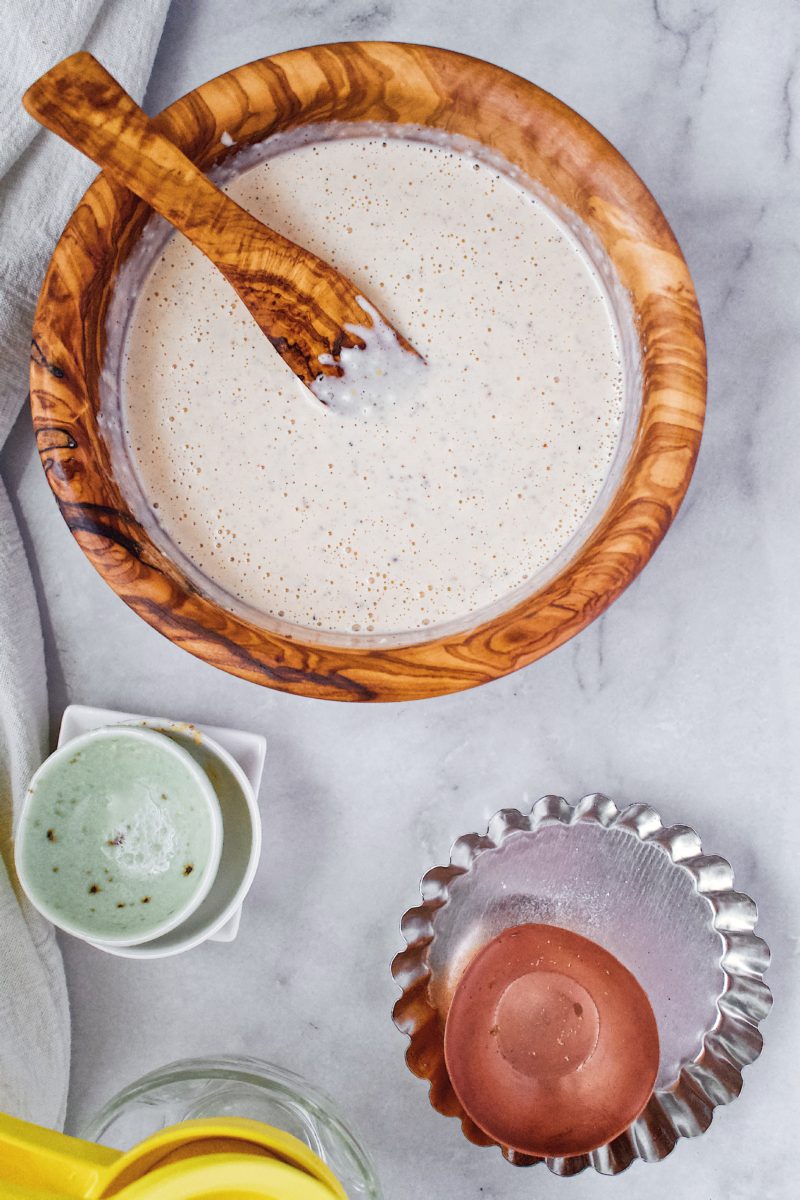 Lets grill some WINGS!
I like to season my wings about and hour before cooking and let them sit at room temperature. One key to getting really crispy wings is to ensure they are completely thawed out and as dry as possible.
Letting them sit at room temp will also let them cook quickly and allow the seasonings to fully absorb into the meat. This is what will make them crisp, tender and flavorful in the end.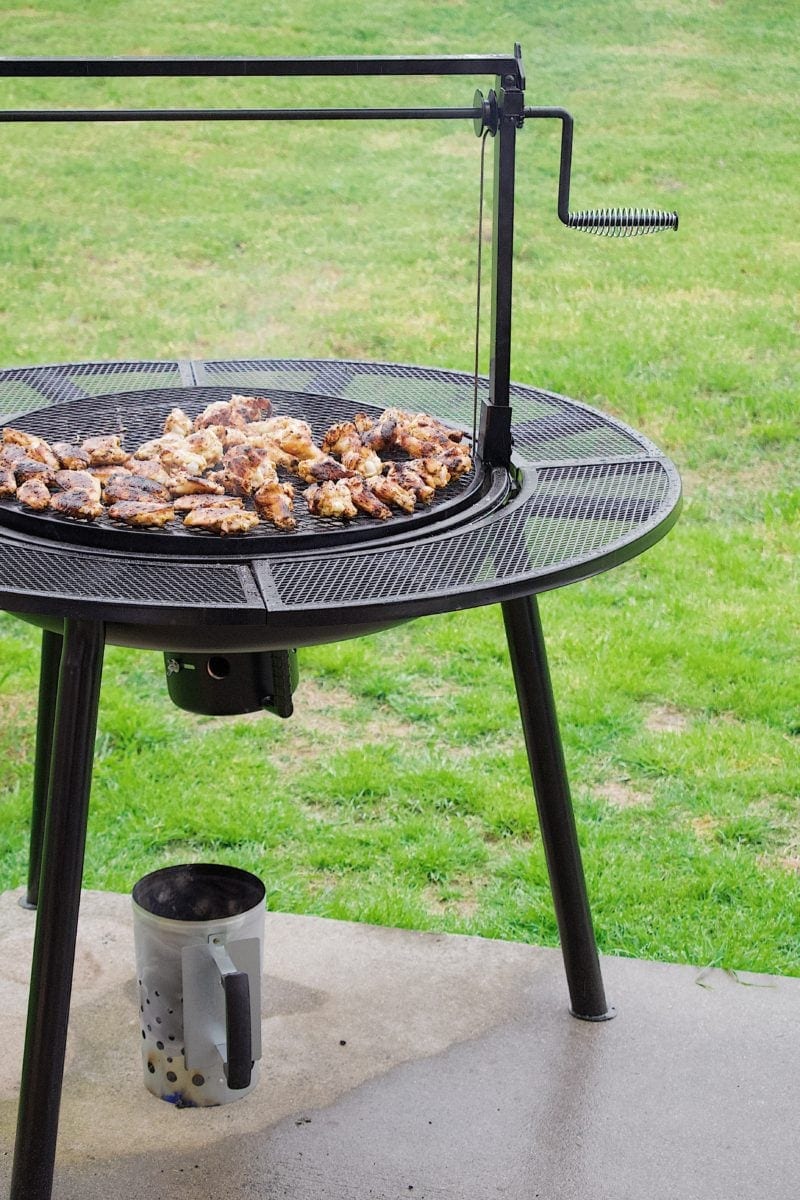 My other secret is, if you do not have a smoker, the next best thing is to use a charcoal grill. It will give you a little bit of that smoky flavor while charring the wings a bit giving off even more flavor. A gas grill or baking in the oven will work too if this is not an option.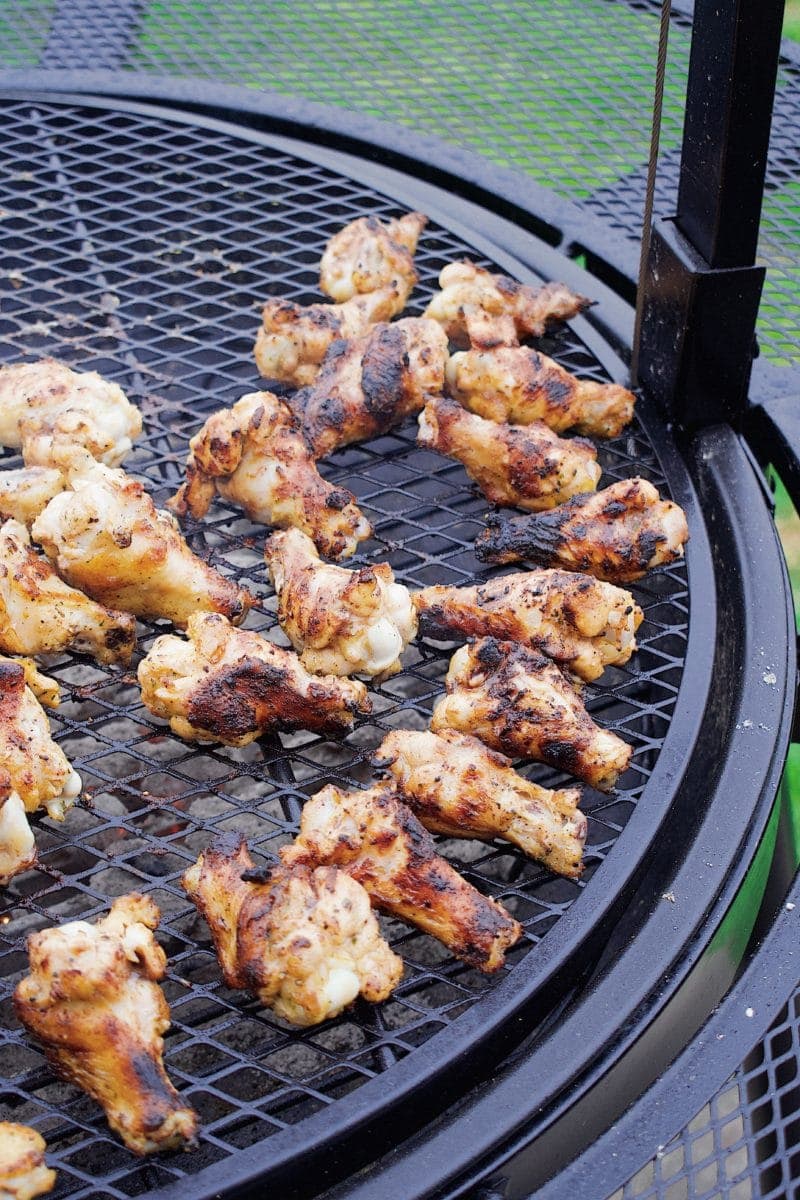 I just got this pit grill and I am in love with the way it cooks. It gets really nice and hot and gives a great crisp to the outside of any meat you are cooking. That locks in all the moisture and keeps the food moist and tender until the end!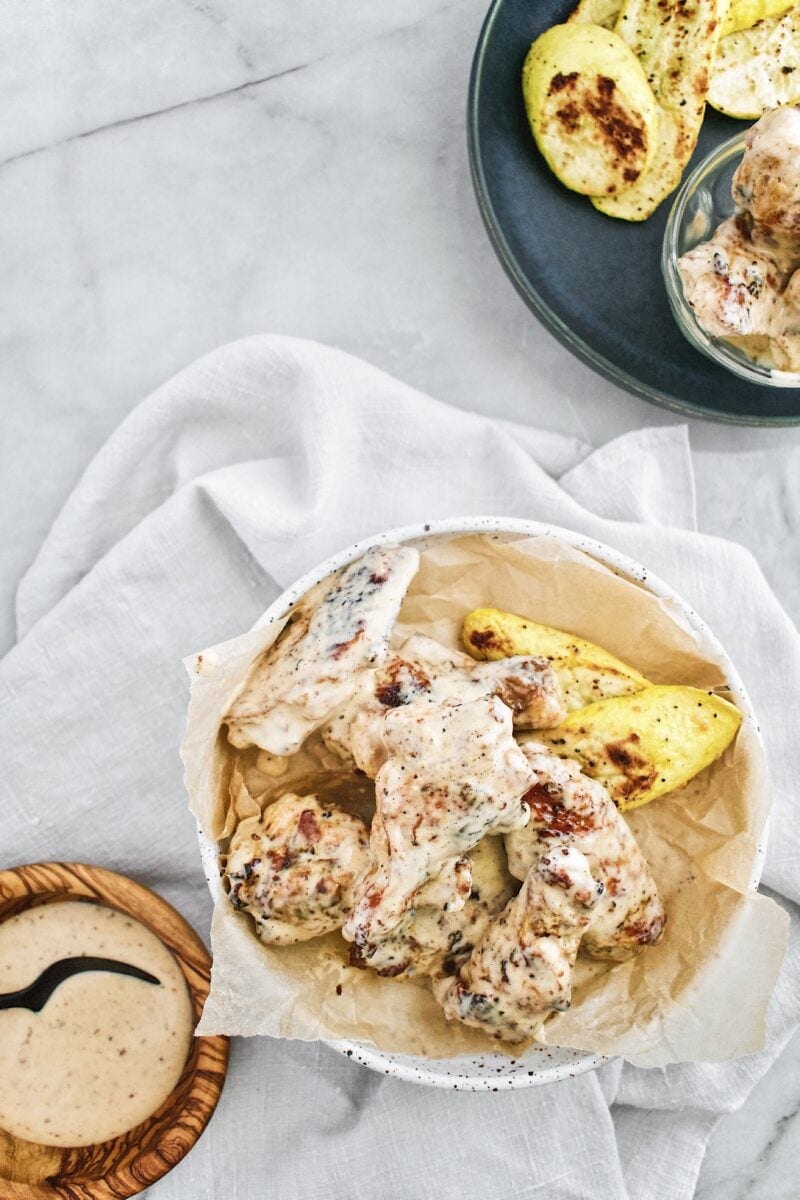 Toss the wings in the sauce and your ready to enjoy! I am a big fan of good ole fashioned "Hot Wings" with a mild sauce, but these just might be my new favorite. Give 'em a try and be sure to let me know how much you love them in the comments below.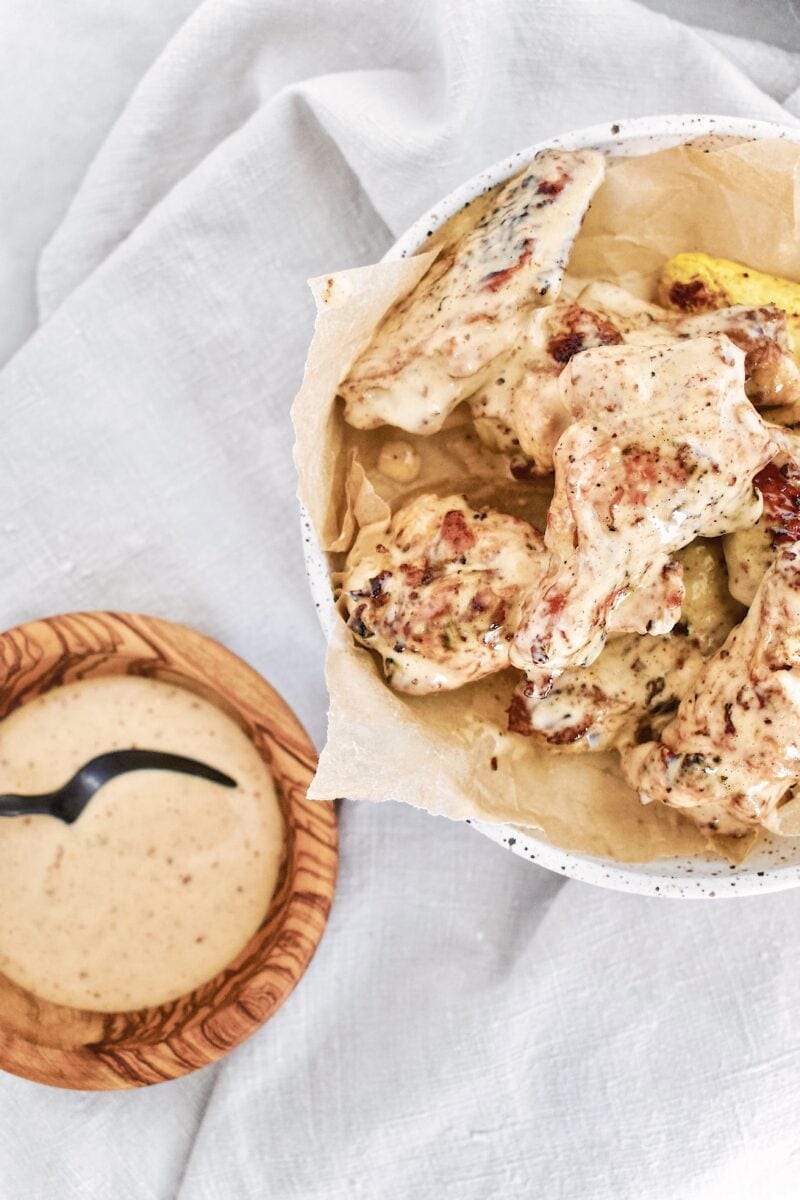 Did you make this recipe? Let me know by leaving a review or comment! And be sure to sign up for my newsletter, and follow along on Instagram, Pinterest, and Facebook!
Did you make this recipe? Let me know by leaving a review or comment! And be sure to sign up for my newsletter, and follow along on Instagram, Pinterest, and Facebook!