This recipe was inspired by the smoked wings I enjoyed at the Austin, TX BBQ that shares my surname "Stiles Switch BBQ". They serve a smoked chicken wing in Alabama BBQ Sauce that are absolutely fantastic. I had to create my own version at home, and while I am no pitmaster, I hope my charcoal Grilled Chicken Wings hit the spot for homemade when you can't get to Austin for some BBQ!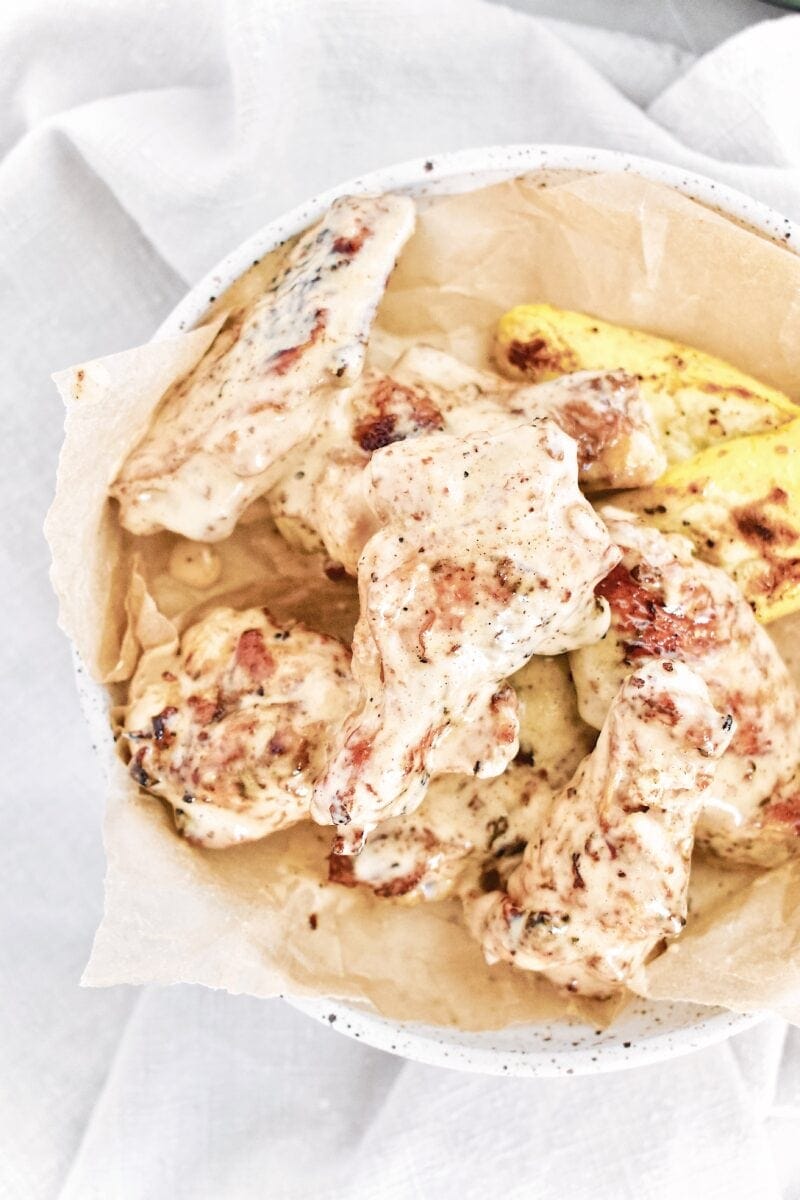 The Sauce!
While not all of these grilled chicken wings greatness comes from the sauce, most of it does. Living in Texas you don't come across Alabama BBQ Sauce all that often so getting a taste of something different was a fun new adventure!
The wings that were served at the restaurant were out of this world, and I honestly could have eaten them ALL DAY LONG! Just smokey enough, spicy but not too spicy, but with a lingering sweet heat. Like I said, I could eat them all day if I was left to my own devices.
When I got home I started to do some research on the sauce itself and I found that is a "bbq sauce" that has a mayonnaise base. Not something I have ever come across before, even though the sauce is having a bit of a hayday on menus across the nation right now.
It is a simple sauce and a bit like a coleslaw dressing if you think about it. Someone just decided to toss it on wings, or whatever other meats it might be used for.
When I searched for the origin of the sauce this is what I found. "It was invented by Robert Gibson at Big Bob Gibson's Bar-B-Q in Decatur, AL, where freshly smoked chickens are pulled from the pit and then "baptized" in a pool of the sauce."
Not a bad description in my book. You'll understand after you taste it, you'll want to be baptized in it too!
Lets make some sauce…
It a simple sauce with just a few pantry staple ingredients.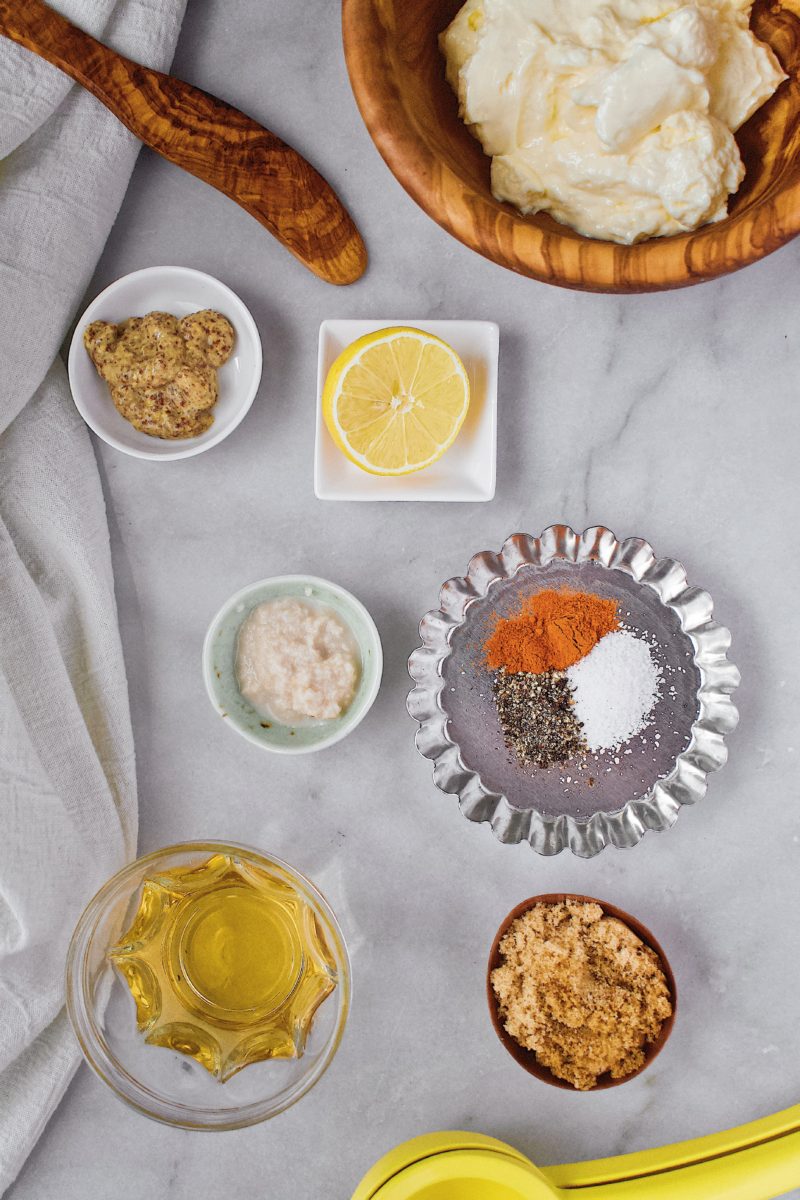 And it is a straight-forward method, throw it all in a bowl and whisk!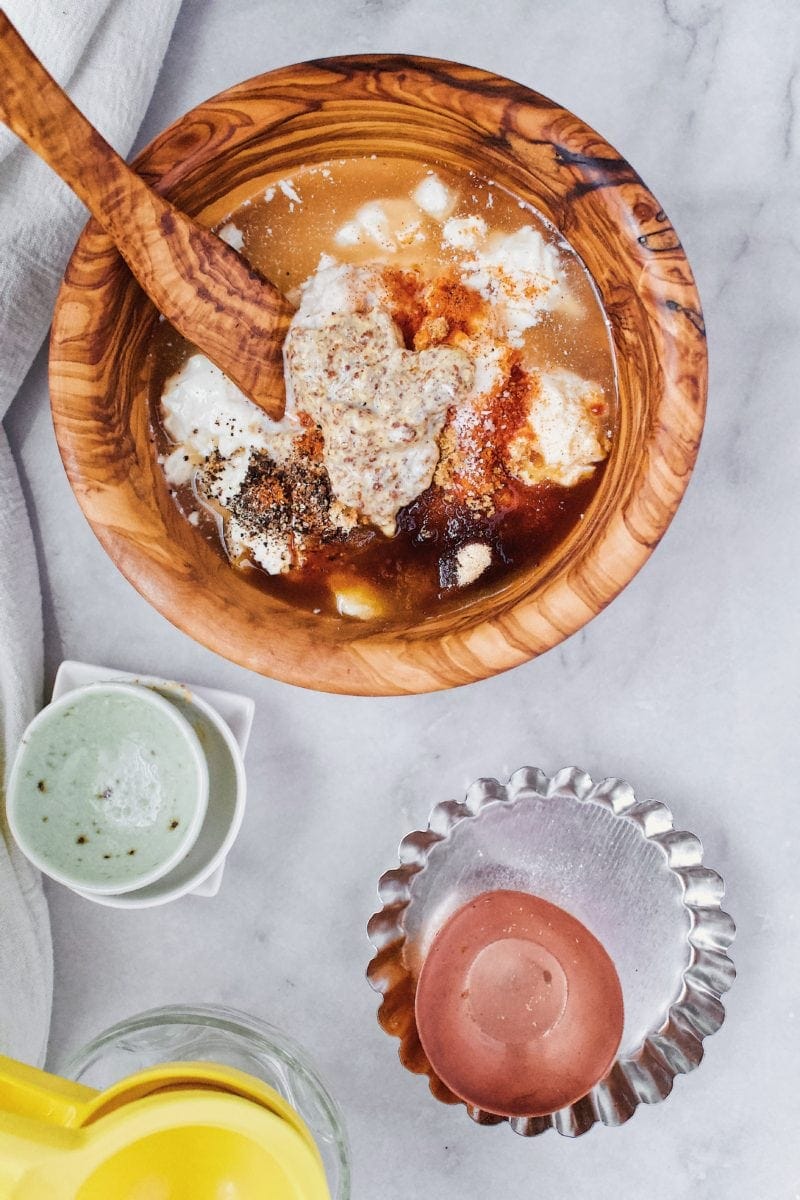 Combine until smooth and you are ready to "baptize" your wings!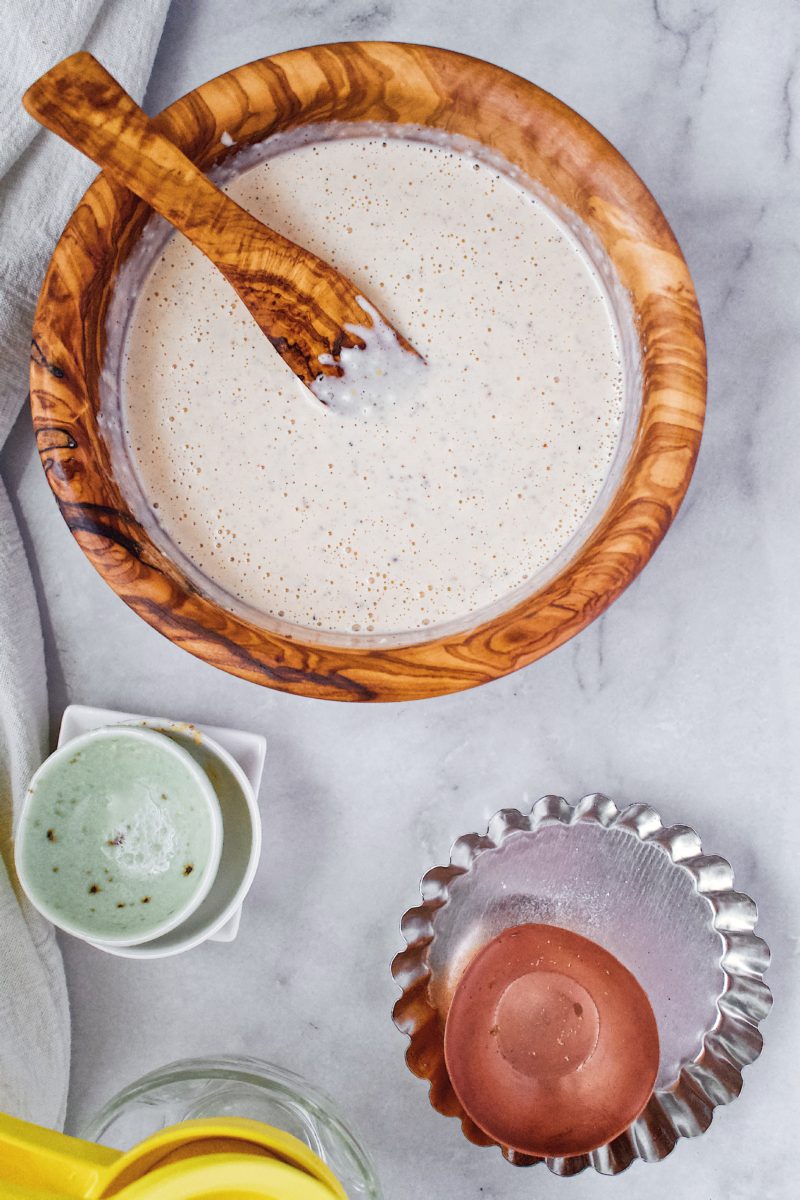 Lets grill some WINGS!
I like to season my wings about and hour before cooking and let them sit at room temperature. One key to getting really crispy wings is to ensure they are completely thawed out and as dry as possible.
Letting them sit at room temp will also let them cook quickly and allow the seasonings to fully absorb into the meat. This is what will make them crisp, tender and flavorful in the end.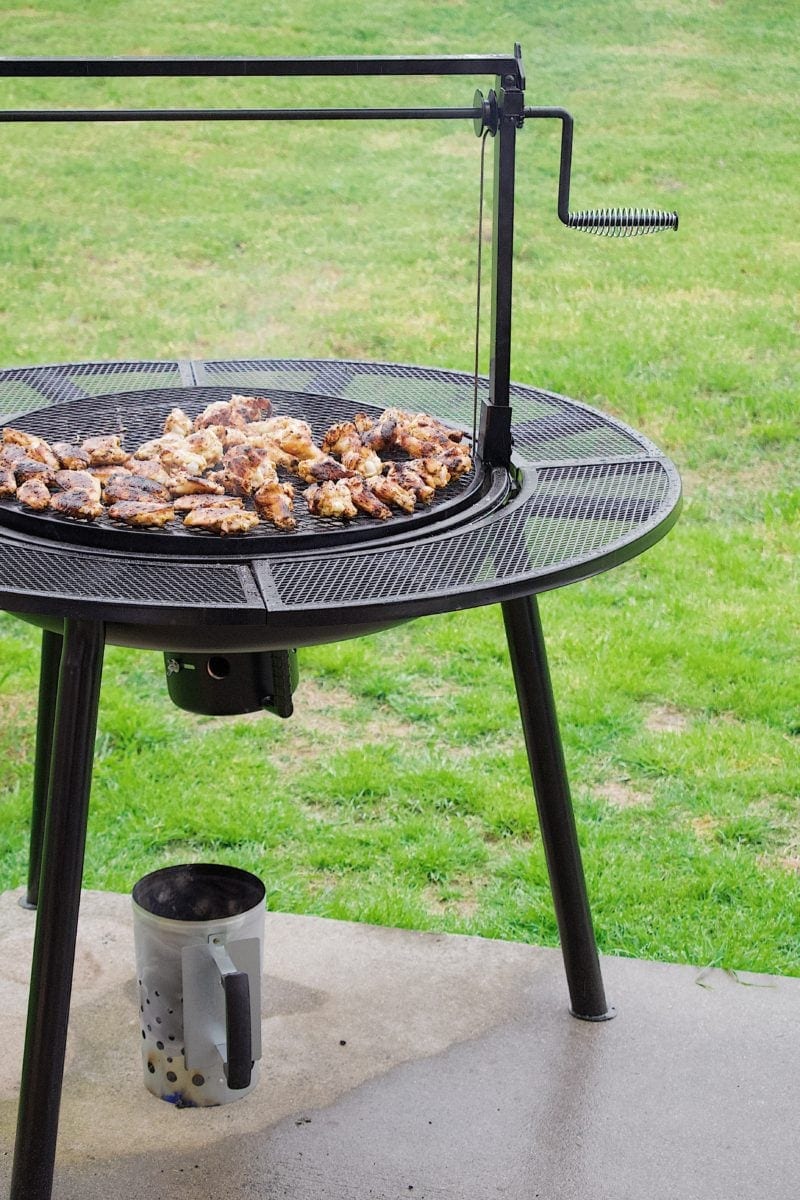 My other secret is, if you do not have a smoker, the next best thing is to use a charcoal grill. It will give you a little bit of that smoky flavor while charring the wings a bit giving off even more flavor. A gas grill or baking in the oven will work too if this is not an option.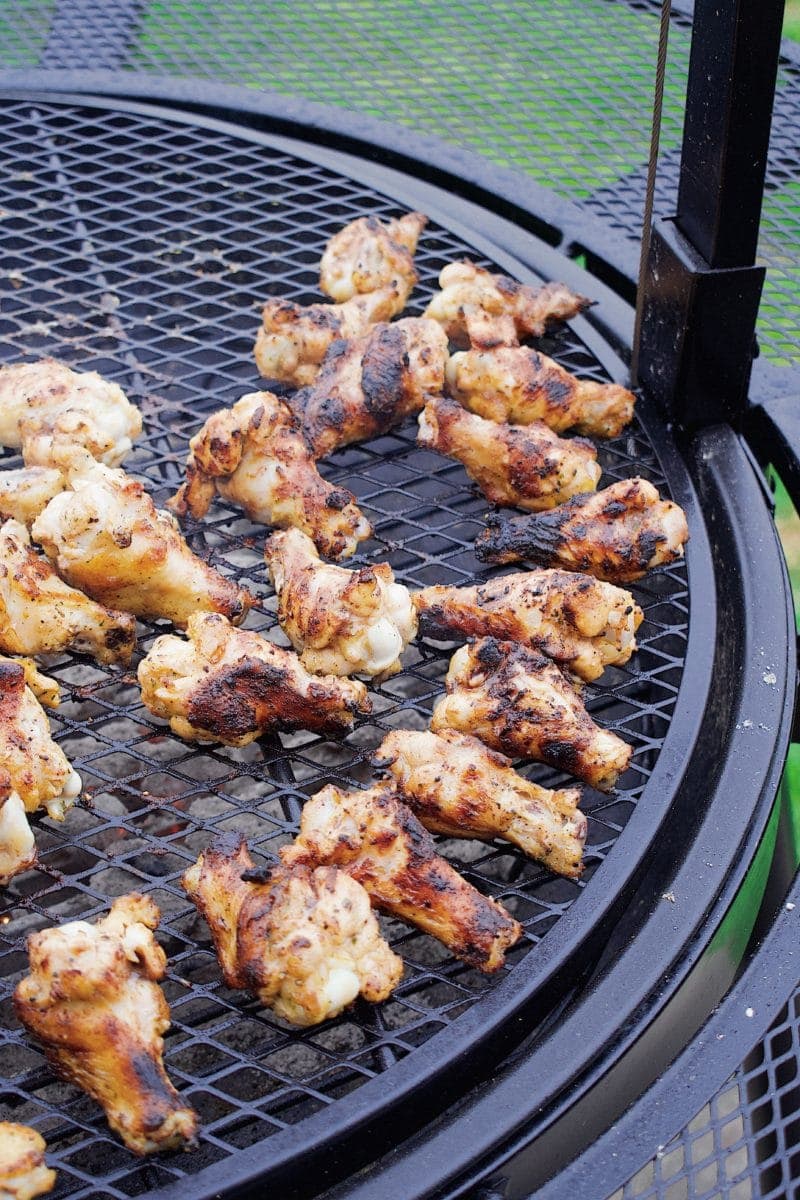 I just got this pit grill and I am in love with the way it cooks. It gets really nice and hot and gives a great crisp to the outside of any meat you are cooking. That locks in all the moisture and keeps the food moist and tender until the end!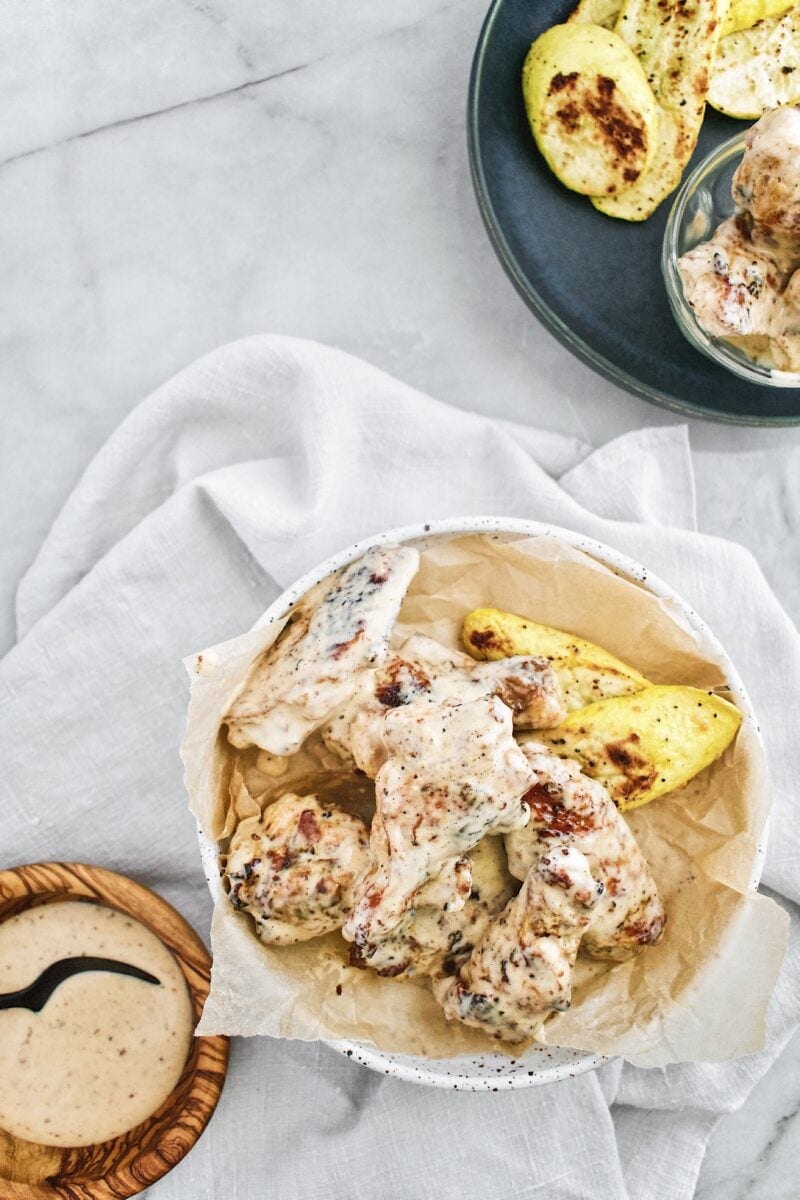 Toss the wings in the sauce and your ready to enjoy! I am a big fan of good ole fashioned "Hot Wings" with a mild sauce, but these just might be my new favorite. Give 'em a try and be sure to let me know how much you love them in the comments below.
Grilled Chicken Wings with Alabama BBQ Sauce
These wings were inspired by ones I had at an Austin BBQ restaurant that shared my same surname. While their wings were smoked and mine are just grilled, the charcoal cooking method helps me think that they are somewhat like the ones I enjoyed at Stiles Switch BBQ.
Ingredients
5

lb

Chicken Wings

Franks Red Hot Buffalo Ranch Seasoning Blend

1 1/2

C

Mayonnaise

1/4

C

Apple Cider Vinegar

3

T

Brown Sugar

2

T

Creole Mustard

Juice of half a Lemon

1

T

prepared Horseradish

1/2

t

Kosher Salt

1/2

t

Black Pepper

1/2

t

Cayenne Pepper
Instructions
Fully thaw and dry the chicken wings as best as possible, pat with paper towels if necessary. Season the wings with the buffalo ranch seasoning, or just good ole salt and pepper if you don't have that seasoning. Allow them to sit at room temp with the seasoning on them for 45min-1hr.

I like to cook these on a charcoal grill, if using heat your coals and when ready cook the wings until browned and crisped all over. Alternatively, cook them over a hot gas grill or in the oven at 475˚F.

To make the sauce combine the mayo, vinegar, sugar, mustard, lemon juice, horseradish, salt, pepper, and cayenne in a bowl and whisk to combine. Whisk until smooth and no lumps remain.

When the wings are cooked let them cool for a few minutes and then toss them in the sauce. Serve immediately.

They pair well with roasted potatoes, French fries, or grilled squash.
Notes
You can adjust the heat to your liking by adding more or less horseradish and cayenne until it suits your taste.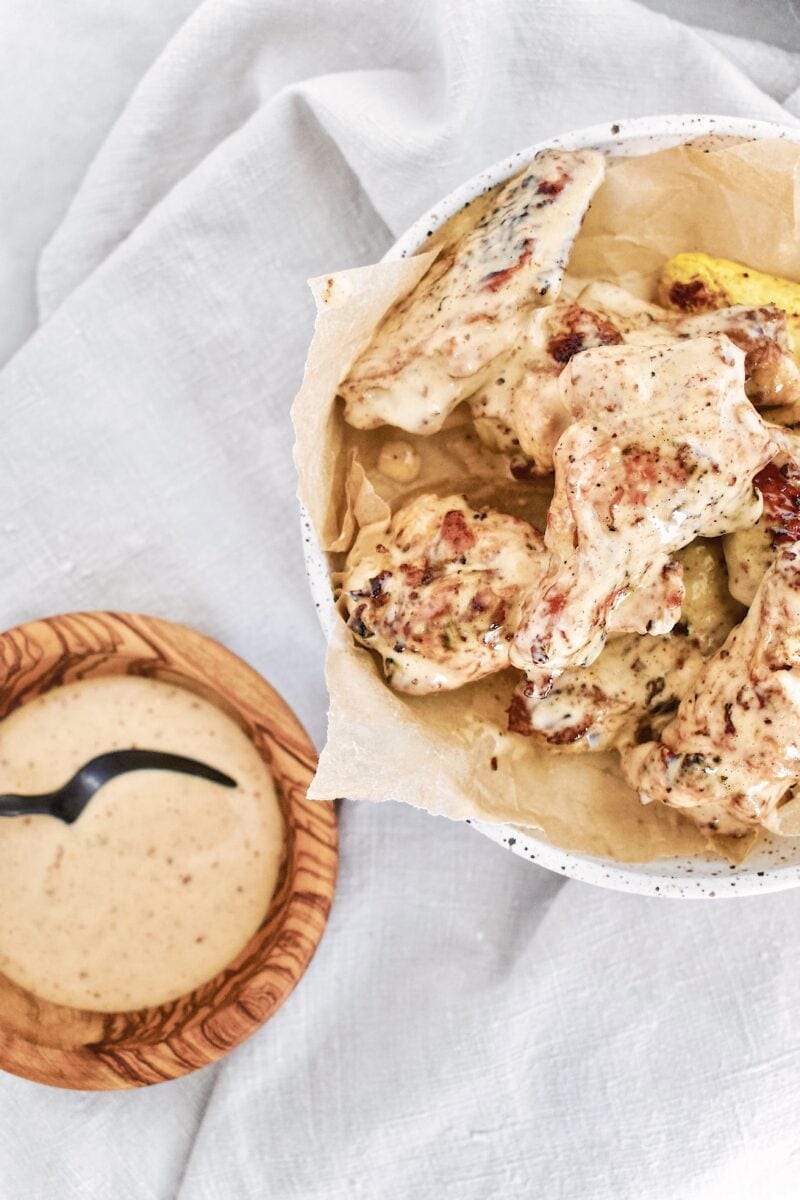 If you make this recipe, please let me know by leaving a review at the bottom of this page!
And make sure to sign up for my newsletter and follow along on Instagram, Pinterest, and Facebook for more KendellKreations!
MY LATEST RECIPES!
Get my NEW e-Cookbook here!! ⬇️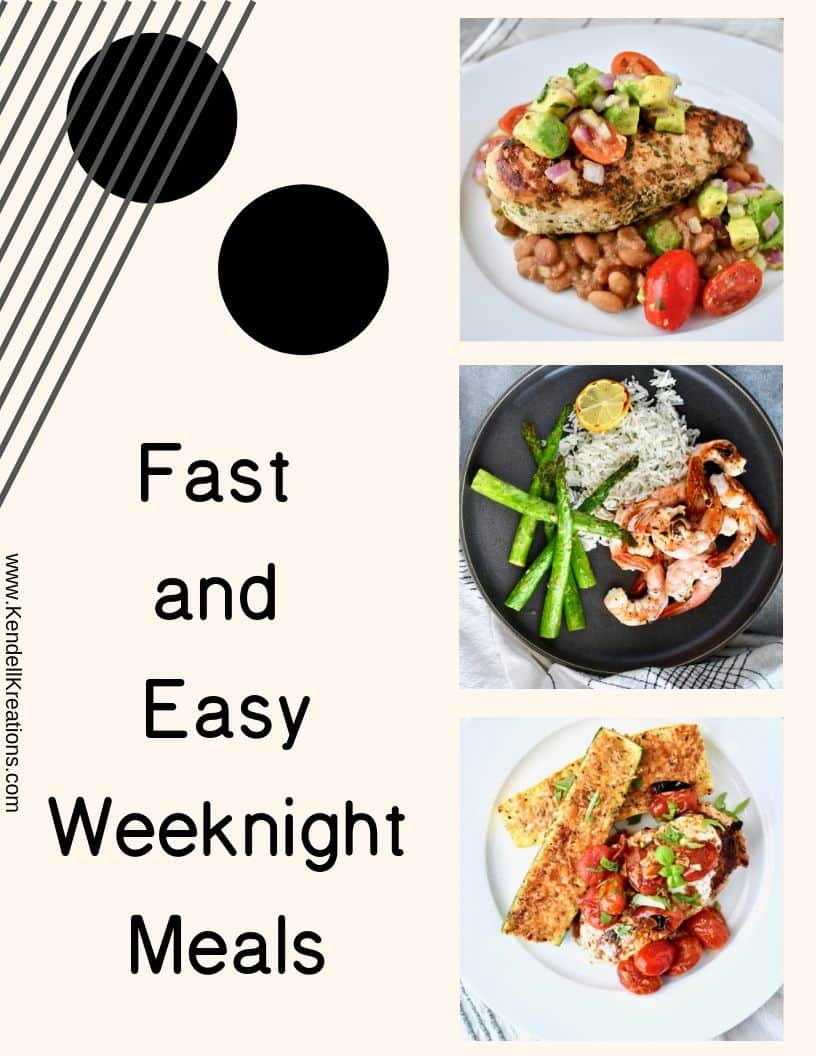 MY FAVORITE KITCHEN TOOLS!
Here are a few links to some of my favorite kitchen tools! You get a car, YOu get a car, YOU ALL GET A CAR…in my best Oprah voice
These Rösle Silicone Tongs are a little pricey but they will last you the rest of your life and are the softest in your hand. This is important for someone like m that cooks so much. It reduces strain, I have 4 sets in my kitchen!
These are my FAVE Nordic Ware Sheet Pans, every kitchen should have at least 2 sets of these! I think I have at least 4 of each of these.
This is my favorite pressure cooker, the Fagor is the same concept as the "Instant Pot" but easier to use in my opinion, if you don't have one you NEED one, it will be your best friend in the kitchen!
A sharp knife is the most important tool in the kitchen, these Japanese steel "Shun" knives are my favorite! And this is a great starter set to build on. Once you try them you will be in love so use this as a foundation you can build on for years to come.
This Scanpan 11″ skillet is just the right size for almost anything you will need to cook and my best friend and a real workhorse in my kitchen, it's also a great deal at $99. Scanpan is the best in the world for healthy cooking. It is coated with a proprietary ceramic-titanium coating that is durable while allowing you to use fewer fats and oils when cooking. It is a coating only they use. I could talk all day about my love for these pans, message me if you want more info. Here are some other sizes that are available if you are looking to outfit your kitchen with some new goodies. 8″ & 10″ Skillet set or 8″ Skillet, I still need this one for my kitchen Also, I don't really know how to cook small so the 12.5″ is my other fave!
This giant vat of olive oil is my favorite, I decant it into a smaller bottle for my counter. Or put this spigot on top of a wine bottle!
My favorite baking dish that is so easy to clean even burnt on cheese slides right off!
This Tovolo jar scraper has to be my single favorite kitchen tool, it is definitely the most used tool in my kitchen. If you are NOT a gadget person, this is the only necessity I say is a MUST beyond the wooden spoon.
A great wood spoon is essential, this Olive Wood one is my favorite, I have more than I can count. But can you really ever have too many?
A food scale can be a very important tool in your kitchen, this one is the one I use every day!
If you love Joanna Gaines as much as I do then the 'Magnolia Table Cookbook' is a must in your kitchen, get a copy HERE!