Joanna featured this Braised Short Ribs recipe on her new cooking show, Magnolia Table with Joanna Gaines, but it is a beautiful one from her second cookbook. At least that's where I made it from first. Although, I do have a few notes, and I will share my short rib recipe below, which turns out much more flavorful than hers...sorry Jo, but it's true.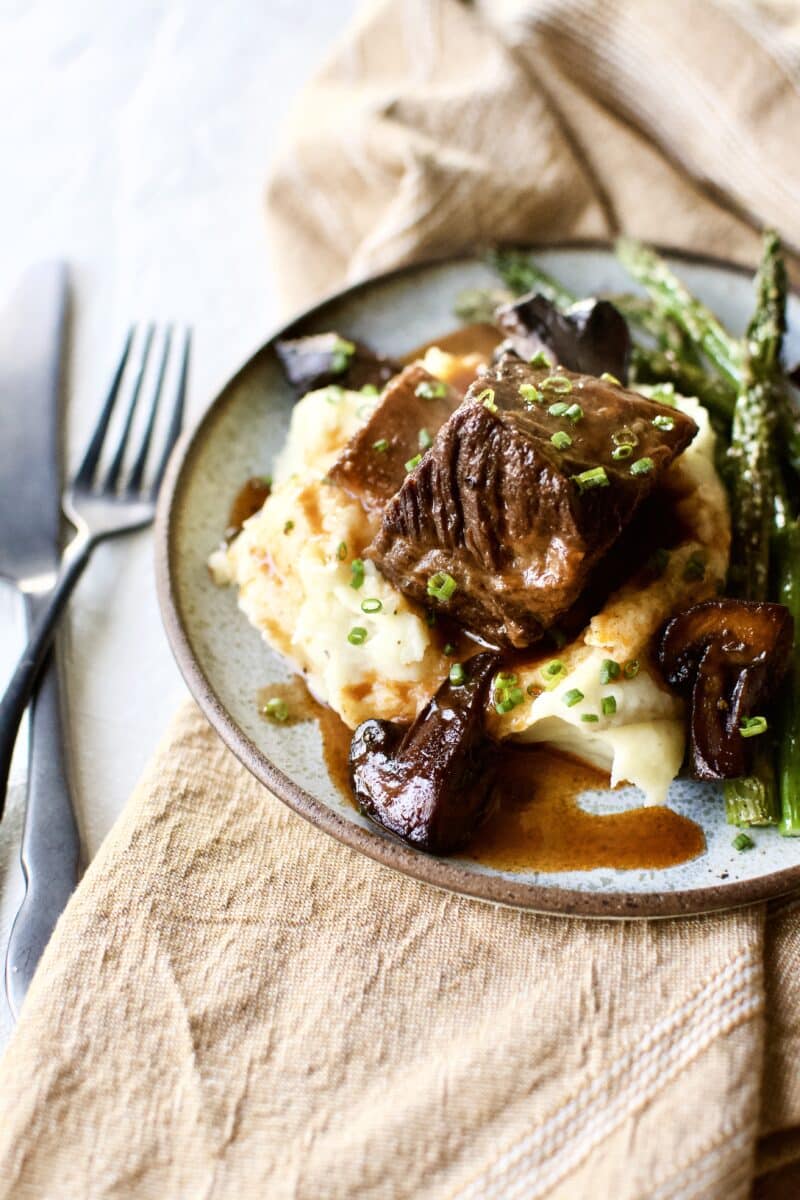 the review...
Ok, so as far as the recipe goes, it is not immensely difficult, and while it takes time and patience for the ribs to cook and become tender, they do not take any active work. But I have to say, Jo's recipe left a little bit to be desired in the flavor department.
the reaction...
With the flavor slightly lacking in the end, which is not what you want after all the waiting for this dinner to cook, I did a little digging. I read about 100 recipes for short ribs, and the one thing that seems to be the same across the board, TOMATOES. Something Joann's recipe sorely lacks, and something it needs in my opinion.
the tips...
Why this Braised Short Ribs recipe is so lacking in the tomato department is because tomato helps to break down the short ribs, and cuts the fattiness of them. They are actually a vital ingredient in classic short ribs.
Overall, if you want THE MOST FLAVORFUL short ribs you have ever eaten, MAKE THIS RECIPE. And be sure to follow my instructions for making the day before, letting them cool and rest overnight, easily removing the cooled fat from the pot, and then finishing the dish. Yes, a 2-day process, but packed with TONS more flavor!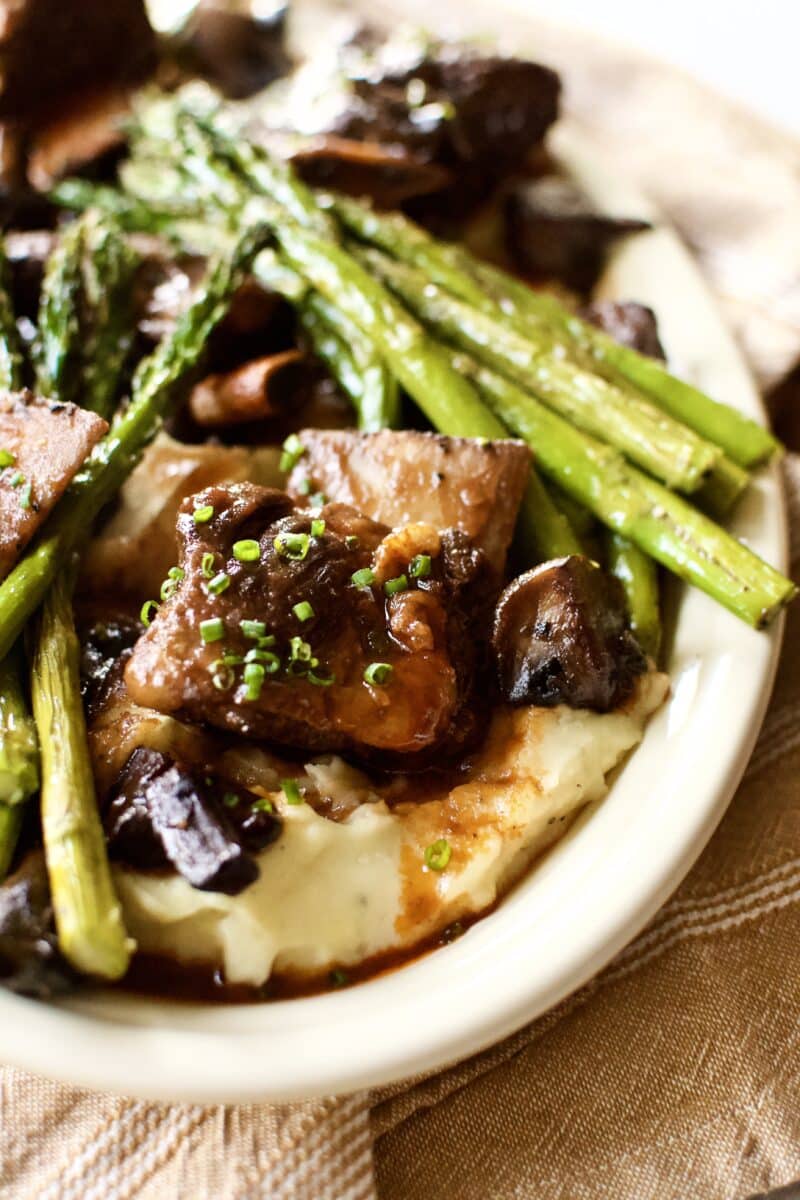 Until next time, Happy Cooking!
Kendell
If you watched Joanna makes this recipe on Season 5, Episode 3 of her new cooking show 'Magnolia Table with Joanna Gaines' you can get the recipe by CLICKING HERE, she shared it on her blog so you can make it at home!
read my other reviews of season 5 episode 3 here...
Homemade Gnocchi (coming soon)
Broccolini (coming soon)
Chocolate-Hazelnut Bread Pudding (coming soon)
Did you make this recipe? Let me know by leaving a review or comment! And be sure to sign up for my newsletter, and follow along on Instagram, Pinterest, and Facebook!