This recipe for Grilled Raspberry-Chipotle Pork Tenderloin that Joanna Gaines shares in the Magnolia Table Cookbook is sooooo delicious and it is a great summer dinner.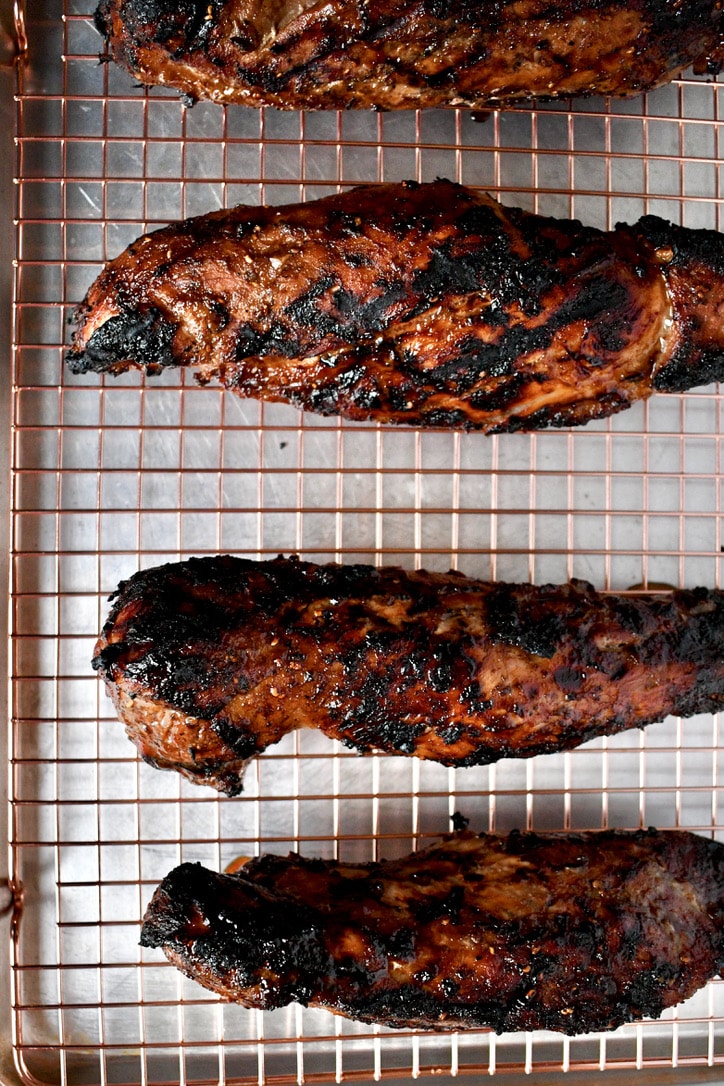 Now Jo calls for this marinade to season one 1 pound pork tenderloin, but the marinade makes enough to marinate at least 4. I like to buy this great pack of four small red meat pork tenderloins from Costco, they usually come in 5-6 pound portions, so that's about 1.25-1.5 pounds of pork loin each. I love to use this pack because as I said they are all red meat, which means softer more tender meat, no matter how you cook it. I know most people still debate it but I like to cook my pork to medium, and these are absolutely amazing when you cook them that way. But even if you insist on cooking them too well done you will still get a moist tender end result.
I can tell you that if you choose to marinate the 4 tenderloins at the same time when you remove them from the marinade you will want to season them with some salt before you put them on the grill. You are doing this because you have added more than allotted to your marinade, it will still pack your tenderloins with flavor they will just need a little additional salt to be well flavored when you eat them. Also, be sure to save that marinade to baste your tenderloins while they are cooking on the grill. You will want to grill them on low to be sure they do not burn. They will blacken slightly because of the sugars in the marinade but your want to keep it from blackening too much.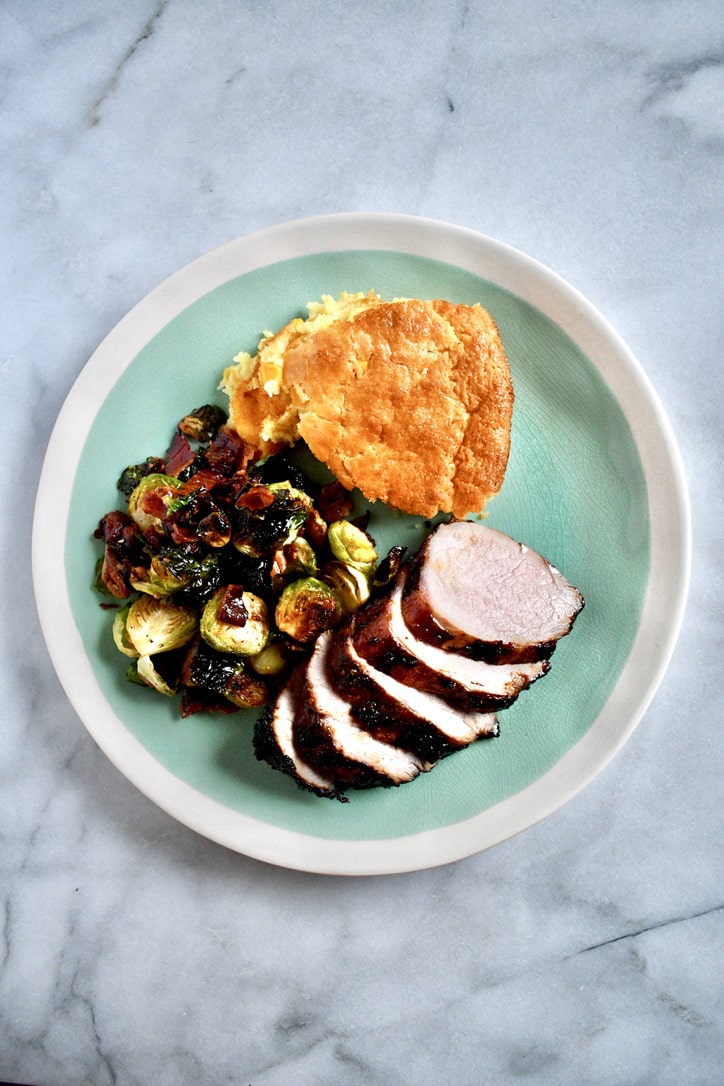 I really enjoyed this dish, I paired it with the Brussels sprouts with bacon and the creamed corn spoon bread which I am still convinced is the best recipe in the entire book! I think this was the 3rd or 4th time that I have made that, I just keep coming back to it. It is far superior to any cornbread that I have ever made, and aside from making the cornbread that follows in the book, I don't think I will ever make cornbread again.
I would love to know if you have made this recipe and what you thought of it, leave me a comment below and let me know your thoughts.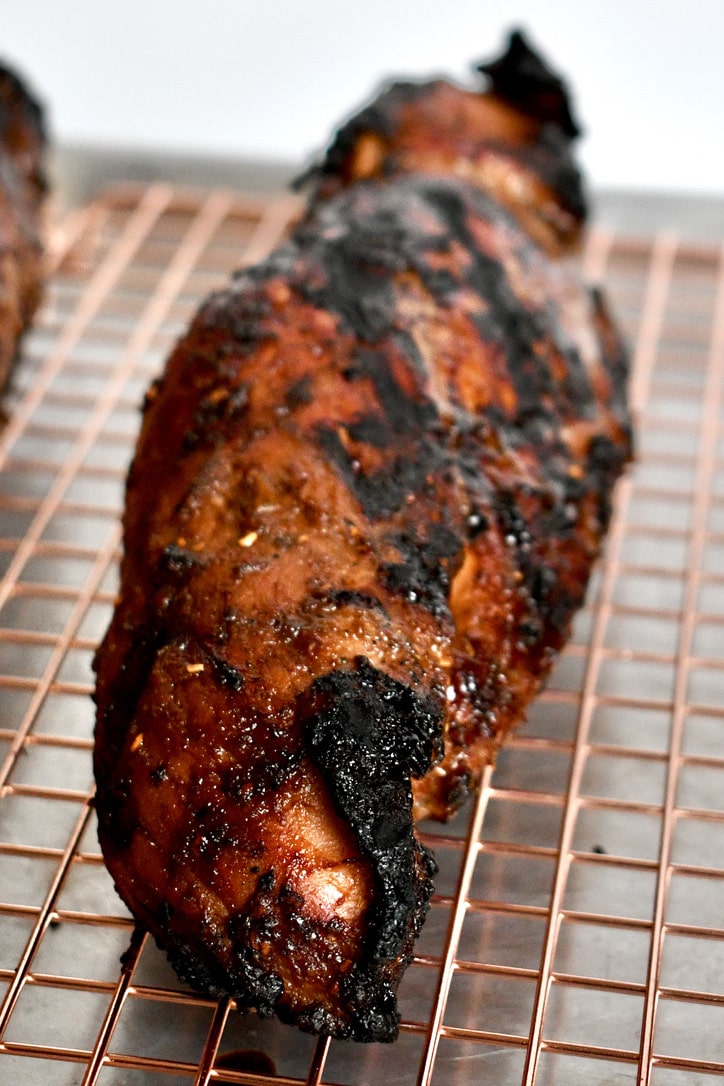 Until next time, happy cooking!
Kendell
If you watched Joanna makes this recipe on Season 4, Episode 2 of her new cooking show 'Magnolia Table with Joanna Gaines' you can get the recipe by CLICKING HERE, she shared it on her blog so you can make it at home!
read my other reviews of season 4 episode 2 here...
Zucchini Strata (coming soon)
Did you make this recipe? Let me know by leaving a review or comment! And be sure to sign up for my newsletter, and follow along on Instagram, Pinterest, and Facebook!