This recipe is one that makes getting someone's cookbook so special. A family recipe that gives you a glimpse into someone growing up is one of my favorites. Joanna Gaines does just that with the recipe for Mom's Bulgogi from her Magnolia Table Cookbook Vol 1.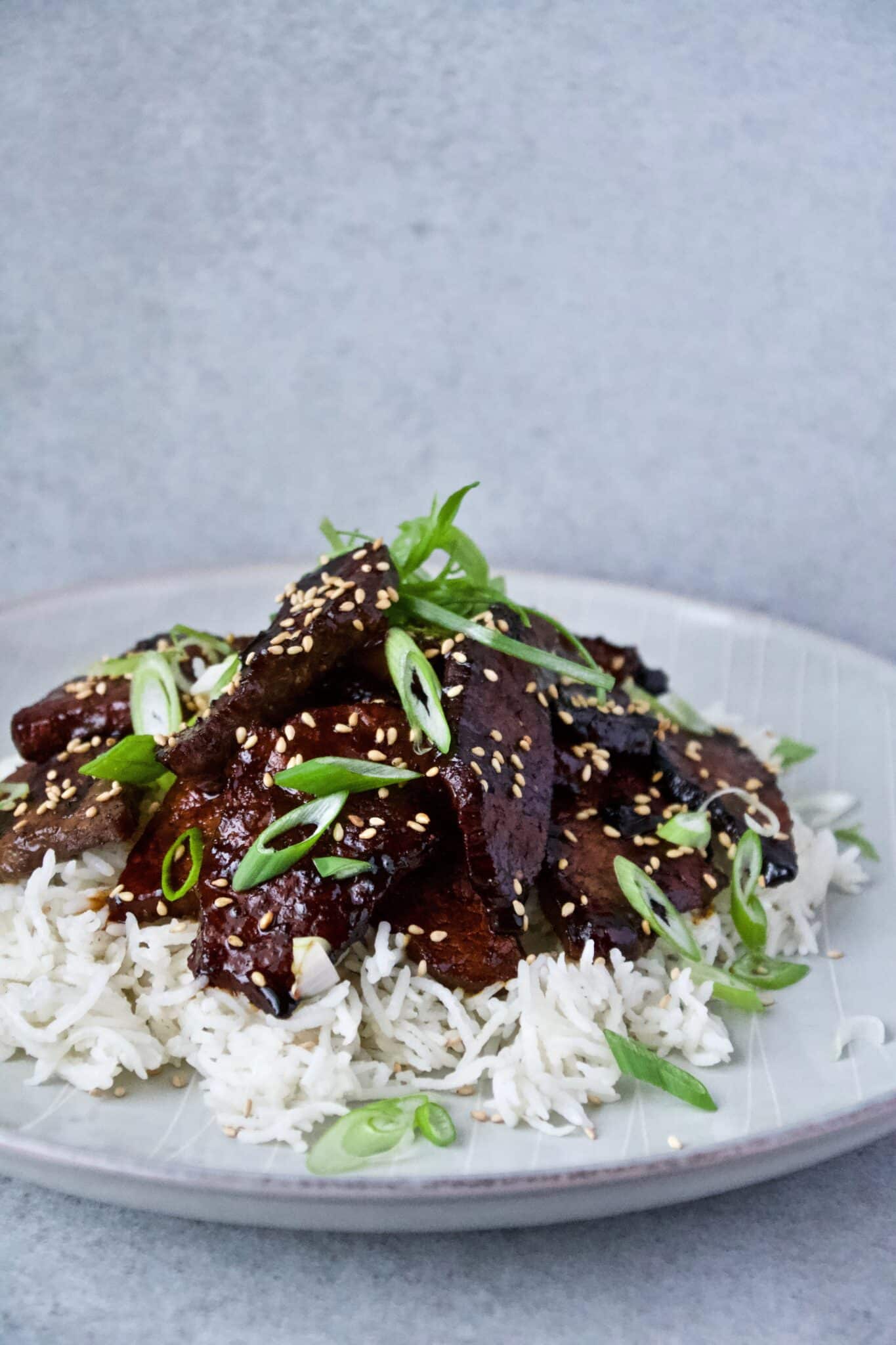 The review...
While this recipe may not be the EASIEST thing to make, and it does take a little planning and ingredient sourcing, but the flavor, in the end, is all worth it! This recipe is soooo good! It is one of those things that I just want to eat EVERY DAY.
I could eat any type of Asian food every day for the rest of my life and this now ranks on my list too. It is a little garlic-y, a little spicy, a little sweet. It is just all-around great!
The reaction...
I've made the Cucumber Kimchi Salad a few times since I made the Bulgogi because I had so much red pepper powder and it really is delicious. I have made it aside for fried rice that I made and even Mexican-style tacos I did one night. It has been a big hit at my house and I am glad that everyone has enjoyed it as much as I have.
I have no idea if I did this recipe justice or not, but I completely fell in love with it. I want to make it again and use a more tender cut of meat. I ended up using an Eye of Round, but I want to try it with a nice sirloin and I think that I need to cut the meat much thinner.
Jo mentions when she made it on her cooking show that her mom likes to use beef tenderloin. When you use that better cut of meat it also doesn't have to marinate as long. And it is SO tender and will be even more amazingly delicious!
But the flavor was great and now I have a better understanding of what to expect. Sometimes that's just how it goes when you try a new recipe. You have to experience it once so you can do it better next time.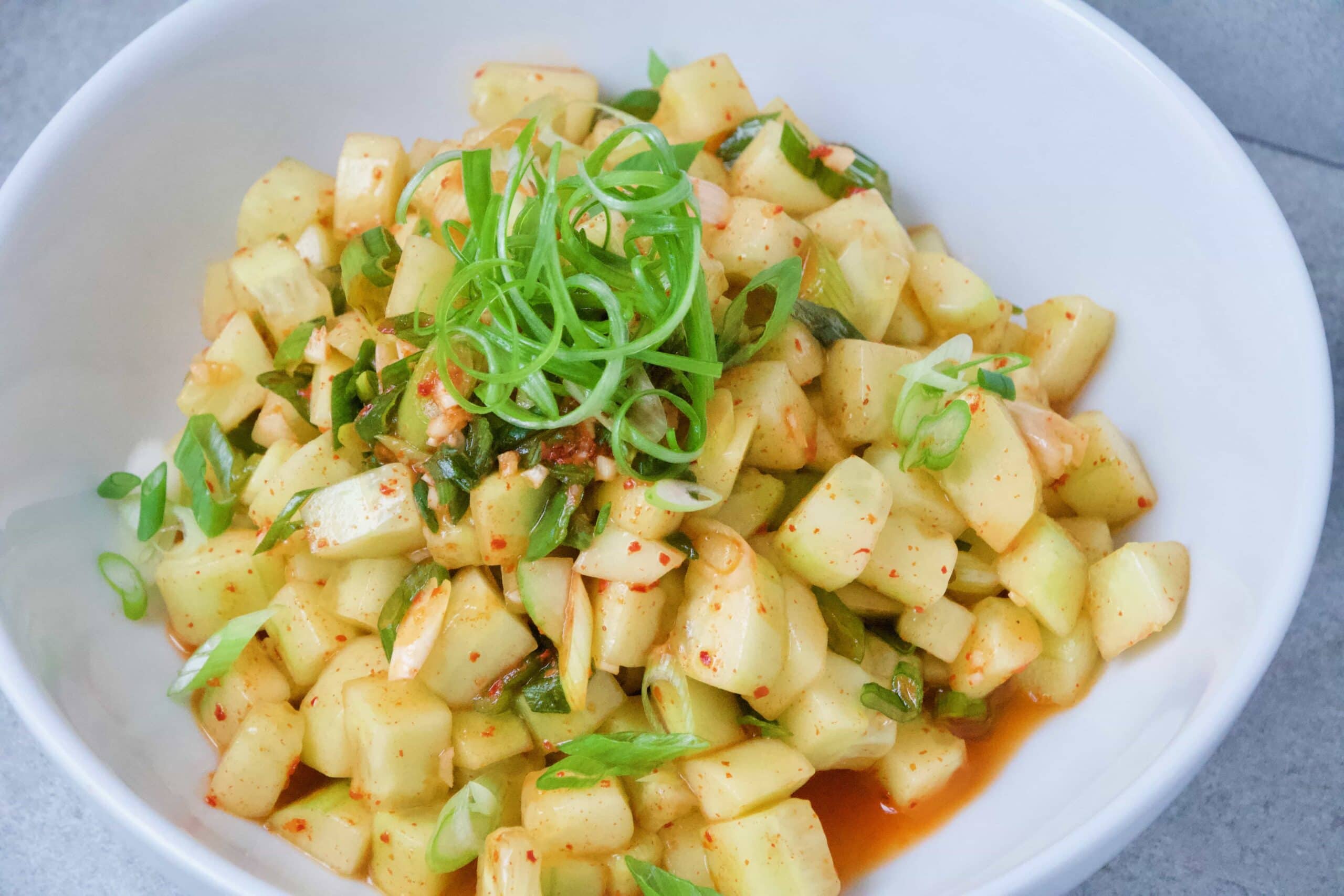 The TIPS...
The best tip I can share with you for this one is to read the recipe in full before you even go to the grocery store. I had to relearn this, the hard way unfortunately with a few recipes as I cooked my way through the Magnolia Table Cookbook.
Thankfully when I got to this one I had learned my lesson. Which was good because I had to make a few notes on things to find for this recipe. I had to scour my local Asian groceries and specialty stores for a few of the key ingredients. I had a little bit of a hard time and had to search the internet to find the Gocugaru.
This is actually the Gocugaru that I ended up finding in my third Asian Grocery. If you plan far enough ahead you can get it from Amazon. This is the key ingredient for the Cucumber Kimchi Salad.
I remember as a kid my dad loved to make cucumbers and onions in vinegar and in my case this just takes it to another level. It is like experiencing that all over again with a fresh new layer of flavors. It really is worth getting your hands on the Gocugaru (red chili powder) because it is much different than anything you might have experienced. It can't be replaced by ancho, cayenne, or paprika because it doesn't have the heat or the smokey flavor those do.
Another reason that I mentioned reading the recipe in full is that the meat for this dish needs to marinate overnight. This is a really important step, I would say it needs at least 10-12 hours to really soak up all the delicious flavors that you get from the marinade. I know that Jo says in the recipe to let it hang out for 4-5 hours, but in my opinion the longer the better.
It really gave the meat a nice rich barbeque flavor, and I think it made the marinade get really nice and glossy when I cooked the meat. It is a real Korean barbeque, it gets sticky, sweet, and delicious. The only substitute that I had to make was with the suggested Banfi Rosa Regale, I searched 4 different grocery stores and ended up just using a sparkling rosé. I figured I would use something I could drink later.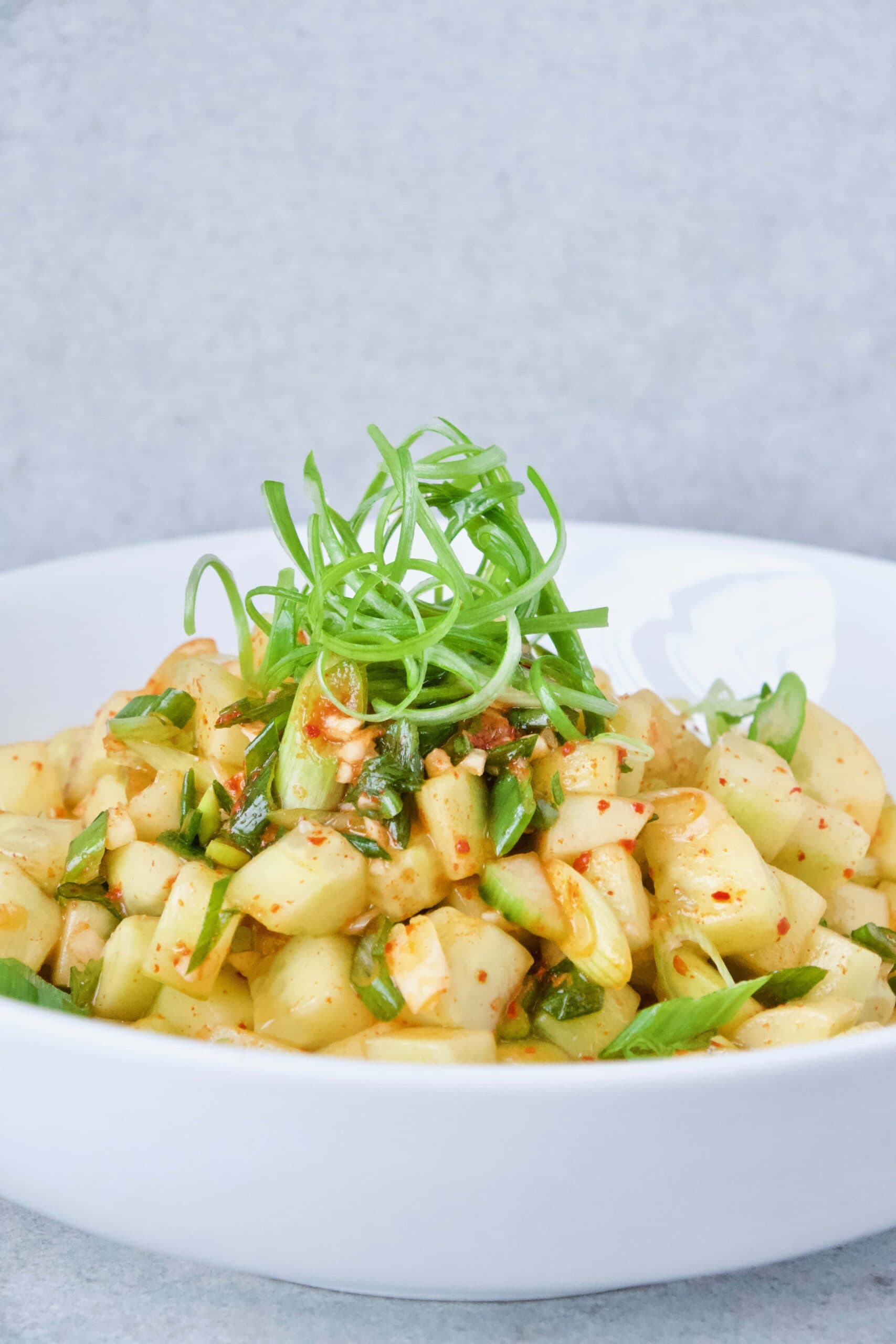 Overall, this is a recipe that I will be happy to make again and again. I actually can't wait to make it again. I will work this into my regular rotation as much as possible!
Until next time, Happy Cooking!
Kendell
If you watched Joanna makes this recipe on Season 2, Episode 5 of her new cooking show 'Magnolia Table with Joanna Gaines' you can get the recipe by CLICKING HERE, she shared it on her blog so you can make it at home!
read my other reviews of Season 2 Episode 5 here...
Hot Dogs and Rice with Cucumber Kimchi Salad
Mochi (coming soon)