You might find this recipe being shared on Joanna Gaines's new cooking show Magnolia Table, also the name of her cookbooks. It air's on Gaines's new tv network, Magnolia Network which took over the DIY network. But if you are binging the show on the App, you will see Jo make this Romaine Salad with Buttermilk Ranch in Season 3, Episode 1 of the cooking show.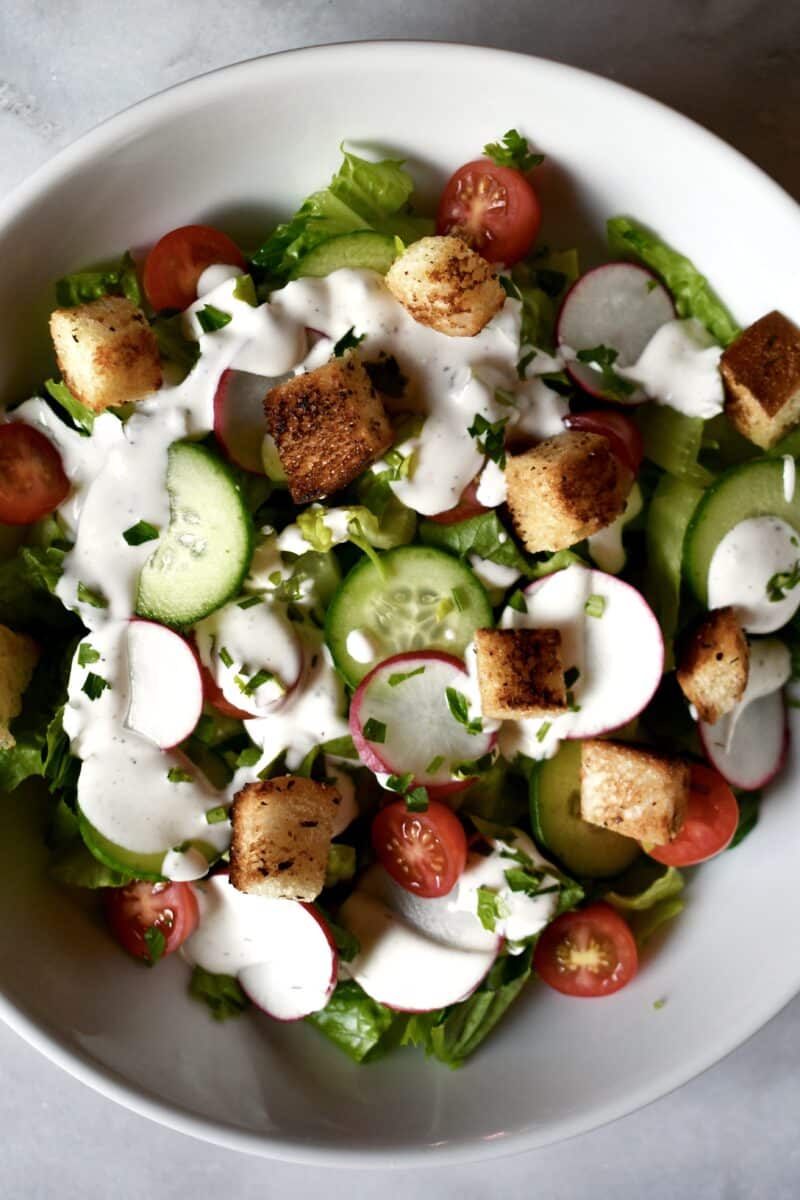 And let me tell you, even if you are not a salad lover, you just might fall in love with this one. I love the homemade ranch dressing, and the fresh croutons are like the icing on the cake.
Once you make this dressing, store-bought will never compare. It is so fresh and delicious, I just want to eat it with everything!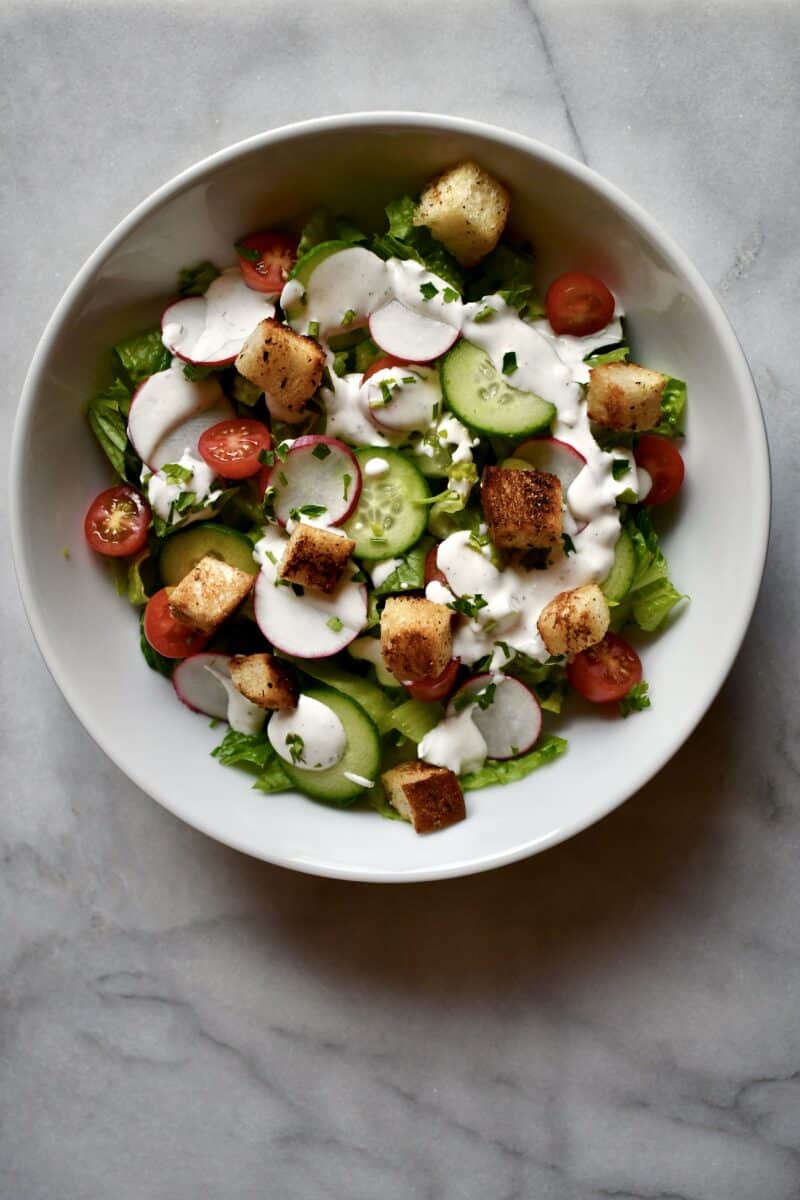 Now I know that at first glance this looks like a lot of steps for a salad, but once it all comes together it is so worth it. And it really isn't hard when it comes down to it. The fresh croutons are so good and buttery and only take about 5 minutes to make.
Just be sure to keep an eye on them so they don't burn, cause once they start to brown they cook super quick. Never walk away from cooking croutons, it never ends well.
Overall, this is a recipe that I am going to keep in my back pocket for any weeknight dinner side dish or weekend party salad. Because it is sure to win anyone who tries it over to the greens side.
Until next time, happy cooking!
Kendell
If you watched Joanna makes this recipe on Season 3, Episode 1 of her new cooking show 'Magnolia Table with Joanna Gaines' you can get the recipe by CLICKING HERE, she shared it on her blog so you can make it at home!
Read my other Reviews of Season 3 Episode 1 here...
Sunday Pot Roast (coming soon)
Braided Loaf (coming soon)
Apple Pie (coming soon)
Did you make this recipe? Let me know by leaving a review or comment! And be sure to sign up for my newsletter, and follow along on Instagram, Pinterest, and Facebook!